Rencana Global untuk Mengakhiri Malaria
ABU DHABI – Penyakit yang bisa dicegah seharusnya tidak memakan korban jiwa. Namun penyakit yang bisa dicegah memakan korban dua juta anak setiap tahunnya, banyak dari korban ini berasal dari keluarga miskin yang tidak bisa mendapatkan perawatan yang memadai. Mayoritas penyebab kematian ini sebenarnya bisa diobati dengan pengobatan yang ada sekarang, atau bahkan penyebabnya bisa dihindari.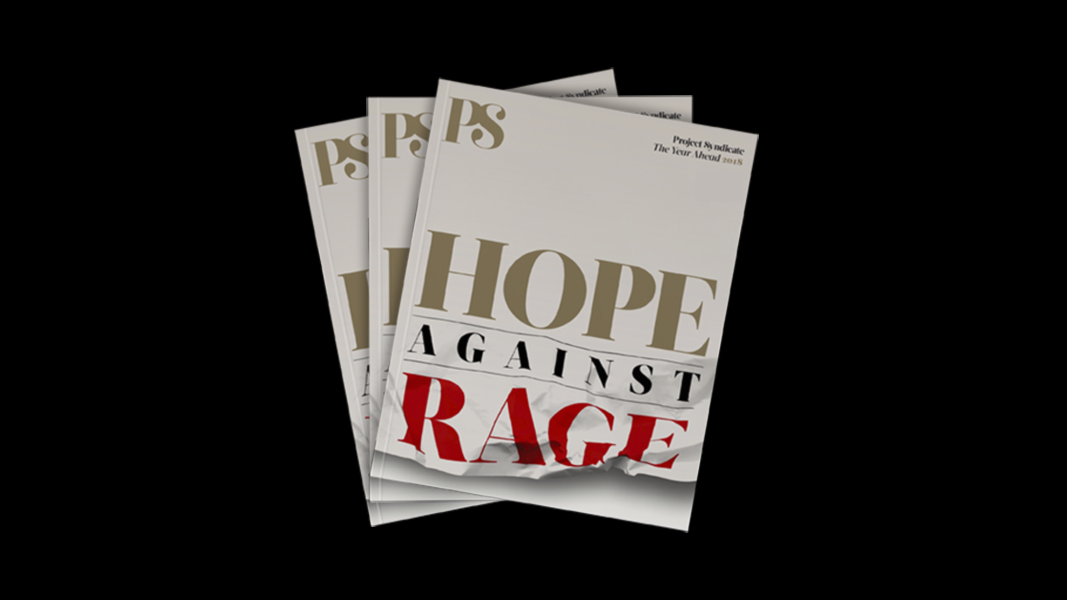 The Year Ahead 2018
The world's leading thinkers and policymakers examine what's come apart in the past year, and anticipate what will define the year ahead.
Malaria, yang merupakan penyakit yang mengancam jiwa dan ditularkan melalui nyamuk, termasuk dalam salah satu penyakit tersebut. Kurang dari satu abad yang lalu, keluarga dimanapun – termasuk di Amerika Utara dan Eropa – hidup dalam ketakutan akan gigitan nyamuk. Malaria tidak hanya memakan korban jiwa dari kalangan anak-anak dan orang dewasa; penyakit ini juga mengekalkan kemiskinan dan membatasi pertumbuhan perekonomian global, mencegah jutaan orang untuk memaksimalkan potensi mereka.
Saat ini, lebih dari 30 negara telah memberantas parasit malaria, dan setidaknya 10 negara lain berada pada jalur yang tepat untuk mencapai hal yang sama pada tahun 2020. Meskipun demikian, malaria masih menjadi penyebab utama kematian anak-anak dibawah usia lima tahun di Sub-Sahara Afrika, menyebabkan satu anak meninggal setiap dua menit. Malaria juga merupakan penyakit yang mahal, hal ini merugikan perekonomian Afrika sebesar $12 miliar setiap tahunnya. 
Meskipun penelitian intensif dan upaya pembangunan telah dilakukan selama bertahun-tahun, dengan lebih dari 20 kemungkinan vaksin sekarang sedang dievaluasi, belum ada inokulasi malaria komersial yang tersedia. Namun, terdapat sejumlah tindakan preventif yang bisa dilakukan untuk mengurangi resiko infeksi. Hal ini termasuk menggunakan kelambu yang disemprot insektisida, menyemprot dinding dalam ruangan dengan insektisida, dan memfokuskan upaya penangkalan ke kelompok yang paling rentan. 
Saat ini, kita memiliki peluang untuk mengembangkan pencapaian yang telah ada, dengan menyoroti dan mendukung inisiatif dan upaya penelitian yang dapat memberantas malaria. Misalnya saja, para peneliti di Institut Penelitian Malaria di Johns Hopkins Bloomberg School of Public Health telah menemukan bagaimana resistensi terhadap parasit malaria dapat menyebar di populasi nyamuk. Temuan ini dapat membuka jalan bagi pengembangan strategi pengendalian malaria mandiri, sehingga mengurangi kebutuhan untuk menggunakan insektisida secara terus-menerus dan ketergantungan pada kelambu.  
Inisiatif penting lainnya yang patut mendapatkan dukungan adalah panduan "pengendalian vektor" Organisasi Kesehatan Dunia, yang memberikan strategi untuk mengendalikan nyamuk, lalat, dan serangga yang dapat menyebarkan penyakit. Rencana WHO memberikan strategi baru untuk memperkuat pengendalian vektor diseluruh dunia melalui peningkatan kapasitas, pengawasan dan koordinasi yang lebih baik, serta tindakan terintegrasi lintas sektor dan penyakit. Upaya kesehatan global harus mendukung upaya dari negara-negara dimana malaria adalah penyakit endemik untuk mengembangkan dan memperbaiki strategi pengendalian vektor. 
Kita juga perlu mempertimbangkan bagaimana perubahan lingkungan hidup secara global mempengaruhi kemunculan malaria. Misalnya saja, penggundulan hutan menciptakan kondisi yang disukai oleh nyamuk karena menyebabkan adanya selokan dan genangan air, yang cenderung memiliki air yang tidak begitu asam sehingga kondusif bagi perkembangan larva nyamuk, negara-negara dengan tingkat penggundulan hutan yang tinggi cenderung mempunyai tingkat malaria yang tinggi. Penggundulan hutan juga menyebabkan berkurangnya penyerapan curah hujan, yang meningkatkan jumlah air tergenang.
Di Uni Emirat Arab, kami percaya bahwa memberantas penyakit sangat penting bagi pembangunan global. Jika masyarakat diberikan peluang untuk menjalani hidup yang sehat, mereka bisa mendapatkan pendidikan, berkontribusi pada ekonomi, dan menjaga keluarga mereka, menghasilkan efek multiplier yang meningkatkan kemakmuran dan pembangunan lebih lanjut.   
Kami juga percaya dengan implementasi pendekatan yang holistik, yang mencakup jaminan komitmen finansial, mendorong penelitian dan inovasi melalui pembangunan infrastruktur, dan secara rutin mengumpulkan aktivis global untuk mempertahankan momentum dan berbagi gagasan. Untuk pemberantasan penyakit, kemitraan adalah hal yang penting. Itulah sebabnya Sheikh Mohammed bin Zayed, yang merupakan Putra Mahkota Abu Dhabi, telah menyumbangkan $20 juta ke Kemitraan Roll Back Malaria, yang merupakan kerangka kerja global yang unggul dalam upaya melawan malaria.  
Saya bangga menjadi anggota dewan di Roll Back Malaria, karena Saya percaya bahwa keragaman perspektif adalah hal yang penting untuk menemukan solusi untuk memerangi penyakit ini, khususnya ketika kita memulai babak baru yang berani dalam upaya untuk memberantas penyakit ini. Jumlah pemimpin yang mendukung kesehatan global kian meningkat, dan kini mewakili populasi diseluruh dunia. Ini adalah hal yang penting, karena kemitraan seperti Roll Back Malaria harus bekerja secara global untuk menyelamatkan nyawa sebanyak mungkin.     
Kami berharap untuk mendorong kolaborasi global lebih lanjut pada minggu ini, seiring dengan peran Abu Dhabi sebagai tuan rumah 200 pemimpin upaya pemberantasan penyakit di forum yang dinamai Reaching the Last Mile. Pertemuan ini bertujuan untuk berbagi wawasan dan praktek terbaik mengenai cara untuk memetakan, mengendalikan, atau memberantas penyakit yang dapat dicegah, termasuk inovasi yang pada akhirnya dapat mengakhiri malaria secara global. 
Pada abad ke-20, kita berhasil memberantas sebuah penyakit, yaitu cacar, untuk pertama kalinya dalam sejarah. Pemberantasan, penghapusan, atau pengendalian menyeluruh penyakit adalah sebuah hal yang rumit, dan hal ini berlaku terutama untuk malaria. Beberapa tahun yang lalu, kita berpikir bahwa pemberantasan malaria tidak bisa dilakukan, namun secara bersama-sama, dunia telah mencapai kemajuan yang luar biasa. Antara tahun 2000 dan 2015, intervensi kesehatan masyarakat telah menyelamatkan hidup 6.2 juta orang, dimana 5.9 juta diantaranya adalah anak berusia dibawah lima tahun.  
Pada tahun 2020, diperkirakan dibutuhkan $6.4 miliar setiap tahunnya untuk mendanai perlawanan global untuk memberantas malaria. Ini adalah sesuatu yang sulit untuk dilakukan, namun bersama-sama kita bisa menciptakan masa depan tanpa penyakit ini – yang merupakan masa depan yang lebih cerah dan stabil bagi jutaan orang yang termasuk dalam kelompok rentan, dimana terdapat lebih banyak peluang untuk generasi mendatang.