Sebevražedné sklony Velké Británie
NEW YORK – Sledovat, jak vyspělá demokratická společnost vědomě kráčí vstříc předvídatelné a zbytečné národní katastrofě, je vzácný a alarmující zážitek. Většina britských politiků si dobře uvědomuje, že vystoupení z Evropské unie bez dohody o vztazích po brexitu napáchá v jejich zemi obrovské škody. Nejsou to náměsíční lidé, kteří ve spánku kráčejí do propasti; mají oči dokořán.
Menšině pošetilých ideologů nevadí vyhlídka, že Británie vypadne z EU bez dohody. Pár šovinistických snílků na pravici, popichovaných některými segmenty tisku, se domnívá, že buldočí duch Dunkirku překoná první nezdary a Velká Británie bude v brzké době znovu vládnout vlnám coby velkolepá kvaziimperiální mocnost, byť bez impéria. Neotrockisté na levici, včetně lídra hlavní opoziční Labouristické strany Jeremyho Corbyna, si zase zjevně myslí, že katastrofa přiměje Brity k tomu, aby konečně začali volat po pravém socialismu.
Většina politiků na levici i na pravici – včetně premiérky Theresy Mayové, která před referendem o brexitu upřednostňovala setrvání Británie v EU – je chytřejších. Přesto téměř všichni odmítají učinit cokoliv, čím by zabránili ve sklouznutí země do katastrofálního brexitu bez dohody. Návrhy na odklad nebo na promyšlení alternativ k nepopulární únikové strategii Mayové byly v parlamentu zamítnuty. Stranická politika, šovinistická média a prapodivná lhostejnost ke všemu, co se odehrává mimo Britské ostrovy, zřejmě ochromily kolektivní vůli britských politiků. Místo aby jednali a zabránili nejhoršímu, namlouvají si, že Británii na poslední chvíli zachrání další rozhovory a další ústupky Bruselu.
Tento bizarní spektákl národní sebevraždy je sice neobvyklý, avšak nelze říci, že by neměl v historii obdoby. Jedním příkladem může být směřování Japonska k neblahé válce s USA v roce 1941. Samozřejmě jsou zde patrné rozdíly: navzdory nostalgickým řečem o spitfirech a Dunkirku Británie nikomu nehrozí válkou a japonskou demokracii ve zmíněné době značně dusily vojenské frakce a autoritářská kontrola státu. Jinak jsou ovšem podobnosti pozoruhodné.
Poměrně malý počet militaristických horkých hlav podněcovaných kvazifašistickými ideology a vesměs středně postavenými důstojníky si válku se Západem skutečně přál. Většina politiků včetně generálů a admirálů ovšem věděla, že vyprovokovat střet s neskonale silnější vojenskou a průmyslovou mocností by bylo šílenství. Nějak však nebyli schopni či ochotni takovému střetu zabránit. Někteří dokonce papouškovali extremistickou rétoriku horkých hlav, aniž jí skutečně věřili – trochu jako když se Mayová podbízí tvrdým stoupencům brexitu.
Hlavní stratég útoku na Pearl Harbor, admirál Isoroku Jamamoto – vysoce inteligentní muž, který studoval na Harvardu a velmi dobře znal USA –, byl hlasitým odpůrcem války. Ačkoliv bláhově doufal, že jednání zabrání otevřené válce, splnil svou povinnost a vymyslel plán útoku. Tehdejší premiér, princ Fumimaro Konoe, jehož syn studoval v Princetonu, se chtěl válce s USA vyhnout. Neustále žádal Američany o další jednání, vysílal matoucí signály a doufal v nereálné ústupky, které požadovali zastánci tvrdé linie – na to, aby jim sám vzdoroval, byl příliš slabý a nerozhodný.
Subscribe now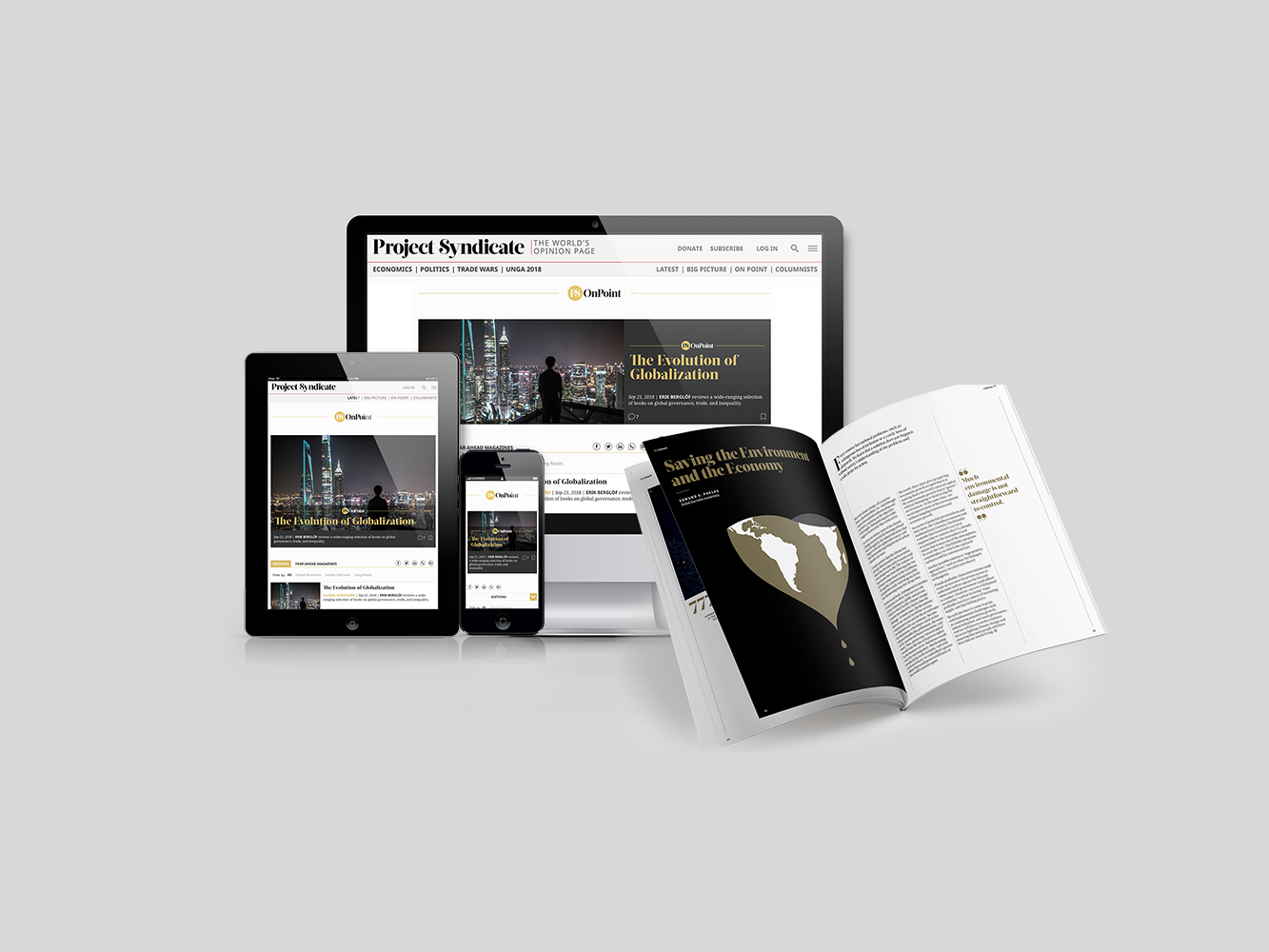 Subscribe now
Get unlimited access to OnPoint, the Big Picture, and the entire PS archive of more than 14,000 commentaries, plus our annual magazine, for less than $2 a week.
Hodně se tehdy mluvilo o lhůtách, které je třeba splnit či prodloužit. A stejně jako v případě britských jednání s EU o brexitu nebylo Američanům nikdy zcela jasné, co vlastně Japonci chtějí. Evidentně to nebylo zřejmé ani samotným Japoncům. Muži, kteří viděli blížící se katastrofu, ale odmítali proti ní zakročit, spatřovali poslední naději v dalších rozhovorech s Američany, které je zachrání. Američany však jednání nakonec začala unavovat. V důsledku toho zahynuly miliony lidí a Japonsko bylo téměř zcela zničeno.
Když se obyčejní Japonci dozvěděli o útoku na Pearl Harbor, byla jejich bezprostřední reakcí jakási zvláštní úleva. Konečně je aspoň trochu jasno. Všechno je lepší než sáhodlouhé lavírování. Země konečně řekla rázné slovo a japonská verze buldočího ducha jí jistě umožní přetrpět nesnáze. Podobně jako Britové oplývají i Japonci jakousi zvrácenou touhou po "skvělé izolaci". A boj proti západním imperialistům byl přinejmenším čestnější než snaha pokořit Číňany prostřednictvím masakrů.
Je docela možné, že brexit bez dohody bude mít na Brity obdobný účinek. Těžko lidem vyčítat, že už se jim dělá špatně z parlamentního hašteření a z nekonečných rozhovorů s EU, které evidentně nikam nevedou. Lidé dokážou přijmout jen určitou míru nejistoty; pak už je lepší vědět nejhorší.
Přestože britský tisk neomezuje cenzura, která ve 30. a 40. letech dusila názorovou diskusi v Japonsku, velká část britských novin je stejně šovinistická jako japonská válečná média. Desítky let antiunijní propagandy možná řadu Britů přesvědčily natolik, že si nechají líbit strádání, které po tvrdém brexitu přijde. Mnozí z nich budou nedostatek zboží, vyšší ceny, dlouhé fronty na hraničních přechodech i ztrátu pracovních míst bezpochyby klást za vinu těm zpropadeným cizincům. (Japonští nacionalisté dodnes tvrdí, že za Pearl Harbor mohla neústupnost Američanů.)
Navzdory tomu všemu však brzy zavládne rozčarování, stejně jako když v Japonsku odezněla euforie z Pearl Harboru. Britská města nečeká bombardování. Británie nebude napadena ani okupována. Lze doufat, že nikdo ani nebude zabit. Vliv Británie se však nesmírně sníží, její ekonomika se zmenší a většina lidí na tom bude hůř než předtím. Hlavní protagonisté tvrdého brexitu – Boris Johnson, Nigel Farage, Jacob Rees-Mogg a podobní – si nejspíš povedou dobře. Vyčítat něco pouze jim však k ničemu nebude. Nejvíce by se měli stydět lidé, kteří věděli víc, ale neudělali dost pro to, aby tomuto vývoji zabránili.
Z angličtiny přeložil Jiří Kobělka.