Die selbstmörderischen Tendenzen des Vereinigten Königreichs
NEW YORK – Es ist eine seltene und erschreckende Erfahrung, eine hoch entwickelte demokratische Gesellschaft dabei zu beobachten, wie sie sehenden Auges in einer vorhersehbaren und vermeidbaren nationalen Katastrophe entgegengeht. Den meisten britischen Politikern ist sehr wohl bewusst, dass der Austritt aus der Europäischen Union ohne Regelungen für die Zeit nach dem Brexit ihrem Land enormen Schaden zufügen wird. Sie bewegen sich nicht schlafwandelnd in den Abgrund; ihre Augen sind weit geöffnet.
Einer Minderheit verblendeter Ideologen macht es nichts aus, dass Großbritannien ohne Abkommen aus der EU fallen könnte. Ein paar chauvinistische rechte Träumer glauben – angestiftet von Teilen der Presse -  dass man mit der eisernen Entschlossenheit des Bulldog-Spirit von Dünkirchen erste Rückschläge überwinden kann und Großbritannien bald darauf als quasi-imperiale Macht, wenngleich ohne Imperium, als Herrscher der Weltmeere zurückkehren wird. Neo-Trotzkisten bei den Linken, darunter auch der Chef der oppositionellen Labour Party, Jeremy Corbyn, scheinen der Ansicht zu sein, die Katastrophe werde die Briten endlich dazu bringen, den echten Sozialismus zu fordern.  
Die meisten Politiker auf der linken und auf der rechten Seite – darunter auch Premierministerin Theresa May, die vor dem Brexit-Referendum für einen Verbleib Großbritanniens in der EU war – wissen es allerdings besser. Und dennoch weigern sich fast alle, irgendetwas zu unternehmen, um das Abgleiten in Richtung eines katastrophalen ungeregelten Austritts aufzuhalten. Parlamentsanträge, die eingebracht wurden, um den Austritt zu verschieben oder Alternativen zu Mays unbeliebter Austrittsstrategie zu überdenken, hat man abgelehnt. Parteipolitik, hurrapatriotische Medien und eine merkwürdige Vergessenheit gegenüber allem außerhalb der britischen Inseln lähmen offenbar den kollektiven Willen britischer Politiker. Anstatt aktiv zu werden, um das Schlimmste zu verhindern, geben sie sich der Illusion hin, weitere Gespräche und weitere Zugeständnisse aus Brüssel würden Großbritannien irgendwie in letzter Minute retten.
Dieses eigentümliche Schauspiel eines nationalen Selbstmordes ist zwar ungewöhnlich, aber nicht neu. Ein historisches Beispiel ist Japans Abgleiten in einen verhängnisvollen Krieg mit den USA im Jahr 1941. Freilich bestehen offenkundige Unterschiede: trotz des ganzen nostalgischen Unsinns über Spitfires und Dünkirchen droht Großbritannien nicht, gegen jemanden in den Krieg zu ziehen und die japanische Demokratie wie sie sich damals präsentierte, befand sich zu großen Teilen im Würgegriff militärischer Gruppierungen und einer autoritären staatlichen Kontrolle. Dennoch sind die Ähnlichkeiten bemerkenswert.
Eine relativ kleine Zahl militaristischer Fanatiker, die von quasi-faschistischen Ideologen und größtenteils aus mittleren Rängen stammenden Offizieren aufgestachelt worden waren, wollte einen Krieg gegen den Westen. Die meisten Politiker, darunter auch Generäle und Admirale, waren sich jedoch im Klaren darüber, dass es Wahnsinn wäre, sich mit einer weit überlegenen Militär- und Industriemacht anzulegen. Doch irgendwie waren diese Politiker nicht in der Lage oder nicht willens, die Entwicklung zu stoppen. Manche plapperten sogar die extremistischen Sprüche der  Fanatiker nach, ohne selbst daran zu glauben – ein bisschen so wie sich May den rigorosen Austrittsbefürwortern anbiedert.
Der Hauptstratege des Angriffs auf Pearl Harbor, Admiral Yamamoto Isoroku, ein hochintelligenter Mann, der in Harvard studiert hatte und die USA sehr gut kannte, war entschiedener Gegner des Krieges. In der aussichtslosen Hoffnung, Verhandlungen würden einen umfassenden Krieg verhindern, tat er dennoch seine Pflicht und arbeitete den Angriffsplan aus. Der Premierminister, Prinz Konoe Fumimaro, dessen Sohn in Princeton studierte, wollte einen Krieg mit den USA vermeiden. Immer wieder bat er die Amerikaner um weitere Treffen, sendete verwirrende Signale aus und hoffte auf unmögliche Zugeständnisse, die japanische Hardliner forderten, denen er aber zu schwach und zu unentschlossen gegenübertrat.
Subscribe now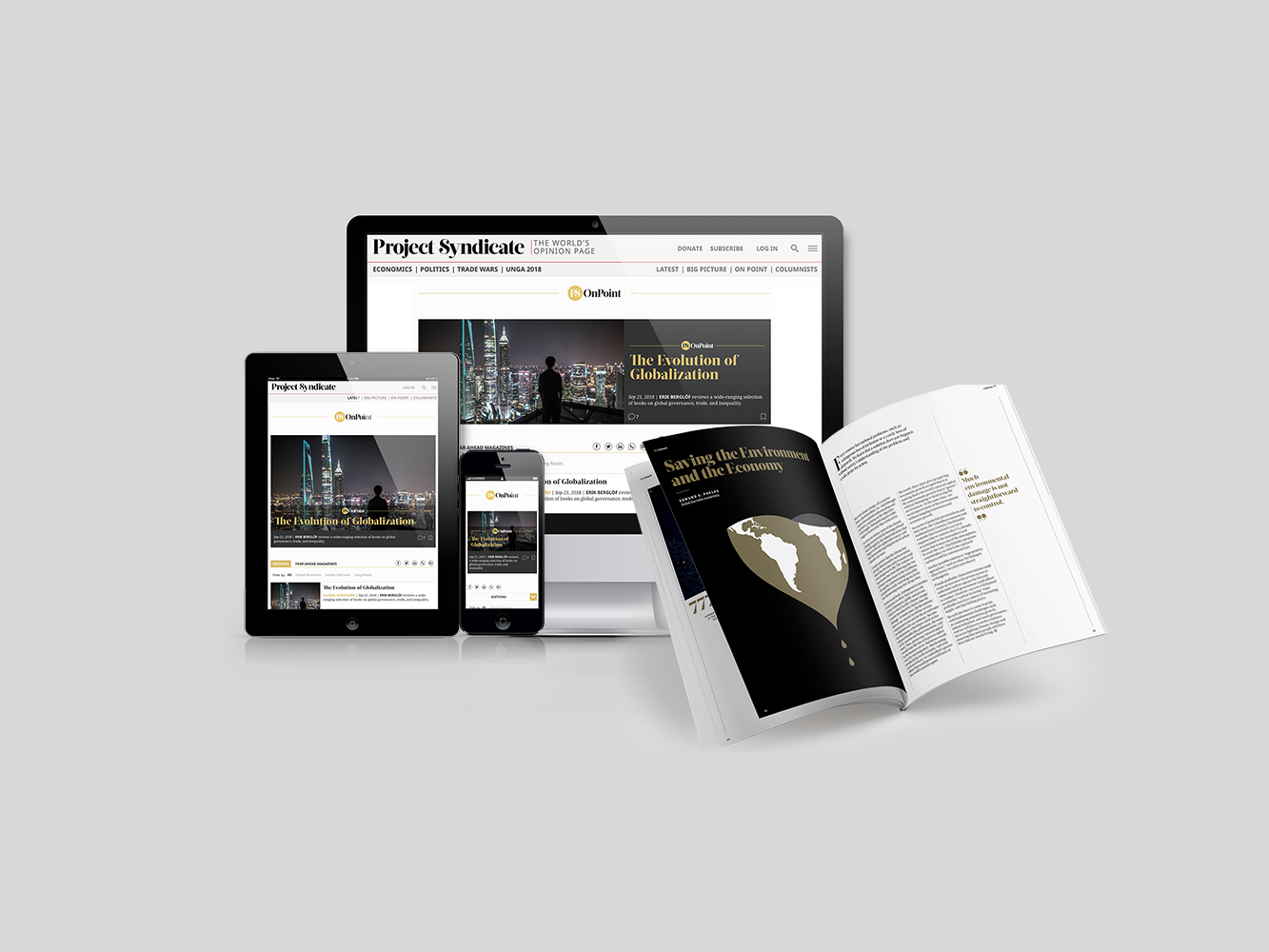 Subscribe now
Get unlimited access to OnPoint, the Big Picture, and the entire PS archive of more than 14,000 commentaries, plus our annual magazine, for less than $2 a week.
Es wurde viel über einzuhaltende oder zu verlängernde Fristen gesprochen. So wie bei den Brexit-Verhandlungen der Briten mit der EU war es auch den Amerikanern nicht ganz klar, was die Japaner wirklich wollten. Tatsächlich war es nicht einmal den Japanern selbst klar. Die letzte Hoffnung der Männer, die die Katastrophe zwar kommen sahen, aber sich weigerten, etwas dagegen zu unternehmen, bestand darin, dass weitere Gespräche mit den Amerikanern sie retten würden. Am Ende hatten die Amerikaner die Gespräche satt. Die Folge waren Millionen Tote und ein beinahe völlig zerstörtes Japan.
Als die Menschen in Japan von dem Angriff auf Pearl Harbour erfuhren, reagierten sie zunächst mit einer Art Erleichterung. Endlich hatte man nun etwas Klarheit. Alles war besser als das endlose Herumlavieren. Nun, da Japan wirklich auf sich allein gestellt war, würde eine Art japanische Version des Bulldog Spirit es ihnen ermöglichen, die Sache irgendwie durchzuziehen. Ebenso wie die Briten verspüren auch die Japaner eine perverse Sehnsucht nach Splendid Isolation. Und der Kampf gegen westliche Imperialisten war zumindest ehrenhafter als der Versuch, die Chinesen mit Massakern gewaltsam zu unterwerfen.
Es ist durchaus möglich, dass ein ungeregelter Brexit ähnliche Auswirkungen auf die Briten hat. Man kann es den Menschen nicht verdenken, dass sie das Gezänk im Parlament und die endlosen und offenbar nie zielführenden Gesprächen mit der EU satt haben. Menschen können nur mit einem gewissen Maß an Ungewissheit umgehen; es ist besser, über das Schlimmste Bescheid zu wissen. 
So wie die japanischen Medien in Kriegszeiten präsentieren sich auch große Teile der britischen Presse hurrapatriotisch, obwohl sie nicht den Zwängen einer Zensur unterliegen, die die freie Meinungsäußerung im Japan der 1930er und 1940er Jahre abwürgte. Jahrzehntelange Anti-EU-Propaganda könnte viele Briten davon überzeugt haben, sich mit den Entbehrungen abzufinden, die einem harten Brexit folgen könnten. Viele würden zweifellos den verdammten Ausländern die Schuld an nicht verfügbaren Waren, höheren Preisen, langen Warteschlangen bei der Einreise und dem Verlust von Arbeitsplätzen in die Schuhe schieben. (Japanische Nationalisten machen heute noch die Unnachgiebigkeit der USA für Pearl Harbor verantwortlich).
Aber selbst wenn alles so kommen sollte, wird bald Ernüchterung Einzug halten, so wie das auch in Japan der Fall war, als die Euphorie über Pearl Harbor nachgelassen hatte. Es werden keine Bomben auf britische Städte fallen und es wird keinen Einmarsch und keine Besetzung Großbritanniens geben. Es ist zu hoffen, dass niemand getötet wird. Aber Großbritanniens Einfluss wird enorm schwinden, seine Wirtschaft wird schrumpfen und den meisten Menschen wird es schlechter gehen. Die Hauptakteure eines harten Brexit – Leute wie Boris Johnson, Nigel Farage und Jacob Rees-Mogg – werden sich wahrscheinlich gut fühlen. Aber es wird nichts nützen, nur ihnen die Schuld zu geben. Am meisten sollten sich diejenigen schämen, die wider besseres Wissen nicht genug getan haben, um die Entwicklung aufzuhalten.
Aus dem Englischen von Helga Klinger-Groier