Les tendances suicidaires du Royaume-Uni
NEW YORK – Voir une société démocratique sophistiquée se diriger en connaissance de cause vers une catastrophe nationale prévisible et évitable est une expérience à la fois rare et effrayante. La plupart des responsables politiques britanniques sont bien conscients du fait qu'une sortie de l'Union européenne, sans accord sur les relations entre les deux parties après le Brexit, sera extrêmement préjudiciable pour leur pays. Ils n'avancent pas vers l'abîme en somnambules, mais bien éveillés.
Une minorité d'idéologues qui se bercent d'illusions ne semblent pas dérangés par la perspective d'une sortie fracassante et sans accord de l'UE. Quelques rêveurs chauvins de droite, encouragés par divers organes de presse, pensent que l'endurance britannique incarnée par la bataille de Dunkerque permettra de surmonter les difficultés initiales et que la Grande-Bretagne règnera à nouveau sur les flots comme une puissance quasi impériale, quoique sans empire. Les néo-trotskystes de la gauche, dont Jeremy Corbyn, le dirigeant du Parti travailliste, le principal parti d'opposition, semblent penser que le désastre incitera les Britanniques à finalement exiger l'instauration d'un socialisme véritable. 
La plupart des responsables politiques, qu'ils soient de gauche ou de droite – dont la Première ministre Theresa May, favorable au maintien du Royaume-Uni dans l'UE avant le référendum sur le Brexit – ne sont toutefois pas aussi crédules. Et pourtant, dans leur grande majorité, tous se refusent à faire quoique ce soit pour ralentir cette dégringolade vers une sortie sans accord. Les propositions soumises à la Chambre des communes en vue d'une extension de la date de retrait, qui permettrait d'envisager une alternative à la stratégie de sortie impopulaire de May, ont été rejetées. Les politiques partisanes, des médias chauvins et un étrange désintérêt pour tout ce qui ne concerne pas les îles britanniques semblent avoir paralysé la volonté collective des politiciens britanniques. Au lieu d'agir pour éviter le pire, ils s'imaginent que de nouvelles discussions et plus de concessions de la part de Bruxelles sauveront le Royaume-Uni à la dernière minute.  
Ce déconcertant processus de suicide national, certes inhabituel, n'est pas totalement sans précédent. La dérive du Japon vers une guerre calamiteuse avec les États-Unis en 1941 en est un exemple. Il y a bien sûr des différences évidentes : la Grande-Bretagne n'envisage pas d'entrer en guerre avec quiconque, en dépit des niaiseries nostalgiques au sujet de la Seconde guerre mondiale, et la démocratie japonaise, encore balbutiante, avait été étranglée par les factions militaires et un contrôle autoritaire de l'État sur les institutions civiles. Les similitudes sont toutefois frappantes.
Un nombre relativement réduit de têtes brûlées militaristes, aiguillonnées par des idéologues totalitaristes et soutenus principalement par des officiers de rang intermédiaire, souhaitait entrer en guerre avec les États-Unis. La plupart des politiciens et des hauts-gradés japonais savaient de leur côté que ce serait une folie de provoquer un affrontement avec une puissance dotée de moyens industriels et militaires très largement supérieurs. Mais ils furent pour une raison ou une autre réticents ou incapables d'enrayer cette confrontation. Certains se firent même l'écho de la rhétorique extrémiste des exaltés sans y croire – un peu comme lorsque May se plie aux exigences des partisans d'un Brexit sans concessions. 
Le principal stratège de l'attaque de Pearl Harbor, l'amiral Yamamoto Isoroku, un homme d'une intelligence remarquable qui avait étudié à Harvard et qui connaissait très bien les États-Unis, était un opposant déclaré à la guerre. Espérant malgré tout que les négociations préviendraient une guerre totale, il fit son devoir et élabora le plan d'attaque. Le prince Konoe Fumimaro, le Premier ministre de l'époque, qui avait un fils étudiant à Princeton, était également réticent à l'idée d'engager une guerre avec les États-Unis. Il demanda la tenue d'une réunion après l'autre avec les Américains, tout en leur faisant parvenir des messages contradictoires, espérant qu'ils accepteraient les concessions impossibles exigées par les faucons japonais auxquels il ne sut résister, par faiblesse ou indécision.   
Subscribe now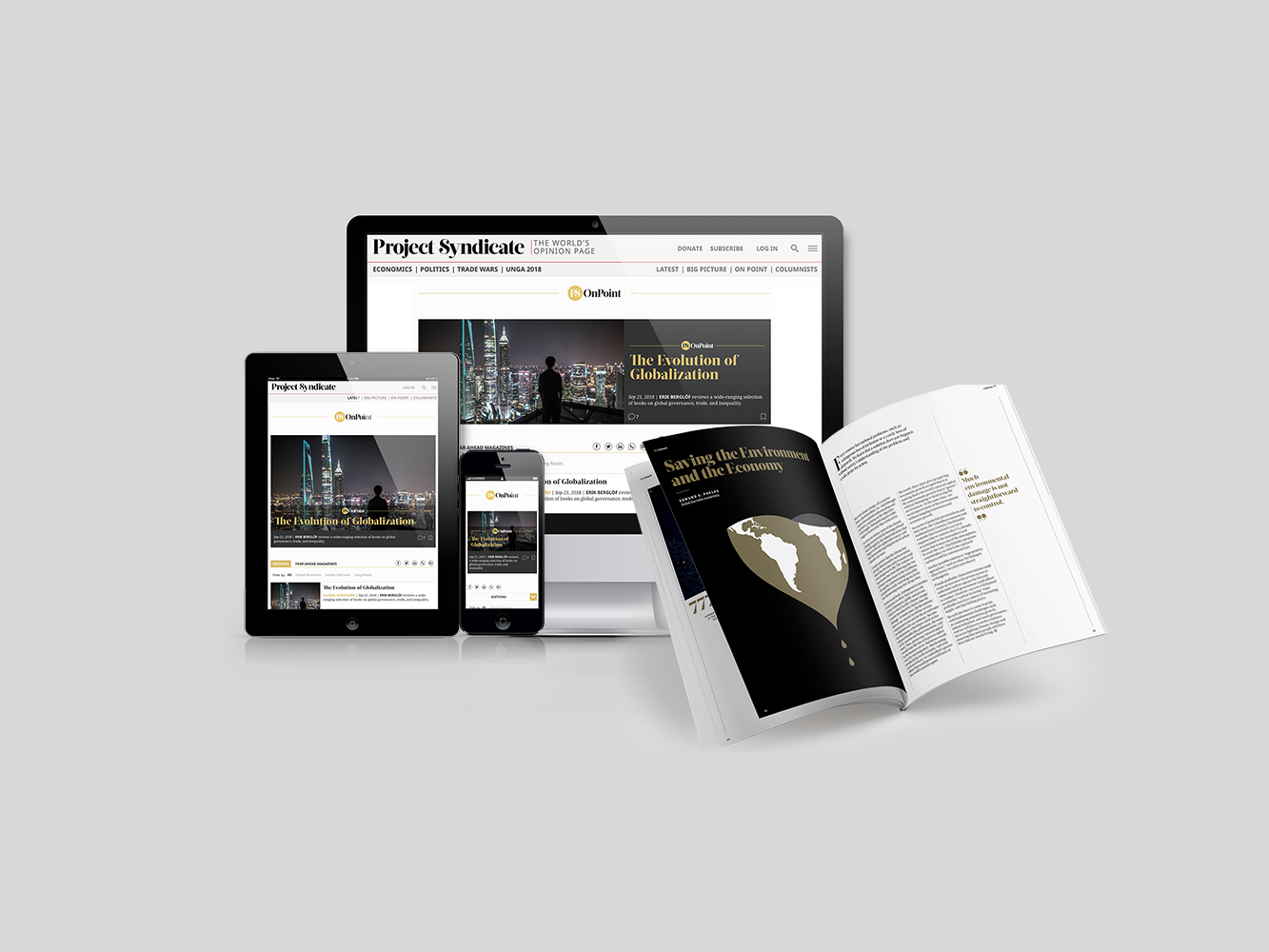 Subscribe now
Get unlimited access to OnPoint, the Big Picture, and the entire PS archive of more than 14,000 commentaries, plus our annual magazine, for less than $2 a week.
Les délais à tenir ou leur extension firent l'objet de discussions sans fin. Comme dans le cas des négociations entre les Britanniques et l'Union européenne sur le Brexit, les Américains eurent toujours du mal à comprendre ce que voulaient vraiment les Japonais. A vrai dire, les Japonais ne le savaient pas eux-mêmes. Le dernier espoir d'hommes confrontés à un désastre imminent, mais qui se refusaient à agir, était que de nouvelles négociations avec les États-Unis les sauveraient. Mais en finale, les Américains furent las de discuter et en conséquence, des millions de personnes furent tuées et le Japon fut pratiquement détruit. 
Apprenant la nouvelle de l'attaque de Pearl Harbour, la réaction initiale du peuple japonais fut une sorte de soulagement. Enfin, une certitude. Tout était préférable aux interminables tergiversations. Maintenant que le Japon ne pouvait plus compter que sur lui-même, la version japonaise de l'endurance britannique leur permettrait peut-être de surmonter les épreuves. Les Japonais, comme les Britanniques, aspirent de manière perverse à un « splendide isolement ». Et livrer bataille aux impérialistes occidentaux était au moins aussi honorable que de soumettre les Chinois à force de massacres.
Il est tout à fait possible qu'un Brexit sans accord ait un effet similaire sur les Britanniques. On ne peut les blâmer d'être complétement dégoûtés par les chamailleries au Parlement et les discussions sans fin avec l'UE qui semblent ne jamais déboucher sur rien. L'incertitude ne peut être tolérée que jusqu'à un certain point et considérer le pire est finalement préférable.

Bien qu'ils ne soient pas entravés par la censure qui étouffait l'opinion publique japonaise dans les années 1930 et 1940, les médias britanniques se sont majoritairement révélés aussi chauvins que la presse japonaise durant la guerre. Des décennies de propagande eurosceptique pourraient avoir persuadés de nombreux Britanniques d'accepter les privations qu'ils devront endurer à la suite d'un Brexit dur. Il est également probable qu'ils rendront les maudits étrangers responsables du manque aigu de biens, des hausses massives des prix, des embouteillages monstrueux aux points d'entrée et de l'explosion du taux de chômage. (Les nationalistes japonais accusent encore aujourd'hui l'intransigeance des États-Unis pour l'attaque de Pearl Harbour).
Mais même en pareil cas, la désillusion suivra rapidement, comme au Japon après la dissipation de l'euphorie liée à Pearl Harbor. Les villes britanniques ne seront pas bombardées, et le pays ne sera pas envahi et occupé. Espérons que personne ne sera tué. Mais l'influence du Royaume-Uni sera considérablement réduite, son économie entrera en récession et pour la majorité de la population, la situation sera pire qu'avant. Les principales personnalités favorables à un Brexit sans accord – comme Boris Johnson, Nigel Farage et Jacob Rees-Mogg – se tireront probablement de ce mauvais pas. Il ne sert toutefois à rien d'en faire les seuls boucs émissaires. Ce sont ceux qui ont fait preuve de plus de discernement, mais qui n'ont pas agi suffisamment pour empêcher un Brexit sans accord, qui devraient avoir le plus honte.