Macrons Rusland-initiatief roept vragen op
BERLIJN – De Franse president Emmanuel Macron is een van die leiders die de boog van de geschiedenis wil ombuigen. Nadat hij de Franse politiek op zijn kop had gezet, heeft hij posities voor zijn voorkeurskandidaten in de wacht gesleept als hoofd van de Europese Commissie en de Europese Centrale Bank, en probeert hij nu de relatie van Europa met Rusland te verbeteren.
Franse functionarissen vergelijken Macrons Rusland-strategie met de opening naar China van de Amerikaanse president Richard Nixon in 1972. Maar Macrons diplomatieke ouverture is eerder Nixon in omgekeerde richting. In plaats van China het hof te maken om de Sovjets in bedwang te houden wil Macron "de relaties [van Europa] met Rusland versoepelen en verhelderen" om te voorkomen dat Rusland de banden met China aanhaalt. Door dat te doen hoopt hij de controle van Europa over de eigen toekomst veilig te stellen.
Macron lanceerde zijn poging om tot een nieuwe veiligheidsarchitectuur te komen op typisch grootse wijze, naar analogie van het project van stadsplanner Georges-Eugène Haussmann voor de herinrichting van Parijs in de negentiende eeuw. Zijn eerste stap was het houden van besprekingen met Poetin in het Franse Fort de Brégançon vlak vóór de top van de G7 in Biarritz, in augustus. Maar de Franse ministers die belast waren met het ten uitvoer leggen van het plan hebben het sindsdien op zijn kop gezet.
Nu proberen ze, in plaats van met een top-down agenda te beginnen, de Europese veiligheid van onderaf op te bouwen, terwijl ze stap voor stap verbeterde betrekkingen met Rusland nastreven. De Franse routekaart richt zich op vijf belangrijke gebieden: ontwapening, een veiligheidsdialoog, crisismanagement, waarden en gemeenschappelijke projecten.
Eind augustus hield Macron een toespraak waarin hij zijn visie van een systeem van "concentrische cirkels" uiteenzette, dat voorziet in verschillende mates van Europese en Euraziatische integratie. Een dergelijk arrangement zou de grenzen van de lidstaten van de NAVO en de EU zeker moeten stellen, een productievere relatie mogelijk moeten maken met de door Rusland geleide Euraziatische Economische Unie, en manieren moeten bieden om regionale conflicten in goede banen te leiden, niet in de laatste plaats het conflict in Oekraïne.
De timing van het initiatief is goed gekozen. Net als Macron zelf heeft de onlangs gekozen president van Oekraïne, Volodymyr Zelensky, uit het niets een politieke partij in het leven geroepen. Hij is aan de macht gekomen met de belofte om een in diskrediet geraakt ancien régime uit de weg te ruimen. Zelenski heeft van het oplossen van de veiligheidssituatie van Oekraïne zijn topprioriteit gemaakt.
Subscribe now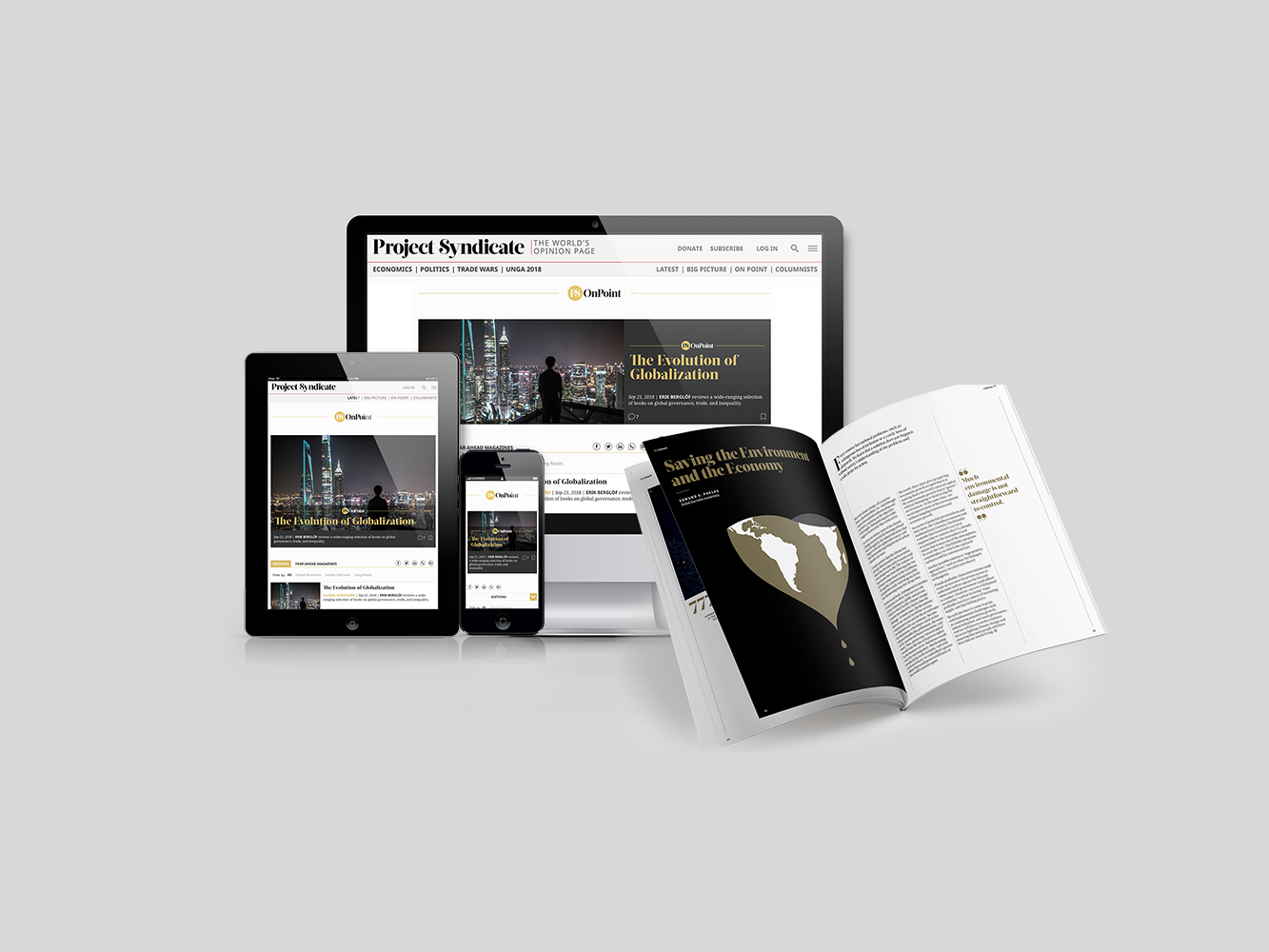 Subscribe now
Subscribe today and get unlimited access to OnPoint, the Big Picture, the PS archive of more than 14,000 commentaries, and our annual magazine, for less than $2 a week.
Macron denkt dat de neiging van Rusland om naar China over te hellen op z'n minst voor een deel het gevolg is van westers mismanagement. Hij is niet naïef over de territoriale agressie en de verkiezingsinmenging van het Kremlin. Maar ieder land dat in de positie verkeert om Europa met dergelijke bedreigingen te confronteren moet in zijn ogen rechtstreeks tegemoet worden getreden. Zoals een Franse functionaris het aan mij uitlegde: "Wat geldt voor Iran en Noord-Korea, geldt ook voor Rusland. We zullen niet in staat zijn het land te beïnvloeden en het tot verantwoordelijker gedrag te brengen als we ons alleen maar verschuilen achter een muur van sancties."
Wat nog meer urgentie toevoegt aan de pogingen van Macron is de Amerikaanse president Donald Trump, die de Franse gaullistische verdenkingen heeft bevestigd over de onbetrouwbaarheid van Amerika als waarborger van de Europese veiligheid. Nu de Verenigde Staten hun conflict met China laten escaleren, zullen zij onvermijdelijk minder aandacht hebben voor Europa en de periferie daarvan (de ex-Sovjet-Unie, het Midden-Oosten en Noord-Afrika). Erger nog: de Fransen zijn bang dat Trump een deal met Rusland zou kunnen nastreven, waardoor de Europese Unie klem komt te zitten tussen de VS en China.
Macrons grootste zorgen betreffen Europa zelf. De EU zal in de 21e eeuw nooit een mondiale speler kunnen worden als zij verdeeld blijft en aan alle kanten ingedamd door andere machten. In de ogen van Macron is een herdefinitie van Europa's relatie met Rusland de eerste stap op weg naar het veiligstellen van de Europese soevereiniteit. "Als je geen plaats aan de tafel van de grote machten hebt," zo zei een Franse functionaris tegen mij, "dan komt dat doordat je op het menu staat." De eerlijkheid gebiedt te zeggen dat de Fransen de steun begrijpen van andere Europeanen voor de sancties die aan Rusland zijn opgelegd na de annexatie van de Krim en de inval in het oosten van Oekraïne; maar ze zijn bang voor de broosheid van Europa's bredere veiligheidsbeleid.
Idealiter moet de EU een tweeledige aanpak van Rusland nastreven, waarbij sancties en de afschrikking door de NAVO worden gecombineerd met samenwerking. De Franse klacht is dat er geen betekenisvolle kanalen zijn voor een dergelijke samenwerking, en dat sancties geen adequaat antwoord zijn op de algehele dreiging die van Rusland uitgaat. "Wat zou er gebeuren met de Europese eenheid," vragen Franse functionarissen zich af, "als Moskou iets zou ondernemen in Oekraïne of Syrië en sommige lidstaten zouden besluiten de hernieuwing van de sancties te blokkeren?" Het waarschijnlijkst is dat dit het einde zou betekenen van het Ruslandbeleid van de EU.
Toch roept het initiatief van Macron vele vragen op. Of Poetin ook maar enige belangstelling heeft voor het oplossen van het conflict in Oekraïne staat nog te bezien. En zelfs als Europa in staat is om Rusland en China van elkaar los te koppelen, is het onduidelijk of de regering-Trump aan de zijlijn zou blijven staan en de Europeanen hun gang zou laten gaan.
Maar de grootste vragen doemen op aan het Europese front zelf. Veel Midden- en Oost-Europese landen maken zich zorgen op het tweede plan te zullen belanden binnen het raamwerk van de "concentrische cirkels" van Macron. Anderen zijn bang dat Macron Oekraïne zal dwingen een schikking van het conflict te treffen op Russische voorwaarden. En het helpt niet dat Macron zijn initiatief heeft gelanceerd zonder eerste andere Europeanen te consulteren, waarvan velen zich toch al zorgen maken over Amerika's afnemende toewijding aan de Europese veiligheid.
Franse functionarissen wijzen erop dat Nixon ook niet de Amerikaanse bondgenoten had geraadpleegd voordat hij aan zijn missie in China begon. Maar de geloofwaardigheid van Nixon als havik op veiligheidsgebied was onbetwist, terwijl Frankrijk met wantrouwen wordt bekeken door sommigen in Midden- en Oost-Europa, die vrezen dat ook hun belangen kunnen worden opgeofferd aan een neo-gaullistische poging om een plekje op het wereldtoneel te veroveren.
Als Macron wil slagen zal hij moeten bewijzen dat hij niet alleen oog heeft voor de soevereiniteit en veiligheid van Midden- en Oost-Europa, maar ook voor die van ex-Sovjetlanden als Oekraïne, Georgië en Moldavië. Hij zal ook diepere samenwerking moeten nastreven met de Scandinavische en Baltische staten, en met de relevante EU-instellingen en de nieuwe Hoge Vertegenwoordiger voor Buitenlandse Zaken en Veiligheid, Josep Borrell. Bovenal moet Macrons initiatief een geloofwaardig platform in het leven roepen voor een gemeenschappelijke aanpak van de veiligheid. Als het idee postvat dat het sommige landen boven andere bevoordeelt, zullen Macron en zijn plan zelf op het menu belanden, in plaats van in de geschiedenisboeken.
Vertaling: Menno Grootveld