La iniciativa de Macron para Rusia desde adentro
BERLÍN – El presidente francés, Emmanuel Macron, es uno de esos líderes que quiere doblar el arco de la historia. Tras haber cambiado drásticamente la política francesa, les ha asegurado puestos a sus candidatos preferidos a la cabeza de la Comisión Europea y del Banco Central Europeo, y ahora está intentando mejorar la relación de Europa con Rusia.
Las autoridades francesas comparan la estrategia de Macron para Rusia con la apertura a China del presidente norteamericano Richard Nixon en 1972. Pero la apertura diplomática de Macron se parece más a Nixon a la inversa. En lugar de seducir a China para contener a los soviéticos, Macron quiere "facilitar y esclarecer las relaciones de Europa con Rusia" para impedir que Rusia coquetee con China. Al hacerlo, espera garantizar que Europa ejerza el control de su propio futuro. 
Macron lanzó su apuesta a una nueva arquitectura de seguridad de una manera típicamente grandiosa, reflejando el proyecto del planificador urbano George-Eugène Haussmann parar rediseñar París en el siglo XIX. Su primera medida fue tener conversaciones con Putin en el Fuerte de Brégançon de Francia antes de la cumbre del G7 en agosto en Biarritz. Pero, desde entonces, los ministros franceses encargados de implementar el plan lo han puesto patas para arriba.
Ahora, en lugar de empezar con una agenda de arriba hacia abajo, intentan construir la seguridad europea de abajo hacia arriba, persiguiendo al mismo tiempo mejores relaciones con Rusia ladrillo por ladrillo. La hoja de ruta francesa se centra en cinco áreas clave: desarme, diálogo sobre la seguridad, gestión de crisis, valores y proyectos comunes.
A fines de agosto, Macron ofreció un discurso en el que delineó su visión de un sistema de "círculos concéntricos" que incluía varios grados de integración europea y eurasiática. Un acuerdo de esa naturaleza tendría que asegurar las fronteras de la OTAN y de los estados miembro de la UE, permitir una relación más productiva con la Unión Económica Euroasiática liderada por Rusia y ofrecer maneras de gestionar los conflictos regionales, sobre todo el de Ucrania.  
El momento para presentar la iniciativa tiene sentido. Al igual que el propio Macron, el presidente recientemente electo de Ucrania, Volodymyr Zelensky, creó un partido político de la nada, y llegó al poder con la promesa de terminar con un antiguo régimen desacreditado. Más concretamente, Zelensky hizo de la resolución de la situación de seguridad de Ucrania una alta prioridad.
Subscribe now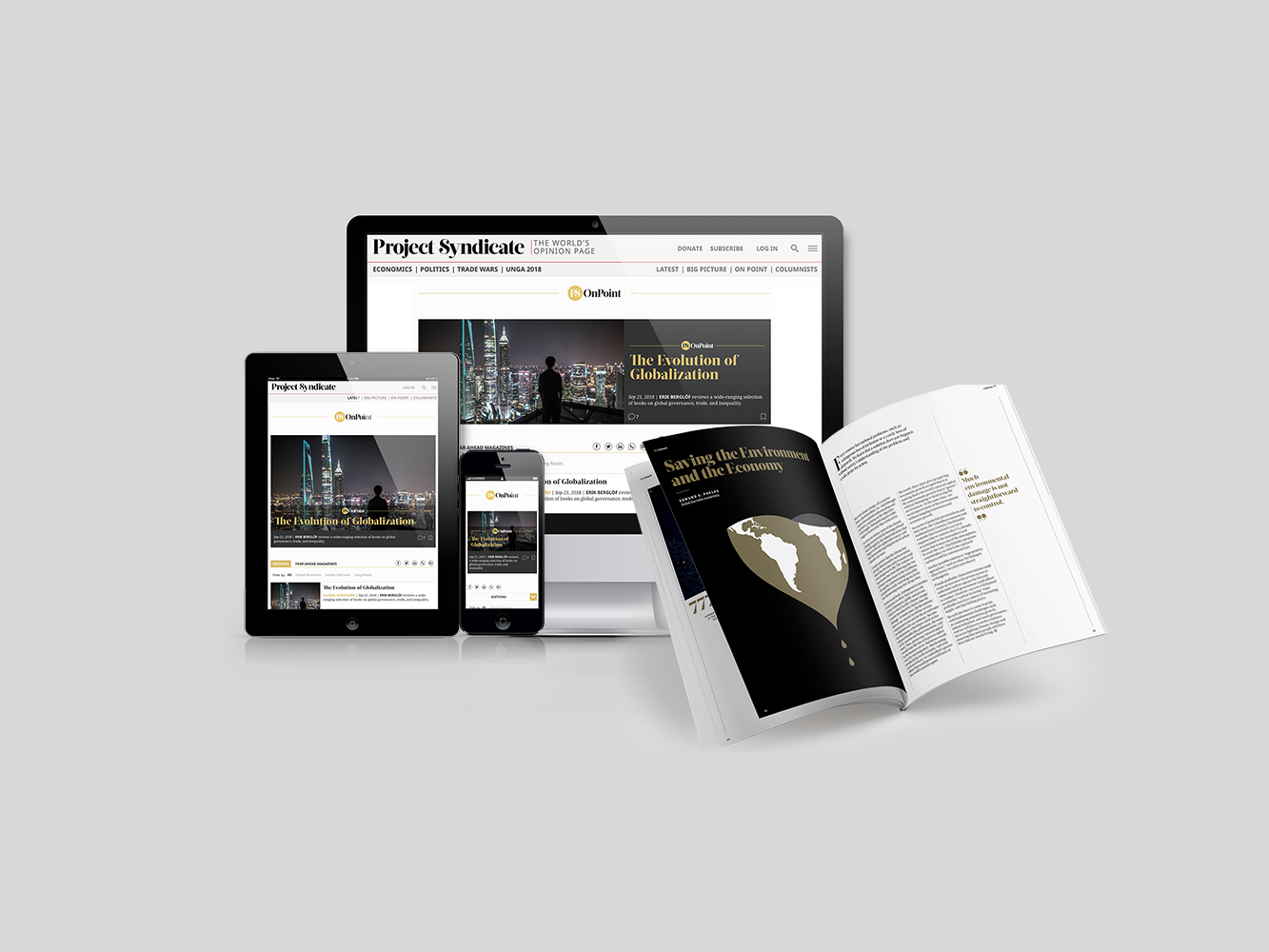 Subscribe now
Subscribe today and get unlimited access to OnPoint, the Big Picture, the PS archive of more than 14,000 commentaries, and our annual magazine, for less than $2 a week.
Macron cree que la gravitación de Rusia hacia China es, al menos en parte, el resultado de la mala gestión occidental. No es ingenuo respecto de la agresión territorial y de la interferencia electoral del Kremlin. Pero cualquier país en condiciones de plantear ese tipo de amenazas a Europa, cree, debe involucrarse cara a cara. Como me explicó un funcionario francés, "Lo que es válido para Irán y Corea del Norte también es válido para Rusia. No vamos a poder influir en el país y guiarlo hacia un comportamiento más responsable si simplemente nos escondemos detrás de un muro de sanciones".
Quien les da un carácter más urgente a los esfuerzos de Macron es el presidente norteamericano, Donald Trump, que ha confirmado las sospechas gaullistas de Francia de lo poco confiable que se ha vuelto Estados Unidos como garante de la seguridad europea. En tanto Estados Unidos escale su conflicto con China, inevitablemente le prestará menos atención a Europa y al vecindario que la rodea (la ex Unión Soviética, Oriente Medio y el norte de África). Peor aún, los franceses temen que Trump pueda buscar un gran pacto con Rusia, dejando a la Unión Europea encajonada entre Estados Unidos y China.
La gran preocupación de Macron es la propia Europa. La UE nunca se convertirá en un actor global en el siglo XXI si sigue dividida y acorralada por otras potencias. Según la visión de Macron, reformular la relación de Europa con Rusia es el primer paso para garantizar la soberanía europea. "Si no tienes una silla en la gran mesa del poder", me dice un funcionario francés, "es porque estás en el menú". Sin duda, los franceses entienden el respaldo de otros europeos a las sanciones impuestas a Rusia luego de que anexara a Crimea e incursionara en el este de Ucrania; pero le tienen miedo a la inconsistencia de la política de seguridad fronteriza de Europa.
En términos ideales, la UE debería perseguir una estrategia dual con Rusia, combinando sanciones y la política de disuasión con compromiso de la OTAN. El reclamo francés es que no hay canales importantes para este tipo de compromiso, y que las sanciones no resuelven la amenaza general que plantea Rusia. "¿Qué le sucedería a la unidad europea", se preguntan los funcionarios franceses, "si Moscú tomara alguna medida sobre Ucrania o Siria y algunos estados miembro decidieran bloquear la renovación de las sanciones?" Muy probablemente, significaría el fin de la política para Rusia de la UE.
Aun así, la iniciativa de Macron plantea muchos interrogantes. Que Putin tenga algún interés en resolver el conflicto de Ucrania todavía está por verse. Y aún si Europa fuera capaz de alejar a Rusia de China, es poco claro si la administración Trump brindaría su apoyo y permitiría que se desarrollara la iniciativa europea.
Pero los mayores interrogantes están en el frente europeo. Muchos países de Europa central y del este temen convertirse en ciudadanos de segunda dentro del marco de "círculos concéntricos" de Macron. Otros temen que Macron traicione a Ucrania obligándola a dirimir el conflicto según los términos planteados por Rusia. Y no ayuda que Macron haya lanzado su iniciativa sin antes consultar con otros europeos, muchos de los cuales ya están ansiosos por el compromiso menguante de Estados Unidos con la seguridad de la UE.
Las autoridades francesas señalaron que Nixon no les consultó a los aliados de Estados Unidos antes de embarcarse en su misión con China. Pero la credibilidad de Nixon como halcón de seguridad no estaba en duda, mientras que Francia es vista con sospechas por algunos en Europa central y del este, que temen que sus intereses también puedan verse sacrificados en un intento neo-gaullista de reclamar un lugar en la escena mundial.
Si Macron quiere tener éxito, tendrá que demostrar que está comprometido con la soberanía y la seguridad no sólo de Europa central y del este, sino también de países ex soviéticos como Ucrania, Georgia y Moldavia. También tendrá que llevar adelante una colaboración más estrecha con los estados nórdicos y bálticos, así como con las instituciones relevantes de la UE y el nuevo alto representante para Asuntos Externos y Política de Seguridad, Josep Borrell. Por sobre todas las cosas, la iniciativa de Macron debe crear una plataforma creíble para una estrategia común en materia de seguridad. Si se considera que está favoreciendo a unos países más que a otros, la estrategia y su autor terminarán en el menú, y no en los libros de historia.