Chi ha rovinato, di nuovo, l'Argentina?
CERNOBBIO – Investitori e osservatori economici hanno cominciato a porre la stessa domanda che io stesso avevo sollevato in un articolo pubblicato diciotto anni fa: "Chi ha rovinato l'Argentina?". Verso la fine del 2001, il paese finì in balia di un gioco delle colpe sempre più teso e, nel giro di poco, dichiarò lo stato di default sul proprio debito, precipitò in una profonda recessione e la sua credibilità internazionale ne uscì profondamente danneggiata. Stavolta, in scena vi sono molti degli stessi contendenti per il ruolo di vittima e di accusatore, cui però si sono aggiunti anche altri. Intenzionalmente o meno, tutti stanno riproponendo una tragedia evitabile.
Dopo gli scoraggianti risultati ottenuti alle primarie, il presidente argentino Mauricio Macri si ritrova a candidarsi per un altro mandato in un contesto economico e finanziario che aveva promesso non si sarebbe mai ripresentato. Il paese ha imposto controlli sui capitali e annunciato un reprofiling del debito. Il suo debito sovrano è stato declassato verso il livello spazzatura da Moody's, e retrocesso a "selective default" da Standard & Poor's. Una profonda recessione è in atto, l'inflazione è alle stelle e si prevede un aumento della povertà nel prossimo futuro.   
Non sono passati neanche quattro anni da quando Macri si è insediato e ha avviato un programma di riforme che è stato ampiamente lodato dalla comunità internazionale. Da allora, però, il paese sta vivendo un periodo di gravi difficoltà che lo ha reso beneficiario di aiuti da record da parte del Fondo monetario internazionale. 
L'Argentina è precipitata di nuovo in una crisi per la semplice ragione che poco è cambiato dall'ultima débâcle e che, di conseguenza, le fondamenta economiche e finanziarie del paese sono rimaste esposte a shock sia interni che esterni. 
Pur essendosi impegnate a realizzare un ambizioso programma di riforme, le autorità economiche e finanziarie del paese hanno commesso una serie di errori che potevano essere evitati. Il rigore fiscale e le riforme strutturali sono stati attuati in maniera discontinua, mentre la banca centrale si è giocata la credibilità in momenti cruciali. 
Più specificamente, le autorità argentine hanno ceduto alla stessa tentazione che aveva fatto inciampare i loro predecessori. Nel tentativo di compensare i miglioramenti più lenti del previsto sul fronte della capacità interna, hanno consentito un eccessivo accumulo di debito denominato in valuta estera, aggravando quello che viene definito dagli economisti come il "peccato originale": un forte disallineamento valutario tra attività e passività, così come tra entrate e servizio del debito.  
Subscribe now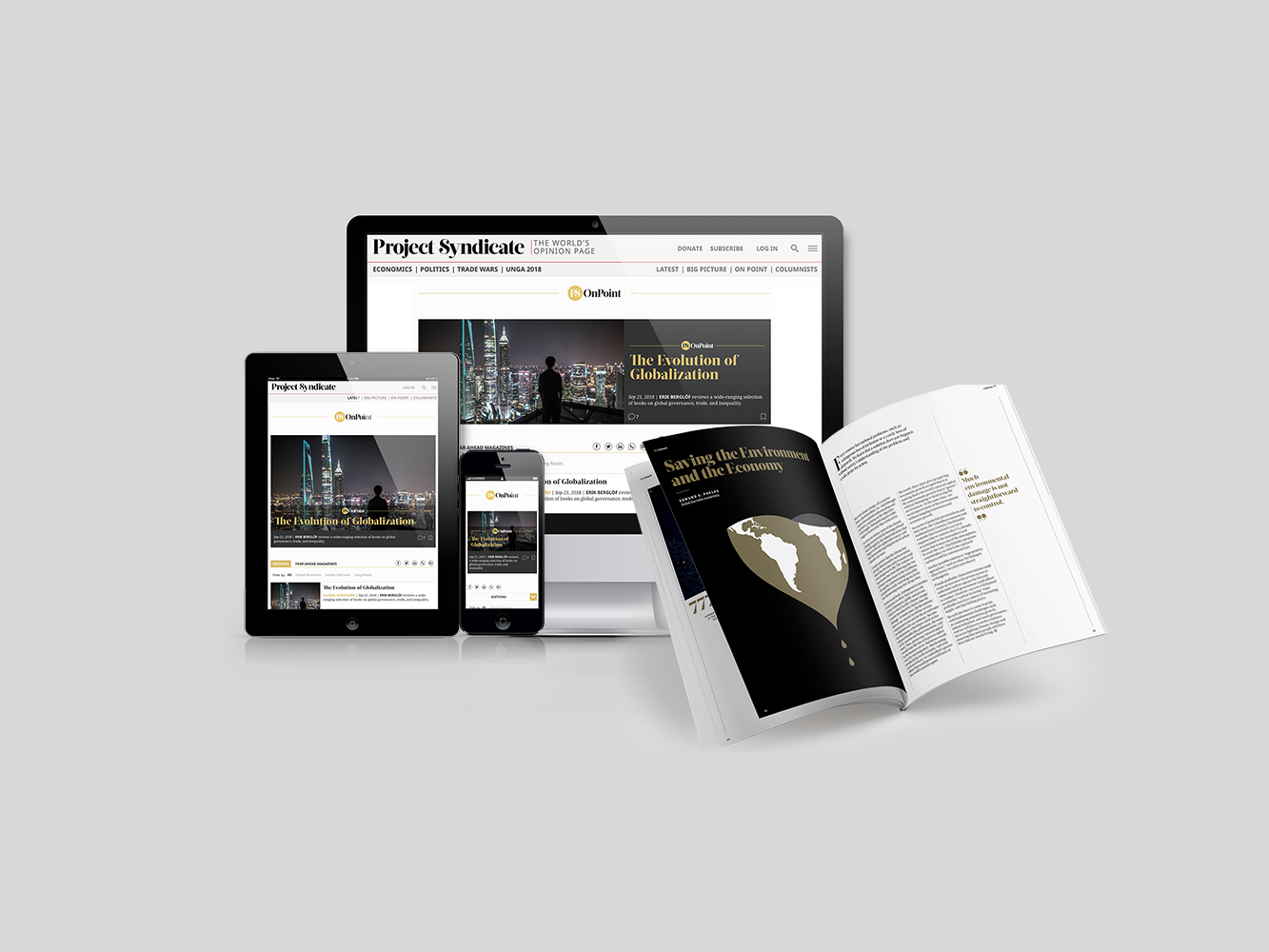 Subscribe now
Subscribe today and get unlimited access to OnPoint, the Big Picture, the PS archive of more than 14,000 commentaries, and our annual magazine, for less than $2 a week.
Ancor peggio, tale debito è stato sottoscritto non solo da investitori esperti dei mercati emergenti, ma anche da "tourist investors", cioè operatori improvvisati alla ricerca di utili al di là di quanto disponibile sui loro mercati nazionali. Questi operatori tendono ad avere una scarsa dimestichezza con la categoria di attività in cui si stanno avventurando, e perciò sono famosi per contribuire all'eccessiva fluttuazione dei prezzi, sia al rialzo che al ribasso. 
Non scoraggiati dai trascorsi di volatilità cronica e illiquidità episodica dell'Argentina – tra cui otto default precedenti – i creditori si sono accaparrati tanto debito quanto il paese e le sue imprese potevano emettere, compreso un bond a cento anni che ha raccolto 2,75 miliardi di dollari a un tasso di interesse di appena il 7,9%. Così facendo, hanno spinto i rendimenti del debito argentino ben al di sotto di quello che le condizioni economiche, finanziarie e di liquidità potevano giustificare, incoraggiando varie realtà del paese a emettere ancora più titoli malgrado l'indebolimento delle variabili economiche fondamentali.  
La ricerca di rendimenti più elevati è stata stimolata dall'adozione di politiche monetarie insolitamente elastiche – tassi di riferimento bassissimi (e, nel caso della Banca centrale europea, negativi) e quantitative easing – nelle economie avanzate. Banche centrali importanti a livello sistemico (la Banca del Giappone, la Federal Reserve americana e la Bce) sono, quindi, diventate i nuovi partecipanti al vecchio gioco delle colpe argentino.
Inoltre, influenzati da anni di forte sostegno ai mercati finanziari da parte delle banche centrali, gli investitori sono stati indotti a pensare che una liquidità ampia e prevedibile – un "fattore globale comune" costante – compensasse qualunque forma di debolezza creditizia individuale. E tale fenomeno è stato accentuato dalla proliferazione degli investimenti passivi, dove la maggior parte degli indici favorisce i valori di mercato in essere (per cui, più debito emette un mercato emergente, come l'Argentina, più aumenta il suo peso rispetto a vari indici).  
C'è poi l'Fmi, che ancora una volta è prontamente intervenuto per assistere il paese quando, nel 2018, alcuni slittamenti interni hanno suscitato il nervosismo degli investitori. Finora, l'Argentina ha ricevuto 44 miliardi di dollari nell'ambito del più cospicuo accordo di finanziamento mai stipulato dall'Fmi. Eppure, sin dal primo giorno, il programma dell'Fmi è stato bersaglio di critiche per le sue convinzioni riguardo alle prospettive di crescita dell'Argentina e il suo percorso verso una sostenibilità finanziaria a più lungo termine. Guarda caso, gli stessi problemi avevano assillato l'impegno precedente dell'Fmi nei confronti dell'Argentina, compresi gli sforzi realizzati nel caotico periodo antecedente il default del 2001. 
Come nel romanzo di Agatha Christie Assassinio sull'Orient Express, quasi tutti i soggetti coinvolti hanno messo lo zampino nell'attuale debacle economica e finanziaria dell'Argentina, e tutti ne sono anche vittima, avendo subito danni a livello di reputazione e, in alcuni casi, perdite finanziarie. Ma tali costi impallidiscono in confronto a quello che il popolo argentino dovrà pagare se il suo governo non interverrà in fretta, in collaborazione con i creditori privati e l'Fmi, per fermare il deterioramento economico e finanziario.
A prescindere da chi vincerà le presidenziali il mese prossimo, il governo argentino deve respingere l'idea che l'unica scelta a sua disposizione sia quella di accettare o rifiutare in toto le richieste dell'Fmi e dei creditori esterni. Come avvenne per il Brasile nel 2002 sotto l'allora presidente Luis Inácio Lula da Silva, l'Argentina deve intraprendere una terza via, sviluppando un programma di risanamento e di riforme a livello locale che dia maggiore importanza alla protezione degli strati più vulnerabili della società. Con il sostegno dell'elettorato nazionale, un programma di questo tipo fornirebbe all'Argentina un percorso basato sull'allineamento degli incentivi, volto a stimolare la ripresa in collaborazione con i creditori e l'Fmi.
Considerando il rallentamento dell'economia globale e il crescente rischio di una volatilità finanziaria a livello mondiale, non c'è tempo da perdere. Chiunque abbia interessi in Argentina deve contribuire a scongiurare il ripetersi della depressione e del turbolento default dei primi anni duemila. Gestire una ripresa trainata da fattori interni non sarà facile, ma è un'impresa fattibile, e molto migliore delle alternative.
Traduzione di Federica Frasca