Qui a perdu - encore - perdu l'Argentine ?
CERNOBBIO – Les investisseurs et les observateurs économiques commencent à se poser la même question que celle que j'ai posée dans un article publié il y a 18 ans : « Qui a perdu l'Argentine ? » Fin 2001, le pays a fait l'objet d'une vive surenchère de reproches, avant de se retrouver en cessation de paiement sur sa dette obligataire, puis a connu une récession profonde et durable, qui a porté un coup durable à sa crédibilité internationale. Cette fois-ci, si un bon nombre de prétendants sont de retour pour endosser les rôles de victimes et d'accusateurs, d'autres les ont rejoints. Intentionnellement ou non, tous sont en train de rejouer une tragédie évitable.
Après un mauvais résultat aux élections primaires, le Président argentin Mauricio Macri a été élu pour un second mandat dans des conditions économiques et financières qui selon ses promesses n'auraient jamais dû se reproduire. Le pays a imposé des contrôles de capitaux et a annoncé un report du paiement de sa dette. Sa dette souveraine a été fortement déclassée au titre d'ancienne créance par Moody's et de « selective default » par Standard & Poor's. Une récession profonde est en cours, l'inflation est très forte et une augmentation de la pauvreté va sûrement s'ensuivre.
Cela fait moins de quatre ans que Macri est au pouvoir et qu'il a commencé à poursuivre un programme de réforme, largement salué par la communauté internationale. Mais depuis lors, le pays a rencontré des difficultés et est devenu bénéficiaire d'un soutien qui a battu tous les records du Fonds Monétaire International.
L'Argentine est retombée dans la crise pour la simple raison que le système n'a pas assez a changé depuis la dernière débâcle. Par exemple, les situations économique et financière sont restées vulnérables aux chocs internes et externes.
Bien qu'elles aient engagé un programme ambitieux de réforme économique, les autorités économiques et financières de l'Argentine ont également commis plusieurs erreurs évitables. La discipline budgétaire et les réformes structurelles ont été appliquées de façon inégale et la banque centrale a perdu sa crédibilité à certaines étapes décisives.
Plus précisément, les autorités argentines ont commis les mêmes faux pas que leurs prédécesseurs. Dans un effort pour compenser des améliorations plus lentes que prévu de la capacité intérieure, elles ont autorisé une dette excessive en devises étrangères, ce qui a aggravé ce que les économistes appellent le « péché originel » : une importante asymétrie de devises entre actifs et passif, ainsi qu'entre les revenus et le remboursement de la dette.
Subscribe now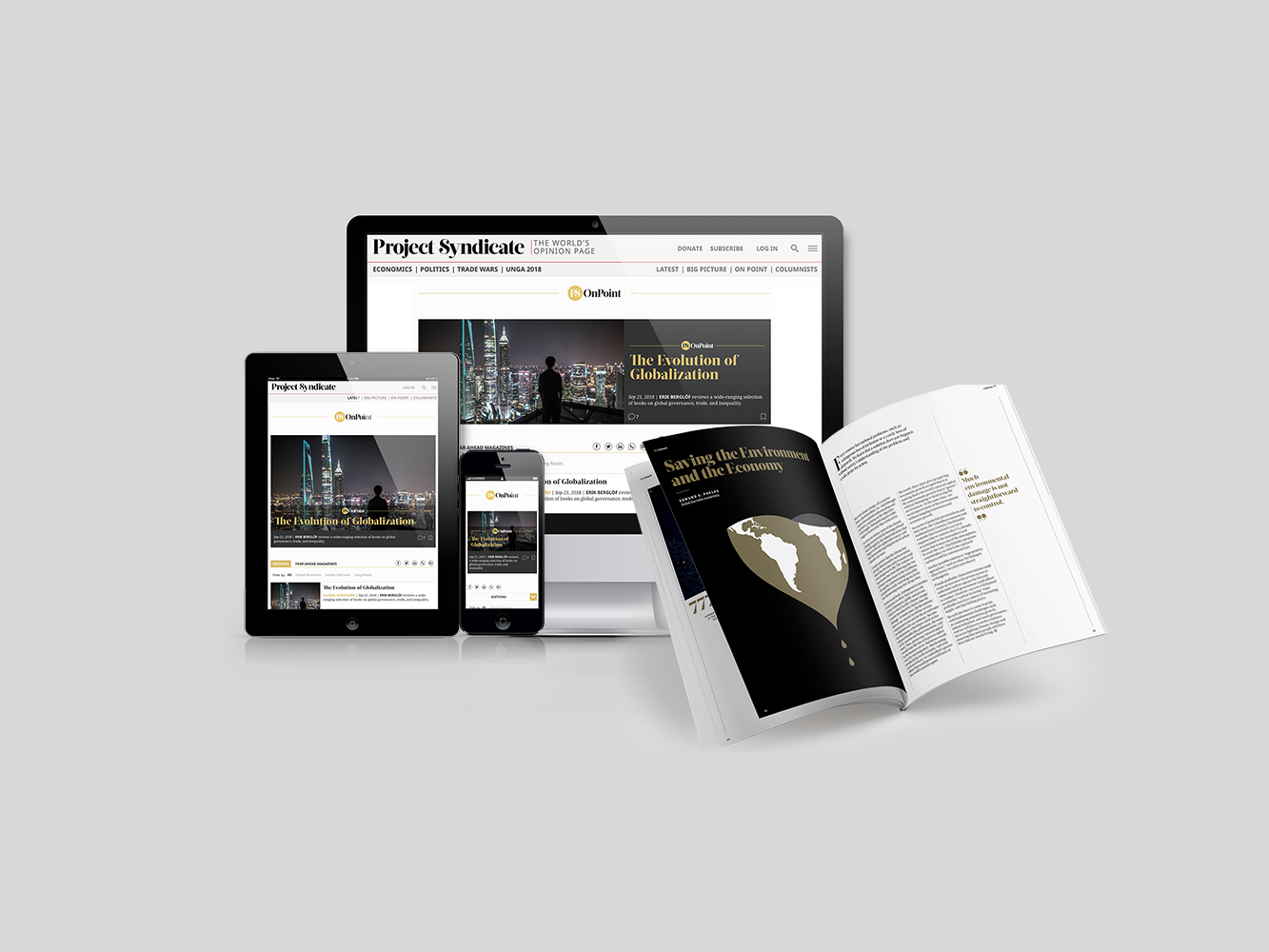 Subscribe now
Subscribe today and get unlimited access to OnPoint, the Big Picture, the PS archive of more than 14,000 commentaries, and our annual magazine, for less than $2 a week.
Pire encore, cette dette était garantie non seulement par des investisseurs de pays émergents, mais également par des investisseurs « touristiques » à la recherche d'un rendement supérieur à celui qui était disponible sur leur propre marché. Ces derniers n'ont généralement pas une connaissance suffisante de la catégorie d'actifs dans laquelle ils s'aventurent et donc sont connus pour contribuer au surajustement des prix - à la fois à la hausse et à la baisse.
Sans se laisser décourager par le passé d'instabilité chronique et de non-liquidité épisodique de l'Argentine - dont huit cessations de paiement précédentes - les créanciers ont englouti autant de dettes émises par un pays et ses entreprises, notamment une obligation sur 100 ans sursouscrite, qui a levé 2,75 milliards de dollars à un taux d'intérêt de 7,9%. Ce faisant, elles ont poussé les rendements de la dette argentine bien en dessous de ce que l'économie, les finances et les conditions de liquidité garantissaient, ce qui a encouragé les entités argentines à émettre encore plus d'obligations malgré l'affaiblissement des fondamentaux.
La recherche de rendements plus élevés a été encouragée par des politiques monétaires exceptionnellement tolérantes - taux directeurs ultra-faibles (et dans le cas de la Banque centrale européenne, négatifs) et assouplissement quantitatif - dans les économies avancées. Les banques centrales d'importance systémique (la Banque du Japon, la Réserve fédérale américaine et la BCE) sont ainsi devenues les derniers acteurs dans ce jeu de la chasse au coupable en Argentine.
Par ailleurs, influencés par des années de soutien de la banque centrale au marché des actifs, les investisseurs ont été conditionnés à s'attendre à un montant de liquidités largement suffisant et prévisible - un « facteur commun mondial » - pour indemniser toutes sortes de faiblesses de crédit individuelles. Ce phénomène s'est accentué suite à la prolifération des placements passifs, où la majorité des indices favorisent fortement les valeurs exceptionnelles du marché (de ce fait, plus un marché émergent émet de dette, comme l'Argentine, plus il prend de poids pour de nombreux indices).
Puis vient le FMI, qui est intervenu rapidement pour aider une fois de plus l'Argentine, quand ses dérapages de politique intérieure ont rendu les investisseurs nerveux en 2018. Jusqu'ici, l'Argentine a bénéficié d'une entente de financement à hauteur de 44 milliards de dollars, la plus importante de l'histoire. Pourtant, depuis le premier jour, le programme du FMI a été critiqué pour ses hypothèses sur les perspectives de croissance de l'Argentine et sur sa progression vers une viabilité financière à long terme. Dans ce contexte, les mêmes problèmes ont pesé sur les efforts précédents du FMI pour venir en aide à l'Argentine, notamment dans le chaos de la période qui a conduit à la faillite de 2001.
Comme dans LeCrime de l'Orient Express d'Agatha Christie, presque tous les acteurs ont eu une part de responsabilité dans la débâcle financière et économique de l'Argentine et tous en ont été eux-mêmes les victimes, après avoir mis à mal leur réputation et, dans certains cas, avoir subi des pertes financières. Pourtant, ces coûts ne sont rien par rapport à ce à quoi les citoyens argentins vont faire face si leur gouvernement n'agit pas rapidement - de concert avec les créanciers privés et le FMI - pour inverser la détérioration économique et financière.
Quel que soit le gagnant des prochaines élections présidentielles, le gouvernement argentin doit rejeter l'idée que le seul choix à sa disposition est entre l'acceptation et le rejet de toutes les créances sur le FMI et les créanciers extérieurs. Comme le Brésil sous la direction de l'ancien président Luis Inácio Lula da Silva en 2002, l'Argentine doit prendre une troisième voie, en élaborant un programme d'ajustement et de réforme qui mette davantage l'accent sur la protection des éléments les plus vulnérables de la société. Avec suffisamment de soutien de la part de ses électeurs nationaux, un tel programme serait une voie conforme aux encouragements pour que l'Argentine poursuive sa reprise économique en collaboration avec les créanciers et le FMI.
Étant donné le ralentissement de l'économie et l'accroissement du risque d'instabilité financière mondiale, il n'y a pas de temps à perdre. Tous ceux qui ont des intérêts en Argentine ont un rôle à jouer dans la prévention de la répétition de la dépression et de la faillite chaotique du début des années 2000. La gestion d'une reprise économique menée de l'intérieur ne sera pas facile, mais reste réalisable - et bien meilleure que les solutions de rechange.