Velká indická zeď rovnosti
NOVÉ DILLÍ – Pro vztahy mezi pohlavími byl loňský rok zlomový. Hnutí #MeToo otřáslo establishmenty po celém světě a přimělo i mocné muže stanout pod drobnohledem veřejnosti za chování vůči ženám. Navzdory patriarchální odezvě ale hnutí nevykazuje žádné známky polevování: 1. ledna zhruba pět milionů žen v indickém státě Kérala utvořilo lidský řetěz – neboli "zeď žen" – táhnoucí se téměř 400 mil po délce státu, aby demonstrovaly své odhodlání zápasit za rovnost žen a mužů.
Zeď žen, do níž se zapojila víc než třetina ženské populace státu Kérala starší šesti let – zhruba o dva miliony víc lidí, než očekávali sami její organizátoři –, má obrovskou symbolickou moc. Událost měla podporu vlády státu, ale za svůj úspěch vděčí zapojení různých skupin a organizací, o jednotlivých ženách, které se zúčastnily, ani nemluvě.
Tyto ženy pocházely ze všech vrstev společnosti. Zapojily se lékařky, právničky, učitelky, studentky, řeholnice, pracovnice v domácnostech, zemědělské dělnice, námezdní dělnice, ženy v domácnosti. Zapojily se hinduistky, muslimky a křesťanky. Zapojily se matky s dětmi na rukou, mladé dívky i seniorky, které sotva stály na nohou, opřené o ostatní. Na mnoha místech byly také řetězy mužských spojenců žen, kteří solidárně stáli v ulicích naproti nim.
Zeď žen se vinula ulicemi obcí a měst, podél dálnic a venkovských silnic, od Kásargódu na severu k Tiruvanantapuramu, hlavnímu městu státu, na jihu. V některých úsecích bylo tolik žen, že stály ve třech či čtyřech řadách. Všechny zúčastněné ženy stály společně, bok po boku, a pronesly závazek: "Budeme podporovat obrozenecké hodnoty, budeme zastávat rovnost žen, postavíme se pokusům proměnit Kéralu v blázinec a budeme bojovat za sekularismus."
 "Obrozenecké hodnoty", jichž se ženy dovolávaly, pocházejí od indických sociálních reformátorů z počátku dvacátého století, kteří odhodlaně prosazovali sekularismus, ukončení genderové diskriminace a odstranění kastovního systému. "Blázinec" odkazuje na prohlášení pronesené v roce 1892 obrozeneckým hinduistickým mnichem Vivékánandou, jenž Kéralu nazval "cvokárnou" kastovní diskriminace.
Vzhledem k dění, které se stalo spouštěčem zdi žen, je to přiléhavý odkaz. Kromě toho, že posloužila jako odsouzení patriarchátu v Kérale (a obecněji v Indii), byla zeď žen míněna jako ostrá výtka odpůrcům nedávného rozhodnutí Nejvyššího soudu Indie povolit ženám vstup do mimořádně uctívaného chrámu boha Ajapy (Višnu) na vrchu v Sabarimale.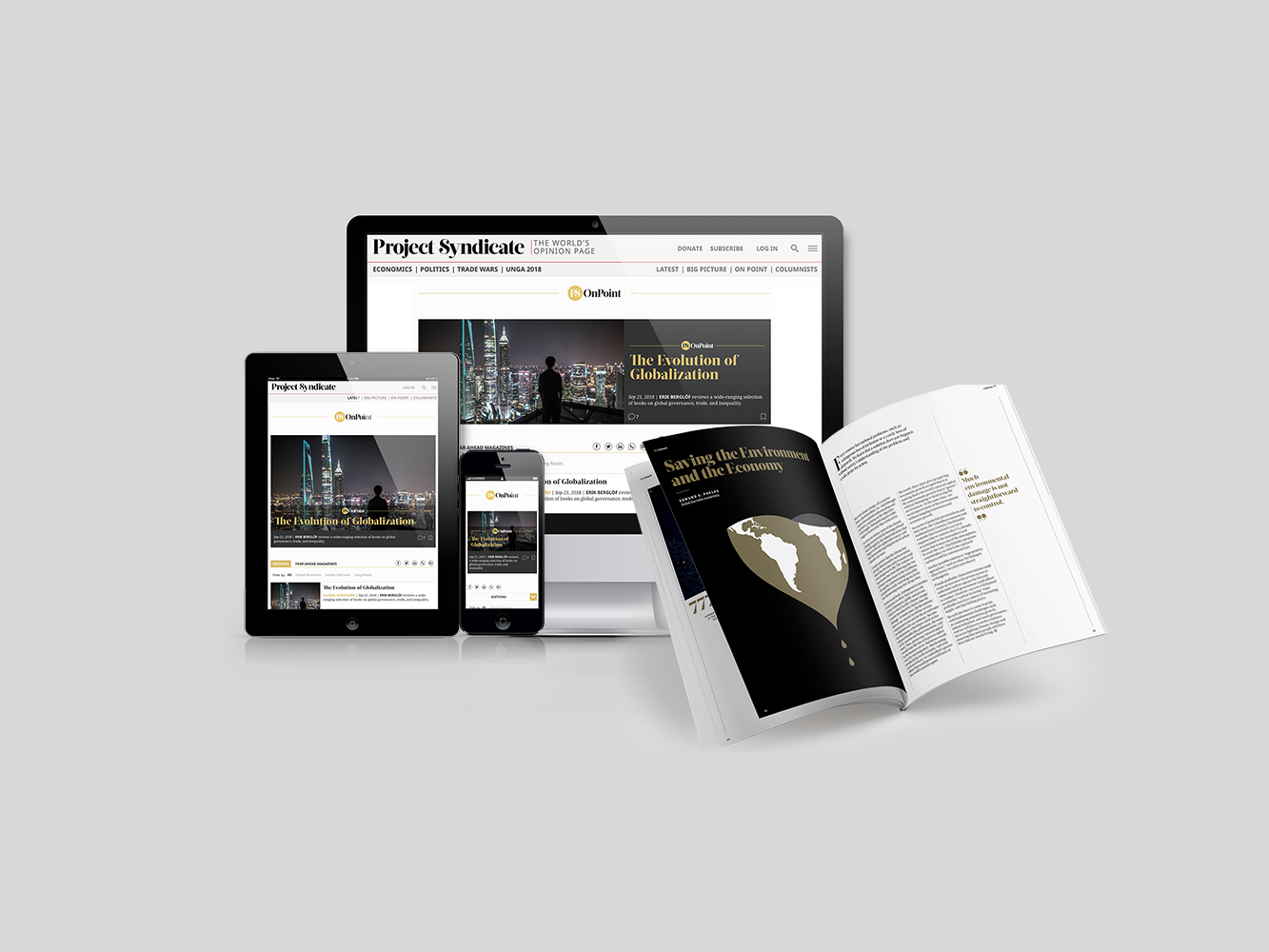 Subscribe now
For a limited time only, get unlimited access to On Point, The Big Picture, and the PS Archive, plus our annual magazine, for less than $2 a week.
Ženám mezi menarche a menopauzou byl dříve vstup do chrámu zapovězen, údajně kvůli dodržení tradice, založené na dávno překonaném přesvědčení, že menstruující ženy jsou "nečisté". Vylučování žen z chrámu v Sabarimale ale ve skutečnosti není vůbec tradiční: ženy všech věkových kategorií do svatostánku běžně vstupovaly až do roku 1991, kdy jim v tom zabránilo soudní rozhodnutí.
Tento nepokrytě sexistický zákaz, rozhodl Nejvyšší soud, se rovnal porušení základních zásad indické ústavy. Má přitom mnoho společného s otřesným systémem "nedotknutelnosti", na jehož základě je lidem nižších kast bráněno vstupovat do chrámů, jakož třeba i pít ze stejného zdroje vody jako lidé vyšších kast.
Rozhodnutí Nejvyššího soudu přesto vyvolalo rozsáhlé protesty. Obě velké indické národní strany – Bháratíja džantá, která ovládá národní vládu, a Indický národní kongres – tohoto odporu cynicky zneužily a byly nařčeny z organizace násilí a útoků provokatérů požadujících, aby vláda v Kérale upustila od realizace soudního rozhodnutí.
Dokonce i Šaši Tharúr ze Strany kongresu, obvykle liberální poslanec z Kéraly, prohlásil za "zbytečný, provokativní čin", když se dvěma ženám ráno po zdi žen podařilo uplatnit jejich právo na vstup do svatyně. Kněz v chrámu dokonce krátce po jejich návštěvě svatostánek zavřel, aby provedl "očistný rituál".
Samozřejmě, genderová nerovnost je v Indii všudypřítomná. Země je na spodních příčkách většiny měřítek postavení žen ve společnosti, včetně formálního zapojení do pracovních sil, vlastněného jmění a výživy. Násilí na ženách bují. V Kérale se navzdory vysoké gramotnosti žen a příznivým indikátorům lidského rozvoje podílí na placené práci relativně málo žen.
Nestoudná a úporná misogynie, která vyšla na povrch v reakci na rozhodnutí Nejvyššího soudu, přesto bije do očí. Právě proto jsou projevy jednoty a odhodlání k rovnosti jako zeď žen nejen povznášející, ale také nesmírně důležité pro budoucnost Indie.
Po náročném roce se zeď žen stává výrazným symbolem možnosti. Událost dala jasně najevo, že v zápase za emancipaci žen – a tedy za osvobození celé společnosti – půjdou v čele samotné ženy.
Z angličtiny přeložil David Daduč