De mensenrechten en het lot van de liberale orde
CAMBRIDGE – Veel deskundigen hebben de liberale internationale orde van na 1945 dood verklaard, inclusief het mensenrechtenregime zoals dat uiteen wordt gezet in de Universele Verklaring van de Rechten van de Mens uit 1948. Op de cover van Foreign Policy werd onlangs de witte duif van de mensenrechten afgebeeld, doorboord door de bloederige pijlen van de autoritaire reactie.
Volgens de "realistische" theoretici van de internationale betrekkingen kun je geen liberale wereldorde overeind houden als twee van de drie grote machten – Rusland en China – anti-liberaal zijn. In het tijdschrift Foreign AffairsbetogenYascha Mounk en Roberto Stefan Foa dat het tijdperk dat westerse liberale democratieën 's werelds belangrijkste culturele en economische machten waren ten einde zou kunnen komen. Binnen de komende vijf jaar zou "het aandeel van het mondiale inkomen dat in handen is van landen die als 'niet vrij' worden beschouwd – zoals China, Rusland en Saoedi-Arabië – het aandeel van de westerse liberale democratieën wel eens kunnen inhalen."
Er zijn diverse problemen met dit betoog. Om te beginnen is het gebaseerd het op een maatstaf die koopkrachtpariteit wordt genoemd, en die weliswaar geschikt is voor sommige doeleinden, maar juist niet voor het vergelijken van internationale invloed. Op basis van de huidige wisselkoersen bedraagt het jaarlijkse bbp van China $12 bln, en dat van Rusland $2,5 bln, terwijl dat van de Verenigde Staten $20 bln bedraagt. Maar een ernstiger tekortkoming is het over één kam scheren van landen, zo verschillend van aard als China en Rusland, als een autoritaire as. Er is vandaag de dag niets dat lijkt op de beruchte As van Nazi-Duitsland en zijn bondgenoten in de jaren dertig.
Hoewel Rusland en China allebei autoritaire regimes kennen en het nuttig vinden samen tegen de VS op te trekken in internationale lichamen als de Veiligheidsraad van de Verenigde Naties, hebben ze heel verschillende belangen. China is een opkomende macht die zeer vervlochten is met de internationale economie, inclusief die van de VS. In contrast daarmee is Rusland een achteruitgaand land met serieuze demografische en volksgezondheidsproblemen, waar energieleveranties – en niet zozeer eindproducten – verantwoordelijk zijn voor tweederde van de export.
Landen die achteruit gaan zijn vaak gevaarlijker dan opkomende machten. Vladimir Poetin is een slimme tacticus geweest, die probeert "Rusland weer groot te maken" via militaire interventies in buurlanden en Syrië, en door op communicatienetwerken gebaseerde informatie-oorlogvoering in te zetten om – met wisselend succes – de westerse democratieën te ondermijnen. Uit een onderzoek naar Russische radio- en televisieuitzendingen in Oekraïne bleek dat die louter effectief waren bij een minderheid die toch al Russisch-georiënteerd was, hoewel ze wel polariserende en ontwrichtende effecten hadden binnen het politieke systeem. En de wederopleving van een Koude Oorlogs-achtige informatie-oorlog heeft er weinig toe bijgedragen dat Rusland zachte macht heeft kunnen ontwikkelen. De in Londen gevestigde Soft Power 30 index zet Rusland op de 26e plaats. Rusland heeft wel enig succes geboekt bij het winnen van bondgenoten in Oost-Europa, maar maakt geen deel uit van een sterke autoritaire as zoals die in de jaren dertig bestond.
China is anders. Dat land heeft zijn bereidheid getoond om miljarden uit te geven aan de versterking van zijn zachte macht. Op bijeenkomsten in Davos in 2017 en in Hainan in 2018 heeft Xi Jinping China voorgesteld als verdediger van de bestaande internationale orde, zij het een orde met Chinese in plaats van liberale kenmerken. China wil de huidige internationale orde niet omverwerpen, maar opnieuw vormgeven om zijn eigen verworvenheden te bestendigen.
Introductory Offer: Save 30% on PS Digital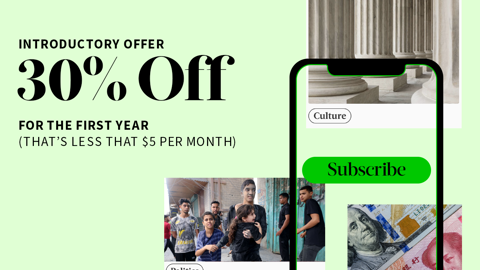 Introductory Offer: Save 30% on PS Digital
Subscribe now to gain greater access to Project Syndicate – including every commentary and our entire On Point suite of subscriber-exclusive content – starting at less than $5 per month.
Het land beschikt ook over de economische instrumenten daarvoor. Het beperkt de toegang tot zijn enorme markt voor politieke doeleinden. Noorwegen werd gestraft nadat de dissident Liu Xiaobo de Nobelprijs voor de Vrede kreeg toegekend. Oost-Europese landen werden beloond nadat zij erin waren geslaagd resoluties van de Europese Unie over de mensenrechten af te zwakken. En Singaporese en Koreaanse bedrijven kregen problemen nadat hun regeringen standpunten hadden ingenomen die China ontriefden. Het enorme Belt and Road-initiatief van de Chinese regering om een handelsinfrastructuur in Eurazië op te zetten biedt grote mogelijkheden om zakelijke contracten te gebruiken voor het uitoefenen van politieke invloed. En China heeft de mensenrechten in eigen land steeds verder aan banden gelegd. Naarmate de Chinese macht toeneemt, zullen de problemen van het mondiale mensenrechtenregime groter worden.
Maar niemand mag zich ertoe laten verleiden de Chinese macht te overdrijven. Als de Verenigde Staten hun bondgenootschappen met het democratische Japan en Australië intact houden en goede betrekkingen blijven ontwikkelen met India, zullen zij alle troeven in Azië in handen hebben. In het mondiale militaire machtsevenwicht ligt China ver achterop, en in termen van demografie, technologie, het monetaire stelsel en energieafhankelijkheid staan de VS er het komende decennium beter voor dan China. In de Soft Power 30 index staat China op de 25e plaats, terwijl de VS derde zijn.
Bovendien weet niemand wat de toekomst China zal brengen. Xi heeft het institutionele raamwerk van Deng Xiaoping voor de leiderschapsopvolging bij het oud vuil gezet, maar hoe lang zal Xi aan de macht blijven? Intussen zullen zowel een autoritair geleid China als de Verenigde Staten profiteren van samenwerking op gebieden als de klimaatverandering, pandemieën, terrorisme en financiële stabiliteit. Het goede nieuws is dat sommige aspecten van de huidige internationale orde zullen blijven bestaan; het slechte nieuws is dat hiertoe wellicht niet het liberale element van de mensenrechten zal behoren.
Het mensenrechtenregime kan te maken krijgen met een weerbarstiger klimaat, maar dat is niet hetzelfde als een ineenstorting. Een toekomstige Amerikaanse regering kan nauwer samenwerken met de EU en andere gelijkgezinde staten om een mensenrechtenverbond op te zetten. Een G10, samengesteld uit de grootste democratieën ter wereld, zou zich, naast de bestaande G20 (waar niet-democratieën als China, Rusland en Saoedi-Arabië deel van uitmaken), met zijn focus op economische kwesties, op dat soort waarden kunnen richten.
Anderen kunnen helpen. Zoals Kathryn Sikkink in haar nieuwe boek Evidence for Hope benadrukt, waren de VS zelf, ook al is de Amerikaanse steun voor de mensenrechten belangrijk geweest, tijdens de Koude Oorlog niet altijd heel erg liberaal, en had de oorsprong van het mensenrechtenregime in de jaren veertig veel aan Latijns-Amerikanen en anderen te danken. Bovendien hebben transnationale mensenrechtenorganisaties in talloze landen binnenlandse steun verkregen.
Kortom: we moeten ons zorgen maken over de meervoudige uitdagingen aan het adres van de liberale democratie, in de huidige periode van terugslag op het gebied van wat Samuel P. Huntington de "derde golf" van de democratisering heeft genoemd. Maar dat is geen reden om de mensenrechten op te geven.
Vertaling: Menno Grootveld