Un mundo sin SIDA, tuberculosis ni malaria
PARÍS – Como parte de la Agenda de las Naciones Unidas para el Desarrollo Sostenible, la comunidad internacional se ha fijado la ambiciosa meta de erradicar el VIH, la tuberculosis y la malaria para el año 2030. A pesar de los extraordinarios avances logrados hasta ahora, para poner fin a estas pandemias y alcanzar el objetivo más amplio de asegurar la salud y el bienestar de todos será necesario elevar el apoyo a los países en sus esfuerzos por desarrollar sistemas sanitarios resilientes e inclusivos.
El Fondo Mundial de Lucha contra el SIDA, la Tuberculosis y la Malaria, iniciativa de colaboración pública-privada, ha aportado de manera significativa a este esfuerzo, al elevar masivamente la escala de prevención y tratamiento. En los países en que el Fondo Mundial invierte, en 2018 18,9 millones de personas recibieron terapia antirretroviral para el VIH, fueron tratados 5,3 pacientes de tuberculosis y se distribuyeron 131 millones de redes antimosquitos.
Estas medidas han demostrado ser enormemente eficaces en reducir las muertes causadas por estas pandemias. Las últimas cifras indican que se han salvado 32 millones de vidas desde la creación del Fondo Mundial en 2002. A lo largo de la última década, la cantidad anual de fallecimientos por VIH, tuberculosis y malaria se ha reducido en cerca de la mitad.
Sin embargo, no estamos todavía en camino de eliminar el VIH, la tuberculosis y la malaria para el 2030. Para lograrlo, debemos no solo ampliar radicalmente el acceso a los tratamientos, sino reducir drásticamente las nuevas infecciones.
Para alcanzar el éxito se requerirá un claro liderazgo político y una inversión sostenida en capacidades de importancia crítica, como trabajadores sanitarios bien capacitados, cadenas de suministro rentables en función de sus costes, sistemas de datos de calidad y laboratorios bien equipados. Es urgente desmantelar las barreras al acceso a la salud (como cobros al usuario, impedimentos relacionados con los derechos humanos o desigualdades de género) para asegurar que los servicios de salud lleguen a los más pobres y marginados. En este punto es esencial una participación comunitaria activa.
Por supuesto, no existe una solución universal para todos los casos. Cada país y comunidad debe elaborar estrategias que respondan a las necesidades de sus residentes y reflejen las particulares amenazas de las enfermedades a las que se enfrentan.
Subscribe now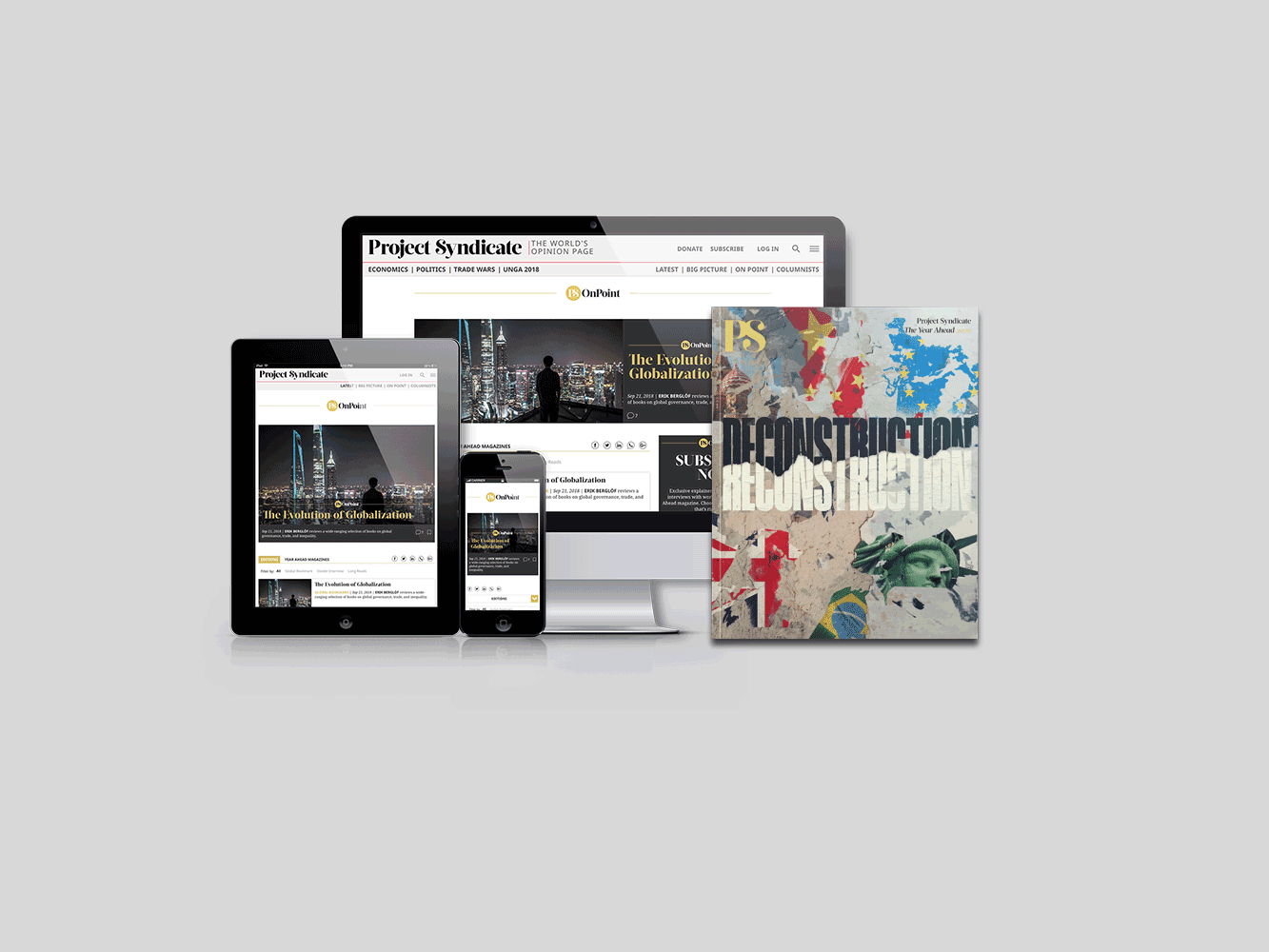 Subscribe now
Subscribe today and get unlimited access to OnPoint, the Big Picture, the PS archive of more than 14,000 commentaries, and our annual magazine, for less than $2 a week.
Más aún, ningún socio externo para el desarrollo puede proveer todo el apoyo necesario. Por eso llamamos a formar coaliciones innovadoras en que participen organizaciones de desarrollo multilateral y bilateral que aprovechen sus puntos fuertes que puedan complementar las capacidades nacionales. Un apoyo coordinado así se necesita con urgencia en regiones, como el Sahel en el África subsahariana, que cuentan con instituciones e infraestructura débiles, lo que las vuelve particularmente vulnerables a amenazas de seguridad y crisis ambientales.
En Costa de Marfil, el Fondo Mundial y la Agence Française de Développement (AFD), han invertido en desarrollar, junto con el gobierno marfileño, una oficina regional para el centro nacional de abastecimiento de medicamentos, lo que facilitará la entrega de tratamientos lo más cerca que sea posible de las comunidades, fortaleciendo así la capacidad de las autoridades sanitarias nacionales de alcanzar a los más vulnerables de una manera sostenible.
En la misma línea, la AFD y el Fondo Mundial apoyan al Ministerio de Salud Pública de Nigeria en sus esfuerzos por ampliar el acceso a medicamentos y reforzar la red nacional de laboratorios a fin de mejorar los diagnósticos, entre ellos de VIH/SIDA, tuberculosis y malaria. Al asegurar la sinergia entre actividades y prevenir la duplicación de iniciativas, podemos apoyar a que Níger fortalezca su sistema de salud, también en el nivel comunitario.
Evitar la actividad en compartimientos estancos es la razón de ser del reciente acuerdo de colaboración entre el Fondo Mundial y la AFD. Bajo el liderazgo de las autoridades sanitarias nacionales, estamos impulsando una mayor convergencia y sinergia entre programas de lucha contra el VIH/SIDA, la tuberculosis y la malaria, como los que financia el Fondo Mundial, e iniciativas para el fortalecimiento de los sistemas de salud, como aquellas en las que invierte la AFD. Recalcando el grado en que estas dos áreas se interconectan, el Fondo Mundial ya es el mayor proveedor multilateral de subvenciones para el fortalecimiento de sistemas de salud, con una inversión de bastante más de $1 mil millones al año.
Al combinar las fortalezas de nuestras organizaciones, reafirmamos nuestros compromisos con asegurar una cooperación efectiva y una acción coordinada para erradicar el VIH, la tuberculosis y la malaria, y desarrollar sistemas de salud sólidos y resilientes, en particular en los países más vulnerables. La comunidad internacional tiene una responsabilidad en común de cumplir estos compromisos sin dejar detrás a nadie.
Para acabar con las epidemias del VIH, la tuberculosis y la malaria no bastará con un enfoque tradicional. Debemos elevar los esfuerzos, lo que significa invertir más en sistemas de salud y forjar nuevas y eficaces relaciones de colaboración, como la que existe entre la AFD y el Fondo Mundial.
Traducido del inglés por David Meléndez Tormen
,