Un monde sans sida, sans tuberculose, sans paludisme
PARIS – La communauté internationale s'est fixé un objectif ambitieux, inscrit dans le programme de développement durable des Nations Unies, celui d'éradiquer le VIH, la tuberculose et le paludisme d'ici 2030. Malgré les progrès extraordinaires déjà réalisés, mettre fin à ces pandémies et atteindre l'objectif plus large de la santé et du bien-être pour tous demandera que les efforts consentis pour aider certains pays à construire des systèmes de santé résilients et accessibles soient augmentés.
Partenariat public-privé, le Fonds mondial de lutte contre le sida, la tuberculose et le paludisme a largement contribué à ces efforts, en développant massivement prévention et traitement. Dans les pays où le Fonds mondial investit, 18,9 millions de personnes ont reçu, en 2018, un traitement antirétroviral, 5,3 millions de malades de la tuberculose ont été traités et 131 millions de moustiquaires ont été distribuées.
Ces efforts se sont avérés extrêmement efficaces dans la réduction du nombre de morts dus à ces pandémies. Les derniers chiffres font état de 32 millions de vies sauvées depuis la création du Fonds mondial, en 2002. Au cours de ces dix dernières années, le nombre de morts causées par le VIH, la tuberculose et le paludisme a été diminué par deux.
Mais nous n'en faisons pas encore assez pour affirmer que nous pourrons, d'ici 2030, éliminer le VIH, la tuberculose et le paludisme. Pour atteindre cet objectif, nous devons non seulement améliorer considérablement l'accès aux traitements, mais aussi parvenir à réduire beaucoup plus nettement le nombre de nouveaux cas de contamination.
Pour réussir, il faut une ligne politique claire et des investissements stables dans les moyens indispensables que sont des personnels de santé locaux biens formés, des chaînes d'approvisionnement optimisées, des systèmes de données à jour et des laboratoires bien équipés. Pour garantir que les services de santé parviendront à toucher les plus pauvres et les plus marginalisés, les obstacles aux soins de santé – frais à la charge des patients, entraves liées au non-respect des droits de l'homme ou inégalités entre les sexes – doivent être levés. L'engagement actif des collectivités locales sera à cet égard crucial.
Il n'existe pas bien sûr de solution universelle. Pays et collectivités doivent élaborer des stratégies qui tiennent compte des besoins de leurs ressortissants et répondent de façon adaptée aux spécificités de la menace sanitaire.
Subscribe now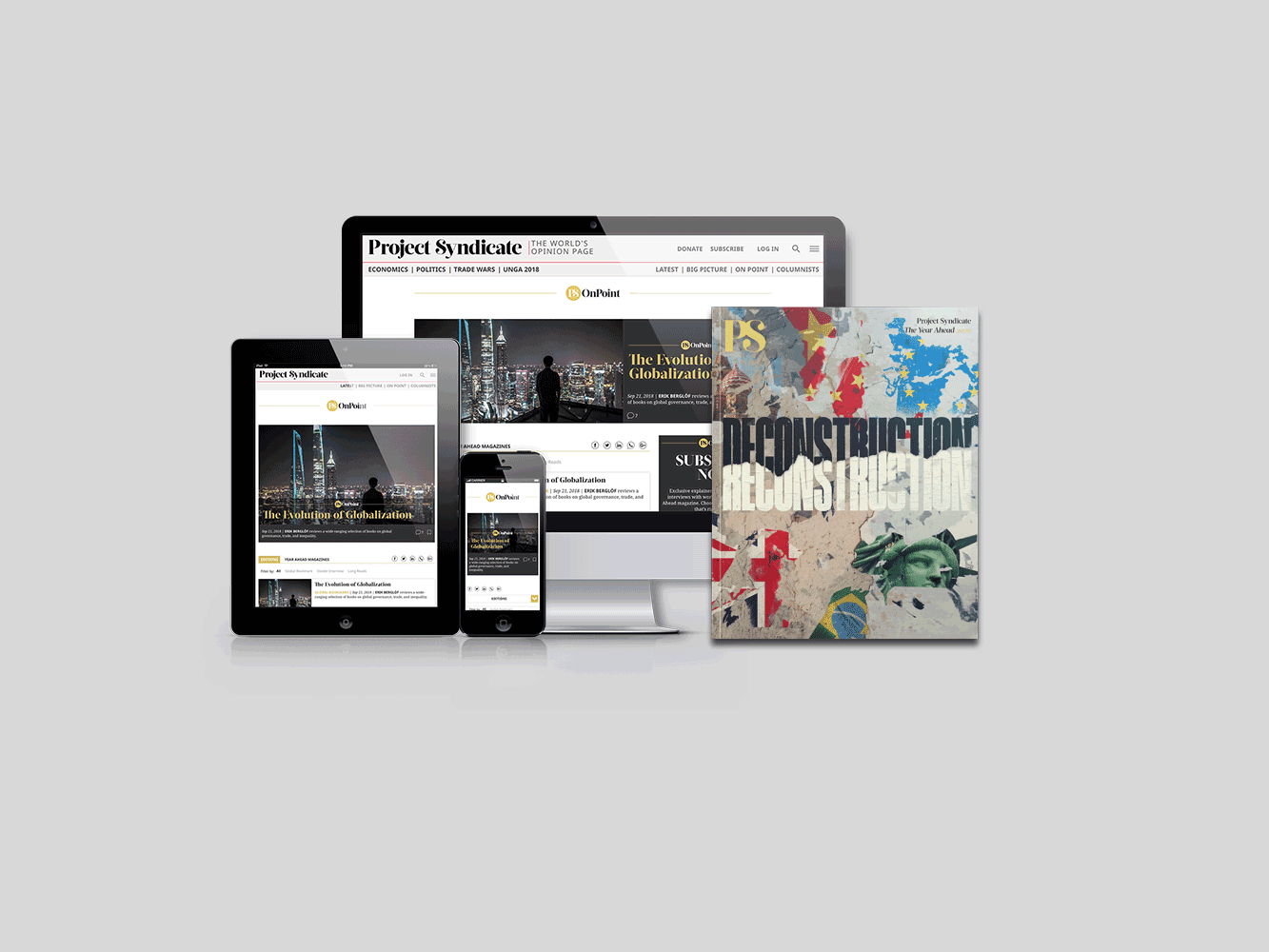 Subscribe now
Subscribe today and get unlimited access to OnPoint, the Big Picture, the PS archive of more than 14,000 commentaries, and our annual magazine, for less than $2 a week.
L'aide nécessaire ne peut non plus venir tout entière d'un seul partenaire extérieur de développement. C'est pourquoi nous appelons de nos vœux des coalitions innovantes impliquant des organisations bilatérales et multilatérales de développement, capables de tirer parti des forces complémentaires des unes et des autres pour consolider les moyens dans chaque pays. Les régions dont les institutions et les infrastructures sont insuffisamment développées, comme le Sahel ou l'Afrique subsaharienne, en ont un besoin d'autant plus urgent qu'elles sont vulnérables aux menaces pesant sur leur sécurité ou aux crises écologiques.
En Côte-d'Ivoire, le Fonds mondial et l'Agence française de développement (AFD) ont investi, avec le gouvernement ivoirien, dans la première agence régionale de la centrale d'achat publique ivoirienne de médicaments. Cette initiative facilitera la délivrance des traitements, aussi près que possible des collectivités, renforçant par conséquent la capacité des autorités nationales de santé d'atteindre, de manière durable, les plus vulnérables.
C'est avec le même esprit que l'AFD et le Fonds mondial soutiennent le ministère de la Santé publique du Niger dans les efforts qu'il a entrepris pour étendre l'accès aux produits de santé et consolider le réseau du laboratoire national, par conséquent améliorer les diagnostics, y compris lorsqu'ils concernent les cas de VIH/sida, de tuberculose et de paludisme. En permettant une synergie entre ces activités et en évitant les actions redondantes, nous pouvons aider le Niger à renforcer son système de santé, y compris au niveau local.
Éviter le compartimentage des initiatives est la raison d'être du récent accord de partenariat entre le Fonds mondial et l'AFD. Sous la direction des autorités nationales de santé, nous poursuivons une plus grande convergence et tendons vers une synergie entre les programmes de lutte contre le VIH / sida, la tuberculose et le paludisme d'une part, comme ceux financés par le Fonds mondial, et le renforcement, d'autre part, des systèmes de santé, dans quoi investit l'AFD. On comprend à quel point les deux domaines sont interconnectés lorsqu'on relève que le Fonds mondial est déjà le premier pourvoyeur international d'aides au renforcement des systèmes de santé, puisqu'il investit dans cette cause plus d'un milliard de dollars par an.
En combinant les forces de nos deux organisations, nous réaffirmons notre engagement en faveur d'une coopération efficace et d'une action coordonnée afin d'éradiquer le VIH, la tuberculose et le paludisme, tout comme de construire des systèmes de santé résilients, notamment dans les pays les plus vulnérables. La communauté internationale tout entière a le devoir de remplir ses engagements, sans laisser personne sur le bord de la route.
Pour en finir avec le VIH, la tuberculose et le paludisme d'ici 2030, il ne suffira pas de s'en tenir aux méthodes habituelles. Nous devons intensifier le combat. Cela signifie augmenter les investissements dans les systèmes de santé et forger de nouveaux partenariats, à l'image de celui conclu par l'AFD et le Fonds mondial.
Traduit de l'anglais par François Boisivon
,