Il faut intensifier la lutte contre le réchauffement climatique
,
PARIS – Le prochain Sommet mondial sur le climat se tiendra le mois prochain à San Francisco. Son thème central, "Une ambition toujours plus grande", vise à accélérer les avancées vers les objectifs fixés lors des Accords de Paris sur le climat en 2015. C'est une occasion en or pour progresser dans la lutte contre le réchauffement climatique, mais cela nécessite l'implication de toutes les parties prenantes.
Avec les Accords de Paris, la communauté internationale a décidé de limiter la hausse de la température moyenne de la planète à 2°C (dans l'idéal ce serait 1,5°C) au-dessus de sa valeur de l'époque préindustrielle. Pour cela, chaque pays doit décider de son propre plan d'action, qualifié de "Contribution déterminée au niveau national".
Mais les Etats à eux seuls n'y suffiront pas. La réussite suppose la participation de tous, à tous les niveaux de l'Etat, ainsi que de la société civile, du secteur privé et des investisseurs. Il y faut donc une nouvelle forme de multilatéralisme inclusif - un multilatéralisme qui peut aussi servir à atteindre les Objectifs du développement durable qui complètent les Accords de Paris sur le climat.
Cela peut paraître difficile, mais plusieurs facteurs poussent à l'optimisme. Ainsi il existe aujourd'hui un élan sans précédent pour bâtir un avenir à faible émission de carbone, qui ne nuise pas au climat, avec une économie verte, une société prospère et un environnement sain.
Au niveau international, selon le Rapport 2018 sur la situation mondiale des énergies renouvelables, ces dernières représentaient 70% des nouvelles sources d'énergie en 2017. Par ailleurs, dans le cadre de la Coalition Under2, plus de 200 Etats, régions et autorités locales se sont engagés à diminuer au moins de 80% leurs émissions de gaz à effet de serre d'ici 2050 par rapport à leur niveau de 1990.
Les grandes villes elles aussi font la démonstration de leur capacité d'innovation et de leadership en matière de lutte contre le réchauffement climatique. La municipalité de New-York exige la mise aux normes de 14 500 bâtiments parmi les plus polluants de la ville, Shenzhen est devenue la première ville au monde dont les autobus sont tous électriques, Curitiba au Brésil a développé un nouveau modèle de production alimentaire et Oslo dispose d'un budget pour le climat pour diminuer les émissions de gaz à effet de serre de la ville et à en évaluer le coût.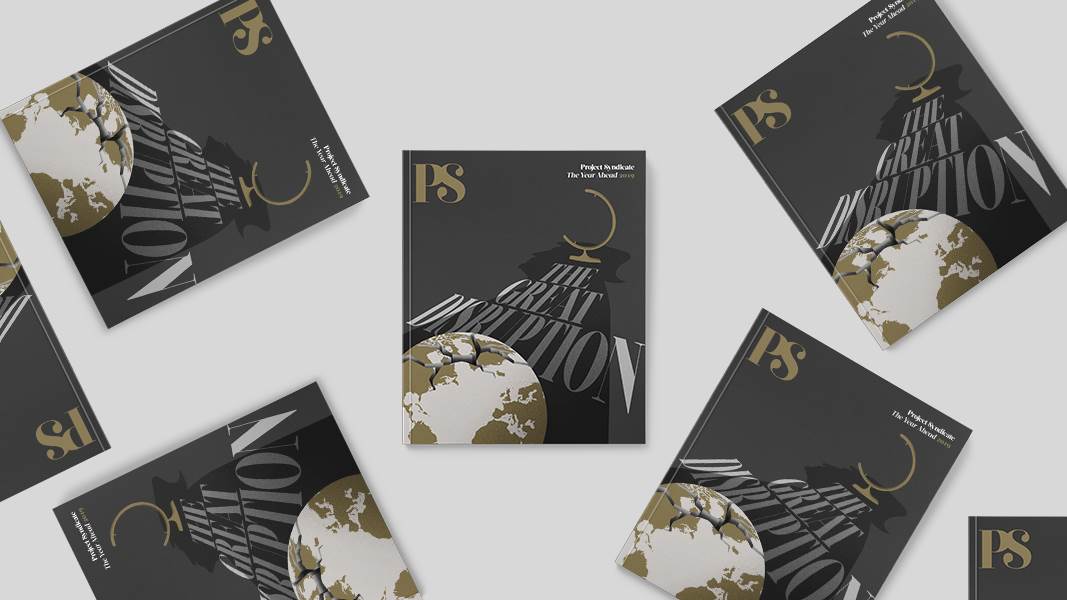 The Year Ahead 2019
Featuring commentaries by Joseph Stiglitz, Sri Mulyani Indrawati, Angus Deaton, Célestin Monga, Jean-Claude Juncker, and other leading thinkers. Now available for pre-order.
Selon la coalition We Mean Business, plus de 700 entreprises qui pèsent ensemble plus de 16 000 milliards de dollars ont pris des engagements importants en matière de climat. Par ailleurs, 289 investisseurs détenteurs à eux tous de plus de 30 000 milliards d'actifs ont signé l'initiative Climate 100+. Il s'agit d'inciter les entreprises qui émettent le plus de gaz à effet de serre à améliorer leur gouvernance en matière d'environnement, de manière à réduire leurs émissions et à renforcer la transparence financière dans ce domaine. Aussi les émissions d'obligations vertes pourraient-elles atteindre 300 milliards de dollars cette année.
Mais la partie est loin d'être gagnée. Les émissions mondiales de CO2 devraient diminuer à partir de 2020, et devenir suffisamment faibles pour que d'ici 2050 les systèmes naturels (notamment les forêts et les sols) puissent les absorber. On estime que près de 50 pays ont déjà atteint leur pic d'émission ; beaucoup d'autres devraient les rejoindre prochainement. C'est un progrès, mais ce n'est pas suffisant.
Les gaz à effet de serre continuent à s'accumuler dans l'atmosphère à un rythme tel que le seuil de 1,5°C va bientôt être dépassé, un seuil au-delà duquel certains des effets les plus graves du réchauffement climatique ne pourront être évités. Les événements climatiques extrêmes sont de plus en plus fréquents, avec par exemple les records de chaleur enregistrés cette année un peu partout dans le monde. Si la tendance actuelle se poursuit, la hausse des températures moyennes pourrait atteindre 3°C, ce qui menacera des systèmes naturels de première importance comme les récifs coralliens, les forêts humides et les régions polaires.
Toutes les parties prenantes doivent renforcer leur engagement dans la lutte contre le réchauffement climatique. Pour accélérer le processus, le Sommet mondial sur le climat et ses partenaires ont fixé tout un éventail d'objectifs, notamment l'objectif Zéro déchet pour les villes, l'engagement de 500 entreprises à diminuer leurs émissions de gaz à effet de serre dans des proportions validées scientifiquement et des initiatives visant à augmenter rapidement le nombre de véhicules à zéro émission en circulation.
Ces mesures protégeront notre environnement, mais elles stimuleront aussi l'économie. Selon un récent rapport de l'Initiative pour une nouvelle économie climatique, la transition vers une économie à faible émission de carbone pourrait entraîner chaque année la création de 23 millions d'emplois dans le monde.
L'affichage d'un plan climat de grande ampleur par les leaders de secteurs variés lors du Sommet de San Francisco pourrait encourager les différents pays à augmenter leur propre contribution. Ce serait d'autant plus important que les directives d'application des Accords de Paris seront finalisées en décembre, lors de la Conférence des Nations unies sur le réchauffement climatique qui aura lieu en Pologne.
Il est parfois difficile d'agir seul. Agir de concert peut inspirer et pousser les participants à faire davantage. C'est exactement ce qu'il faut faire si nous voulons transmettre une planète saine aux futures générations.
Traduit de l'anglais par Patrice Horovitz