Titik Balik Perlawanan Perubahan Iklim yang Berikutnya
,
PARIS – Bulan depan, Global Climate Action Summit – yang merupakan pertemuan internasional mengenai perubahan iklim terbesar – akan diadakan di San Francisco. Acara tersebut, yang mengusung tema "Take Ambition to the Next level," (Meningkatkan Ambisi ke Tingkat Selanjutnya) bertujuan untuk menjadi batu landasan bagi akselerasi aksi yang akan memungkinkan dunia untuk memenuhi tujuan yang ditetapkan pada perjanjian iklim Paris tahun 2015.  Ini adalah sebuah peluang emas untuk menghasilkan kemajuan dalam upaya untuk melawan pemanasan global, namun hal itu hanya dapat terjadi jika terdapat keterlibatan dari seluruh pemangku kepentingan.
Pada perjanjian iklim Paris, komunitas internasional setuju untuk membatasi kenaikan rata-rata suhu global hingga 2° Celsius – dan idealnya 1.5°C – di atas suhu pada sebelum masa revolusi industri. Untuk itu, negara diberi tugas untuk mengembangkan rencana tindakan perubahan iklim mereka sendiri – yang disebut dengan Kontribusi Nasional yang Telah Ditentukan (Nationally Determined Contributions/NDC).
Namun negara tidak dapat melakukan hal ini sendiri. Setiap orang – termasuk mereka yang duduk di setiap tingkatan pemerintahan, serta dunia usaha, investasi dan masyarakat sipil – harus memberikan kontribusi. Hal ini memerlukan bentuk baru multilateralisme inklusif – yang juga dapat diterapkan untuk mencapai Tujuan Pembangunan Berkelanjutan, dan saling melengkapi dengan komitmen perjanjian Paris.
Hal ini bukan merupakan sesuatu yang mudah untuk dilakukan, namun terdapat banyak alasan untuk merasa optimis. Terdapat sebuah momentum global untuk membangun masa depan yang rendah karbon dan aman secara iklim, yang dicirikan dengan ekonomi dinamis yang ramah lingkungan, masyarakat yang berkembang dan lingkungan yang sehat.
Secara global, energi terbarukan menyumbang 70% penambahan bersih terhadap kapasitas pembangkit listrik pada tahun 2017, menurut Laporan Status Global Energi Terbarukan pada tahun 2018. Selain itu, sebagai bagian dari Under2 Coalition, lebih dari 200 negara bagian, wilayah dan otoritas lokal telah berkomitmen untuk menurunkan emisi gas rumah kaca mereka sebesar 80% di bawah angka di tahun 1990 pada tahun 2050.
Pusat kota juga membuktikan kapasitas mereka untuk melakukan inovasi dan kepemimpinan iklim. New York telah memberikan mandat untuk melakukan retrofitting 14,500 bangunan yang paling mencemari di kota. Shenzhen telah menjadi kota pertama di dunia dengan armada bus yang sepenuhnya menggunakan energi listrik. Curitiba, Brasil, telah memperkenalkan model baru dari produksi makanan di kota. Dan Oslo telah menciptakan anggaran iklim untuk menjadi pedoman pengambilan keputusan finansial.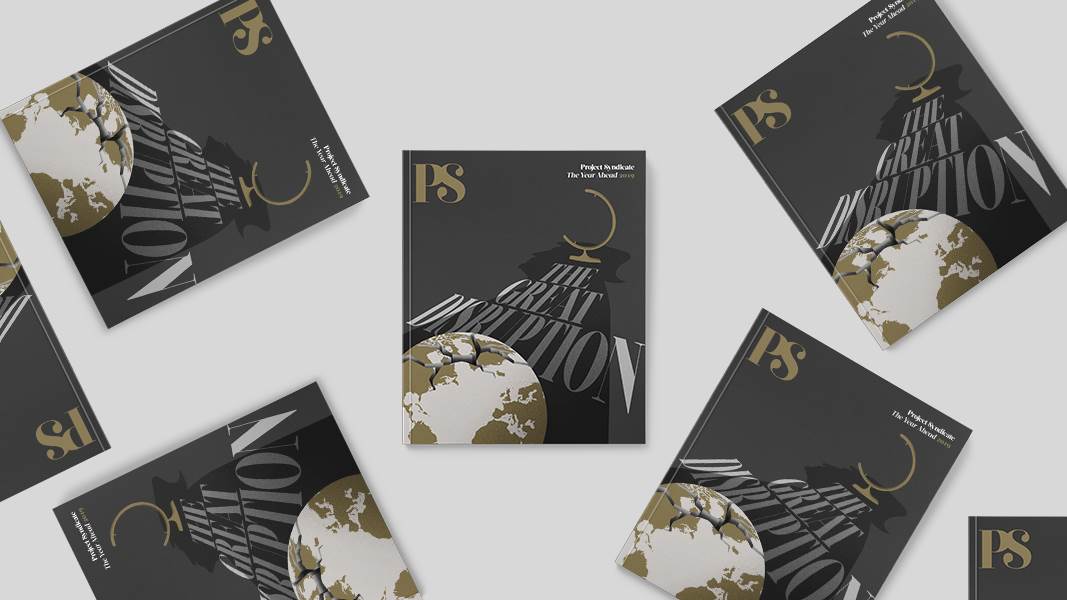 The Year Ahead 2019
Featuring commentaries by Joseph Stiglitz, Sri Mulyani Indrawati, Angus Deaton, Célestin Monga, Jean-Claude Juncker, and other leading thinkers. Now available for pre-order.
Sedangkan di dunia usaha, lebih dari 700 perusahaan dengan total kapitalisasi pasar lebih dari $16 triliun telah membuat komitmen iklim yang luas, menurut We Mean Business Coalition. Dan 289 investor, yang mempunyai total aset sekitar $30 triliun, telah menandatangani Climate 100+, yang merupakan inisiatif lima tahun untuk bekerja sama dengan perusahaan penghasil gas rumah kaca terbesar di dunia untuk meningkatkan tata kelola perubahan iklim, menurunkan emisi, dan memperkuat penyingkapan finansial yang berhubungan dengan perubahan iklim. Sebagai hasilnya, penerbitan obligasi ramah lingkungan global dapat mencapai $300 miliar pada tahun ini.
Namun hal-hal tersebut belum cukup. Para ilmuwan setuju bahwa emisi karbon dioksida global harus mencapai sebuah titik balik pada tahun 2020 jika kita ingin mencapai netralitas karbon (kondisi dimana emisi cukup rendah untuk diserap dengan aman oleh hutan, tanah, dan sistem alami lainnya) pada pertengahan abad. Sejauh ini, hampir 50 negara yang telah atau mungkin telah mencapai puncak emisi mereka, dan mungkin akan lebih banyak lagi negara yang mencapai hal tersebut. Ini adalah sebuah kemajuan, namun belum mencukupi.
Faktanya, gas rumah kaca di atmosfer masih terakumulasi pada tingkat yang sedikit lagi akan melampaui batasan 1.5°C, dimana pada tahap tersebut beberapa dampak perubahan iklim yang paling buruk tidak dapat dimitigasi. Cuaca ekstrem telah lebih sering terjadi, seperti yang terlihat dari suhu udara yang sangat tinggi di seluruh dunia pada tahun ini. Dengan tren yang ada saat ini, rata-rata suhu global dapat naik sebesar 3°C, membahayakan sistem alami penting seperti terumbu karang, hutan hujan, dan wilayah kutub.
Seluruh pemangku kepentingan yang relevan harus memperkuat komitmen perubahan iklim mereka. Untuk memulai proses tersebut, Global Climate Action Summit dan mitra-mitranya telah mengeluarkan beragam tujuan baru, termasuk tujuan bebas limbah di kota-kota, target 500 perusahaan yang mengadopsi target berbasis ilmu pengetahuan, dan inisiatif untuk mempercepat penggunaan kendaraan bebas emisi.
Upaya-upaya tersebut tidak hanya akan melindungi lingkungan; mereka juga akan meningkatkan ekonomi. Sebuah laporan terbaru oleh New Climate Economy menyatakan bahwa dalam sektor transportasi saja, transisi karbon akan menciptakan 23 juta pekerjaan di seluruh dunia setiap tahunnya.
Mungkin yang lebih penting adalah ambisi aksi iklim para pemimpin dari berbagai sektor mungkin akan memberikan inspirasi bagi pemerintah di tingkat nasional untuk meningkatkan kontribusi nasional yang ditentukan sebelum Konferensi Perubahan Iklim PBB pada bulan Desember ini di Polandia, dimana pemerintah akan melakukan finalisasi pedoman pelaksanaan perjanjian Paris.
Mengambil tindakan sendiri mungkin terasa sulit. Namun mengambil tindakan bersama-sama dapat memberikan inspirasi dan memungkinkan seluruh partisipan untuk melakukan lebih banyak hal lagi. Dan jika kita ingin mewariskan planet yang lebih sehat pada generasi mendatang, lebih banyak tindakan adalah hal yang kita perlukan.