Op naar het volgende keerpunt in de klimaatstrijd
,
PARIJS – Komende maand zal de Global Climate Action Summit – een van de grootste internationale bijeenkomsten ooit op het gebied van klimaatverandering – in San Francisco plaatsvinden. De ontmoeting, waarvan het thema 'Take Ambition tot the Next Level' is, heeft tot doel om als startpunt te dienen voor snellere actie die de wereld in staat zal stellen om de doelen te behalen die zijn geformuleerd in het klimaatakkoord van Parijs van 2015. Dit betekent een gouden kans om vooruitgang te boeken in de strijd tegen de opwarming van de aarde, maar deze kan alleen gepakt worden met de betrokkenheid van alle belanghebbenden.
Onder het akkoord van Parijs stemde de internationale gemeenschap erin toe om de stijging van de gemiddelde temperatuur van de planeet te beperken tot 2 graden Celsius – en liever nog 1,5 graad – boven pre-industriële niveaus. Tot dat doel kregen nationale regeringen de taak om hun eigen klimaatactieplannen te bedenken, onder de naam National Determined Contributions (NDC's).
Maar nationale regeringen kunnen het niet alleen. Iedereen – inclusief diegenen die zich op alle niveaus binnen de overheid bewegen, net zo goed als zakenmensen, investeerders, en het maatschappelijk middenveld – moet bijdragen. Dit roept om een nieuwe vorm van inclusief multilateralisme, een dat ook kan worden toegepast om te voldoen aan de Sustainable Development Goals die het verdrag van Parijs complementeren.
Dit is een hele opdracht, maar er is genoeg reden voor optimisme. Er bestaat een ongekend mondiaal momentum om een klimaatbestendige en koolstofvrije toekomst op te bouwen die wordt gekarakteriseerd door een groene economie, een bloeiende maatschappij, en een gezond milieu.
Mondiaal gezien is hernieuwbare energie verantwoordelijk voor 70% van de nettogroei van de capaciteit voor energieopwekking, aldus het Renewables 2018 Global Status Report. Bovendien hebben meer dan 200 staten, regio's, en plaatselijks autoriteiten zich, als onderdeel van de Under2 Coalition, geëngageerd aan het terugdringen van de uitstoot van broeikasgassen met tenminste 80% onder de niveaus uit 1990 tegen 2050.
Ook stedelijke centra bewijzen hun capaciteiten voor klimaatinnovatie en -leiderschap. New York City heeft modernisering van 14500 van de meest vervuilende gebouwen van de stad opgedragen. Shenzhen is de eerste stad ter wereld met een geheel elektrische busvloot. Curitiba in Brazilië heeft en nieuwe manier van stedelijke voedselproductie geïntroduceerd. En Oslo heeft een klimaatbegroting in het leven geroepen om financiële besluitvorming te begeleiden.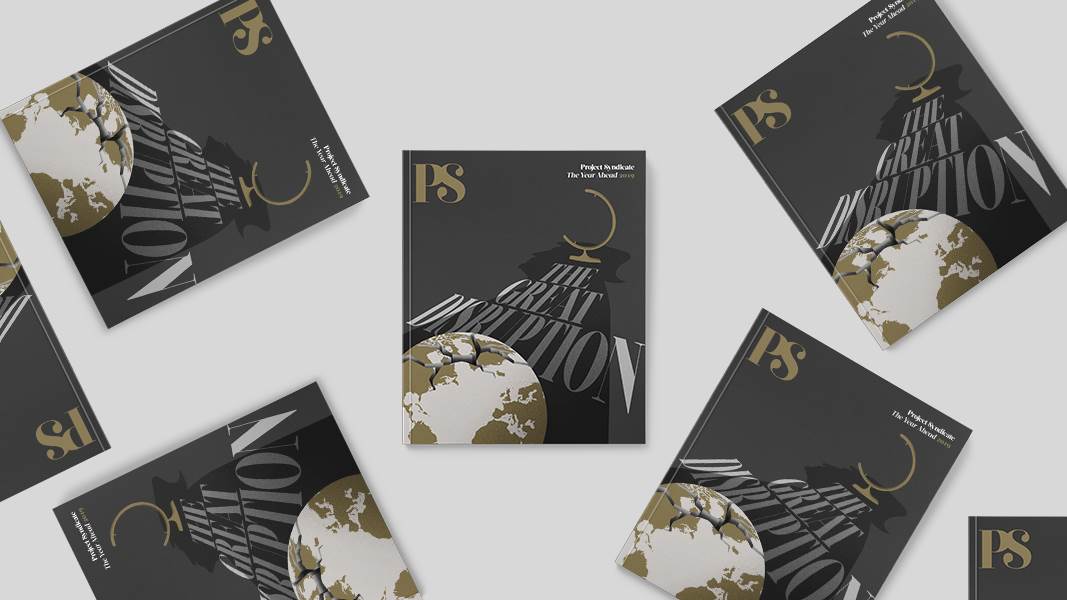 The Year Ahead 2019
Featuring commentaries by Joseph Stiglitz, Sri Mulyani Indrawati, Angus Deaton, Célestin Monga, Jean-Claude Juncker, and other leading thinkers. Now available for pre-order.
Op zakenniveau hebben volgens de We Mean Business Coalition al meer dan 700 bedrijven met een gezamenlijke marktwaarde van meer dan 16 biljoen dollar verreikende toezeggingen qua klimaat gedaan. En 289 investeerders die bijna 30 biljoen dollar in activa beheren hebben zich gecommitteerd aan Climate 100+, een initiatief van vijf jaar lang om contact te maken met de grootste uitstoters van broeikasgassen in de bedrijfswereld om hun beleid qua klimaatverandering te verbeteren, emissies terug te dringen, en om de vrijmaking van klimaatgerelateerde fondsen te vergroten. Als resultaat hiervan zou de wereldwijde uitgave van groene obligaties dit jaar de 300 biljoen dollar kunnen halen.
Toch zijn we nog verre van veilig. Wetenschappers zijn het erover eens dat de mondiale CO₂-uitstoot in 2020 een keerpunt moet bereiken als we midden deze eeuw koolstofneutraliteit willen behalen (met een uitstoot die laag genoeg is om veilig te worden geabsorbeerd door bossen, aarde, en andere natuurlijke systemen). Tot nu toe hebben bijna 50 landen hun uitstootpiek bereikt of bijna bereikt, en wellicht zullen zich daar spoedig andere bij voegen. Dat is vooruitgang, maar niet genoeg.
In feite stapelen broeikasgassen in de atmosfeer zich nog steeds op op een snelheid die ons eerdaags boven de grens van 1,5 graad Celsius zal tillen, waar voorbij een aantal van de ergste effecten van klimaatverandering niet meer verzacht kan worden. Extreem weer is al normaler aan het worden, zoals aangetoond door de wereldwijde recordtemperaturen dit jaar. Naar de huidige trends zou de gemiddelde temperatuur van de planeet met wel drie graden kunnen stijgen, wat cruciale ecologische systemen zoals koraalriffen, regenwouden, en de poolgebieden in gevaar brengt.
Alle relevante belanghebbenden moeten hun engagement aan het klimaat vergroten. Om dat proces in gang te zetten hebben de Global Climate Action Summit en haar partners een brede reeks nieuwe doelen gesteld, waaronder zero-waste doelstellingen in steden, een doel van 500 bedrijven die op wetenschap gebaseerde doelstellingen overnemen, en initiatieven om de invoer van voertuigen met nuluitstoot te versnellen.
Dit soort inspanningen zouden niet alleen het milieu beschermen, maar ook onze economieën aanjagen. Een recent rapport door New Climate Economy geeft aan dat alleen al in het transport een transitie naar koolstofarm wereldwijd jaarlijks 23 miljoen banen zou creëren.
Wat wellicht nog belangrijker is is dat het tonen van een ambitie tot klimaatactie door voorlopers in vele sectoren nationale overheden waarschijnlijk zal inspireren om hun eigen NDC's op te schroeven in de aanloop naar de Klimaatconferentie van de Verenigde Naties in december in Polen, waar regeringen de richtlijnen voor de uitvoering van het akkoord van Parijs zullen vastleggen.
In je eentje in actie komen kan lastig zijn. Samen actie ondernemen kan daarentegen juist inspireren en alle deelnemers aansporen om nog meer te doen. En als we een gezonde planeet willen achterlaten voor toekomstige generaties is meer doen van levensbelang.
Vertaling Melle Trap