Ninguém está seguro até que todos estejam seguros
LAGUNA BEACH – Reconhecendo que "ninguém está seguro até que todos estejam seguros", recentemente o G7 anuncioumedidas adicionais para facilitar globalmente "um acesso mais razoável e equitativo a vacinas, terapias e diagnósticos" para combater o COVID-19. Mas traduzir a intenção declarada em ação eficaz exigirá uma ousada liderança política em casa e apoio aos países em desenvolvimento que vai muito além da ajuda financeira. Acertar não será fácil, mas o esforço é essencial caso os países ricos queiram evitar passar a vida uma fortaleza com a mentalidade à altura.
A atual desigualdade na disponibilidade e implantação das vacinas é gritante. De acordo com o Secretário-Geral das Nações Unidas, António Guterres, apenas dez países respondem por 75% de toda a vacinação COVID-19 até agora. Mais de 130 países não administraram sequer uma única dose.
Diante de tal desigualdade, o G7 concordou em aumentar a ajuda relacionada à pandemia para US$ 7.5 bilhões e incitou os outros, incluindo países do G20 e organizações multilaterais, a aumentar seu apoio aos países em desenvolvimento, seja por meio do mecanismo COVAX ou da Iniciativa do Acelerador de Ferramentas deacesso ao COVID-19.
Essas ações não são apenas a coisa certa a fazer, dados os consideráveis ​​riscos que os países em desenvolvimento enfrentam; elas também são do interesse dos países desenvolvidos. A menos que o resto do mundo seja bem-sucedido no combate ao vírus, novas variantes se multiplicarão e confrontarão as economias avançadas com uma série aparentemente interminável de cenários potenciais de prejuízos e perdas.
O primeiro decorre do risco de "importação" de novas variantes que anulam as vacinas existentes e renovam terríveis ciclos de infecção, hospitalização, morte e bloqueios. Até agora, a batalha contra o COVID-19 tem sido muito difícil por causa do surgimento de novas variantes do vírus, como as cepas Kent (Inglaterra) e sul-africanas. Felizmente, embora essas variantes tenham aumentado a velocidade de transmissão, aparentemente não têm prejudicado a eficácia dos tratamentos e das vacinas.
Minimizar o risco de ainda mais desestabilizadoras variantes é crucial se os países quiserem superar um choque que destruiu vidas e meios de subsistência. A alternativa é adotar uma abordagem semelhante a um bunker nas fronteiras.
Subscribe to Project Syndicate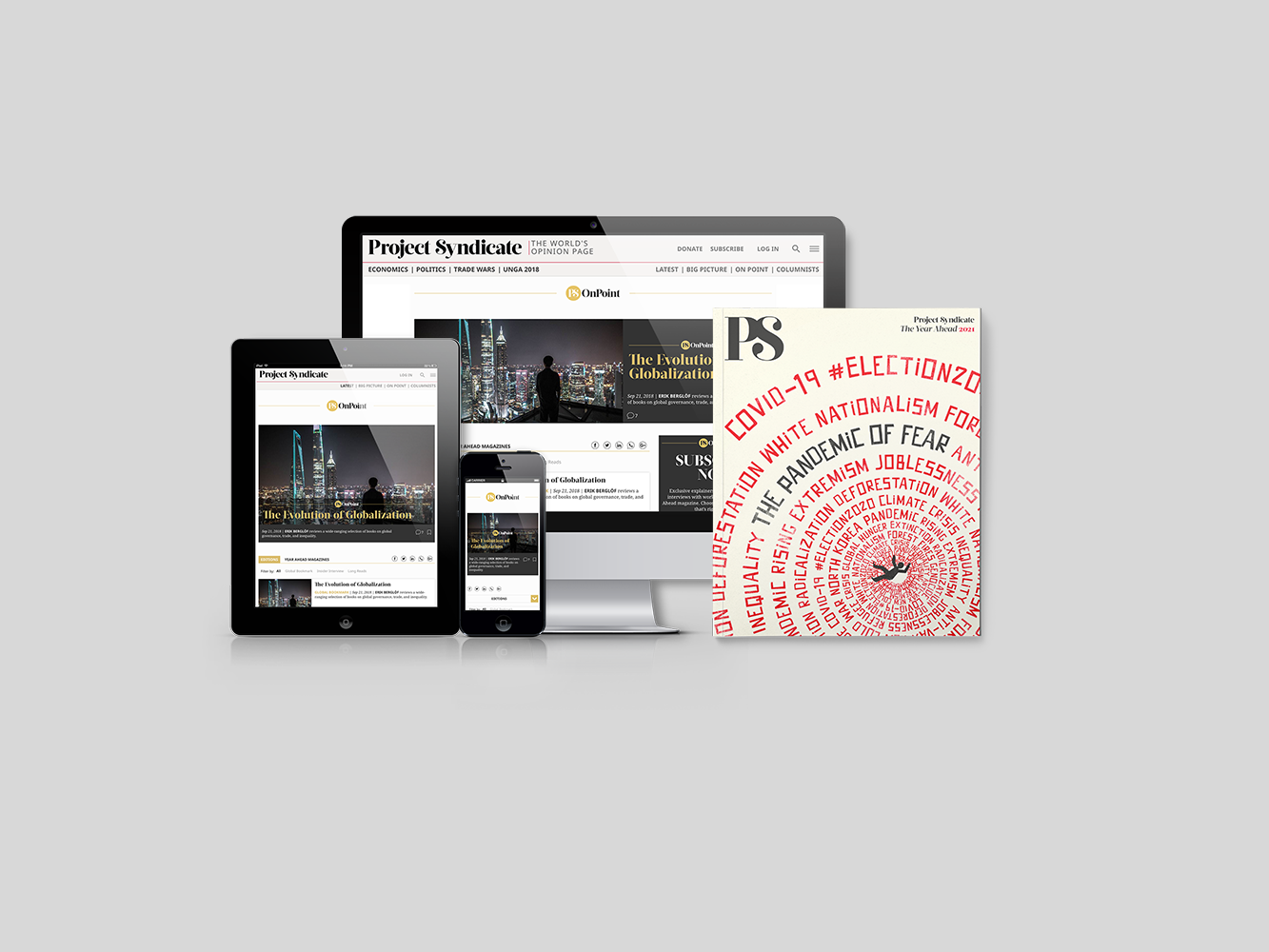 Subscribe to Project Syndicate
Enjoy unlimited access to the ideas and opinions of the world's leading thinkers, including weekly long reads, book reviews, and interviews; The Year Ahead annual print magazine; the complete PS archive; and more – All for less than $9 a month.
Esta não é mais uma corrida de dois cavalos. Estamos todos torcendo para que a imunização elimine não apenas o vírus original, como também as novas variantes. Se isso não ocorrer, muitos países – e particularmente aqueles que fizeram consideráveis progressos ​​na redução de infecções e na administração de vacinas – enfrentarão repetidamente uma difícil escolha: risco de interrupção por uma nova variante do exterior ou a drástica redução do fluxo de entrada e saída de cidadãos, residentes e visitantes. E nenhuma dessas opções seria facilmente sustentável.
Existem outras maneiras pelas quais ajudar os outros em sua batalha contra o COVID-19 é uma prioridade nacional, especialmente para os países do Ocidente e seus aliados. A China já aumentou sua influência e posição no mundo em desenvolvimento, tanto diretamente, por meio da "diplomacia da máscara" (fornecendo máscaras faciais gratuitas para reduzir a transmissão do vírus), quanto indiretamente, mostrando que seu modelo de governança é mais eficaz do que o dos países ocidentais em superação de adversidades imprevistas.
Agora, a China está ocupada fornecendo vacinas, assim como a Rússia. A Plataforma de Suprimentos Médicos da África, por exemplo, anunciou recentemente que a União Africana recebeu 300 milhões de doses da vacina russa Sputnik V, juntamente com financiamento para os países que dele necessitam.
Uma eficaz abordagem do G7 para tornar a vacinação mais acessível aos países em desenvolvimento ajudaria a contrariar a visão de ter abandonado o cenário global. Também é consistente com o objetivo da administração Biden de reengajamento global.
A eficácia do G7 nesse domínio envolverá mais do que cumprir integralmente seu mais recente conjunto de promessas importantes. O tempo é essencial, seja para disponibilizar a ajuda financeira aos países em desenvolvimento ou doar a eles as doses excedentes previstas e já garantidas dos países desenvolvidos.
O G7 também deve ir além dessa ajuda em pelo menos duas maneiras. Em primeiro lugar, quando necessário e quando solicitado, os países membros devem fornecer assistência técnica e apoio logístico para superar micro falhas que interrompem as cadeias de abastecimento locais (uma "falha" que prejudicou os esforços anteriores de vacinação, como contra a malária, por muito tempo, e agora pode ser superada mais facilmente). Em segundo lugar, o G7 deve pressionar os fabricantes de vacinas a compartilhar seu conhecimento com os produtores locais e facilitar a capacidade legal e operacional para que eles o façam.
O caminho à frente é difícil. Haverá oposição em muitos níveis, incluindo daqueles que desejam gastar dinheiro e esforços apenas em casa e aqueles que procuram proteger as atuais oportunidades de lucro das vacinas contra o COVID-19 e futuras oportunidades de lucro das descobertas científicas que as vacinas incorporam. Mas, por mais difícil que tudo isso, a alternativa é ainda mais difícil: conviver com vírus, morar em bunkers pelo país ou as duas coisas.
Tradução de Anna Maria Dalle Luche, Brazil