Personne n'est à l'abri tant que le monde entier ne l'est pas
LAGUNA BEACH – Reconnaissant que « personne n'est en sécurité tant que le monde entier ne le sera pas », le G7 a récemment annoncé des mesures supplémentaires pour faciliter à l'échelle mondiale un « accès plus abordable et équitable aux vaccins, aux thérapies et aux diagnostics » pour lutter contre la COVID-19. Mais, pour traduire l'intention déclarée en actions efficaces, il faudra à la fois un leadership politique audacieux dans les pays riches et un soutien aux pays en développement allant bien au-delà de l'aide financière. Bien faire les choses ne sera pas facile, mais l'effort est essentiel si les pays riches souhaitent éviter de vivre dans une forteresse avec une mentalité correspondante.
L'inégalité actuelle dans la disponibilité et le déploiement des vaccins est flagrante. Selon le secrétaire général des Nations Unies, António Guterres, seuls dix pays concentrent 75% de toutes les vaccinations contre la COVID-19 à ce jour. Plus de 130 pays n'ont pas administré une seule dose.
Face à une telle inégalité, le G7 a accepté d'augmenter l'aide liée à la pandémie à 7,5 milliards de dollars et a exhorté les autres, y compris les pays du G20 et les organisations multilatérales, à renforcer leur soutien aux pays en développement, que ce soit par le biais de la facilité COVAX ou du Dispositif pour accélérer l'accès aux outils de lutte contre la COVID-19.
Ces actions ne sont pas simplement la bonne chose à faire, étant donné les risques considérables auxquels sont confrontés les pays en développement ; elles sont également dans l'intérêt des pays développés. À moins que le reste du monde ne réussisse à combattre le virus, de nouveaux variants se multiplieront et confronteront les économies avancées à une série apparemment interminable de scénarios perdants-perdants potentiels.
Le premier découle du risque « d'importer » de nouveaux variants qui pourraient résister aux vaccins existants et renouveler de terribles cycles d'infection, hospitalisation, décès et confinements. D'ores et déjà, la bataille contre la COVID-19 a été rendue plus difficile par l'émergence de nouveaux variants de virus, comme les souches du Kent (Angleterre) et sud-africaines. Heureusement, bien que ces variants aient augmenté la vitesse de transmission, elles ne semblent pas avoir fait dérailler l'efficacité des traitements et des vaccins.
Il est crucial de réduire au minimum le risque de variants encore plus déstabilisants si nous voulons tourner la page d'un choc qui a détruit des vies et des moyens de subsistance. L'alternative est de bunkériser les frontières nationales.
Subscribe to Project Syndicate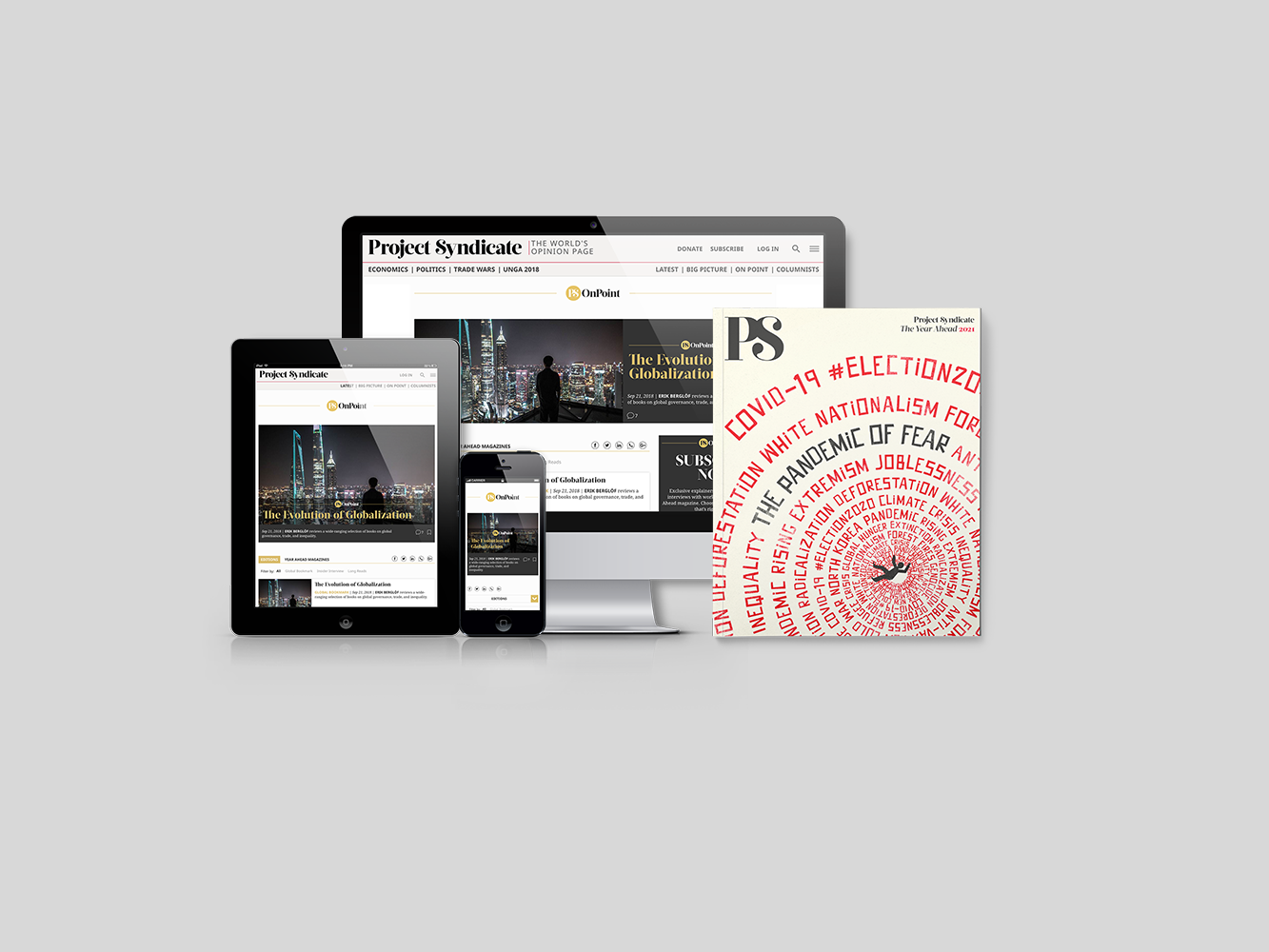 Subscribe to Project Syndicate
Enjoy unlimited access to the ideas and opinions of the world's leading thinkers, including weekly long reads, book reviews, and interviews; The Year Ahead annual print magazine; the complete PS archive; and more – All for less than $9 a month.
Il ne s'agit plus d'une course entre deux concurrents. Aujourd'hui, nous espérons tous que la vaccination puisse prendre de vitesse non seulement le virus d'origine, mais aussi les nouveaux variants. Si cela ne se produit pas, de nombreux pays – et en particulier ceux qui ont fait des progrès considérables dans la réduction des infections et l'administration des vaccins – seront confrontés à plusieurs reprises à un choix difficile : soit prendre le risque d'être perturbé par un nouveau variant en provenance de l'étranger, soit réduire considérablement les flux entrants et sortants de citoyens, résidents et visiteurs. Or, aucune de ces deux options ne serait facilement viable à moyen terme.
Il existe d'autres raisons pour lesquelles aider les autres pays dans leur bataille contre la COVID-19 devrait être une priorité nationale, en particulier pour les pays occidentaux et leurs alliés. Déjà, la Chine a renforcé son influence et sa position dans les pays en développement, à la fois directement, grâce à la « diplomatie des masques » (fournissant des masques gratuits pour réduire la transmission du virus), et indirectement, en montrant que son modèle de gouvernance est plus efficace que celui des pays occidentaux pour surmonter l'adversité imprévue.
Aujourd'hui, la Chine est en train de proposer des vaccins, tout comme la Russie. Par exemple, la Plateforme africaine des fournitures médicales a récemment annoncé que l'Union africaine s'était vu offrir 300 millions de doses du vaccin russe Spoutnik V, ainsi que des fonds pour les pays qui en avaient besoin.
Une approche efficace du G7 pour rendre la vaccination plus accessible aux pays en développement contribuerait à contrer l'idée selon laquelle il a abandonné la scène mondiale. Elle serait également cohérente avec l'objectif de réengagement global de l'administration Biden.
L'efficacité du G7 dans ce domaine impliquera davantage que de tenir pleinement sa dernière série de promesses importantes. Le temps presse, qu'il s'agisse de mettre l'aide financière à la disposition des pays en développement ou de leur donner les excédents de doses prévus et déjà garantis des pays développés.
Le G7 doit également aller au-delà de cette aide dans au moins deux domaines. Premièrement, lorsque cela est nécessaire et sur demande, les pays membres doivent fournir une assistance technique et un soutien logistique pour surmonter les micro-défaillances qui perturbent les chaînes d'approvisionnement locales (une « imperfection » qui a sapé les efforts de vaccination précédents, comme contre le paludisme, depuis trop longtemps et qui peut être surmontée plus facilement aujourd'hui). Deuxièmement, le G7 devrait inciter les fabricants de vaccins à partager leurs connaissances avec les producteurs locaux et faciliter leur capacité juridique et opérationnelle à le faire.
Le chemin à parcourir est difficile. Il y aura des oppositions à de nombreux niveaux, y compris de la part de ceux qui souhaitent dépenser de l'argent et faire des efforts uniquement dans leur pays, et de la part de ceux qui cherchent à protéger les opportunités de profit actuelles liées aux vaccins COVID-19 et les opportunités de bénéfices futures liées aux percées scientifiques que les vaccins incorporent. Cependant, malgré toutes les complications, l'alternative est encore plus difficile : vivre avec des perturbations virales, vivre dans des bunkers nationaux, ou les deux.
Traduit de l'anglais par Timothée Demont