O próximo ato dos bancos centrais
LONDRES – Quando o diretor do Federal Reserve americano, Jay Powell, fez seu principaldiscurso à conferência dos dirigentes de bancos centrais de Jackson Hole, no mês passado, apresentando os resultados de uma revisão de um ano da abordagem de trabalho de política monetária do Fed, tinha estrelas nos olhos. Não do tipo que brilhava, mas sim o da marcação que resume as visões do Fed sobre taxas de juros e desemprego.
Estrela-R é a taxa de juro real de equilíbrio, e Estrela-U é o índice natural de desemprego. As duas têm lembrado estrelas cadentes nos últimos anos e, ao contrário da velhacanção, o Fed tem tido problemas para capturá-las. Desde 2012, última vez que o Fed reformulou seus objetivos de política econômica, os integrantes do Comitê Federal de Mercado Aberto acreditam que, na média, a Estrela-R vem caindo de 4,25% para 2,5%, enquanto a mediana estimada da Estrela-U está caindo de 5,5% para 4,1%.
Estas quedas foram associadas ao que o próprio Powell chamou de "objetivo persistentemente não atingido de inflação a partir de nossa meta de 2% no longo prazo". Estão descobrindo que expectativas de inflação mais baixa e taxas de juros menores têm significado que o Fed se viu no limite inferior eficaz para taxas de juros de longos períodos, sugerindo menos flexibilidade para incentivar a demanda quando necessário. Uma consequência é que a inflação anual nos Estados Unidos têm apresentado uma média de apenas 1,75% ao longo da última década, e este objetivo tem estado fora da meta 63% do tempo.
A consequência é o que a antecessora de Powell, Janet Yellen, chama de "mudança bastante sutil" na política econômica, mas que poderia ter efeito crítico com o tempo. Powell inventou uma nova sigla – FAIT: palavra francesa geralmente acompanhada de "accompli", que significa missão cumprida. A sigla, porém, quer dizer Flexible Average (2%) Inflation Target (em tradução livre do inglês, Meta de Inflação Flexível Média 2%), o que irá levar algum tempo para se concretizar.
A ideia é que, se a inflação obtida cair para menos de 2%, o Fed deveria estar pronto para permitir que ela fique acima deste percentual, para recuperar terreno perdido. E, ao avaliar o desemprego, os legisladores deveriam interpretar os números de postos de trabalho como "lacunas", em vez de "desvios", em relação ao seu nível máximo. Esta é uma distinção sutil, mas significa que o Fed talvez permita que o emprego suba acima de seu nível máximo por um tempo, desde que a inflação não acelere. No passado, o Fed teria aumentado os juros de modo preventivo.
Como um sinal de política monetária acomodativa que irá vigorar por algum tempo, o discurso de Powell tem recebido uma recepção em geral positiva. Pode-se perdoar os banqueiros por serem menos entusiasmados, já que taxas de juros menores por ainda mais tempo não são boas para os lucros. Porém, uma consequência pode ser uma curva de rendimentos mais acentuada quando as expectativas de inflação subirem. Além disso, os bancos poderiam se confortar em saber que não houve menção a juros negativos, que não estão na pauta, ao menos nos EUA.
Subscribe to Project Syndicate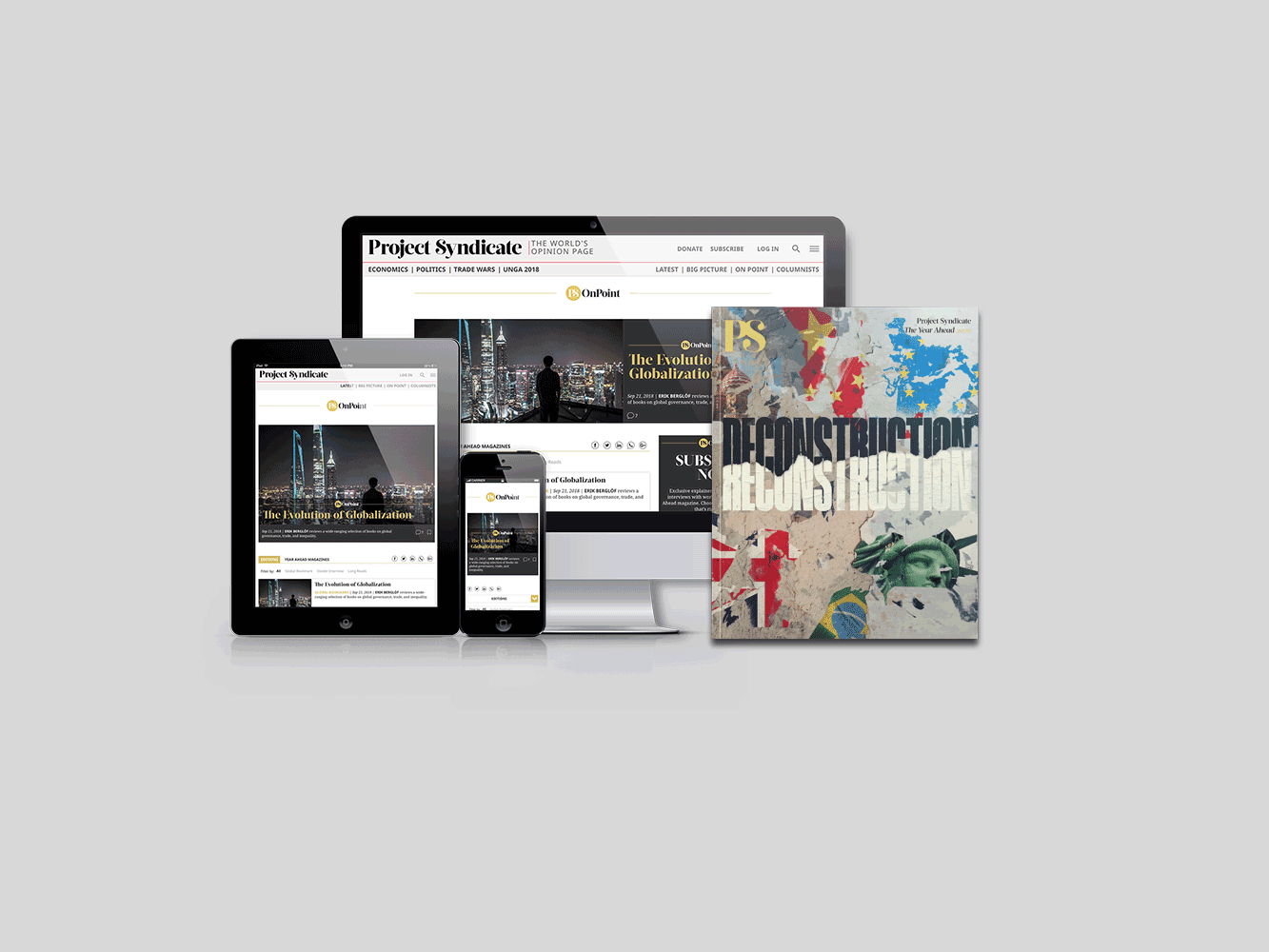 Subscribe to Project Syndicate
Enjoy unlimited access to the ideas and opinions of the world's leading thinkers, including weekly long reads, book reviews, and interviews; The Year Ahead annual print magazine; the complete PS archive; and more – All for less than $9 a month.
Mas as incertezas permanecem. Como o Fed irá medir a Estrela-U no futuro? Ao longo de qual período ele determinará um déficit inflacionário? Se o nível de preços hoje está muito além dos 3% abaixo de onde estaria se a meta fosse atingida, será que 5% de inflação em um ano ou dois seria aceitável? Só iremos descobrir as respostas com o tempo.
E que influência esta mudança na política econômica terá nos bancos centrais de toda parte?
O Banco Central Europeu ainda está no meio de sua própria revisão de política econômica, iniciada em janeiro por sua nova presidente, ChristineLagarde. O BCE tem ainda mais motivos que o Fed para olhar para o próprio umbigo: a inflação anual vem caindo ainda mais abaixo da meta de 2%. A última vez que a inflação ficou abaixo de 2% foi em 2012, e ela tem estado cronicamente baixa desde então. Ou seja, o BCE devia seguir o Fed?
Um problema é que o BCE não tem dupla função como o Fed. Ao banco europeu é imposto apoiar outras políticas econômicas da União Europeia, mas isso está claramente subordinado à manutenção da estabilidade de preços. Além disso, o BCE tem de se preocupar com a Corte Constitucional Federal Alemã. Os juízes alemães não gostam de flexibilização quantitativa, e permanecemapostos para continuar essa briga.
Uma revisão fundamental envolveria governos, e potencialmente uma mudança de pacto, o que é território perigoso para o BCE. Que outros objetivos os governos populistas poderiam defender? Também é questionável se pode-se atribuir a inércia econômica da eurozona mais ao estímulo fiscal fraco do que aos erros de política econômica do BCE, que vão sofrer pressão para levar em consideração a abordagem de acompanhamento do Fed. Só que isso implicaria em um salto grande nos preços, caso os legisladores queiram de fato recuperar todo o terreno perdido desde 2010. Eu espero no máximo uma mudança modesta.
E o Banco da Inglaterra? Lá, o argumento pró-mudança é menos poderoso, uma vez que a inflação média tem sido mais ou menos no alvo, auxiliada por uma libra esterlina em queda. Além disso, uma revisão das atribuições é na realidade uma tarefa do governo, e não do BDI, já que é o governo quem determina a meta de inflação.
Há roncos de descontentamento, contudo. GordonBrown, que elaborou a meta inicial em 1997, recentemente argumentou que o Banco também devia tentar buscar o emprego pleno. Além dele, outras pessoas próximas ao gabinete do primeiro-ministro, Boris Johnson, querem tomar as rédeas do BDI, trazendo as decisões do banco para mais perto do governo, talvez dando a ele uma meta nominal do PIB, o que combina inflação e crescimento real, além de forçar uma "coordenação" com o Tesouro.
Ou seja, a "mudança sutil" de Powell pode não ser o fim da história. Os bancos centrais pareciam ter chegado a um momento de "fim da história" em meados dos anos 90, quando as metas de inflação se espalharam pelo mundo após o sucesso da medida na Nova Zelândia. Uma geração depois, a história recomeçou, com consequências imprevisíveis.
Tradução de Fabrício Calado Moreira