Volnotržní argument proti daňovému soupeření
LONDÝN – Globální dostihy ve snižování sazeb firemních daní se v roce 2018 zrychlily. Podle nejnovějšího ročního hodnocení daňových politik napříč vyspělými ekonomikami, které vydala OECD, průměrná míra zdanění firemních zisků klesla z 32,5 % v roce 2000 na dnešních necelých 24 %.
Trend je to pochopitelný. Jelikož investice soukromého sektoru zůstávají tvrdohlavě slabé, vlády se zoufale snaží udržet kus koláče, který mají. Je lepší danit firmy mírně a udržet je ve své jurisdikci, než vzdát se těchto příjmů úplně.
Vždyť vycházejí-li ostatní okolnosti nastejno, firmu zvažující výstavbu nové továrny či jiného zařízení budou přitahovat země s výhodnějším daňovým režimem. Podobně firmy zatížené vyšší daňovou sazbu v jedné zemi se mohou rozhodnout přesunout své provozy jinam. Anebo namísto stěhování personálu a narušování dodavatelských řetězců mohou najít způsob, jak v jurisdikci s nižším zdaněním evidovat zisky – obvykle tím, že tam přesunou některé funkce ústředí firmy.
Podle řady ekonomických liberálů a tradičních konzervativců je taková "daňová konkurence" dobrá věc, protože se má za to, že nižší daně uvolní tržní síly, čímž dají do pohybu novátorství a růst. Navíc se zastánci tohoto názoru domnívají, že by vlády vlastně vůbec neměly podnikání daňově zatěžovat. Jelikož daň z firemních zisků snižuje množství peněz, které má podnik na investice či zvýšení mezd, považují ji za odvod na úkor zaměstnanců podniku, nikoli jeho vlastníků.
Daňové soupeření by však mělo ekonomické liberály znepokojovat. Nejenže posiluje monopolistické trendy a narušuje spravedlivou a transparentní soutěž mezi firmami, ale zároveň zbavuje vlády části peněz potřebných k zachovávání veřejných statků – školství, zdravotnictví, infrastruktury, právního řádu –, na něž firmy spoléhají. Současně existuje málo důkazů, že by daňové zatížení firem dopadalo spíš na zaměstnance než na kapitál. Nestranický Rozpočtový úřad Kongresu USA a Institut pro zdanění a hospodářskou politiku, kromě jiných, jasně prokázaly, že přes 80 % dopadů zdanění firem nesou akcionáři, nikoli zaměstnanci.
Přesto tržní liberálové tvrdí, že zdanění firem "pokřivuje" chování a brzdí tvorbu bohatství. To je ovšem přinejlepším zjednodušující. V prvé řadě se daňová konkurence mezi jurisdikcemi zcela liší od soutěžení firem na trhu. Když se vlády snaží přilákat investice dotacemi, daňovými prázdninami, zvláštními výjimkami a zrychlenými harmonogramy odpisů, vytvářejí deformace, které podrývají komparativní výhody. Firmy se zaměří spíš na přetahovanou o nejlepší finanční pobídky než na investice v oblastech s nejvyššími potenciálními nárůsty produktivity a v důsledku toho utrpí hospodářská dynamika.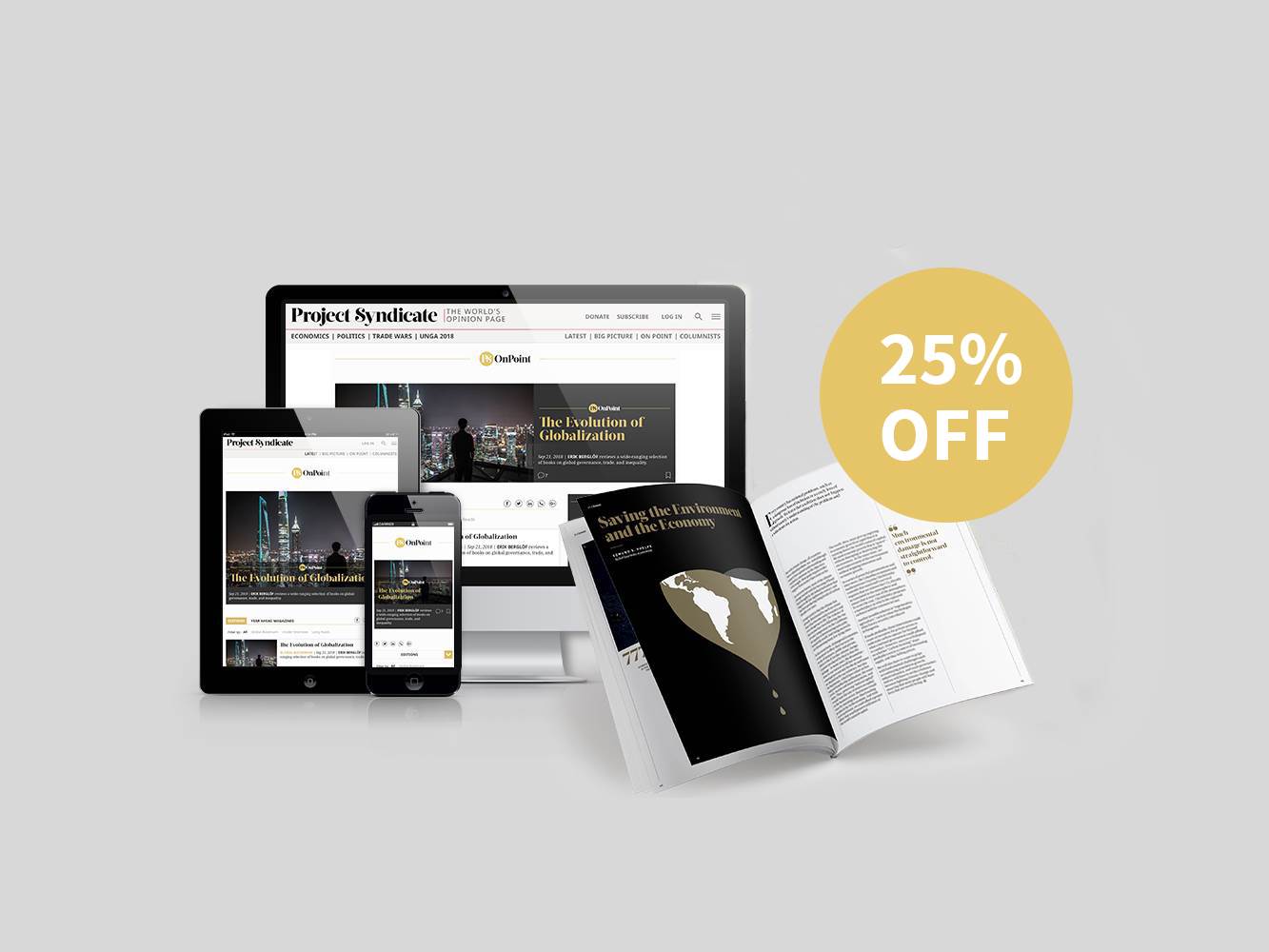 Subscribe now
For a limited time only, get unlimited access to On Point, The Big Picture, and the PS Archive, plus our annual magazine and a tote bag, for just $75.
Daňová soutěž navíc vyvolává tržní koncentraci a monopolizaci, protože ohýbá pravidla ve prospěch zavedených nadnárodních korporací a proti menším potenciálním konkurentům. Větší firmy mají prostředky, aby využily daňových rájů k převádění zisku a snižování základu, kdežto malé a střední firmy zpravidla ne. Není divu, že nadnárodním společnostem se v posledních letech daří svou daňovou zátěž snižovat mnohem rychlejším tempem než menším firmám.
Daňové soupeření pobízí k černé jízdě na úkor veřejných statků a zároveň nahlodává schopnost vlád takové statky zajišťovat. Firmy, stejně jako jednotlivci, nejsou výhradním strůjcem svého úspěchu. Bez dostupnosti zdravé a vzdělané pracovní síly, veřejné infrastruktury a právních soustav, které vynucují smlouvy, patenty a duševní vlastnictví, by nebyly nic.
Vládní výdaje za veřejné statky jsou dokonce zřejmě ekonomicky efektivnější než nižší daně. Korporace už sedí na značných peněžních přebytcích; jenže než aby investovaly do zaměstnanců, zařízení nebo výzkumu a vývoje, raději vykupují své vlastní akcie. Ve Spojených státech se tato praxe od zavedení škrtů v daních právnických osob v prosinci 2017 zrychlila.
Konečně firemní zisky občas pramení z dobývání renty a jiných bezcenných aktivit, které by se rozhodně měly danit. Je důvodné pochybovat, že značný rozsah obchodních činností – hazard, prodej a propagace alkoholu, finanční spekulace a tak dále – vůbec vytváří čisté ekonomické přínosy. Mnohé společnosti mají v nejlepším případě zisk z "distribučních" aktivit, které dolují stávající bohatství z ekonomiky. Ovšem i ty, které nabídkou nových či vylepšených výrobků a služeb vytvářejí skutečnou hodnotu, stále prospívají jen určité podmnožině společnosti. V každém případě by tyto firmy měly mít daňové povinnosti, aby platily za veřejné statky.
Nakonec budou vlády nuceny součásti svých daňových systémů harmonizovat, budou-li někdy chtít tyto ekonomicky ničivé tendence překonat. Cestu k širšímu mezinárodnímu daňovému režimu by mohla otevřít dohoda mezi Evropskou unií a USA. Jenže transatlantické vztahy jsou na nejnižším bodě za desítky let, a tak vyhlídky, že se tak stane v brzké době, jsou vzdálené. Prozatím bude daňové soupeření dál narušovat tržní soutěž a současně obírat vlády o peníze nezbytné k investicím do veřejných statků potřebných k zajištění dlouhodobé ziskovosti firem.
Z angličtiny přeložil David Daduč