Wer kann die EZB beeinflussen?
ZÜRICH – Drei Monate, nachdem die europäischen Regierungen Christine Lagarde als Nachfolgerin von Mario Draghi als Präsident der Europäischen Zentralbank auswählten, müssen sie nun weitere wichtige Entscheidungen über die Zusammensetzung des EZB-Direktoriums fällen. Nach dem unerwarteten Rücktritt des deutschen Direktoriumsmitglieds Sabine Lautenschlägers im vergangenen Monat und angesichts der Tatsache, dass die achtjährige Amtszeit von Lautenschlägers französischer Kollegin Benoît Cœuré im Dezember abläuft, sind nun zwei offene Stellen zu besetzen.
Diese Positionen sind wichtig. Die sechs Mitglieder des Direktoriums bilden zusammen mit den 19 nationalen Notenbankchefs der Eurozone den EZB-Rat, der die Geldpolitik der Notenbank festlegt. Weil die Direktoriumsmitglieder alle in Frankreich arbeiten, stehen sie im engen Kontakt zueinander und geben bei Vorschlägen über die Richtung, die der Rat einschlagen sollte, und die Entscheidungen, die er treffen sollte, den Weg vor.
Die Regierungen der Eurozone haben eine informelle Absprache getroffen, dass Deutschland, Frankreich, Italien und Spanien, auf die zusammen drei Viertel der Wirtschaft der Eurozone entfallen, immer mit einem nationalen Vertreter ihrer Wahl im Direktorium vertreten sind. Dies bedeutet, dass die offenen Stellen vermutlich mit einem Deutschen und einem Italiener besetzt werden dürften (weil Lagarde, wie Cœuré, Französin ist, während der ausscheidende Draghi Italiener ist).
Dies erscheint wie ein vernünftiger Weg, um die anhaltende politische Legitimität der EZB zu gewährleisten. Unglücklicherweise kann es keine Garantie geben, dass die großen Länder immer die besten Kandidaten vorzuschlagen haben. Tatsächlich stammten zwei der glaubwürdigsten Bewerber für die Nachfolge Draghis, die Finnen Erkki Liikanen und Olli Rehn, aus einem kleinen Land. Dasselbe gilt für den ersten EZB-Präsidenten, den Niederländer Wim Duisenberg.
Wenn sie Ernennungen für die EZB in Betracht ziehen, denken die Regierungen naturgemäß an Kandidaten, die die "nationale Sicht" (falls es so etwas tatsächlich gibt) besonders kraftvoll vertreten. Die Bundesregierung wird daher vermutlich einen Befürworter einer harten Währung vorziehen, der der Ansicht ist, dass die Notenbankpolitik viel zu expansiv ist und die Zinsen für Sparer, Pensionskassen und Versicherungsgesellschaften gleichermaßen viel zu niedrig sind. Die italienische Regierung ihrerseits könnte einen Kandidaten vorschlagen, der glaubt, dass die EZB ein umfassendes APR-Programm verfolgen, ihren wichtigen Einlagenzins weiter senken und nicht zu viel Druck auf die Banken ausüben sollte, ihre Bestände an notleidenden Krediten in Ordnung zu bringen.
Doch dürften derartige Kandidaten – wie das Beispiel von Bundesbankpräsident Jens Weidmann zeigt – im EZB-Rat nicht sehr einflussreich sein. Weidmann weist unzweifelhaft alle erforderlichen Fähigkeiten auf, um ein erfolgreicher EZB-Präsident zu sein: Er verfügt über ein beeindruckendes Verständnis der Geldtheorie, eine Menge politischer Erfahrung und ist ein gut verständlicher und fesselnder Redner.
Subscribe now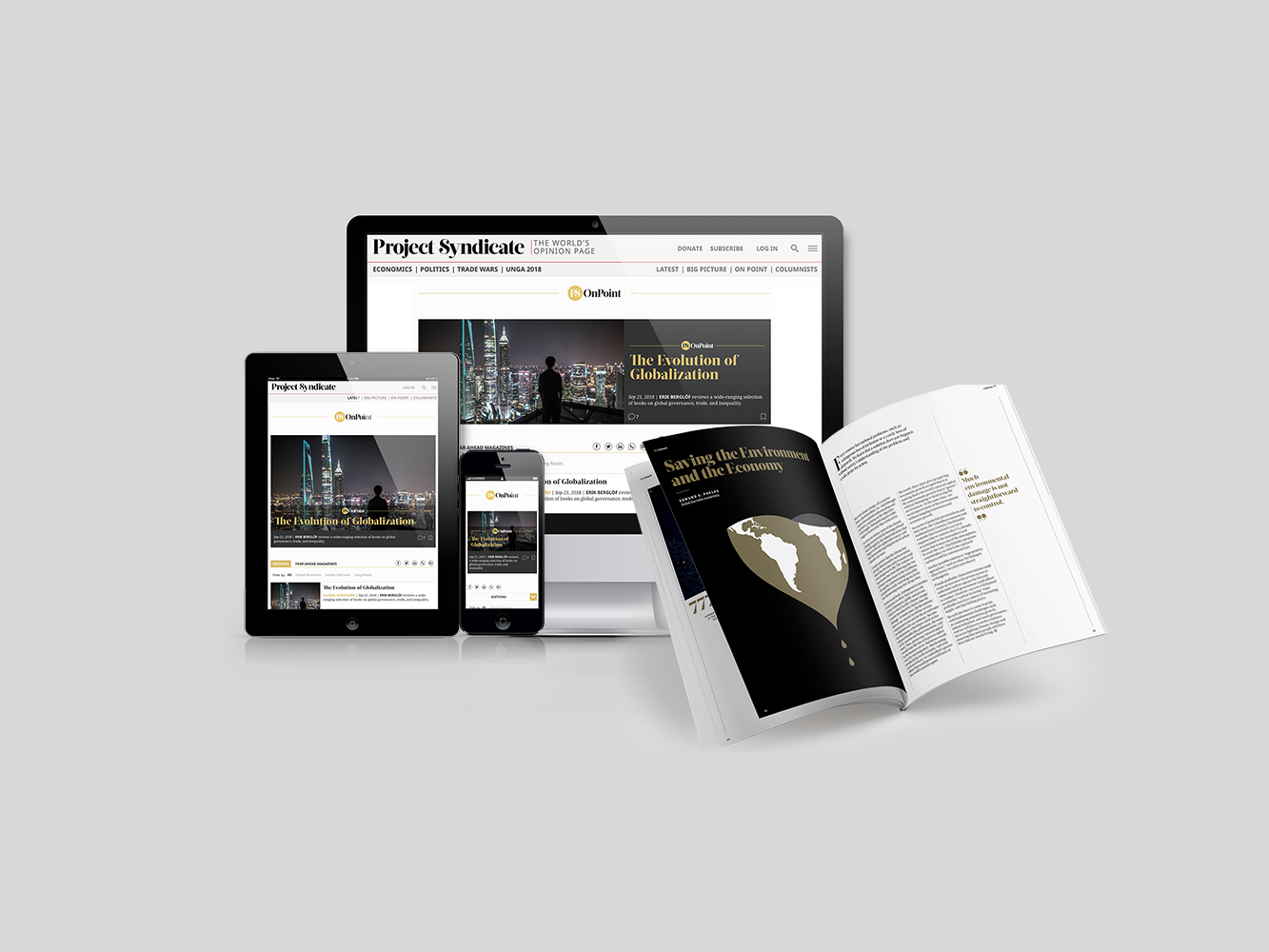 Subscribe now
Subscribe today and get unlimited access to OnPoint, the Big Picture, the PS archive of more than 14,000 commentaries, and our annual magazine, for less than $2 a week.
Leider scheint er die deutsche Sicht (oder vielleicht präziser, die Sicht vieler deutscher Kommentatoren) zu energisch vertreten zu haben. Auch wenn Weidmanns unflexible Haltung sein Profil in Deutschland als verlässliche Stütze geldpolitischer Rechtschaffenheit womöglich gestärkt hat, kam sie zu bei vielen anderen Ratsmitgliedern und Regierungen der Eurozone gar nicht gut an. Seine Kandidatur um die Nachfolge Draghi erhielt daher keine breite Unterstützung.
Aus demselben Grund hatte Weidmann bisher wenig Einfluss auf die EZB-Politik, die faktisch dadurch bestimmt wird, wo der Rat bei den jeweiligen Problemen sein Schwerezentrum hat. Ratsmitglieder, die zu weit außerhalb dieses Zentrums stehen, werden, selbst wenn sie im Einklang mit ihrer nationalen Stimmung stehen, wenig beachtet und verlieren an Einfluss.
Vielleicht ist die Erfahrung des früheren US-Senators Barry Goldwater in dieser Hinsicht aufschlussreich. Goldwater vertrat zu vielen Themen kompromisslos konservative Ansichten, und erklärte bekanntermaßen, als er 1964 zum offiziellen Republikanischen Präsidentschaftskandidaten gekürt wurde: "Extremismus bei der Verteidigung der Freiheit ist keine Untugend" und "Mäßigung im Streben nach Gerechtigkeit ist keine Tugend". Auch wenn dies ein guter Spruch war, und obwohl seine Kandidatur die Bühne für die Nominierung Ronald Reagans eine Generation später bereitete, erlitt Goldwater gegen Präsident Lyndon Johnson eine krachende Niederlage.
Statt einen Direktoriumskandidaten vorzuschlagen, der kraftvoll die nationalen Sichtweisen vertritt, sollten die deutsche und die italienische Regierung stattdessen Bewerber in Betracht ziehen, die die EZB-Politik mit hoher Wahrscheinlichkeit beeinflussen können. Dies erfordert Kandidaten ohne vorhersehbare rigide Meinungen zu den Themen, mit denen sich das Direktorium in naher Zukunft auseinandersetzen muss, wie etwa der Frage, ob die EZB ihre Anleihenkäufe fortsetzen und/oder die Zinsen weiter senken sollte.
Die Mitglieder des EZB-Direktoriums sollten jede politische Frage in aufgeschlossener Weise im Einzelfall prüfen und willens und imstande sein, im EZB-Rat politische Entscheidungen mit herbeizuführen, die breite Unterstützung genießen. Diese Eigenschaften waren in vieler Hinsicht genau das, was dem französischen Staatspräsidenten Emmanuel Macron vorschwebte, als er Lagarde als Nachfolgerin Draghis vorschlug.
Aus dem Englischen von Jan Doolan