Qui peut influencer la BCE ?
ZURICH – Trois mois après avoir désigné Christine Lagarde pour succéder à Mario Draghi à la présidence de la Banque centrale européenne, les gouvernements de la zone euro ont aujourd'hui plusieurs autres décisions personnelles importantes à prendre concernant le Comité exécutif de la BCE. Après la démission surprise de la membre allemande du comité Sabine Lautenschläger le mois dernier, le mandat de huit ans de son collègue Benoît Cœuré prenant par ailleurs fin en décembre, deux postes sont à pourvoir.
Et il s'agit de postes importants. Les six membres du Comité exécutif, aux côtés des gouverneurs des 19 banques centrales nationales de la zone euro, forment en effet le Conseil des gouverneurs qui fixe la politique monétaire de la BCE. Les membres du comité travaillant tous à Francfort, ils opèrent en contact étroit les uns avec les autres, et sont à l'initiative des propositions d'orientations et de décisions que le conseil est susceptible de prendre.
Les gouvernements de la zone euro ont pour accord informel que l'Allemagne, la France, l'Italie et l'Espagne (qui composent ensemble trois quarts de l'économie de la zone euro) puissent systématiquement voir un représentant de leur pays siéger au comité. Cela signifie que les postes disponibles seront probablement confiés à un Allemand et à un Italien (Lagarde et Cœuré étant Français, et le sortant Draghi Italien).
Cet usage apparaît judicieux pour contribuer à assurer la légitimité politique continue de la BCE. Seulement voilà, les grands pays n'ont pas toujours les meilleurs candidats à proposer. En effet, deux des potentiels successeurs les plus crédibles à Draghi, les Finlandais Erkki Liikanen et Olli Rehn, étaient originaires d'un petit État. De même pour le premier président de la BCE, le Hollandais Wim Duisenberg.
Dans leur réflexion autour des désignations à la BCE, les gouvernements songent naturellement aux candidats qui défendront avec énergie la « vision nationale », si tant est qu'elle puisse exister. Le gouvernement allemand privilégiera ainsi probablement un partisan de la « monnaie forte », aux yeux duquel la politique de la banque centrale apparaît beaucoup trop expansionniste, et les taux d'intérêts trop peu élevés pour les épargnants, les fonds de pension et les compagnies d'assurance. Dans le même temps, le gouvernement italien proposera sans doute un candidat qui estime que la BCE devrait poursuivre un programme d'achat d'actifs à grande échelle, réduire encore davantage le taux directeur des dépôts, et ne pas exercer trop de pression sur les banques pour qu'elles assainissent leur stock de prêts non performants.
Or, les candidats de ce type ne seront probablement pas réellement influents au Conseil des gouverneurs de la BCE, comme l'illustre l'exemple du président de la Bundesbank, Jens Weidmann. Celui-ci rassemble certainement toutes les compétences nécessaires pour faire un bon président de la BCE : il jouit d'une impressionnante compréhension de la théorie monétaire, d'une riche expérience en matière de politiques, et s'exprime publiquement avec une clarté engageante.
Subscribe now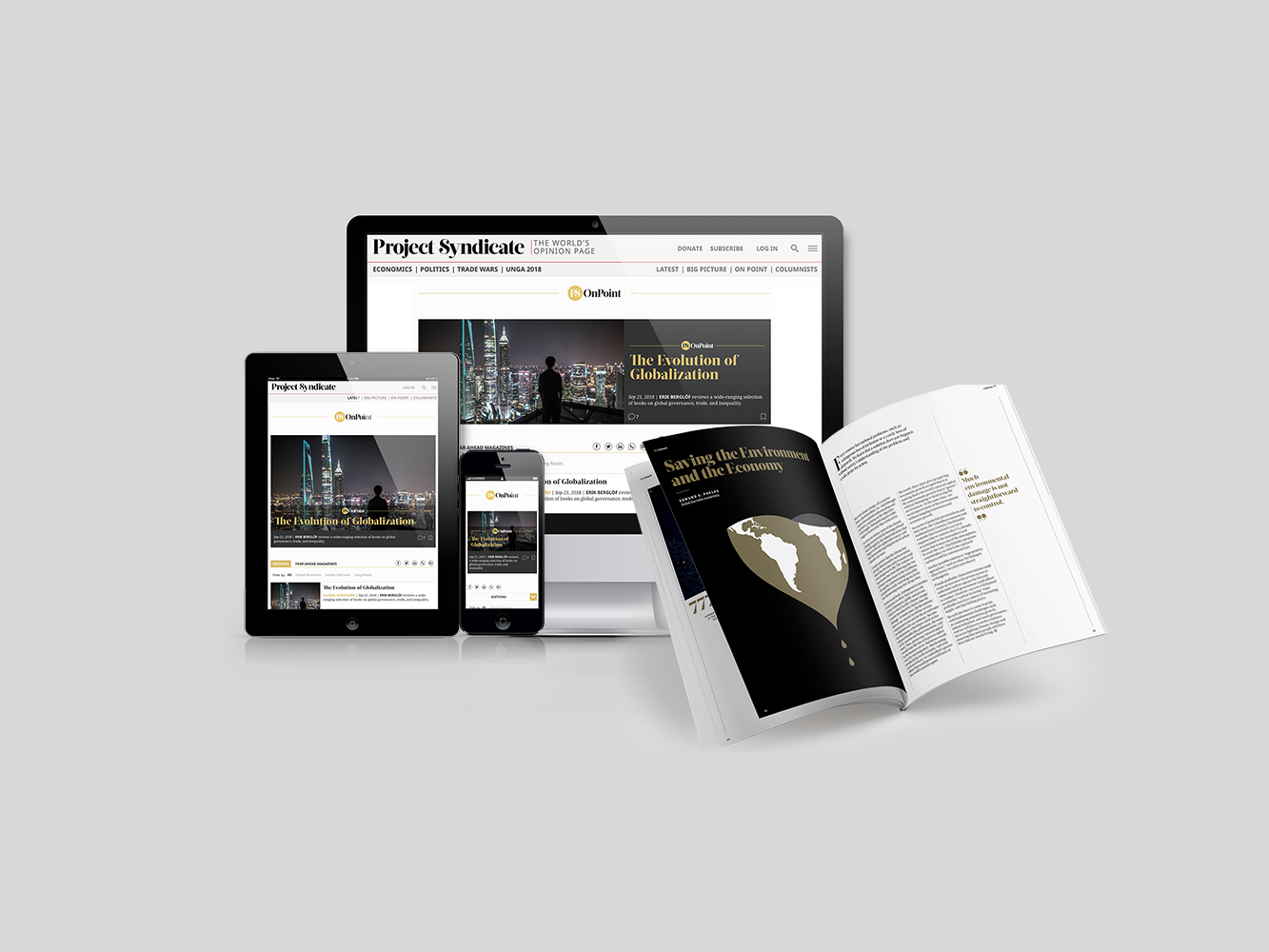 Subscribe now
Subscribe today and get unlimited access to OnPoint, the Big Picture, the PS archive of more than 14,000 commentaries, and our annual magazine, for less than $2 a week.
Malheureusement, il semble avoir défendu trop vivement la vision allemande (ou plus précisément la vision de nombreux commentateurs allemands). Bien que la position inflexible de Weidmann ait pu renforcer en Allemagne sa stature de fervent partisan de la rectitude monétaire, sa vision a froissé de trop nombreux autres membres du comité et gouvernements de la zone euro. C'est ainsi que sa candidature à la succession de Draghi a échoué à rassembler un large soutien.
C'est pour cette même raison que Weidman a exercé si peu d'impact sur les politiques de la BCE, qui sont en effet déterminées par la question de savoir où se situe le centre de gravité du comité sur telle ou telle problématique. Ceux des membres du comité qui se démarquent trop à l'écart du centre, même lorsqu'ils s'inscrivent en phase avec le sentiment de leur nation, se retrouvent ignorés, et perdent en influence.
L'expérience de l'ancien sénateur américain Barry Goldwater est sans doute instructive à cet égard. Goldwater avait défendu des points de vue conservateurs sans compromis sur de nombreuses questions. En acceptant la nomination républicaine pour la présidence en 1964, il avait déclaré dans une formule célèbre « l'extrémisme dans la défense de la liberté n'est pas un vice », et « la modération dans la poursuite de la justice n'est pas une vertu ». Bien que ces déclarations aient été accrocheuses, et bien que sa candidature ait sans doute posé les bases de la nomination de Ronald Reagan une génération plus tard, Goldwater finira par perdre face au président Lyndon Johnson.
Ainsi, plutôt que de proposer au Comité exécutif des candidats voués à promouvoir avec force une vision nationale, les gouvernements allemand et italien devrait songer à des prétendants capables d'influencer la politique de la BCE. Cela signifie privilégier des candidats dont les opinions ne sont ni prévisibles, ni rigides concernant les problématiques que le Conseil des gouverneurs devra affronter dans un avenir proche, telles que la question de savoir si la BCE devrait ou non prolonger ses achats d'actifs et/ou réduire encore les taux.
Les membres du Comité exécutif de la BCE devraient aborder chaque problématique politique sur le fond, avec un esprit ouvert, en étant disposés et capables de contribuer à forger de larges ententes au Conseil des gouverneurs en appui des décisions politiques. À de nombreux égard, c'est précisément ce que le président français Emmanuel Macron devait avoir en tête lorsqu'il a proposé Christine Lagarde à la succession de Draghi.
Traduit de l'anglais par Martin Morel