È tempo di un giubileo selettivo del debito
NEW YORK – La crisi da Covid-19 lascerà molti soggetti pubblici e privati sommersi da debiti insostenibili. Siamo ancora nella fase "pre-keynesiana" di shock dell'offerta e della domanda di quella che potrebbe essere una depressione globale. Ma una volta sconfitto il virus, le famiglie punteranno al risparmio, e le imprese saranno restie a realizzare investimenti, causando un ulteriore calo della domanda aggregata – la fase keynesiana. Gli stimoli fiscali finanziati dal deficit, monetizzati ove possibile, saranno probabilmente gli unici strumenti in grado di colmare l'output gap (ossia la differenza tra quanto produciamo e quanto potremmo produrre ogni anno, ndt).
In qualità di emittente della valuta di riserva dominante del mondo, gli Stati Uniti hanno meno vincoli di altri paesi in termini di capacità del governo federale di indebitarsi e monetizzare il debito pubblico. La risposta da loro messa in campo sinora sul fronte della politica economica – il Coronavirus Aid, Relief and Economic Security (CARES) Act – stanzia 2,3mila miliardi di dollari per forme di sostegno al reddito, sovvenzioni, prestiti, acquisti di beni e altre garanzie. Secondo il CBO (Congressional Budget Office), la normativa farà lievitare il deficit federale di "soli" 1,7mila miliardi di dollari nel prossimo decennio. La differenza riflette i 454 miliardi di dollari messi da parte per finanziare le garanzie per gli strumenti di prestito per le emergenze stabilite dalla Federal Reserve americana, partendo dal presupposto che tali garanzie non saranno mai effettivamente invocate.
Se solo fosse così. Un altro disegno di legge finanziaria da 3mila miliardi di dollari, recentemente passato alla Camera dei Rappresentanti americana controllata dai democratici, sarà probabilmente adottato in qualche modo dal Senato, e altri stimoli potrebbero seguire. I legislatori si stanno rendendo conto che, anche negli Stati Uniti, molti governi statali e locali non avranno i mezzi per superare la crisi senza garanzie su prestiti e debiti o senza trasferimenti diretti da parte del governo federale.
Ciò che vale negli Stati Uniti vale anche altrove: i programmi di governo a sostegno dell'attività economica porteranno a un'esplosione del debito pubblico e privato detenuto dal settore pubblico. L'Eurozona sta facendo i conti con una crisi esistenziale, a causa della controversa sentenza emessa recentemente dalla Corte costituzionale federale tedesca, e con la mancanza di volontà di nove stati membri della Nuova Lega Anseatica di contemplare la mutualizzazione del debito pubblico. Il nuovo strumento di gestione della crisi pandemica del MES da 240 miliardi di euro dell'Unione Europea non è di grande aiuto, considerando che è pari al 2% del Pil dell'Eurozona. Senza ulteriore supporto da parte dell'UE, l'Italia potrebbe presto trovarsi di fronte a una sgradevole scelta: uscire dall'euro o restare nell'euro senza poter attuare gli stimoli fiscali di cui necessita.
Certo, una nuova proposta franco-tedesca prevede che il Recovery Fund europeo da 500 miliardi di euro (3,6% del Pil EU) sia finanziato da prestiti nei mercati di capitale concessi dall'UE (il cui budget annuo supera di poco l'1% del Pil del blocco). Non è chiaro quanto di questi fondi sia realmente in più e in quanti anni sarebbero spesi. Se tali fondi venissero forniti agli stati membri fiscalmente in difficoltà sotto forma di aiuti a fondo perduto, come sostengono il governo francese e quello tedesco, ciò porterebbe a una mutualizzazione del debito, sollevando la possibilità di veto da parte della Nuova Lega Anseatica. Ma se la Commissione Europea intendesse invece emettere prestiti agli stati membri in base alle condizioni di mercato, l'Italia potrebbe ritrovarsi ben presto sul binario di uscita dall'Eurozona.
Fortunatamente, potrebbe esserci un'altra via da seguire. Nelle economie più avanzate, gran parte del debito privato accumulato durante la crisi finirà per essere assorbito da enti pubblici, incluse le banche centrali, e non sarà mai ripagato nella maggior parte dei casi. Per tutelare la propria indipendenza e legittimità politica, le banche centrali non dovrebbero agire come preponenti fiscali. In più, nel caso delle piccole e medie imprese, è semplicemente ovvio che i debiti correlati al Covid-19 debbano essere cancellati. Toccherà poi alla tesoreria dello Stato rimborsare alla banca centrale le eventuali perdite subite.
Subscribe to Project Syndicate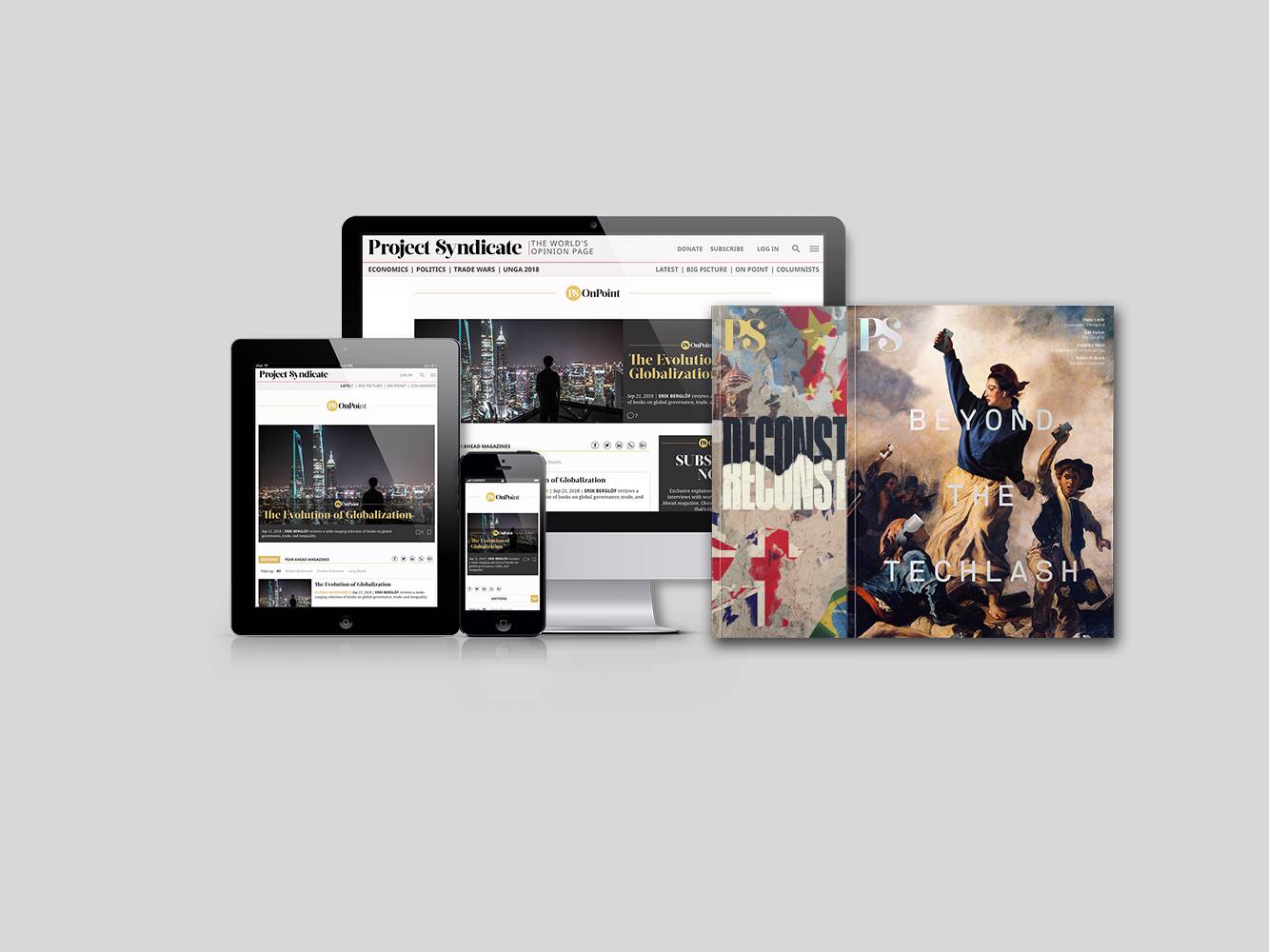 Subscribe to Project Syndicate
Enjoy unlimited access to the ideas and opinions of the world's leading thinkers, including weekly long reads, book reviews, and interviews; The Year Ahead annual print magazine; the complete PS archive; and more – all for less than $2 a week.
Per le società quotate, il debito detenuto dai creditori pubblici dovrebbe trasformarsi in capitale, sotto forma di azioni privilegiate senza diritto di voto, così da evitare qualsiasi idea che la pandemia avesse inaugurato una nuova era di pianificazione centrale. Anche in questo caso, la tesoreria dello Stato dovrà risarcire la banca centrale per le perdite subite. Un'opzione di "equitization" dovrebbe essere allegata a tutti i titoli di debito pubblico di nuova emissione. Gli strumenti di capitale che ne derivano potrebbero rappresentare crediti sull'avanzo primario del governo, oppure i tassi di interesse potrebbero essere legati alla crescita del Pil.
Ma i paesi più poveri non avranno questa opzione. Secondo la Brookings Institution, i mercati emergenti e i paesi in via di sviluppo detengono già circa 11mila miliardi di dollari di debito verso l'estero e quest'anno devono far fronte a 3,9mila miliardi di dollari di costi per gli oneri finanziari relativi all'indebitamento. In aprile, la Banca mondiale e il Fondo monetario internazionale hanno concesso a molti di questi paesi una piccola cancellazione del debito, e il G20 ha concesso una temporanea sospensione di pagamento del debito ufficiale, aprendo la strada a centinaia di creditori privati che hanno seguito questa linea.
Eppure, queste forme di assistenza offrono troppo poco e troppo tardi. Il fatto è che gran parte di questi prestiti non avrebbero mai dovuto essere emessi. Gli aiuti economici a fondo perduto sono lo strumento giusto per trasferire le risorse ai paesi a basso reddito. Dopo la Seconda Guerra Mondiale, il Piano Marshall prevedeva solo aiuti a fondo perduto: questo è ciò di cui hanno bisogno oggi i paesi a basso reddito.
Con il programma internazionale promosso nel 1996 dal Fmi e dalla Banca mondiale, denominato "Heavily Indebted Poor Countries", circa 36 paesi avevano ottenuto la cancellazione parziale o totale del debito. È tempo di ritornare a quell'idea, partendo da un'ampia tornata di remissione del debito per i paesi più poveri al mondo. Questo giubileo selettivo dovrebbe includere i debiti verso il Fmi, la Banca mondiale, altri prestatori multilaterali, stati sovrani nazionali, enti ufficiali come le aziende pubbliche e i creditori privati.
Il debito è uno strumento pericoloso. Da troppo tempo il mondo lo utilizza per evitare difficili ma inevitabili decisioni. Ora che ci troviamo in una crisi globale senza precedenti non possiamo più esimerci.

Traduzione di Simona Polverino