Klimatická výzva - matka novinových článků
DENVER – Při řešení klimatických změn je pomalá "výhra" stejná jako prohra. Máme jen jednu šanci vyřešit tento problém, než přeroste v existenční hrozbu, a prostor pro akci se rychle uzavírá.
Vedle toho, že je klimatická výzva citlivá na čas, umocňuje také všechny ostatní krize, jimž čelíme – od pandemie koronaviru po globální nerovnost. Proto má klíčový význam, abychom jasně, zodpovědně a na základě fakt zdůrazňovali její naléhavost. Nebudeme-li o tomto problému energicky, přesně a přesvědčivě informovat a rozebírat ho, voliči ho nepochopí, natož aby vyžadovali řešení od politiků, kteří mohou mobilizovat zdroje potřebné k jeho řešení.
Vzhledem k obrovské složitosti problému klimatických změn potřebujeme zkušené, odhodlané a znalé novináře, kteří budou soustavně informovat o všech nuancích tohoto problému. Klimatické změny nejsou jen okrajovým novinářským tématem, nýbrž otázkou, která se dotkne všech lidí na zeměkouli a všech aspektů našeho života. Přechod na čistou a uhlíkově neutrální energii předpokládá proměnu celé globální ekonomiky – a tato transformace bude mít dopady na naši práci, spotřebu i péči o naše rodiny.
Už dnes musí být téměř každý důležitý zpravodajský článek chápán v kontextu klimatické krize, jež všude a pro téměř všechny oblasti života mění pravidla hry. Novináři, kteří jsou nejlépe vybavení k tomu, aby o těchto výzvách informovali, se tak stanou "systémovými" mysliteli – muži a ženami, kteří vynikají ve vyvozování závěrů a k jejich přesvědčivému vysvětlování. Takový úkol volá po technologické perspektivě, která by dokázala odhalovat spojovací články mezi elektrickými sítěmi, mobilitou, budovami a průmyslem, a také po ekosystémové perspektivě identifikující spojovací články mezi extrémním počasím, neúrodou, narušováním globálních nabídkových řetězců a finančními riziky.
Mnoho výborných novinářů se klimatické krizi samozřejmě věnuje už dnes. Právě oni rozšířili veřejné povědomí o této otázce a tvrdě pracují na odhalování falešných a podvodných argumentů, které používají popírači klimatických změn a podporuje je průmysl fosilních paliv. Stále však existuje řada klimatických témat, jež si zasluhují hlubší zpracování. Pokud jde o klimatickou žurnalistiku, platí, že čím více, tím lépe. Jak říká švédská klimatická aktivistka Greta Thunbergová, každý je zapotřebí a každý je vítán.
Etablovaní novináři zaměření na jiná témata musí pochopit, jak oblast jejich profesního zájmu zapadá do širšího rámce klimatické výzvy. Zkušení klimatičtí reportéři pak musí podpořit mladší novináře tím, že jim "předají slovo", jak to učinil klimatický novinář a aktivista Bill McKibben se svým pravidelným sloupkem v týdeníku New Yorker. A vlivné hlasy na internetu – ať už vyrábějí videa na síti TikTok nebo si získávají publikum prostřednictvím aplikací Substack či Clubhouse – musí svých platforem využívat k šíření informací.
Subscribe to Project Syndicate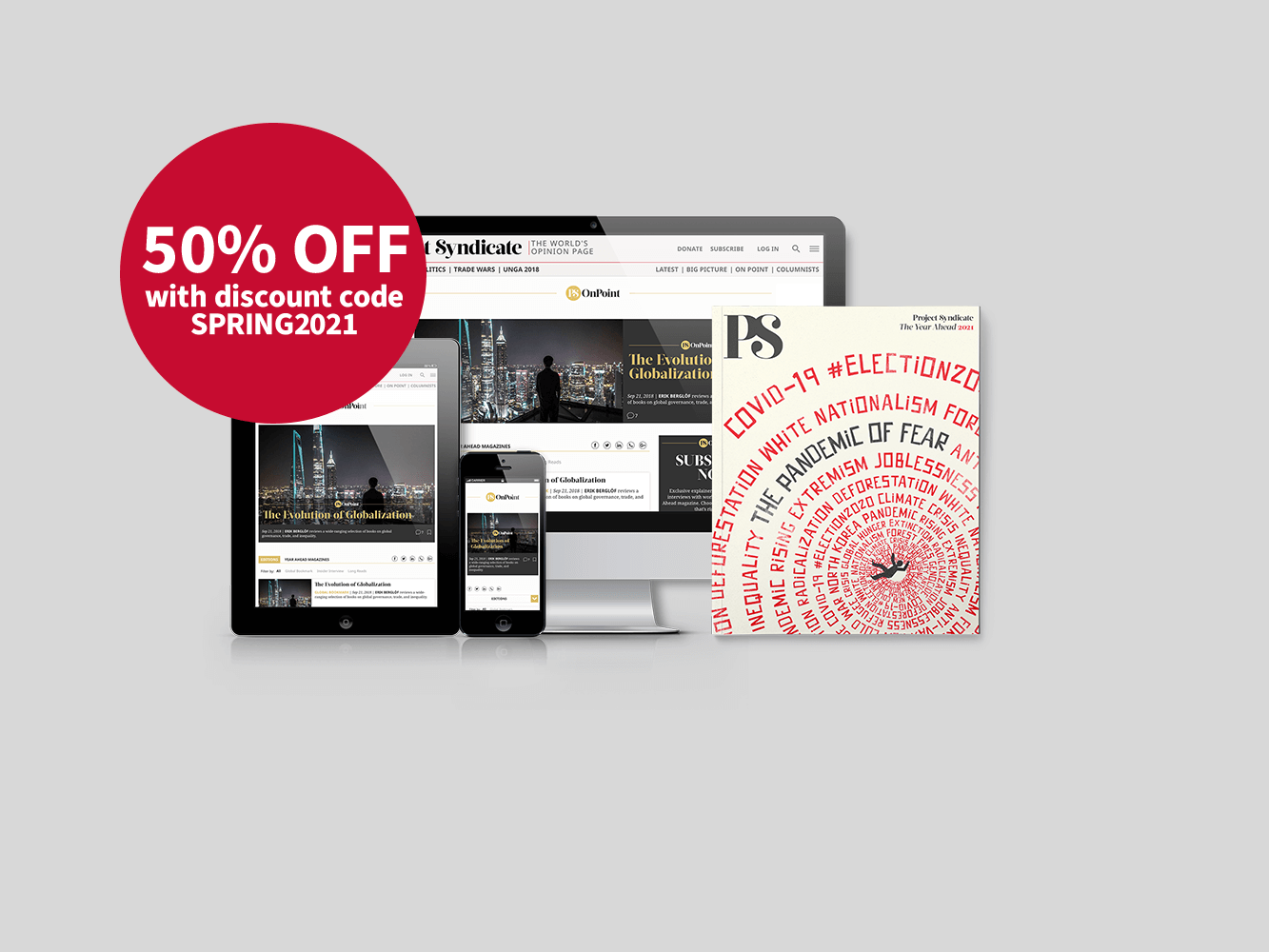 Subscribe to Project Syndicate
Enjoy unlimited access to the ideas and opinions of the world's leading thinkers, including weekly long reads, book reviews, topical collections, and interviews; The Year Ahead annual print magazine; the complete PS archive; and more. All for less than $5 a month.
Vzhledem k tomu přichází start nové energetické a klimatické mediální platformy Canary Media (www.canarymedia.com) ve správnou dobu. Platforma, která získala počáteční kapitál od institutu RMI a ve svých řadách má zkušené novináře, si klade za cíl stát se čelní nezávislou zpravodajskou skupinou stojící v popředí přechodu na čistou energii.
V dnešní mediální krajině je důvěryhodná a nezávislá klimatická žurnalistika den ode dne důležitější. Kontrolní organizace Media Matters for America uvádí, že objem televizních reportáží o klimatických změnách klesl v roce 2020 ve Spojených státech o 53%. V porovnání s jinými obory se sektor čisté energie stále pohybuje v informačním vakuu, přestože se očekává, že do roku 2050 získá investice v objemu 11 bilionů dolarů. Dnes více než kdy jindy potřebujeme, aby veřejnost disponovala základními znalostmi o čisté energii – o jejích obchodních modelech, technologiích i souvisejících politických a regulačních otázkách.
S dalším růstem povědomí o naléhavosti klimatické výzvy bude muset růst i podpora klimatické žurnalistiky. Bez přesvědčivých a dostupných informací, které osloví široké globální publikum, si veřejnost včas neuvědomí rozsah tohoto problému – i příležitosti, jež představuje – a potřebná transformace přijde příliš pozdě. Abychom do roku 2050 dosáhli cílů v podobě čisté nuly, potřebujeme do roku 2030 snížit emise nejméně o 50%. Pokud toho nedosáhneme, budeme se muset začít připravovat na nejhorší klimatické scénáře. V ohrožení se ocitne sama lidská civilizace.
Podnikatelští lídři, kteří to chápou, se k budoucnosti čistě nulových emisí blíží už dnes, protože jim tato budoucnost zajistí značnou výhodu prvních hráčů na tahu. Jak vysvětluje nedávná zpráva Světového ekonomického fóra, podnikatelé budou nabývat a ztrácet jmění podle toho, kdo vezme klimatickou výzvu vážně.
Potřebujeme, aby si další a další lídři uvědomovali naléhavost této krize i příležitosti, které jim přechod na čistou energii nabízí. Účinná klimatická žurnalistika je důležitým nástrojem pro budování tohoto pochopení. Klimatická krize je a musí zůstat tématem pro titulní stránky novin.
Z angličtiny přeložil Jiří Kobělka.=