De moeder van alle nieuwsverhalen
DENVER – Bij de aanpak van de klimaatverandering is langzaam ʻwinnen' hetzelfde als verliezen. We hebben maar één kans om dit probleem op te lossen voordat het een existentiële bedreiging wordt, en de tijd om te handelen neemt snel af.
Het klimaatprobleem is niet alleen tijdgevoelig, het versterkt ook iedere andere crisis waarmee we worden geconfronteerd, van de coronaviruspandemie tot de mondiale ongelijkheid. Het is dan ook van cruciaal belang de urgentie ervan op een duidelijke, op feiten gebaseerde en verantwoordelijke manier te communiceren. Zonder een scherpe, nauwkeurige en overtuigende verslaggeving en analyse van het probleem zullen de kiezers het niet begrijpen, laat staan dat zij oplossingen zullen eisen van de beleidsmakers die de nodige middelen kunnen mobiliseren om het probleem het hoofd te bieden.
Alleen al vanwege de complexiteit van het klimaatprobleem hebben we ervaren, toegewijde en goed geïnformeerde journalisten nodig, die alle facetten van het probleem fulltime verslaan. De klimaatverandering is een vraagstuk dat alles op de planeet en alle aspecten van ons leven zal beïnvloeden, en is dus niet zomaar een niche-onderwerp. De transitie naar schone, koolstofneutrale energie impliceert een grondige revisie van de hele wereldeconomie – een transformatie die gevolgen zal hebben voor de manier waarop we werken, consumeren en voor onze gezinnen zorgen.
Nu al moet bijna ieder belangrijk nieuwsverhaal worden begrepen in de context van de klimaatcrisis, die de spelregels overal en op bijna ieder gebied van het leven zal veranderen. De journalisten die het best in staat zijn om dit probleem te verslaan, zullen dus systeemdenkers zijn, vrouwen en mannen die uitblinken in het leggen van verbanden en deze vervolgens goed kunnen uitleggen. De taak vergt zowel een technologisch perspectief, om de verbanden tussen het elektriciteitsnet, mobiliteit, gebouwen en industrie te traceren, als een ecosysteemperspectief, om de verbanden tussen extreem weer, mislukte oogsten, wereldwijde verstoringen van de aanbodketen en financiële risico's in kaart te brengen.
Natuurlijk zijn er nu ook al veel goede journalisten die de klimaatcrisis verslaan. Zij hebben de publieke opinie bewust gemaakt van het probleem en hebben hard gewerkt om de valse en frauduleuze argumenten van de ontkenners van de klimaatverandering, gesteund door de fossiele-brandstofindustrie, te ontmaskeren. Maar er zijn nog tal van klimaatgerelateerde kwesties die meer aandacht verdienen. Als het om klimaatjournalistiek gaat, geldt: hoe meer, hoe beter. Zoals de Zweedse klimaatactiviste Greta Thunberg zegt: iedereen is nodig, en iedereen is welkom.
Gevestigde journalisten die zich op andere onderwerpen richten, moeten begrijpen hoe hun vakgebied past in het klimaatprobleem. Ervaren klimaatjournalisten moeten nieuwkomers steunen door ʻde microfoon door te geven,' zoals klimaatjournalist en -activist Bill McKibbenheeft gedaan met zijn column in de New Yorker. En invloedrijke online-stemmen – of ze nu video's maken op TikTok of een publiek opbouwen via Substack of Clubhouse – moeten hun platforms gebruiken om de boodschap te verspreiden.
Subscribe to Project Syndicate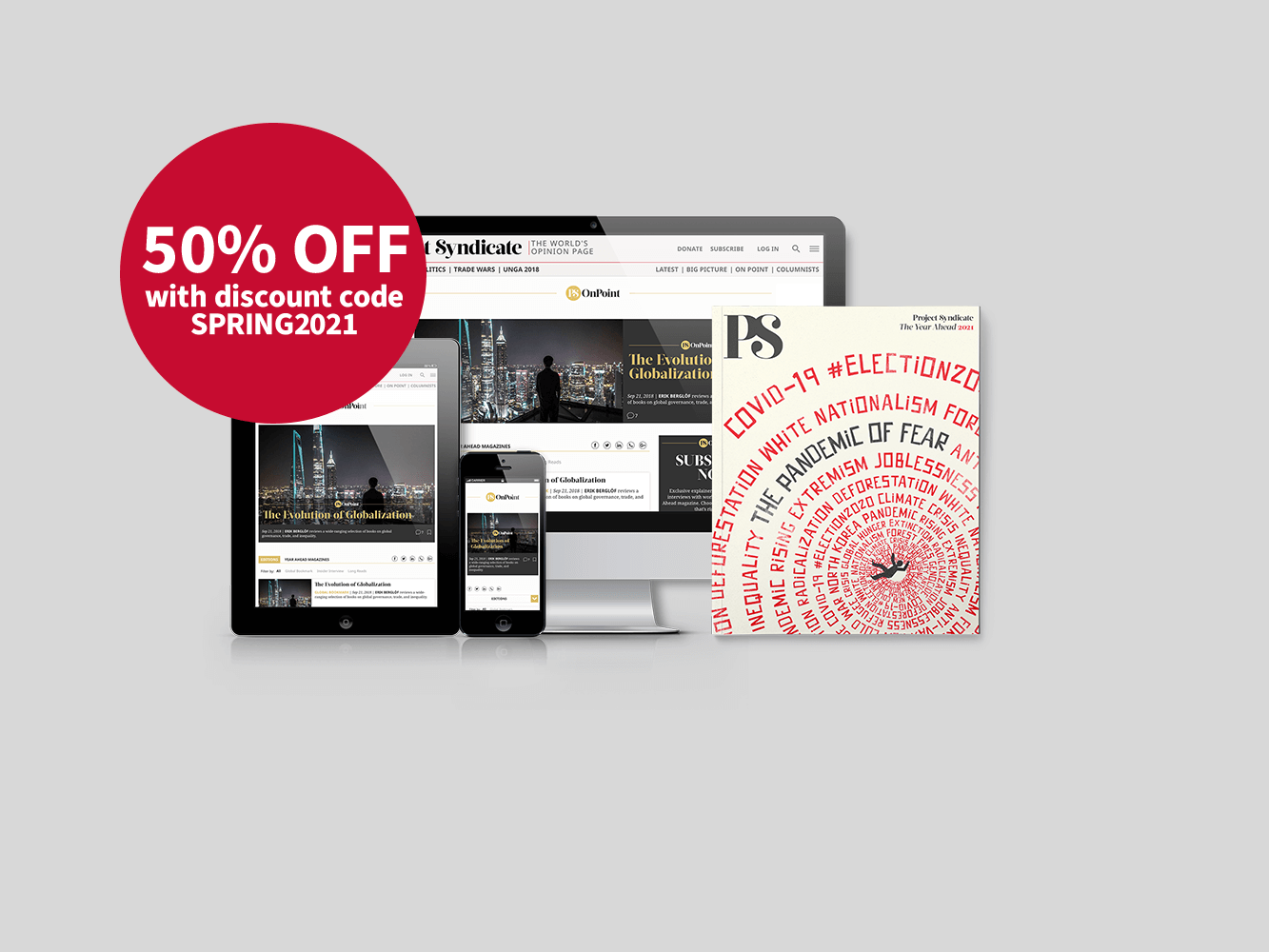 Subscribe to Project Syndicate
Enjoy unlimited access to the ideas and opinions of the world's leading thinkers, including weekly long reads, book reviews, topical collections, and interviews; The Year Ahead annual print magazine; the complete PS archive; and more. All for less than $5 a month.
Tegen deze achtergrond komt de lancering van Canary Media (www.canarymedia.com), een nieuw energie- en klimaatmediaplatform, precies op tijd. Canary Media, dat wordt gesteund met startkapitaal van het RMI en ervaren journalisten in huis heeft, wil een toonaangevende onafhankelijke nieuwsredactie worden in de voorhoede van de transitie naar schone energie.
In het huidige medialandschap wordt geloofwaardige onafhankelijke klimaatjournalistiek met de dag belangrijker. De waakhondorganisatie Media Matters for America meldt dat de verslaggeving over klimaatverandering op de televisie in de Verenigde Staten in 2020 met 53 procent is afgenomen. Schone energie, een sector waarin tegen 2050 naar verwachting 11 biljoen dollar zal zijn geïnvesteerd, is nog steeds een informatieve leemte vergeleken met andere industrieën. Nu meer dan ooit hebben we behoefte aan fundamentele publieke kennis over schone energie – en over de bedrijfsmodellen, technologieën, en de beleids- en regelgevingskwesties die daarmee gepaard gaan.
Naarmate het bewustzijn van de klimaatnoodtoestand blijft groeien, zal de steun voor klimaatjournalistiek mee moeten groeien. Zonder boeiende en toegankelijke berichtgeving die een breed wereldwijd publiek bereikt, zal de omvang van het probleem – en van de kansen die het biedt – niet op tijd worden onderkend, en zal de noodzakelijke transformatie te laat komen. We moeten onze emissies tegen 2030 met minstens 50 procent hebben teruggedrongen om tegen 2050 de netto-nuldoelstelling te kunnen halen. Als dat niet lukt, zullen we ons moeten gaan voorbereiden op de ergste klimaatscenario's. De menselijke beschaving zal dan zelf in gevaar komen.
Leiders uit het bedrijfsleven die dit begrijpen, bewegen zich nu al in de richting van een netto-nul-toekomst, waarin zij een aanzienlijk pioniersvoordeel zullen behalen. Zoals blijkt uit een recent rapport van het World Economic Forum zullen fortuinen worden verdiend of verloren, al naargelang wie het klimaatprobleem ernstig neemt.
We hebben meer leiders nodig die de urgentie van de crisis onderkennen, evenals de kansen die de transitie naar schone energie biedt. Effectieve klimaatjournalistiek is een essentieel instrument om dit begrip te kweken. De klimaatcrisis is voorpaginanieuws, en dat moet zo blijven.
Vertaling: Menno Grootveld