China juega la carta de Irán
WASHINGTON, DC – A comienzos de este mes, Irán anunció que está negociando un acuerdo de 25 años con China que abarca áreas como el comercio, la energía, la infraestructura, las telecomunicaciones y hasta la cooperación militar. Para Irán, la perspectiva de una alianza estratégica con China llega en un momento crítico. El gobierno iraní ha venido enfrentando un malestar popular por el derrumbe de la economía doméstica, que se ha visto sacudida por las sanciones estadounidenses y, ahora, por el COVID-19.
Para colmo de males, una serie reciente de explosiones en todo el país ha profundizado la sensación de que el régimen está bajo asedio. Al dañar por lo menos dos sitios asociados con los programas nucleares y de misiles iraníes, estos incidentes parecen ser parte de una estrategia más amplia de Estados Unidos e Israel destinada a minar las capacidades de Irán.
La noticia de un gran acuerdo con China es, por lo tanto, una distracción bienvenida para el gobierno iraní, y hasta le puede permitir ganar tiempo para mantener el status quo hasta la elección presidencial de Estados Unidos en noviembre de este año. El resultado de esa contienda determinará la trayectoria de las relaciones entre Estados Unidos e Irán y el destino del acuerdo nuclear iraní de 2015, conocido como el Plan de Acción Integral Conjunto (PAIC), a la vez que incidirá en la propia elección presidencial de Irán en junio de 2021.
Sin duda, los iraníes históricamente han sido reacios a alinearse en términos demasiado estrechos con alguna gran potencia, y están aún menos dispuestos a aceptar un tutelaje económico. Dado que la relación de Irán con China ya es una causa de controversia doméstica, es posible que el parlamento del país se niegue a ratificar el acuerdo a menos que se lo revise para responder a ciertas preocupaciones.
Pero la economía de Irán ha venido en caída libre desde 2018, cuando la administración Trump se retiró del PAIC y lanzó su campaña de "máxima presión" de sanciones duras destinadas a sofocar al régimen. Es más, el régimen en su totalidad enfrenta una reacción violenta por parte de la población y el gobierno del presidente iraní, Hassan Rouhani, ha estado bajo una tremenda presión interna. El anuncio de un acuerdo con China le permite al gobierno de Rouhani demostrar que no está poniendo todos los huevos en la canasta occidental. El mensaje al pueblo iraní es que no está aislado, y que hasta puede gozar de progresos económicos a pesar de las sanciones estadounidenses.
A nivel internacional, Irán siempre ha intentado contrarrestar a una gran potencia con otra. En la última década, en respuesta a la presión diplomática y económica de Estados Unidos, sus fuerzas de seguridad miraron hacia Rusia, sectores económicos clave miraron hacia China y el gobierno de Rouhani se acercó a Europa. Ahora, con el incremento de las tensiones sino-norteamericanas, Irán mira a China para apuntalar su economía y contrapesar a Estados Unidos. Los vínculos más estrechos con China le permitirían a Irán ejercer una mayor influencia en las futuras conversaciones con Estados Unidos y Europa cuando llegue la hora de revisar o restaurar el PAIC, así como en su trato con rivales regionales como Arabia Saudita y los Emiratos Árabes Unidos. 
Subscribe to Project Syndicate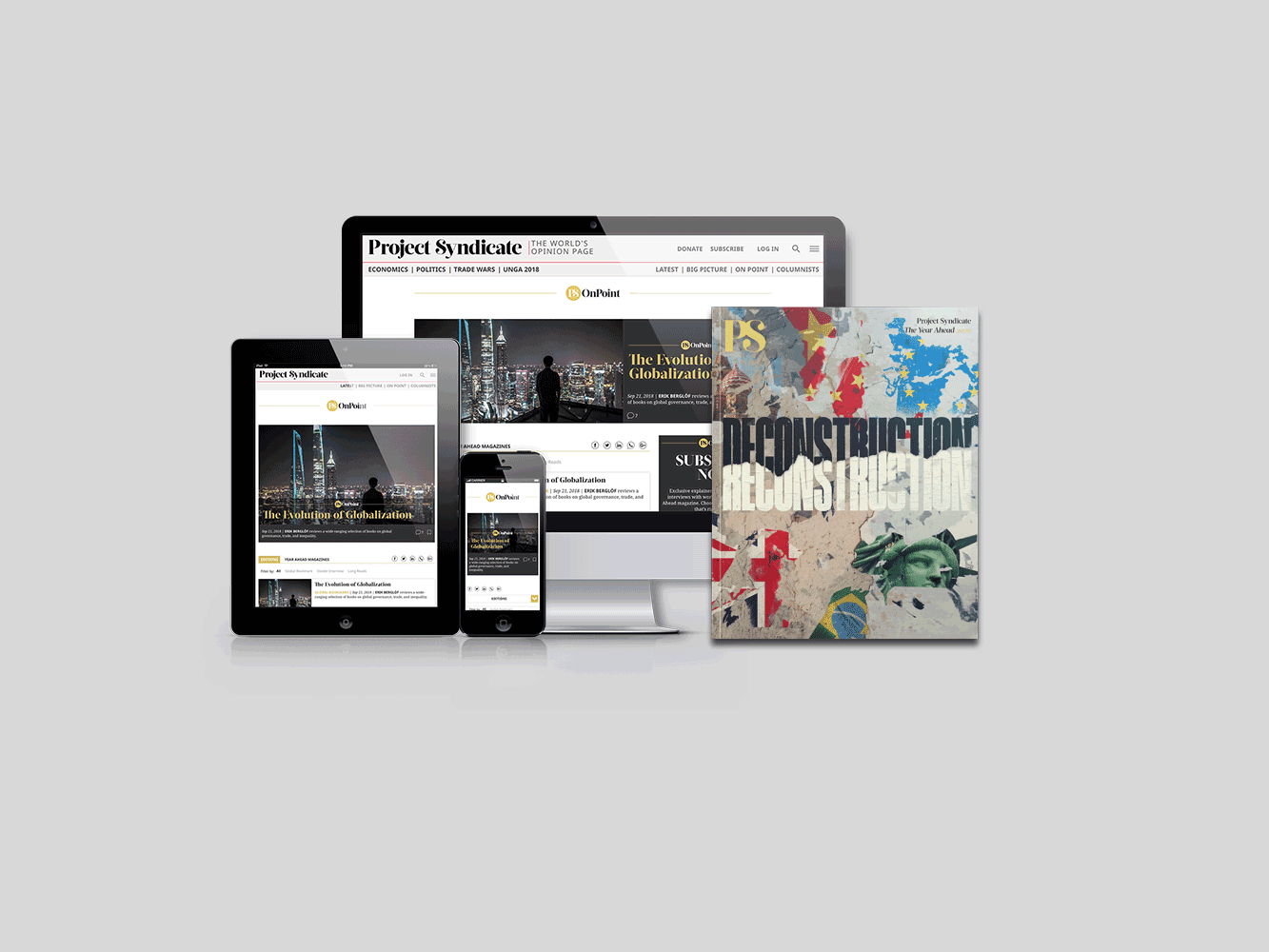 Subscribe to Project Syndicate
Enjoy unlimited access to the ideas and opinions of the world's leading thinkers, including weekly long reads, book reviews, and interviews; The Year Ahead annual print magazine; the complete PS archive; and more – all for less than $2 a week.
Por el contrario, una alianza estratégica con Irán es un campo minado para China. Si bien China sigue comercializando con Irán e invirtiendo en la infraestructura del país, una profundización de los lazos podría atizar la ira de Estados Unidos en una encrucijada diplomática crítica y cada vez más sensible. Al exponerse potencialmente a sanciones de Estados Unidos, China corre el riesgo de perder acceso al mercado estadounidense (que es mucho más grande que el de Irán). No sorprende entonces que las autoridades chinas hayan mantenido un perfil relativamente más bajo respecto de las negociaciones que sus pares iraníes. De la misma manera, China no quiere alterar sus alianzas regionales con Israel o Arabia Saudita que, en ambos casos, están involucrados en guerras por poder con Irán y en operaciones encubiertas contra Irán. 
Sin embargo, China obviamente ve cierto valor en forjar un acuerdo integral con Irán –un actor regional grande e importante cuyos vastos recursos energéticos y su tremendo potencial económico lo convierten en un candidato natural para la iniciativa pro-occidental Un Cinturón, Una Ruta de China. China ya le compra petróleo más barato a Irán –no exactamente un beneficio irrelevante para el mayor consumidor de energía del mundo- y se ha convertido en un socio comercial clave de Irán, inclusive como principal proveedor de maquinaria pesada y bienes manufacturados.
En términos más generales, China ha aumentado marcadamente su interés en Asia occidental en los últimos diez años. Es el principal patrocinador de la Organización de Cooperación de Shanghái, un organismo regional, y ha invertido más de 57.000 millones de dólares en Pakistán. Ahora que Estados Unidos está listo para retirarse de Afganistán, una alianza con Irán le dará a China un dominio casi completo en un corredor estratégico que se extiende desde Asia central hasta el Mar Arábigo.
Como parte de esta expansión, China inclusive podría ganar control del puerto iraní de Chahbahar, que su principal rival asiático, la India, ha venido desarrollando en respuesta al desarrollo por parte de China del puerto paquistaní cercano de Gwador. El puerto Chahbahar le permite a la India evitar a Pakistán –otro rival- en su comercio con Asia central. Pero, a pesar de la importancia reconocida del puerto, las sanciones de Estados Unidos están obligando a la India a abandonar Chahbahar y frustrando a Irán. De hecho, se dice que Irán ya está presionando a la India para abandonar un proyecto ferroviario que elude a Pakistán para conectar con Afganistán y Asia central. La noticia de esa ruptura se produjo justo después de que China e Irán anunciaron un acuerdo preliminar.
Las recientes escaramuzas en la frontera entre China y la India demuestran cuán seriamente China se toma su impronta en Asia occidental. Además de abrir la puerta para que China controle Chahbahar y monopolice las rutas comerciales en Asia central, el acuerdo también parece ofrecer oportunidades para que China desarrolle instalaciones navales en el Golfo de Omán. Si bien Estados Unidos ha querido desde hace mucho tiempo desviar la atención de Oriente Medio para centrarse más en China, el acuerdo sino-iraní en ciernes nos recuerda que los dos escenarios de ninguna manera están separados.
Al aumentar la presión tanto sobre China como sobre Irán, Estados Unidos ha alentado a los dos países a forjar un frente común. Si bien la relación sino-iraní todavía está muy lejos de convertirse en un nuevo eje, las negociaciones recientes muestran que un acuerdo de este tipo es posible.
Los responsables de la política exterior norteamericana deberían tomar nota. Estados Unidos necesitará intentar colocar una cuña entre China e Irán, lo que exige decidir cuál de los dos países plantea la mayor amenaza. Los norteamericanos pueden no querer otra cosa que abandonar Oriente Medio de una vez y para siempre. Pero la realidad es que la competencia estratégica con China no se librará solamente en el este de Asia.