Strategi Tiongkok dengan Iran
WASHINGTON, DC – Pada awal bulan ini, Iran mengumumkan bahwa negara tersebut sedang melakukan negosiasi perjanjian kerja sama selama 25 tahun dengan Tiongkok yang mencakup sektor perdagangan, energi, infrastruktur, telekomunikasi, dan bahkan militer. Bagi Iran, prospek kemitraan strategis dengan Tiongkok datang pada saat yang tepat. Pemerintahan Iran sudah menghadapi ketidakpuasan masyarakat karena buruknya kondisi perekonomian dalam negeri yang babak belur diterpa sanksi dari AS dan juga COVID-19.
Selain itu, serangkaian ledakan yang baru-baru ini terjadi di Iran semakin menumbuhkan kesan bahwa rezim pemerintahan Iran berada dalam kepungan masalah. Ledakan-ledakan ini merusak setidaknya dua tempat yang berkaitan dengan program nuklir dan misil Iran, dan hal ini tampaknya merupakan bagian dari strategi AS dan Israel untuk melumpuhkan kemampuan Iran. 
Berita kerja sama dengan Tiongkok ini adalah pengalihan yang baik bagi pemerintah Iran, dan juga mungkin memberikan waktu bagi pemerintah Iran untuk mempertahankan status quo hingga pilpres AS bulan November 2020. Hasil pilpres AS tersebut akan menentukan arah hubungan AS-Iran dan nasib perjanjian nuklir Iran tahun 2015, yang dikenal sebagai Rencana Aksi Komprehensif Bersama (JCPOA), serta mempengaruhi pilpres Iran pada bulan Juni 2021.  
Secara historis, Iran enggan bersekutu dengan negara adikuasa mana pun, dan bahkan lebih enggan lagi untuk berada dalam pengaruh perekonomian negara lain. Melihat hubungan Iran dengan Tiongkok sudah menjadi kontroversi di dalam negeri, parlemen Iran mungkin akan menolak meratifikasi perjanjian tersebut kecuali perjanjian memenuhi beberapa persyaratan.
Tapi perekonomian Iran sudah anjlok sejak tahun 2018, ketika pemerintahan Trump menarik diri dari JCPOA dan meluncurkan kampanye "tekanan maksimal" dalam bentuk sanksi yang dirancang untuk menekan rezim pemerintahan ini. Selain itu, rezim di Iran juga menghadapi ketidakpuasan masyarakat sehingga menyebabkan pemerintahan Presiden Hassan Rouhani menghadapi tekanan dalam negeri yang sangat besar. Pengumuman perjanjian dengan Tiongkok memungkinkan pemerintahan Rouhani untuk menunjukkan bahwa mereka tidak hanya bergantung pada negara-negara barat saja. Pesan dari pengumuman ini ke masyarakat Iran adalah mereka tidak terisolasi, dan bahkan mereka mungkin akan menikmati perbaikan ekonomi meskipun masih menerima sanksi dari AS.   
Di tingkat internasional, Iran selalu mencoba menyeimbangkan satu negara adikuasa dengan lainnya. Selama dekade lalu, sebagai respons terhadap tekanan diplomatik dan ekonomi AS, aparat keamanan Iran bekerja sama dengan Rusia, sektor ekonomi penting bekerja sama dengan Tiongkok, dan pemerintahan Rouhani melakukan pendekatan ke Eropa. Saat ini, dengan meningkatnya ketegangan Sino-Amerika, Iran berharap kerja sama dengan Tiongkok akan meningkatkan kondisi perekonomiannya dan menjadi penyeimbang terhadap AS. Hubungan yang lebih dekat dengan Tiongkok akan memberikan Iran pengaruh yang lebih besar dalam perundingan di masa depan dengan AS dan Eropa ketika melakukan revisi atau restorasi JCPOA, serta dalam hubungan dengan pesaing regional seperti Arab Saudi dan Uni Emirat Arab.
Subscribe to Project Syndicate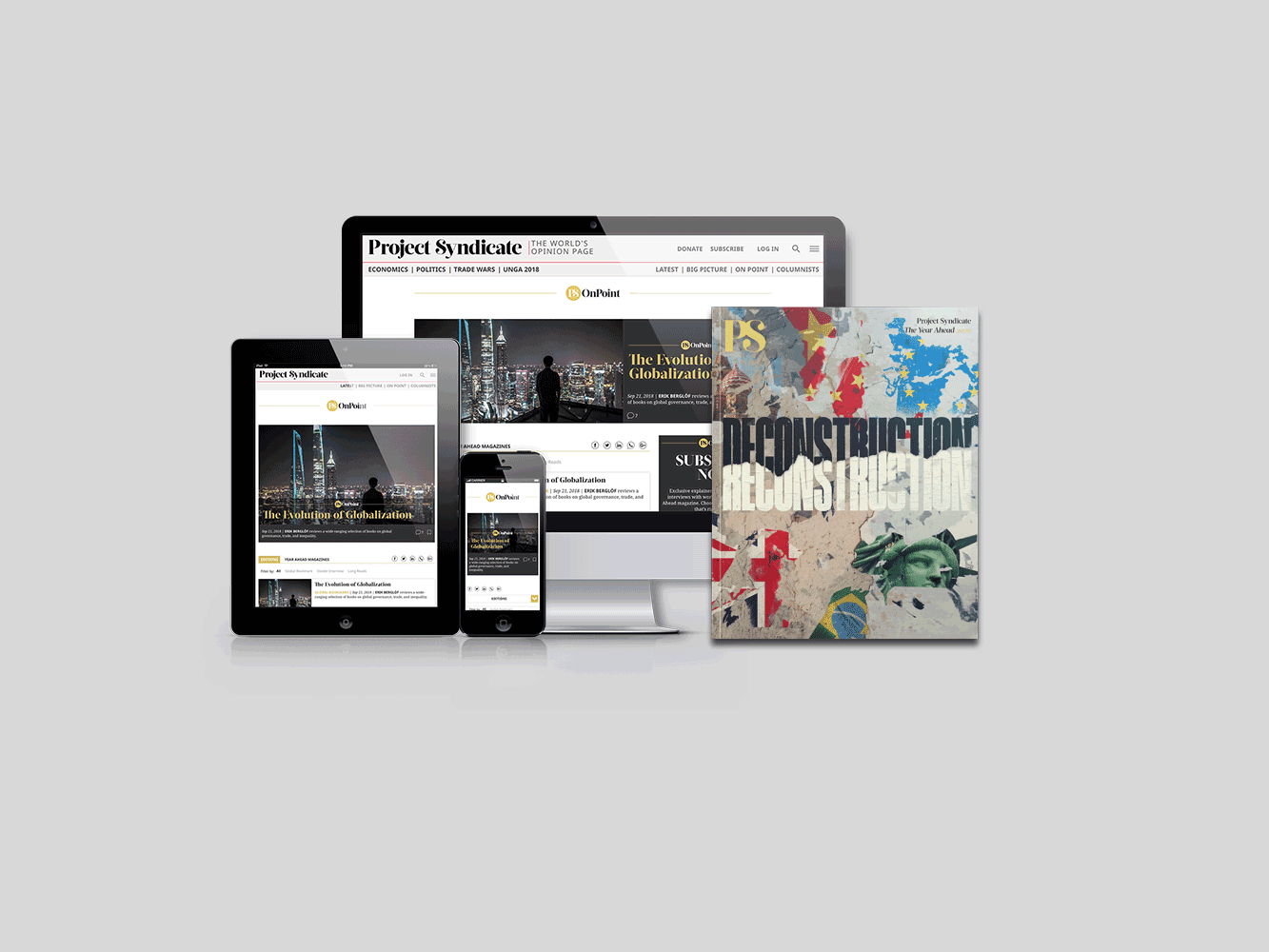 Subscribe to Project Syndicate
Enjoy unlimited access to the ideas and opinions of the world's leading thinkers, including weekly long reads, book reviews, and interviews; The Year Ahead annual print magazine; the complete PS archive; and more – all for less than $2 a week.
Sebaliknya, kemitraan strategis dengan Iran adalah hal yang harus dilakukan dengan hati-hati oleh Tiongkok. Meskipun Tiongkok terus melakukan perdagangan dengan Iran dan berinvestasi dalam infrastruktur negara tersebut, hubungan yang lebih dekat bisa menimbulkan kemarahan AS ketika hubungan diplomatis kedua negara sudah berada dalam kondisi yang semakin kritis dan sensitif. Kerja sama ini menjadikan Tiongkok berisiko dijatuhi sanksi oleh AS, yang berarti hilangnya beberapa akses terhadap pasar AS (yang jauh lebih besar dari pasar Iran). Tidak mengherankan kalau para pejabat Tiongkok lebih tidak banyak berkomentar mengenai negosiasi ini dibandingkan Iran. Selain itu, Tiongkok juga tidak ingin menimbulkan masalah dalam kemitraan regional mereka dengan Israel dan Arab Saudi, yang keduanya saat ini terlibat dalam perang proksi dan operasi rahasia melawan Iran. 
Meskipun demikian, Tiongkok jelas melihat manfaat dari perjanjian komprehensif dengan Iran – yang merupakan pemain regional yang besar dan penting dengan sumber daya energi dan potensi perekonomian yang besar sehingga menjadikan Iran kandidat bagi Inisiatif Sabuk dan Jalan yang berorientasi ke arah barat Tiongkok. Tiongkok sudah membeli minyak dari Iran dengan harga murah – yang merupakan sebuah keuntungan besar bagi negara konsumen energi terbesar di dunia – dan sudah menjadi mitra dagang penting Iran, termasuk menjadi pemasok utama alat berat dan barang-barang manufaktur.
Tiongkok secara bertahap meningkatkan kepentingan mereka di Asia Barat dalam dekade terakhir. Tiongkok menjadi sponsor utama dari Organisasi Kerja Sama Shanghai yang merupakan sebuah organisasi regional, dan berinvestasi lebih dari $57 miliar di Pakistan. Dengan AS yang akan keluar dari Afghanistan, kemitraan dengan Iran akan memberikan Tiongkok pengaruh yang sangat besar atas koridor strategis dari Asia Tengah hingga Laut Arab. 
Sebagai bagian dari ekspansi ini, Tiongkok bahkan bisa mendapatkan kendali atas Pelabuhan Chahbahar di Iran, yang dibangun India, rival utama Tiongkok di Asia, sebagai respons terhadap Tiongkok yang membangun Pelabuhan Gwador di Pakistan. Pelabuhan Chahbahar memungkinkan India menghindari Pakistan – yang merupakan rival lain dari India – dalam perdagangan dengan Asia Tengah. Tapi, meskipun pelabuhan tersebut memainkan peran penting, sanksi AS memaksa India keluar dari Chahbahar dan membuat frustrasi Iran. Kenyataannya, Iran dikabarkan sudah memaksa India keluar dari proyek kereta api yang tidak melalui Pakistan dan menghubungkan dengan Afghanistan dan Asia Tengah. Kabar keretakan hubungan ini datang setelah Tiongkok dan Iran mengumumkan kesepakatan awal.  
Perselisihan perbatasan antara Tiongkok dan India baru-baru ini menunjukkan betapa seriusnya Tiongkok dalam insiatif mereka di Asia Barat. Selain membuka jalan bagi Tiongkok untuk mengendalikan Chahbahar dan memonopoli rute perdagangan ke Asia Tengah, perjanjian ini juga tampaknya memberikan peluang bagi Tiongkok untuk mengembangkan fasilitas Angkatan laut di Teluk Oman. Meskipun AS telah lama ingin beralih dari Timur Tengah untuk fokus pada Tiongkok, perjanjian Sino-Iran mengingatkan kita bahwa kedua hal ini tidak bisa dipisahkan.
Dengan meningkatkan tekanan pada Tiongkok dan Iran, AS mendorong kedua negara tersebut untuk bekerja sama. Meskipun hubungan Sino-Iran masih jauh dari poros baru, negosiasi baru-baru ini menunjukkan bahwa hal ini bisa saja terjadi.
Para pengambil kebijakan luar negeri AS harus memperhatikan hal ini. AS harus mencoba menjauhkan hubungan Tiongkok dan Iran, hal ini memerlukan keputusan tentang negara mana yang dinilai memberikan risiko yang lebih besar. Masyarakat AS mungkin ingin keluar dari Timur Tengah. Tapi faktanya kompetisi strategis dengan Tiongkok tidak hanya terjadi di wilayah Asia Timur saja.