Новое сражение в китайской войне с коррупцией
,
ГОНКОНГ – Коррупция – это раковая опухоль, от которой нет иммунитета ни у одного общества. Из-за коррупции выросло число погибших в Иране во время недавнего землетрясения, поскольку построенное десять лет назад жильё не соответствовало строительным нормам. Коррупция поразила военно-морской флот США, где сейчас ведётся следствие в отношении более 60 адмиралов и сотен офицеров, подозреваемых в мошенничестве и взятках. Жертвами коррупции стали бесчисленные правительства, начиная с администрации президента Бразилии Дилмы Русеф в прошлом году и заканчивая националистическим правительством Чан Кайши в Республике Китай (Тайвань).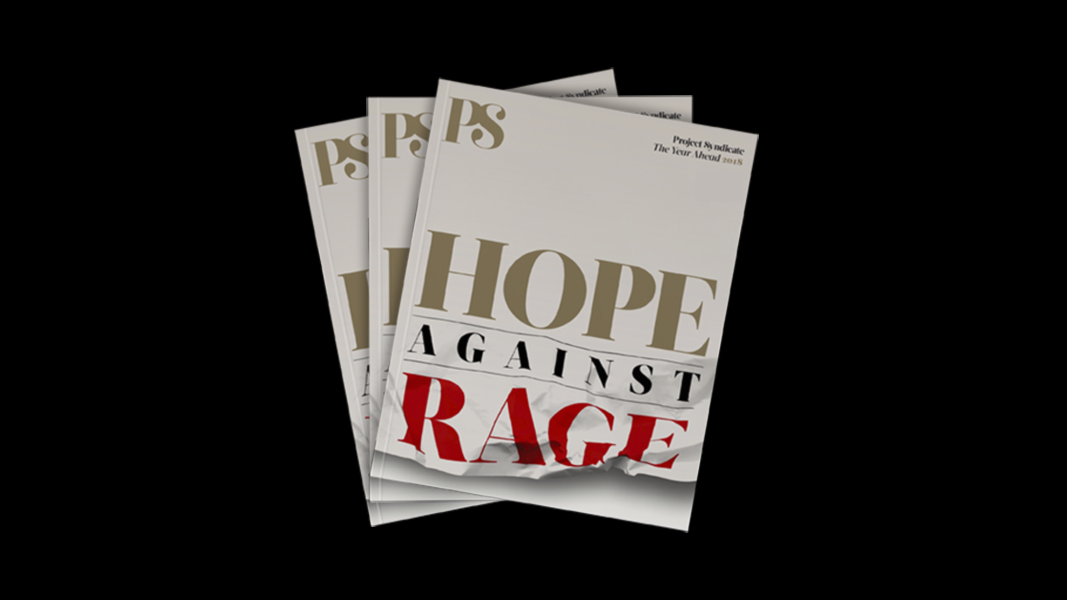 The Year Ahead 2018
The world's leading thinkers and policymakers examine what's come apart in the past year, and anticipate what will define the year ahead.
Председатель КНР Си Цзиньпин, прилежно изучивший историю, хорошо осознаёт деструктивный потенциал коррупции, поэтому он вступил в решительную борьбу с этим явлением. Но в условиях продолжающейся модернизации китайской экономики многое ещё только предстоит сделать.
Накануне экономических реформ 1980-х годов коррупция в Китае была сравнительно незначительной, поскольку небольшие размеры рынка ограничивали возможности административных злоупотреблений. Но размеры рынка росли, и в этих условиях неадекватное законодательство и слабая система институциональной защиты способствовали расцвету неприкрытой коррупции и административных злоупотреблений. Между тем, по мере роста уровня доходов и образования граждан они стали менее терпимо относится к подобным злоупотреблениям, активно требуя прозрачного и законного обеспечения базовых общественных благ (от инфраструктуры до защиты окружающей среды), а также справедливого распределения доходов и равенства жизненных перспектив.
Понимая, что коррупция способна подорвать легитимность Коммунистической партии Китая и авторитет китайского государства, Си Цзиньпин начал антикоррупционную кампанию, беспрецедентную по своим масштабам, охвату и глубине. За пять лет в рамках этой кампании были уволены и наказаны не менее 440 провинциальных чиновников, 8900 чиновников муниципального уровня, 63 тысячи чиновников районного уровня и 278 тысяч чиновников на уровне деревенской власти. В отношении примерно 58 тысяч человек были открыты уголовные дела. В целом, эта кампания затронула 1,7% членов партии, состоящей из 89 млн членов, причём как «тигров» (т.е. партийных лидеров), так и «мух» (т.е. незначительных функционеров).
Впрочем, начатый процесс далёк от завершения. В октябре на своём XIX съезде Компартия Китая одобрила создание Национальной надзорной комиссии с целью укрепить и модернизировать антикоррупционное ведомство и расширить его полномочия за рамки партии, охватив антикоррупционным контролем всех чиновников, выполняющих государственные обязанности, на всех уровнях. Однако создание устойчивых и долговечных антикоррупционных институтов не будет простой задачей, поскольку коррумпированные чиновники в любой момент могут поставить такие институты под свой контроль.
Достаточно взглянуть на примеры коррупции в развитых странах после мирового финансового кризиса 2007-2008 годов, когда лоббисты добились принятия законов и норм регулирования, закреплявших их преимущества. В США этому активно способствовало печально знаменитое решение Верховного суда по делу Citizens United в 2010 году: суд позволил корпорациям и профсоюзам анонимно тратить неограниченные суммы с целью гарантировать победу или проигрыш тем или иным кандидатам на выборах. Из-за этого решения расходы спонсоров на избирательный цикл 2016 год достигли почти $1,4 млрд, по сравнению с менее чем $100 млн на избирательный цикл 2006 года.
Итак, коррупция – это не просто недостаток государства; она также тесно связана с недостатками рыночной, правовой и идеологической систем. Если концентрация экономической и социальной власти, которой обычно способствуют финансовые рыки и сетевая экономика, может быть использована для захвата политической власти или контроля над ней, тогда эффективная работа системы сдержек и противовесов становится, по сути, невозможной.
Антрополог из Лондонской школы экономики Дэвид Гребер описывает эту проблему с точки зрения отношения политических деятелей к бюрократии. Гребер отмечает, что политики на правом фланге осуждают избыток бюрократии. Но предлагаемое ими решение – снизить роль государства и дать волю рыночным силам – в реальности способствует экспансии обременительной бюрократии.
Гребер суммировал свои взгляды в так называемом «железном законе либерализма»: «любая рыночная реформа, любая правительственная инициатива по снижению бюрократических барьеров и развитию рыночных сил в конечном итоге приводят к росту количества норм регулирования, объёма бумажной работы и численности бюрократов, работающих на государство». Иными словами, рынки способны работать эффективно лишь под надзором компетентного, честного и справедливого государства, обеспечивающего эффективную защиту от злоупотреблений и взяточничества, причём как со стороны участников рынка, которые предлагают взятки, так и со стороны чиновников, которые их берут.
Что всё это значит для Китая? Для начала страна нуждается в создании современных механизмов разрешения гражданских споров, возникающих из-за нечётких прав собственности или правил рыночных транзакций. Здесь Китай мог бы опереться на систему общепринятого права на Западе, в соответствии с которой решения выносятся на основе уже созданных прецедентов. Или же можно использовать административные суды для решения споров между частными лицами и бюрократией. Независимая комиссия по борьбе с коррупцией    в Гонконге также могла бы стать полезной моделью.
Одновременно Китаю необходимо сократить стимулы к коррупции, повысив зарплату гражданских служащих на всех уровнях. Сегодня зарплаты чиновников обычно устанавливаются, исходя из общего уровня национального дохода. Однако рассчитанная таким образом зарплата не является достаточно высокой, чтобы избавить чиновников от искушения воспользоваться своими огромными полномочиями для получения личных выгод в некоторых ключевых секторах, таких как энергетика, финансы и недвижимость.
В развитых странах чиновники не просто получают более высокую зарплату; обычно для них также вводятся ограничения, описывающие, что и когда они могут делать, покинув государственную должность. В Китае же чиновники, находясь на госслужбе, могут раздавать привилегии, чтобы после увольнения получить высокооплачиваемое рабочее места или другие выгоды.
Будет нелегко добиться поддержания ответственности и не допускать захвата институтов власти лоббистами и коррупционерами – данный процесс предполагает повышение морального уровня бюрократов в зоне риска. Возможно, это будет самая трудная задача для Си Цзиньпина, когда он будет работать над воплощением в жизнь провозглашённой им «Китайской мечты». Впрочем, пока что антикоррупционная кампания в Китае, похоже, движется по правильному пути.