Meritokrasi Korup Tiongkok
ANN ARBOR – Sejak Presiden Tiongkok Xi Jinping meluncurkan gerakan anti-korupsi menyeluruhnya pada tahun 2012, lebih dari 1,5 juta pejabat, termasuk beberapa dari pimpinan Partai Komunis Tiongkok (PKT) telah diberi hukuman. Di antaranya adalah Ji Jianye, mantan Walikota Nanjing dan Yangzhou, di Provinsi Jiangsu. Ji sekarang hanya dikenang karena suap dan skandal yang melilitnya. Namun, sebelum kejatuhannya, Ji terkenal dengan kemampuan tangan besinya. "Di Yangzou," diberitakan salah satu media lokal Southern Weekend, "sebagian besar warga setuju bahwa Ji adalah pemimpin yang paling besar sumbangannya pada kota tersebut sejak tahun 1949."  
Anggapan tentang sistem politik Tiongkok sangatlah terbelah. Satu pihak menganggap Tiongkok menerapkan meritokrasi bergaya Konghucu yang, menurut Daniel A. Bell dari Universitas Shandong, memilih pejabat "sesuai dengan kemampuan dan keluhurannya" melalui proses dari atas ke bawah, dan bukan dengan pemilihan umum. Menurut Bell, meritokrasi memberikan alternatif bagi – bahkan menantang –demokrasi. Dia mengusulkan kepada pemerintah Tiongkok untuk mengekspor cara ini ke luar negeri.
Kelompok kedua terdiri dari para pembantahnya seperti Minxin Pei dari Claremont McKenna College dan penulis Gordon G. Chang, yang bersikeras selama berdekade-dekade lamanya bahwa PKT sedang membusuk karena korupsi dan akan hancur dalam waktu dekat. Sederhananya, Pei menjelaskan bahwa rezim tersebut penuh dengan "perampasan, penyelewengan, dan kekacauan."
Sebenarnya keduanya salah. Korupsi dan kompetensi tidak saja beriringan di dalam sistem perpolitikan Tiongkok; keduanya juga saling mendukung. Ji adalah contoh utamanya. Melalui pembongkaran besar-besaran dan proyek pembaruan kota, dia dengan cepat mentransformasi Yangzhou menjadi tujuan wisata yang mendapat banyak penghargaan dan dalam karirnya, dia diberi julukan "Walikota Buldoser." Di bawah pemerintahannya, PDB kota tersebut melebihi rerata provinsi Jiangsu untuk pertama kalinya dalam sejarah.
Pada saat yang sama, kroni-kroni Ji mendapatkan banyak kekayaan dalam masa pemerintahan Ji. Sebagai imbalan kado-kado mewah, suap, dan saham berbagai perusahaan, Ji memberi perusahaan-perusahaan tersebut akses yang nyaris berupa monopoli atas proyek-proyek pembangunan dan renovasi pemerintah. Salah satu perusahaan ini, Gold Mantis, mendapat kenaikan keuntungan sebesar lima belas kali lipat hanya dalam waktu enam tahun. Semakin Ji mendorong pertumbuhan daerah, semakin besar kekayaan yang ia dan kroni-kroninya dapatkan.
Paradoks ini tidak terbatas pada Ji saja. Dalam buku saya yang akan terbit, China's Gilded Age (Zaman Keemasan Tiongkok), penelitian saya mengenai karier 331sekretaris PKT tingkat kota menguak bahwa sekitar 40% dari mereka yang didakwa atas kasus korupsi adalah mereka yang baru diangkat tidak lebih dari lima tahun atau bahkan ada yang hanya beberapa bulan sebelum kejatuhan mereka.
Subscribe now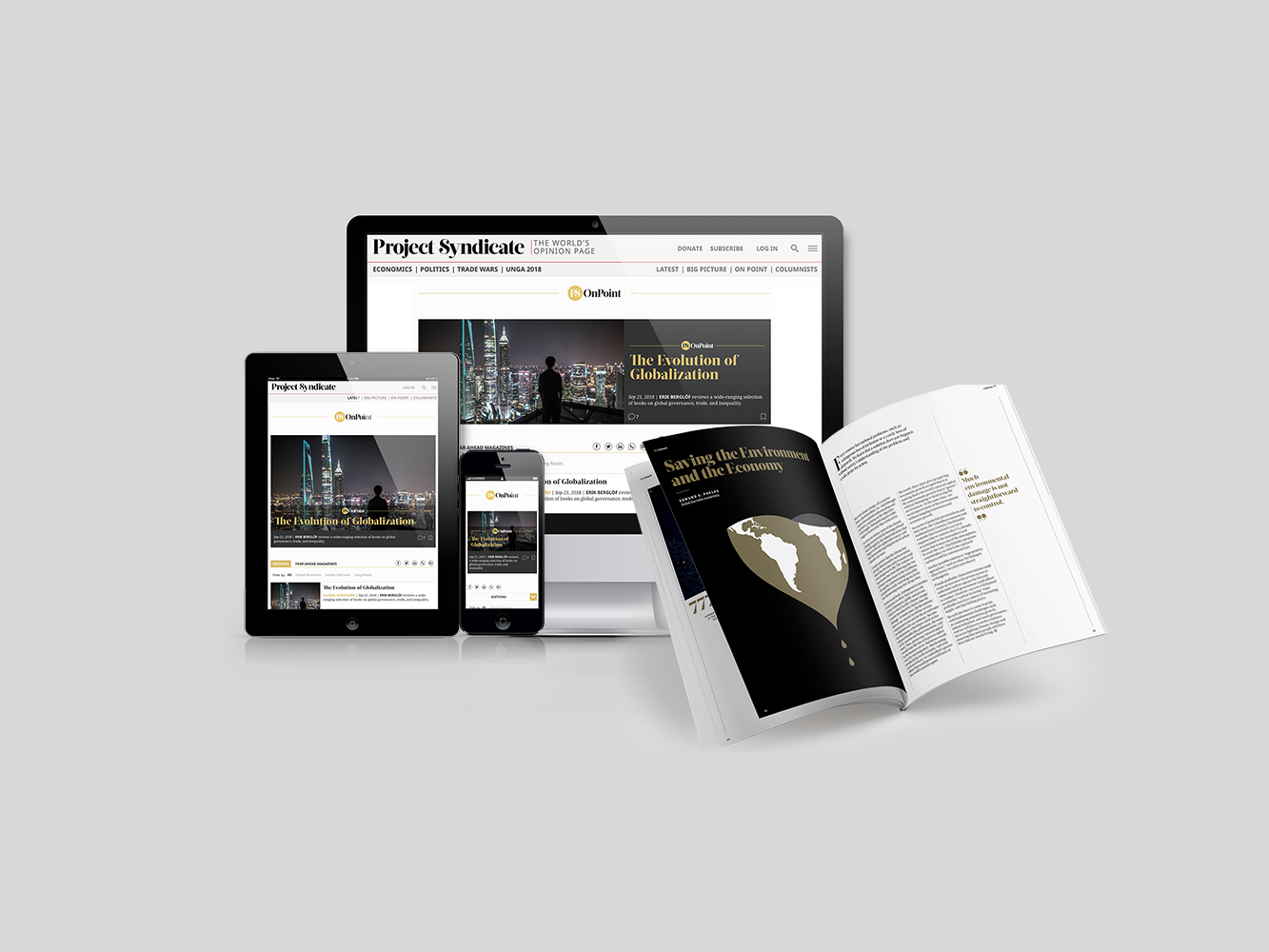 Subscribe now
Subscribe today and get unlimited access to OnPoint, the Big Picture, the PS archive of more than 14,000 commentaries, and our annual magazine, for less than $2 a week.
Para pendukung meritokrasi Tiongkok seperti pemodal ventura Eric X. Li mengakui adanya patronasi dan korupsi namun berpendapat bahwa "kemampuan tetap menjadi pendorong utama." Namun, korupsi lebih merupakan fitur daripada kekurangan. Tentunya ini bukan merupakan suatu hal yang mengagetkan. PKT menguasai sumber daya yang strategis – dari tanah dan pendanaan hingga kontrak-kontrak pengadaan – dan tiap pejabat PKT mendapat kekuasaan yang besar. Oleh karena itu, banyak pejabat PKT selalu dibanjiri permintaan tolong yang sering kali disertai dengan suap.
Meritokrasi politis juga selalu menghadapi masalah siapa yang akan mengawasi para pengawas. Li menjelaskan bahwa unit PKT yang melakukan pengangkatan para pejabat, Departemen Organisasi, adalah "mesin sumber daya manusia yang menjadi impian banyak perusahaan-perusahaan yang sangat sukses." Namun, unit ini bahkan lebih korup daripada unit-unit lain karena unit ini mengendalikan penunjukan dan pengangkatan para pejabat. Tidak mengagetkan lagi, pada tahun 2018, 68 pejabat di Departemen Organisasi Pusat dihukum karena korupsi.
Sebaliknya, para pembantah anggapan ini condong ke arah sebaliknya. Mereka berfokus pada korupsi di Tiongkok dan mengabaikan keefektifan para pejabat korup ini dalam mendorong pertumbuhan dan menyediakan jaminan kesejahteraan sosial. Bo Xilai, mantan pimpinan partai di Chongqing yang dilengserkan secara dramatis pada tahun 2012 adalah contoh paling nyata. Walaupun dia terang-terangan menyalahgunakan kekuasaannya, Bo berhasil mengubah daerahnya yang terkepung daratan menjadi daerah yang kaya, menyediakan fasilitas umum yang baik, dan menyediakan perumahan dengan harga yang terjangkau bagi puluhan juta warga miskinnya.
Yang gagal dipahami oleh kedua belah pihak adalah hubungan saling menguntungkan antara korupsi dan kinerja dalam sistem politik Tiongkok yang sangat kompetitif. Bagi para elite yang mendapat gaji resmi yang rendah, kronisme tidak hanya bermanfaat untuk mendanai konsumsi mewahnya namun juga untuk mendukung kemajuan kariernya. Kroni-kroni kaya memberi sumbangan ke pekerjaan umum, memobilisasi jaringan bisnisnya untuk berinvestasi pada skema-skema pembangunan negara, dan membantu para politisi menyelesaikan proyek-proyek besarnya yang menguntungkan baik bagi citra suatu kota dan bagi rekam jejak politisi tersebut.
Walau seperti tidak akan ada habisnya, perang Xi melawan korupsi telah menangkap pejabat korup dalam jumlah yang sangat besar, dan terus bertambah. Namun, perang ini mengabaikan realitas yang sangat penting; kinerja para politisi sangat tergantung pada sponsor dari kroni-kroni swasta dan patronasi politis. Perang ini juga belum mampu mengurangi kekuasaan negara atas perekonomian, yang merupakan akar masalah dari korupsi ini. Sebaliknya, Xi justru telah meningkatkan intervensi negara pada perekonomian hingga pada tingkat yang belum pernah terjadi selama bertahun-tahun.
Paradoks-paradokslah yang membentuk ekonomi politik Tiongkok. Tiongkok dikuasai oleh partai komunis, namun Tiongkok bersifat kapitalis. Rezim tersebut memiliki sistem meritokrasi namun juga korup. Memahami Tiongkok memerlukan pemahaman mengenai kontradiksi-kontradiksi tersebut yang akan tetap ada pada dekade yang akan datang.