Zbankrotovaná optika centrálního bankovnictví
LOS ANGELES – Bývalý ministr financí USA Lawrence H. Summers a Anna Stansburyová nedávno vyjádřili pochybnost nad budoucností centrálního bankovnictví a nadnesli, že převládající rámec měnové politiky je naléhavě nutné přehodnotit. Souhlasím. K revizi uvažování "staré keynesiánské ekonomie" vyzývám už víc než deset let, od článku, který jsem uveřejnil roku 2006, tedy dva roky předtím, než kladení otázek ohledně způsobu uvažování o makroekonomické teorii začalo být vlivem Velké recese v módě. Je mi povzbuzením, že náhled a suma výzkumu, které jsem vypracoval, si dál získávají podporu veřejnosti.
Mnozí se v současné éře nízkých – a v některých případech záporných – úrokových sazeb začínají obávat, že Evropské centrální bance a Federálnímu rezervnímu systému USA "dochází munice". Když už je měnověpolitická sazba centrální banky nízká, nelze ji v případě krize dál o mnoho snížit. Dalo by se tedy tvrdit, že teď, dokud je nízká nezaměstnanost, by Fed měl sazby zvyšovat, aby si vytvořil dostatečný prostor pro osekávání úrokových sazeb v budoucnu, kdy může být nezaměstnanost vysoká. Přesto zvyšovat úrokové sazby postrádá smysl, pokud by takový postup mohl vyvolat recesi. Otázkou tedy je, zda existuje způsob jak doplnit soudek s prachem, aniž by došlo k výbuchu.
Když Fed nebo ECB zvýší sazby, nová keynesiánská ekonomická teorie předpovídá, že takový vzestup nakonec povede k poklesu inflace a že cestu z bodu A do bodu B bude nevyhnutelně provázet vyšší nezaměstnanost. Můj vlastní výzkum ale naznačuje, že nová keynesiánská ekonomická teorie se mýlí. Vždyť kdyby Fed pomalu zvyšoval krátkodobou sazbu a akciové trhy podpořil zárukou, že bude kupovat široce založený burzovně obchodovaný fond za pevnou cenu, není důvod, proč by zvýšení sazeb mělo zapříčinit vyšší nezaměstnanost.
Podle zmíněné teorie má nižší úroková sazba vést k vyšším investičním výdajům, čímž rozproudí agregátní poptávku a sníží nezaměstnanost. Nižší nezaměstnanost pak má vyvíjet tlak na růst mezd, což se nakonec promítne do vyšších cen (inflace) prostřednictvím mechanismu obchodní marže. Právě tehdy centrální banka otočí svůj přístup a začne zvyšovat úrokové sazby. Celý tento příběh ale závisí na předpokladu, že existuje jedinečná přirozená míra nezaměstnanosti – tedy "míra nezaměstnanosti neurychlující inflaci" (NAIRU) –, při níž se tempo růstu cen nezvyšuje ani neklesá.
Noví keynesiánci sice přiznávají, že se NAIRU může v průběhu času měnit, ale nedokážou předvídat, jak se bude chovat. Centrální bankéři naopak provádějí interní výpočty NAIRU a ty pak vnášejí do rozhodování o měnověpolitické sazbě. Když je míra nezaměstnanosti pod odhadem současné NAIRU a inflace se stále neprojevuje, věc si jednoduše uzavřou tak, že se NAIRU musela snížit. To není věda; to je víra.
Ve své knize Prosperity for All k této dnešní obdobě věštění z čajových lístků nabízím alternativu. Moje teorie uznává, že míra neurychlující inflaci odpovídá jakékoli míře nezaměstnanosti. Tento názor původně vznesl samotný John Maynard Keynes v Obecné teorii zaměstnanosti, úroku a peněz a ekonomové, kteří na něj navazovali, jej po desetiletí zdůrazňovali. Ve svém výzkumu dokládám, že tento postkeynesiánský názor lze uvést do souladu s konvenční mikroekonomickou teorií za pomoci "nové" teorie hledání na trhu práce.
Subscribe now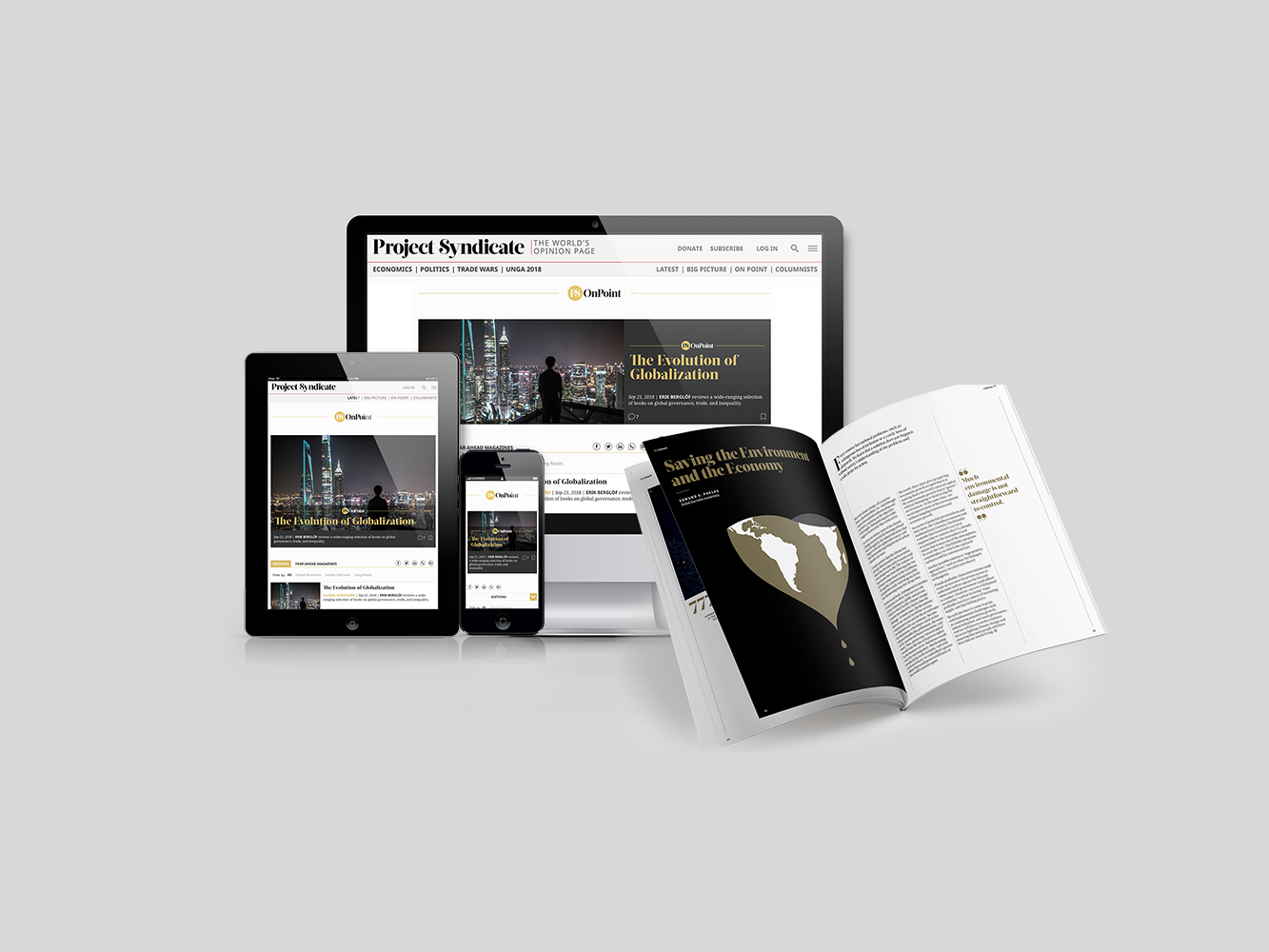 Subscribe now
Subscribe today and get unlimited access to OnPoint, the Big Picture, the PS archive of more than 14,000 commentaries, and our annual magazine, for less than $2 a week.
Standardní teoretický náhled je plně založen na Phillipsově křivce, která stojí na přímé přetlačované mezi inflací a nezaměstnaností. Právě toto prizma určuje, jaký výzkum má přístup do předních ekonomických žurnálů a jaké diskuse probíhají na jednáních o politikách centrálních bank po celém světě. Právě toto prizma formuje způsob, jímž všichni od novinářů přes akademiky po širší veřejnost interpretují měnověpolitická rozhodnutí. Je to ale zavádějící optika, jíž se musíme zbavit, chceme-li zlepšit to, jak spravujeme moderní tržní ekonomiky.
Nestačí ale za tím účelem kritizovat Phillipsovu křivku. Pokud je teorie chybná, je nezbytné nahradit ji něčím lepším a něčím jiným než návratem ke keynesiánství 50. let, jak dnešní kritici neoklasicistní makroekonomické teorie patrně navrhují. Podle Summerse a Stansburyové by vláda měla "prosazovat poptávku skrze fiskální politiky a další prostředky" (mé zdůraznění). Souhlasím sice, že až Evropa nebo USA vstoupí do další recese, měnová politika bude bezmocná, ale nejsem přesvědčen, že správnou reakcí jsou vládní výdaje. Můj vlastní výzkum předkládá empirické důkazy, že příčinou recesí jsou krachy na trzích aktiv. Je tudíž lepší stabilizovat ceny aktiv než stavět mosty do vzduchoprázdna.
Moderní tržně založené společnosti osvobodily z žalostné bídy víc lidských bytostí než kterákoli jiná známá forma ekonomické organizace. "Kapitalismus" však není nějaká monolitická struktura existující v protikladu k "socialismu". Existuje kontinuum alternativních ekonomických uspořádání, s laissez-faire na jednom pólu a centrálním plánováním na druhém. Naším cílem by mělo být vytvořit instituce, které maximálně využijí výhod trhu jako mechanismu pro koordinaci informací a zároveň zajistí koleje, po nichž trh jede.
Z angličtiny přeložil David Daduč