La médiation internationale n'est pas la solution en Catalogne
MADRID – Au soir du 10 octobre, le président séparatiste de la Catalogne, Carles Puigdemont, s'est présenté devant le parlement régional pour prononcer ce que beaucoup attendaient comme une déclaration unilatérale d'indépendance. Mais ce discours a finalement éludé la question. Après avoir affirmé que les résultats du référendum lui conféraient « un mandat pour que la Catalogne devienne un État indépendant, sous la forme d'une république », Puigdemont a proposé de « suspendre les effets de la déclaration d'indépendance pour entamer un dialogue au cours des prochaines semaines ».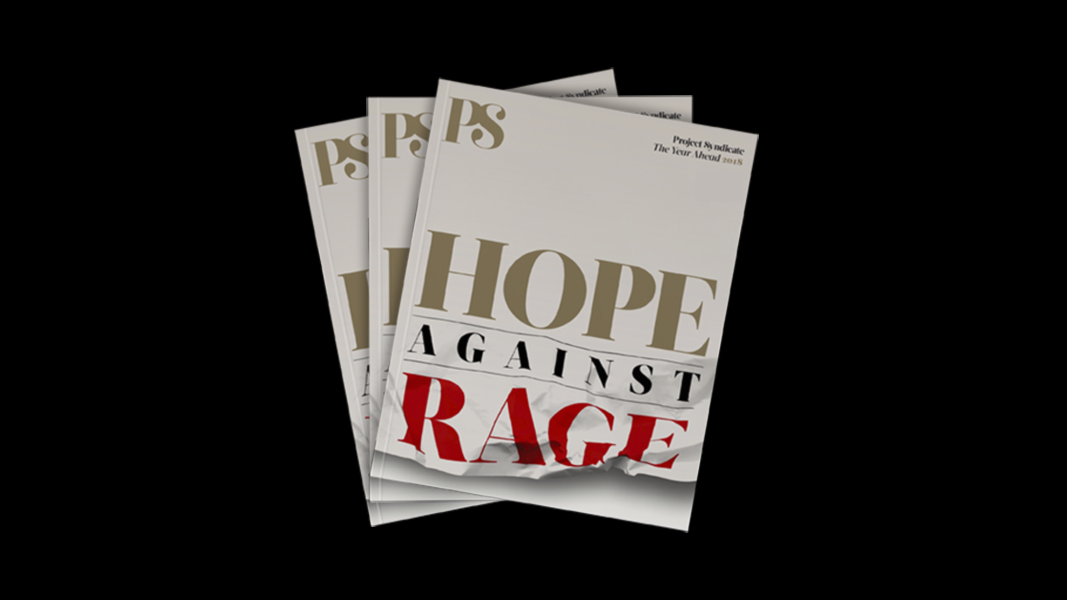 The Year Ahead 2018
The world's leading thinkers and policymakers examine what's come apart in the past year, and anticipate what will define the year ahead.
Ce discours laisse derrière lui davantage de questions que de réponses, ce qui était précisément l'objectif. En effet, Puigdemont ne s'adressait pas aux manifestants anti-indépendance des rues de Barcelone, ni plus largement aux citoyens espagnols, mais clairement à la communauté internationale. Comme ses homologues séparatistes catalans, Puigdemont a conscience que le seul espoir de progression du mouvement réside dans l'internationalisation.
Depuis que le gouvernement régional catalan a organisé un référendum illégal sur l'indépendance le 1er octobre, ses leaders séparatistes et leurs sympathisants en appellent régulièrement à une médiation internationale dans leur confrontation avec le gouvernement espagnol. L'objectif, illustré par le discours de Puigdemont, consiste à faire valoir la magnanimité de la Catalogne, afin que la région puisse rallier à sa cause la communauté internationale.
Cet appel au dialogue – dans un bref et simple tweet qui tient précisément en 140 caractères – résonne auprès d'une grande partie des médias et de cette plus large nébuleuse que l'on appelle la « communauté internationale ». Les doyens du monde entier, parmi lesquels l'ancien secrétaire général des Nations-Unies Kofi Annan et son homologue lauréat du prix Nobel Desmond Tutu, en ont eux aussi appelé au dialogue. Face au chaos et à la confusion, quel mal y aurait-t-il à dialoguer ?
Aucun, bien entendu. La démocratie repose fondamentalement sur le dialogue. En son cœur, le système démocratique est un simple cadre juridique – fondé sur une Constitution – qui facilite la discussion et la résolution des désaccords. Il ne s'agit en aucun cas d'un modèle figé. Lorsque ce cadre présente une difficulté, la Constitution peut être révisée, bien que cela ne s'effectue pas à la légère. La démocratie est un travail de tous les instants. Elle exige persuasion, alliances et compromis. Mais aussi longtemps que la société croit en la démocratie, la démocratie fonctionne.
C'est lorsque le dialogue est poussé au-delà des limites constitutionnelles du système qu'un problème survient. En effet, inutile de se livrer à l'exercice démocratique du compromis si chacun a la possibilité de contourner ses règles fondamentales. Or, avec tout le respect que méritent Annan et Tutu, tel est précisément ce à quoi aboutirait une médiation extérieure – qui risquerait de saper la démocratie espagnole.
C'est la raison pour laquelle le monde – et en particulier l'Europe – doivent résister aux appels des séparatistes catalans en faveur d'une médiation internationale. Car ce sont purement et simplement l'avenir de l'État de droit et de la démocratie constitutionnelle en Espagne – et ailleurs – qui sont ici en jeu.
La situation en Catalogne est un problème qui appartient à la nation espagnole, et en particulier à une société catalane divisée. Et bien que l'Espagne soit une démocratie relativement jeune, elle est également une démocratie mature, qui a affronté de nombreux défis en 42 ans depuis la mort du dictateur Francisco Franco. Laissons à son système robuste et dynamique la possibilité de fonctionner.
La bonne nouvelle, c'est que l'Union européenne et ses États membres adoptent à ce jour précisément cette position. Le président français Emmanuel Macron a rejeté l'idée d'une intervention européenne, déclarant que cela « donnerait raison à ceux qui ne respectent pas l'État de droit ».
Au niveau de l'Union, le président du Conseil européen Donald Tusk, malgré certaines déclarations équivoques sur le sujet, a appelé Puigdemont à « respecter l'ordre constitutionnel ». Le vice-président de la Commission européenne, Frans Timmermans, a déclaré que les autorités régionales catalanes avaient « choisi d'ignorer la loi », et que si venait à disparaître l'un des trois piliers des sociétés européennes – « démocratie, respect de l'État de droit, et droits de l'Homme » – « les autres s'effondrer[aient] aussi ».
La pression exercée pour internationaliser cette crise – ou plus précisément pour l'« européaniser » – est vouée à perdurer. Les leaders séparatistes catalans sont intelligents et au fait des médias. Ils savent que des scènes de violence, voire une impasse prolongée, viendraient nuancer le refus d'intervenir des dirigeants européens. Ils savent également qu'au sein d'une UE de plus en plus intergouvernementale, certains États membres ne considéreraient pas nécessairement la perspective d'une Espagne affaiblie comme une issue négative.
Les dirigeants européens ne doivent pas succomber à cette tentation. L'UE est par essence une construction fondée sur le droit. Faciliter l'érosion de l'État de droit et de la démocratie serait un anathème pour ses dirigeants, et constituerait également une aberration pour des États membres qui ne cessent de défendre leur souveraineté et leurs prérogatives.
Plus largement, si la démocratie espagnole, située au cœur de l'Europe occidentale, peut être affaiblie de manière aussi fondamentale, il en va de même pour les démocraties partout ailleurs. Par opposition, si l'Espagne peut bénéficier de l'espace lui permettant de résoudre le défi qu'elle rencontre, l'État de droit s'en trouvera redynamisé. Pour ceux qui se proclament les défenseurs de la démocratie libérale, court-circuiter cette possibilité est aussi irresponsable qu'hypocrite.
Traduit de l'anglais par Martin Morel