La mediación internacional no es solución para Cataluña
MADRID – El pasado 10 de octubre, el presidente separatista de Cataluña, Carles Puigdemont, compareció en el Parlament para proclamar lo que muchos esperaban fuera una declaración unilateral de independencia. Pero finalmente su discurso no hizo sino eludir la cuestión. Pese a afirmar que asumía "el mandato del pueblo de que Cataluña se convierta en un estado independiente en forma de república", propuso que "el Parlamento suspenda los efectos de la declaración de independencia" para emprender un diálogo en las próximas semanas.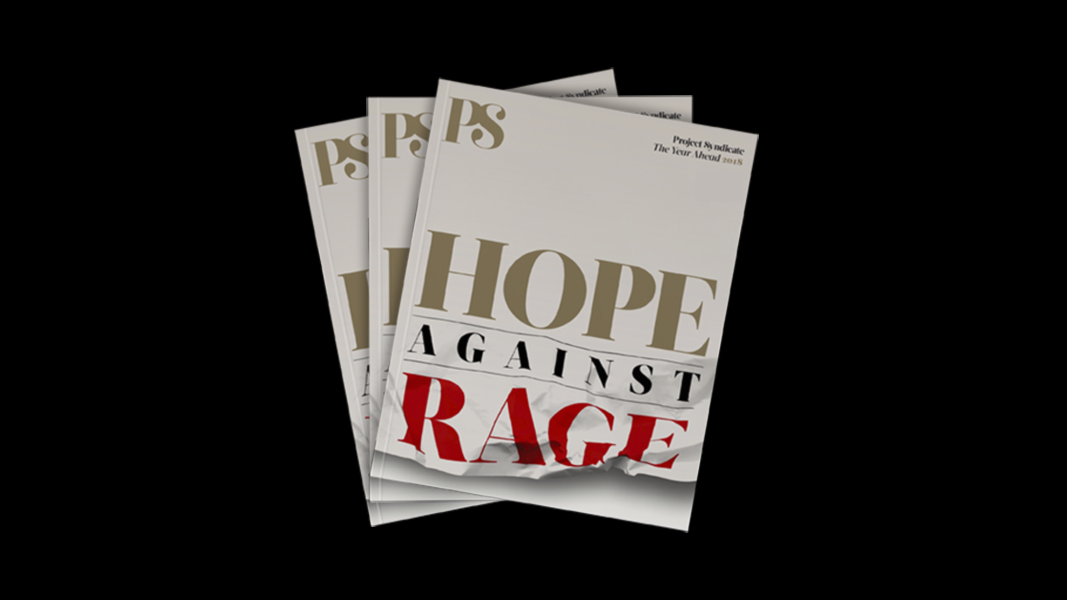 The Year Ahead 2018
The world's leading thinkers and policymakers examine what's come apart in the past year, and anticipate what will define the year ahead.
Su actuación dejó en el aire más preguntas que respuestas, pero eso es exactamente lo que perseguía. Puigdemont no se dirigía a los manifestantes de las calles de Barcelona, ni a los ciudadanos españoles en general, sino que lo hacía a la comunidad internacional. Como sus compañeros separatistas, Puigdemont sabe que la única posibilidad de que el movimiento independentista que encabeza prospere, reside en su internacionalización.
Desde que el pasado 1 de octubre el gobierno autonómico de Cataluña celebrase un referéndum ilegal para la independencia, los líderes separatistas y sus simpatizantes han apelado en reiteradas ocasiones a la mediación internacional para solucionar su enfrentamiento con el Gobierno español. El objetivo, como ilustró el discurso de Puigdemont, es presentar una Cataluña magnánima, para ganar el favor de medios y observadores extranjeros.       
La invocación al diálogo — un llamamiento tan simple y brillante, que se puede expresar en los 140 caracteres de un tweet —  resuena con fuerza en los medios internacionales y en la amplia nebulosa conocida como "comunidad internacional". Figuras punteras como el ex Secretario General de Naciones Unidas, Kofi Annan, o el Premio Nobel de la Paz Desmond Tutu, han abogado por el diálogo. Frente a una situación confusa y caótica, ¿qué hay de malo en hablar?
La respuesta es, por supuesto, nada. La democracia se fundamenta en el diálogo. En esencia, un sistema democrático es un marco jurídico — sustentado por una constitución — que facilita el debate y la resolución de disputas. No se trata pues de un modelo estático. Si se identifica una cuestión mayor, la Constitución puede modificarse con rigor y según sus propias reglas. La democracia requiere, así, atención y esfuerzo continuados. Persuasión, alianzas y negociación. Pero ante todo, precisa del compromiso activo y leal de la sociedad que organiza.
Cuando se pretende forzar el diálogo más allá de los límites del sistema constitucional, el sistema quiebra. En efecto, si se pudieran eludir las reglas básicas constitucionales a voluntad, el dar y recibir propio de la democracia quedaría anulado. Desde el respeto debido a Annan y Tutu, la mediación externa de la que se han hecho eco, vulneraría la democracia española.
Es por ello que el mundo — y especialmente Europa — debe resistir a la llamada de los separatistas catalanes a la mediación internacional. El Estado de derecho y la democracia constitucional en España — y en el extranjero — dependen de ello.
Lo que ocurre en Cataluña es un problema para la nación española y, en particular, para la dividida sociedad catalana. España es una democracia relativamente joven; es, asimismo, una democracia madura que ha superado numerosos desafíos desde la muerte del dictador Francisco Franco, hace ya 42 años. Es preciso pues anclar el debate en su sólido y dinámico sistema. 
La buena noticia es que la Unión Europea y sus estados miembro han seguido hasta la fecha esta postura. El Presidente francés, Emmanuel Macron, rechazó la intervención europea argumentando, justamente, que ello supondría reforzar a quienes no respetan el Imperio de la Ley.
En Europa el Presidente del Consejo Europeo, Donald Tusk, pese a la ambigüedad de algunas de sus afirmaciones, ha urgido a Puigdemont a que respete el orden constitucional. El Vicepresidente de la Comisión Europea, Frans Timmermans, recalcó que las autoridades autonómicas catalanas habían "optado por ignorar la ley" y que si uno de los tres pilares de las sociedades europeas   — "democracia, respeto al Estado de derecho y Derechos Humanos" — se suprime, "los demás también caerán".
Pero la presión para internacionalizar — o, más concretamente, para "europeizar" — la crisis continuará. Los líderes separatistas catalanes son hábiles y expertos en medios. Saben que las escenas de violencia, o incluso la prolongación de un impasse, pueden debilitar la determinación de los líderes europeos de no involucrarse. También saben que, en una UE enfrentada a la disyuntiva de la primacía intergubernamental frente a la consolidación de un núcleo más integrado, varias capitales pueden contemplar la perspectiva de una España sumida en problemas internos como algo no necesariamente negativo.
Los líderes europeos no deben sucumbir a esta tentación. La UE es, fundamentalmente, una construcción de Derecho. Facilitar la degradación del Estado de derecho y la democracia debería ser anatema para sus líderes. Tampoco tiene sentido para los estados miembro minar su soberanía y prerrogativas.
Finalmente, si los cimientos de una democracia en el corazón de Europa se pueden socavar, se pueden socavar en todas partes. Por el contrario, el que España supere el reto al que se enfrenta, reforzará el Estado de derecho. Para aquellos que se autoproclaman defensores de la democracia liberal, cortocircuitar esa posibilidad es tan irresponsable como hipócrita.