La démocratie peut triompher à nouveau
BUDAPEST – Ma conscience politique est née avec les changements systémiques survenus à la suite de l'effondrement du communisme en Hongrie, en 1989. Je fus à la fois fasciné et enchanté par la démocratisation rapide de mon pays. Adolescent, je parvins à persuader ma famille de me conduire à la frontière autrichienne, pour observer l'histoire de mes propres yeux : le démantèlement du rideau de fer, évolution qui permit aux réfugiés est-allemands de gagner l'Ouest. À la lecture de nombreux journaux nouveaux, et assistant aux rassemblements de partis politiques démocratiques alors nouvellement créés, je fus à l'époque absorbé par l'atmosphère d'une espérance sans limite pour notre avenir.
Aujourd'hui, ces réactions apparaissent comme de la naïveté enfantine, ou du moins comme le produit d'un état d'esprit idyllique. Car la démocratie et l'avenir de la civilisation humaine sont actuellement en grand danger, menacés par des crises qui se chevauchent, à facettes multiples.
Trois décennies après l'effondrement du communisme, nous sommes de nouveau confrontés en Europe à des forces politiques antidémocratiques, dont les actions ressemblent souvent à celles des communistes d'hier, à ceci près qu'elles font aujourd'hui campagne sur un populisme autoritaire et nationaliste. À l'instar des communistes d'autrefois, ces mouvements s'en prennent aux « agents étrangers », aux « ennemis de l'État » – comprenez quiconque s'oppose à leurs valeurs ou préférences politiques – et dénigrent encore l'Occident, en employant bien souvent les mêmes termes abusifs entendus sous l'ère communiste. Leurs pratiques politiques érodent les normes et institutions démocratiques, détruisant la sphère publique et intoxiquant mentalement les citoyens au travers de mensonges et manipulations.
Le populisme nationaliste a tendance à s'axer sur un seul objectif : monopoliser le pouvoir étatique et tous ses actifs. Dans le cas de mon pays, le régime du Premier ministre Viktor Orbán s'est accaparé la quasi-totalité de l'État via une habile manipulation des institutions démocratiques, et une démarche de corruption de l'économie. Les élections parlementaires de l'an prochain (lors desquelles j'affronterai Orbán) seront décisives quant à la question de savoir si la captation de l'État en Hongrie peut encore être inversée.
C'est encore possible de mon point de vue. Imputer aux populistes l'entière de la responsabilité de l'érosion de notre démocratie reviendrait toutefois à confondre cause et effet. Les racines de nos lacunes démocratiques s'étendent au-delà du nationalisme ardent du parti au pouvoir, de son conservatisme social, et de sa propension à malmener les droits constitutionnels. Tout comme la montée des partis politiques illibéraux dans les démocraties occidentales plus anciennes, le recul démocratique en Europe centrale et orientale s'explique notamment par des problèmes structurels tels que l'injustice sociale et les inégalités omniprésentes. Ces difficultés ont-elles-même beaucoup à voir avec la mauvaise gestion et les abus qui ont marqué le processus de privatisation et de transition vers une économie de marché après 1989.
Les démocraties bien établies et plus anciennes connaissent des difficultés de distorsion sociale similaires. Avec le développement d'un État-providence social au cours des décennies d'après-guerre (les fameuses « trente glorieuses » du démographe français Jean Fourastié), la croissance économique dans les démocraties occidentales a permis une expansion massive de la classe moyenne. Cette évolution a cependant été suivie d'une vague de déréglementation néolibérale ainsi que de politiques économiques et sociales de fondamentalisme de marché, dont les retombées sont aujourd'hui clairement visibles.
Subscribe to Project Syndicate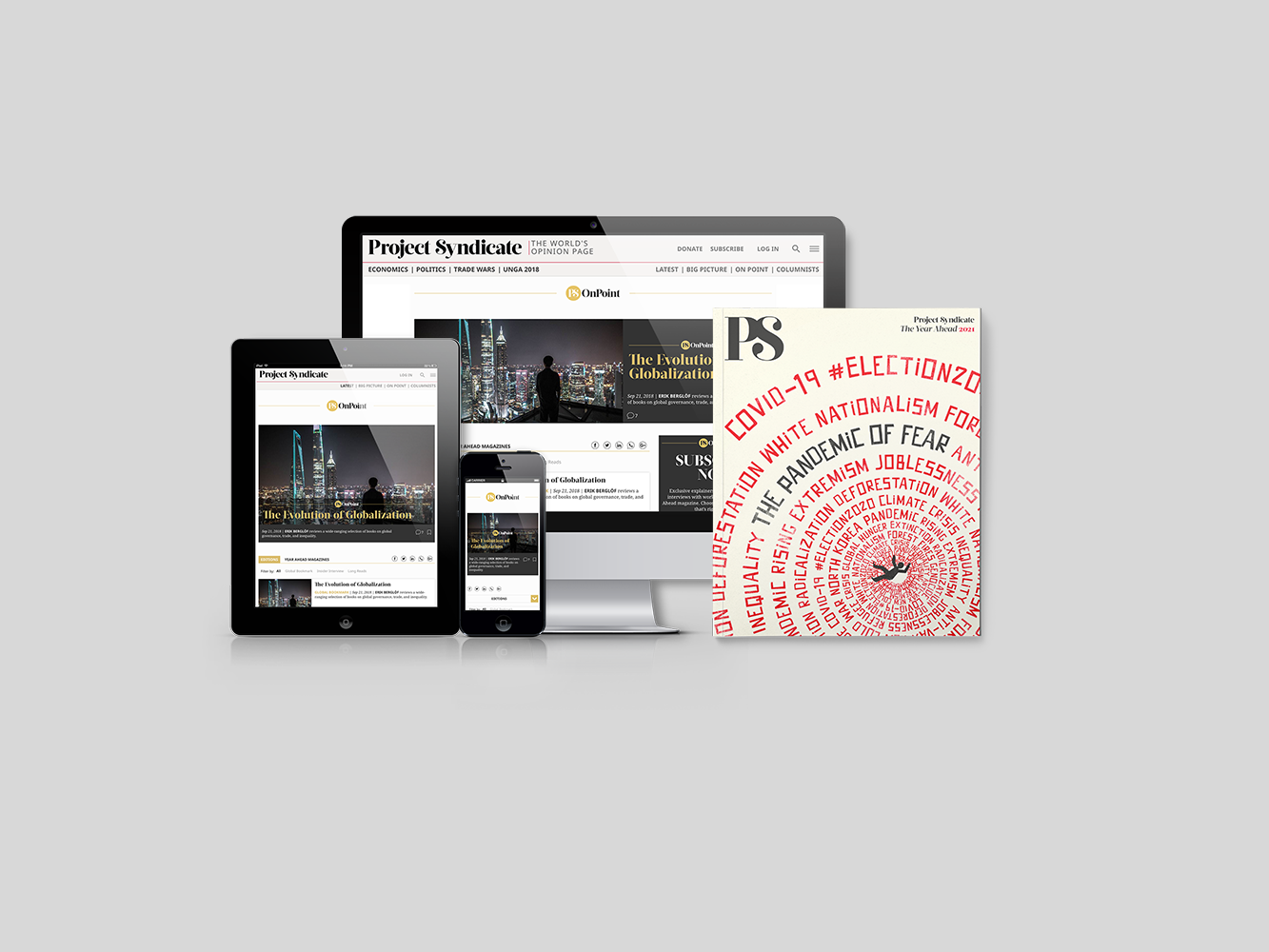 Subscribe to Project Syndicate
Enjoy unlimited access to the ideas and opinions of the world's leading thinkers, including weekly long reads, book reviews, topical collections, and interviews; The Year Ahead annual print magazine; the complete PS archive; and more – for less than $9 a month.
C'est avant tout une dissociation radicale entre croissance économique et bien-être social qui a fait sortir de sa lampe le génie populiste illibéral, et qui a rompu le consensus démocratique dans de nombreux pays.
Pire encore, notre génération est confrontée à bien d'autres défis que cette « simple » révolte politique et sociale massive. Nous connaissons également une crise climatique qui remet en question les conditions préalables mêmes sur la base desquelles nos sociétés modernes s'organisent. Les progressistes dont je fais partie considèrent ici encore cette crise comme une conséquence directe de la manière dont notre système économique fonctionne. La croissance économique infinie, non régulée – qui constitue la dynamique centrale du capitalisme – n'est tout simplement pas compatible avec l'existence sur une planète aux ressources limitées. En l'état actuel des choses, notre système capitaliste conduit à toujours plus d'extraction de ressources, et à toujours plus d'émissions chaque année.
Face à ces défis, nous ne pouvons nous permettre de céder au fatalisme ou à l'apathie. Les progressistes doivent croire en la promesse du progrès humain. Nos institutions et politiques économiques peuvent s'adapter pour tenir compte de l'évolution des circonstances. Les injustices qui éloignent les citoyens de la démocratie peuvent être corrigées. Les canaux du dialogue démocratique peuvent être rétablis.
En tant que maire de Budapest, ville européenne majeure, je peux témoigner combien la gouvernance locale importe. Que ce soit à travers l'engagement démocratique, la réduction des émissions, ou les investissements sociaux (domaines dans lesquels nous avons d'ores et déjà beaucoup progressé, malgré l'opposition farouche du régime d'Orbán), le pouvoir local est idéalement positionné pour améliorer la vie des citoyens. Ce faisant, nous pouvons également créer des synergies et des modèles nouveaux, qui contribueront au changement progressiste à plus grande échelle. Ainsi, au-delà des accomplissements qui nous sont propres, la ville de Budapest entend contribuer à tous les efforts internationaux visant à préserver la démocratie et la possibilité d'une planète vivable.
C'est pour cette raison que nous tiendrons ce mois-ci le Forum de Budapest pour la construction de démocraties durables, qui rassemblera un large ensemble d'acteurs, parmi lesquels des maires, responsables de l'Union européenne, militants, et universitaires de haut niveau. Ces participants discuteront des stratégies de résolution des défis politiques les plus urgents de notre époque, puis formuleront des recommandations politiques applicables pour l'avenir.
Dans le cadre de ce forum, Budapest organisera également un sommet « Pacte des villes libres », afin de bâtir un plus large réseau mondial de maires et responsables municipaux progressistes, engagés pour la défense de la démocratie et du pluralisme. Plus de 20 maires – de Los Angeles à Paris, en passant par Barcelone et Taipei – rejoignent une alliance créée en décembre 2019 par les maires des capitales du groupe de Visegrád (République tchèque, Hongrie, Pologne et Slovaquie).
Comme le disait Martin Luther King, Jr., ceux qui aspirent à la paix doivent apprendre à s'organiser aussi efficacement que ceux qui souhaitent la guerre. Il en va de même pour la démocratie. À travers le Forum de Budapest et le Pacte des villes libres, la capitale hongroise entend contribuer à rassembler les forces de tous les segments de la société, pour un avenir démocratique vivable en Europe centrale et orientale, comme au-delà. Nous devons remporter le combat intellectuel contre le populisme nationaliste, ainsi que la lutte civilisationnelle contre le changement climatique – et nous devons le faire dans le même temps.
Traduit de l'anglais par Martin Morel