Come la democrazia può tornare a vincere
BUDAPEST – Il mio risveglio politico è coinciso con i cambiamenti sistemici avvenuti in Ungheria a seguito del crollo del comunismo nel 1989. La rapida democratizzazione del mio paese mi affascinò ed entusiasmò al tempo stesso. Quand'ero ragazzo, un giorno convinsi la mia famiglia a portarmi in macchina fino al confine austriaco per assistere al divenire della storia: lo smantellamento della cortina di ferro, che consentiva ai rifugiati della Germania orientale di recarsi a ovest. Leggendo le molte nuove pubblicazioni e partecipando ai raduni dei partiti democratici appena formatisi, mi feci coinvolgere da quel clima di incontenibile speranza per il nostro futuro.  
Oggi, questi sentimenti appaiono come ingenuità giovanile, o quantomeno il prodotto di una condizione mentale idilliaca. Tanto la democrazia quanto il futuro della civiltà umana sono ora in grave pericolo, assillati dal sovrapporsi di crisi multiformi.
Trent'anni dopo il crollo del comunismo, siamo nuovamente costretti a confrontarci con forze politiche antidemocratiche che agitano l'Europa. Le loro azioni spesso richiamano quelle dei comunisti vecchio stampo, solo che ora girano su una piattaforma populista autoritaria e nativista. Continuano a lamentarsi, come i comunisti di un tempo, degli "agenti stranieri" e dei "nemici dello Stato" – espressioni con cui viene indicato chiunque si opponga ai loro valori o preferenze politiche – e continuano a disprezzare l'occidente, spesso usando gli stessi termini offensivi che circolavano all'epoca del comunismo. Le loro pratiche politiche hanno eroso norme e istituzioni democratiche, distruggendo la sfera pubblica e facendo il lavaggio del cervello ai cittadini a furia di bugie e manipolazioni.
Il populismo nativista tende a orientarsi verso un unico scopo: monopolizzare il potere statale e tutti i suoi asset. Nel mio paese, il regime del primo ministro Viktor Orbán è quasi riuscito a conquistare l'intero apparato statale mediante un'abile manipolazione delle istituzioni democratiche e la corruzione dell'economia. Le elezioni parlamentari del prossimo anno (durante le quali sfiderò Orbán) indicheranno se la cattura dello stato ungherese possa ancora essere fermata. 
Per quanto mi riguarda, credo che sia possibile. Tuttavia, ritenere i populisti gli unici responsabili dell'erosione della nostra democrazia equivale a confondere la causa con l'effetto. Le nostre lacune democratiche affondano le radici ben oltre il fervido nazionalismo, il conservatorismo sociale e la volontà di limitare i diritti costituzionali del partito di governo. Proprio come l'ascesa dei partiti illiberali nelle più antiche democrazie occidentali, così anche l'involuzione democratica nell'Europa centro-orientale scaturisce da problemi strutturali, tra cui il dilagare dell'ingiustizia e della disuguaglianza sociale. Tali problemi devono molto alla cattiva gestione e all'abuso del processo di privatizzazione e della transizione a un'economia di mercato post 1989.
Democrazie più antiche e ben consolidate stanno notando risvolti sociali altrettanto distorti. Con lo sviluppo di un welfare state improntato al sociale nei decenni immediatamente successivi alla guerra (un periodo che il demografo francese Jean Fourastié ha ribattezzato "les trente glorieuses"), la crescita economica nelle democrazie occidentali diede adito a una massiccia espansione della classe media. Ma ciò fu seguito da un'ondata di deregolamentazione neoliberista e di politiche economiche e sociali di mercato fondamentaliste, i cui risultati sono palesemente visibili oggi.  
Subscribe to Project Syndicate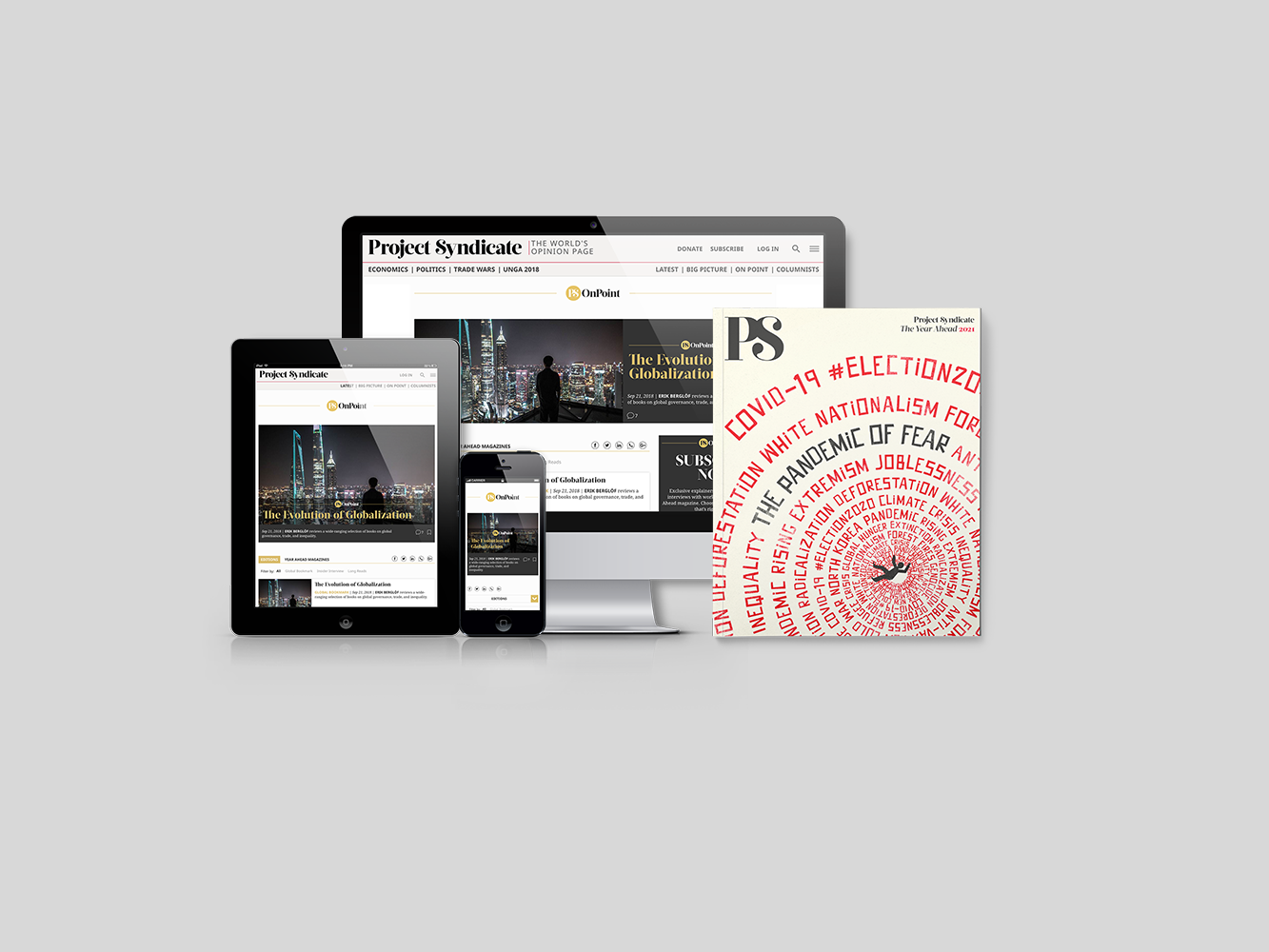 Subscribe to Project Syndicate
Enjoy unlimited access to the ideas and opinions of the world's leading thinkers, including weekly long reads, book reviews, topical collections, and interviews; The Year Ahead annual print magazine; the complete PS archive; and more – for less than $9 a month.
Più che altro, è stato il radicale disaccoppiamento della crescita economica dal benessere sociale a far uscire il genio populista illiberale dalla lampada e a spezzare il consenso democratico in molti paesi.
Peggio ancora, la nostra generazione è colpita da qualcosa di più di un "semplice" sconvolgimento politico e sociale di massa. Stiamo anche affrontando una crisi climatica che mette in discussione i presupposti stessi su cui poggia l'organizzazione delle società moderne. I progressisti come me considerano anche questo una diretta conseguenza del funzionamento del nostro sistema economico. Una crescita economica infinita e non regolamentata – la dinamica di fondo del capitalismo – semplicemente non è compatibile con la vita su un pianeta con risorse limitate. Allo stato attuale, il nostro sistema capitalista spinge a estrarre sempre di più e genera maggiori quantità di emissioni ogni anno.
Dinanzi a tali sfide, non possiamo permetterci di soccombere al fatalismo o all'apatia. I progressisti, d'altronde, devono credere nella promessa del progresso umano. Le nostre istituzioni e politiche economiche possono essere adeguate tenendo conto del mutare delle circostanze. Le ingiustizie che allontanano la gente dalla democrazia possono essere eliminate e i canali del dialogo democratico ripristinati.
In qualità di sindaco di Budapest, una delle principali città europee, posso testimoniare che il governo locale ha un ruolo importante in tutto questo. Che sia attraverso l'impegno democratico, la riduzione delle emissioni o gli investimenti nel sociale (settori in cui abbiamo già fatto notevoli progressi malgrado un'accanita resistenza da parte del regime di Orbán), i governi locali sono nella posizione ideale per migliorare la vita dei cittadini. E nel fare ciò possono anche creare sinergie e nuovi modelli che contribuiranno a un cambiamento graduale di più ampia portata. Pertanto, oltre a quello che facciamo per conto nostro, la città di Budapest è disposta a unirsi a tutti gli sforzi internazionali tesi a preservare la democrazia e la vivibilità del pianeta.
A tale scopo, questo mese si terrà a Budapest il Forum per costruire democrazie sostenibili, cui assisterà una platea assai variegata di sindaci, funzionari dell'Unione europea, attivisti e accademici di alto profilo. I partecipanti si confronteranno sulle strategie per affrontare le sfide politiche più urgenti del nostro tempo, quindi offrire raccomandazioni politiche lungimiranti e realizzabili.
Nell'ambito del forum, Budapest ospiterà anche un vertice del Patto delle città libere per costruire una rete globale più ampia di sindaci progressisti e dirigenti delle città impegnati a difendere la democrazia e il pluralismo. Oltre venti sindaci – da Los Angeles a Parigi fino a Barcellona e Taipei – aderiranno a un'alleanza siglata dai sindaci delle città del Gruppo di Visegrád (Repubblica ceca, Ungheria, Polonia e Slovacchia) nel dicembre del 2019.
Martin Luther King Jr. disse che quelli che vogliono la pace devono gestire l'organizzazione con altrettanta efficienza di quelli che vogliono la guerra. Lo stesso vale per la democrazia. Con il Forum di Budapest e il Patto delle città libere, Budapest vuole favorire il coordinamento di forze appartenenti ai diversi segmenti della società al fine di garantire un futuro democratico e vivibile nell'Europa centro-orientale e non solo. Dobbiamo vincere la lotta intellettuale contro il populismo nativista e quella civile contro il cambiamento climatico, e dobbiamo farlo allo stesso tempo.