Jak může demokracie znovu zvítězit
BUDAPEŠŤ – Moje politické probouzení se časově shodovalo se systémovými změnami, které přišly po pádu komunismu v Maďarsku v roce 1989. Rychlá demokratizace mé země mě fascinovala a zároveň mě naplňovala obrovskou radostí. Jako teenager jsem přesvědčil rodinu, aby mě odvezla k rakouským hranicím, kde jsem na vlastní oči viděl, jak se píšou dějiny: rozebírala se železná opona, takže uprchlíci z východního Německa mohli vyrazit na Západ. Přečetl jsem mnoho nových knih, zúčastnil se řady shromáždění nově založených demokratických politických stran a nechal se pohltit atmosférou bezmezné naděje v budoucnost.
Dnes podobné pocity zavánějí dětinskou naivitou nebo přinejmenším působí jako výsledek idylického stavu mysli. Demokracie i budoucnost lidské civilizace se dnes totiž nacházejí ve stavu vážného ohrožení v podobě mnohovrstevnatých a vzájemně se překrývajících krizí.
Třicet let po pádu komunismu jsme opět nuceni střetávat se s antidemokratickými politickými silami v Evropě. Jejich počínání často připomíná komunisty staré éry, ovšem dnes se tyto síly vezou na platformě autoritářského, nativistického populismu. Stejně jako staří komunisté blábolí i tito lidé o "zahraničních agentech" a "nepřátelích státu" – čímž myslí každého, kdo nevyznává jejich hodnoty či politické preference – a také oni shazují Západ, přičemž mnohdy používají stejné nadávky, jaké jsme slýchali za komunismu. Jejich politické praktiky nahlodávají demokratické normy a instituce, ničí veřejnou sféru a vymývají občanům mozky lžemi a manipulací.
Nativistický populismus má tendenci směřovat k jedinému cíli: monopolizovat státní moc a všechna její aktiva. V mé zemi už režim premiéra Vikora Orbána uchvátil téměř celý stát prostřednictvím obratné manipulace s demokratickými institucemi a zkorumpováním ekonomiky. Parlamentní volby (ve kterých kandiduji proti Orbánovi) příští rok ukážou, zda se uchvácení maďarského státu dá ještě zvrátit.
Věřím, že je to možné. Voláme-li však populisty k plné zodpovědnosti za erozi naší demokracie, pak zaměňujeme příčinu za následek. Kořeny našich demokratických nedostatků sahají hlouběji než k zanícenému nacionalismu a sociálnímu konzervatismu vládnoucí strany a k její ochotě omezovat ústavní práva. Podobně jako vzestup neliberálních politických stran ve starších západních demokraciích pramení také uvadání demokracie ve střední a východní Evropě ze strukturálních problémů, jako jsou bující sociální nespravedlnost a nerovnost. Tyto problémy úzce souvisejí se špatným řízením a zneužitím privatizačního procesu a přechodu na tržní ekonomiku po roce 1989.
Starší a etablovanější demokracie zakoušejí podobně pokřivené společenské výstupy. Rozvoj sociálního státu v prvních poválečných dekádách (francouzský demograf Jean Fourastié nazval toto období "les trente glorieuses", "třicet velkolepých let") umožnil mohutnou expanzi střední třídy. Poté však přišla vlna neoliberálních deregulací a tržně fundamentalistických hospodářských a sociálních politik, jejichž výsledky dnes bijí do očí.
Subscribe to Project Syndicate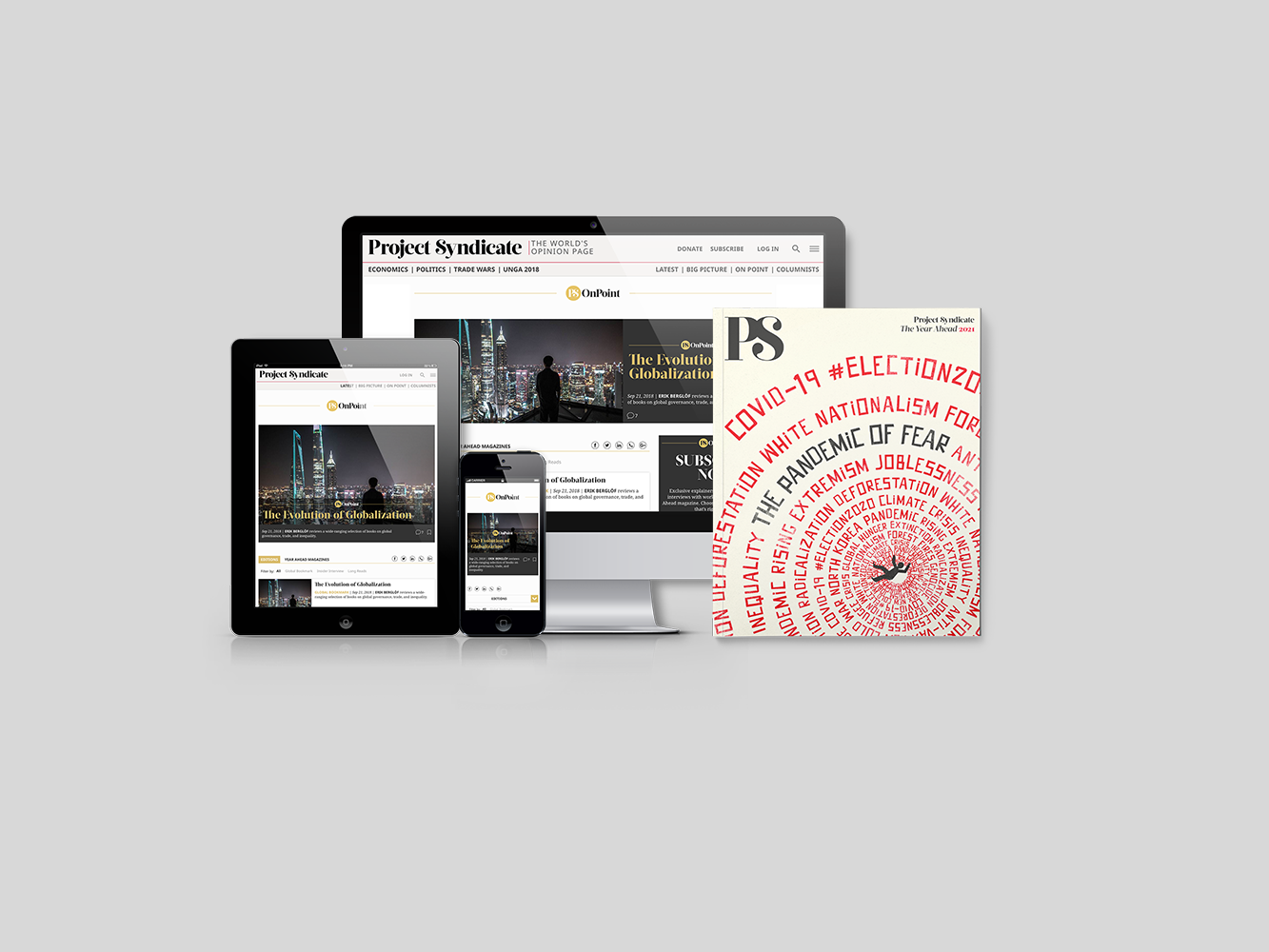 Subscribe to Project Syndicate
Enjoy unlimited access to the ideas and opinions of the world's leading thinkers, including weekly long reads, book reviews, topical collections, and interviews; The Year Ahead annual print magazine; the complete PS archive; and more – for less than $9 a month.
Neliberálně populistického džina tedy vypustilo z lahve především radikální odtržení hospodářského růstu od sociálního blahobytu, což v mnoha zemích rozbilo demokratický konsensus.
Ještě horší je, že naše generace nečelí "jen" prokletí v podobě mohutného politického a sociálního chaosu. Čelíme také klimatické krizi, která zpochybňuje samotné předpoklady, na nichž stojí moderní společnosti. Progresivisté jako já považují i toto za přímý důsledek fungování našeho hospodářského systému. Neomezený a neregulovaný hospodářský růst – tato základní dynamika kapitalismu – je jednoduše neslučitelný s životem na planetě s omezenými zdroji. A náš kapitalistický systém se nachází v situaci, kdy každý rok vytěží více surovin a každý rok vyprodukuje více emisí.
Vzhledem k těmto výzvám si nemůžeme dovolit podlehnout fatalismu či apatii. Progresivisté musí věřit v příslib lidského pokroku. Naše instituce i naši hospodářskou politiku lze uzpůsobit tak, aby reflektovaly měnící se okolnosti. Křivdy, které odcizují lidem demokracii, lze napravit. Kanály demokratického dialogu lze obnovit.
Jako starosta Budapešti coby velkého evropského města mohu dosvědčit, že místní řízení je důležité. Místní samosprávy mají dobrou pozici k tomu, aby zlepšovaly životy občanů, ať už jejich demokratickým zapojováním do dění, snižováním emisí nebo sociálními investicemi (což jsou oblasti, kde už jsme navzdory tuhému odporu Orbánova režimu dosáhli velkého pokroku). Přitom navíc můžeme vytvořit synergie a nové modely, které přispějí k rozsáhlejší progresivní změně. Vedle toho, co děláme my sami, se tedy město Budapešť ochotně zapojí i do jakéhokoliv mezinárodního úsilí, jehož cílem bude ochrana demokracie a obyvatelné planety.
Za tímto účelem pořádáme tento měsíc Budapešťské fórum pro budování trvale udržitelných demokracií, kde se sejde široká paleta hostů, mimo jiné starostové, představitelé Evropské unie, aktivisté a renomovaní akademikové. Účastníci budou diskutovat o strategiích řešení nejpalčivějších politických výzev dnešní doby a poté nabídnou dopředu orientovaná a realizovatelná doporučení.
V rámci fóra uspořádá Budapešť také summit Paktu svobodných měst s cílem vybudovat širší globální síť pokrokových starostů a šéfů velkých měst, kteří jsou ochotni hájit demokracii a pluralismus. Více než 20 šéfů velkých měst – od Los Angeles přes Paříž a Barcelonu až po Tchaj-pej – se připojuje k alianci, kterou v prosinci 2019 založili starostové hlavních měst Visegrádské čtyřky (České republiky, Maďarska, Polska a Slovenska).
Martin Luther King prohlásil, že ti, kdo chtějí mír, se musí naučit organizovat se stejně efektivně jako ti, kdo chtějí válku. Pro demokracii platí totéž. Budapešť chce prostřednictvím Budapešťského fóra a Paktu svobodných měst pomoci zorganizovat síly ze všech segmentů společnosti a zajistit demokratickou a životaschopnou budoucnost ve střední a východní Evropě i jinde. Musíme vyhrát intelektuální boj s nativistickým populismem i civilizační boj proti klimatickým změnám – a musíme vyhrát oba současně.
Z angličtiny přeložil Jiří Kobělka