Hogyan győzhet újra a demokrácia?
Magyarország demokratikus eróziója és az állam majdnem teljes túszul ejtése mélyebb strukturális problémák tünetei, amelyek más demokráciákat is jellemeznek és amelyek immár az emberiég jövőjét is veszélyeztetik. Ezekkel a kihivásokkal szemben a demokraták nem adhatják meg magukat a fatalizmusnak vagy az apátiának.
BUDAPEST – A politikai ébredésem 1989-ben, a magyarországi kommunizmus bukása és az azt követő rendszerváltás időszakára esett. Egyszerre lenyűgözött és végtelenül lelkesített az országom gyors demokratizációja. Tinédzserként még arra is rávettem a szüleimet, hogy vigyenek el az osztrák határhoz, ahol saját szemmel láthattam a történelmi pillanatot: a Vasfüggöny lebontását, mely lehetővé tette a keletnémet menekültek számára, hogy a Nyugat felé induljanak. A demokratikus jövőnkbe vetett határtalan remény teljesen magával ragadott, miközben a különböző új újságokat, kiadványokat olvastam és részt vettem az újonnan megalakult demokratikus politikai pártok gyűlésein.
Napjainkban ezek az érzések már inkább gyerekes naivitásnak tűnnek, vagy legalábbis egy idilli lelkiállapot termékének. A demokrácia és az emberi civilizáció jövője egyaránt komoly veszélyben van, sokrétű és egymást átfedő válságok fenyegetik.
A kommunizmus bukása után három évtizeddel, ismét antidemokratikus politikai erőkkel kell szembenéznünk Európa-szerte. Ezek tettei gyakran a régi stílusú kommunista vezetőket idézik, azzal a különbséggel, hogy ők most a tekintélyelvű, nacionalista populizmust képvisel. A régi idők kommunista vezetőihez hasonlóan, ők is ugyanúgy zúgolódnak a "külföldi ügynökök" és az "állam ellenségei" miatt, és ezt a bélyeget bárkire rásütik, aki ellenzi az általuk képviselt értékeket vagy politikai preferenciákat. Továbbra is becsmérlik a Nyugatot, gyakran ugyanazokat a sértő kifejezéseket használva, mint amelyeket már a kommunizmus ideje alatt is hallottunk. A politikai gyakorlatuk aláásta a demokratikus normákat és viccet csinál a demokratikus intézményekből, lerombolva a szabad közszférát, hazugságokkal és manipulációkal mosva polgártársaink agyát.
E nacionalista populizmus fő célja célja valójában csupán z államhatalom és állami források monopolizálása. Az országomban, az Orbán Viktor miniszterelnök által vezetett rezsim szinte a teljes államot megkaparintotta a demokratikus intézmények foglyul ejtése és és a gazdaság korrumpálása révén. k. A jövő évi országgyűlési választások során (ahol én Orbán kihívójaként indulok), kiderül, hogy még vissza lehet-e fordítani Magyarország ilyen mértékű elfoglalását. .
Hiszem, hogy ez a folyamat még visszafordítható. Azonban összekevernénk az okot az okozattal, ha a demokráciánk hanyatlásáért teljes mértékben a populistákat felelőssé tenni. Ugyanis a demokratikus hiányosságok jóval mélyebben gyökereznek, mint a kormányzó párt nacionalizmusa, szociális konzervativizmusa és az alkotmányos jogok folyamatos csorbítása. . A régi nyugati demokráciákban megjelenő illiberális politikai pártok felemelkedéséhez hasonlóan, a demokrácia hanyatlása Közép- és Kelet-Európában is olyan strukturális problémákból fakad, mint például az aggasztó méreteket öltő társadalmi igazságtalanság és egyenlőtlenség. Ezek a problémák nagymértékben az 1989 utáni elhibázott privatizációs folyamatból és a piacgazdaságra való áttérés során elkövetett visszaélésekből követeznek.
De az régi , konszolidált demokráciák is hasonlóan torz társadalmi következményeket tapasztalnak. A háborút követő évtizedekben, (melyet Jean Fourastié francia demográfus a híres "dicsőséges harminc évnek" nevezett), a társadalmilag érzékeny, jóléti állam kialakulásával a nyugati demokráciák gazdasági növekedése lehetővé tette a középosztály nagymértékű növekedését. Azonban ezt a neoliberális dereguláció és a piaci fundamentalista gazdaság- és szociálpolitika hulláma követte, melynek következményei napjainkban válnak jól láthatóvá.
Subscribe to Project Syndicate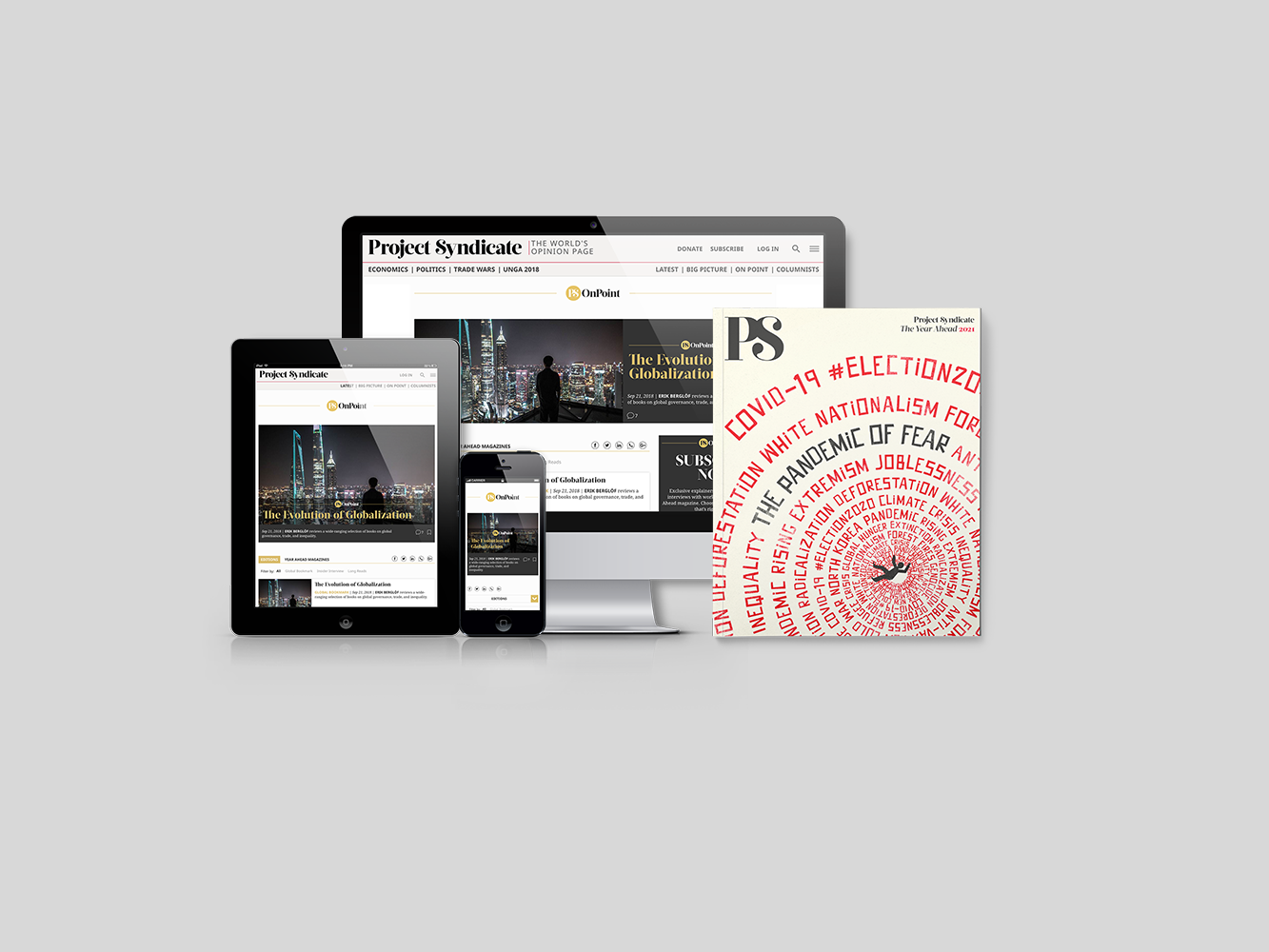 Subscribe to Project Syndicate
Enjoy unlimited access to the ideas and opinions of the world's leading thinkers, including weekly long reads, book reviews, topical collections, and interviews; The Year Ahead annual print magazine; the complete PS archive; and more – for less than $9 a month.
Mindenekelőtt a gazdasági növekedés és a szociális biztonság radikális szétválása engedte ki az illiberális populizmus szellemét a palackból, és számos országban megtörte a demokratikus konszenzust.
Még ennél is rosszabb azonban, hogy a mi nemzedékünk nemcsak a nagymértékű politikai és társadalmi zűrzavartól szenved. A klímaválsággal is szembe kell néznünk, amely alapjaiban kérdőjelezi meg a modern társadalmak szerveződésének előfeltételeit. Mi progesszívok ennek közvetlen okát szintén a gazdasági rendszerünk működésében látják. A korlátlan és a nem szabályozott gazdasági növekedés – a kapitalizmus alapvető dinamikája – egyszerűen nem összeegyeztethető a korlátozott erőforrásokkal rendelkező bolygó életével. Ahogyan most áll a helyzet, a kapitalista rendszerünk minden évben egyre több természeti kizsákmányolást és egyre több károsanyag-kibocsátást eredményez.
Ilyen kihívásokkal szembesülve nem adhatjuk meg magunkat a fatalizmusnak vagy az apátiának. Nekünk progresszíveknek v hinnünk kell az emberi fejlődés ígéretében.Intézményeinket, gazdaságpolitikánkat hozzáigazíthatjuk a változó a változó körülményekhez. Az igazságtalanságok, melyek elidegenítik az embereket a demokráciától, orvosolhatók. A demokratikus párbeszéd csatornái helyreállíthatók.
Egy európai nagyváros, Budapest főpolgármestereként tanúsíthatom, hogy a helyi kormányzásnak és cselekvésnek hatása van. Legyen szó az állampolgári részvétel ösztönzéséről, kibocsátás-csökkentésről, vagy szociális beruházásról (olyan területekről, ahol már jelentős lépéseket tettünk az Orbán-rezsim heves ellenállása ellenére), a helyi önkormányzatok jó helyzetben vannak ahhoz, hogy a polgáraik életét javítsák. És ezáltal szinergiákat is létrehozhatunk, amelyek aztán hozzájárulnak nagy léptékű progresszív változáshoz. Ezért Budapest, túl mindazon, amit önállóan is megtesz, megpróbál hozzájárulni minden olyan nemzetközi kezdeményezéshez, melynek célja a demokrácia védelme és az élhető bolygó megőrzése.
Ennek érdekében ebben a hónapban rendezzük a Budapest Forum – Building Sustainable Democracies ("Budapest Fórum a Fenntartható Demokráciákért") nemzetközi konferenciát, mely az érdekeltek széles körét szólítja meg, köztük polgármestereket, az Európai Unió tisztviselőit, aktivistákat, és tekintélyes kutatókat. . A résztvevőkkel közösen megvitatjuk korunk legégetőbb politikai kihívásait, az azokra választ adó stratégiákat, és remélhetőleg előremutató és megvalósítható szakpolitikai ajánlásokat is megfogalmazunk.
A konferencia margóján Budapest ad otthont a Pact of Free Cities ("Szabad Városok Szövetsége") csúcstalálkozónak is, ami demokrácia védelme és a pluralizmus iránt elkötelezett, progresszív polgármesterek és városvezetők széleskörű globális hálózatát hozza létre. Los Angelestől Párizson át, Barcelonától Tajpejig, több mint 20 városvezető csatlakozik a Visegrádi Négyek (Cseh Köztársaság, Lengyelország, Magyarország és Szlovákia) fővárosainak polgármesterei által 2019 decemberében létrehozott szövetséghez.
Martin Luther King Jr, azt mondta:azoknak, akik békét akarnak, ugyanolyan hatékonyan kell megszervezniük önmagukat, mint ahogyan azok szervezkednek, akik háborút akarnak. Ez igaz a demokráciára is. . A Budapest Fórum és a Pact of Free Cities kezdeményezésekkel Budapest segíteni kíván a társadalom minden szegmenséből érkező erők megszervezésében, hogy ezáltal segítse a demokratikus és élhető jövőt Közép- és Kelet-Európában, és azon kívül is. . Meg kell nyernünk a szellemi harcot a nacionalista populizmus ellen és meg kell nyernünk a civilizációs küzdelmet a klímaváltozás ellen – és mindezt egyidőben, egyszerre kell végrehajtanunk.