Le Brexit du tout pour le tout
LONDRES – Il fut un temps où la démocratie britannique était largement considérée comme un modèle à suivre. Cette démocratie connaît aujourd'hui sa plus grave crise jamais observée de mémoire d'homme. L'enjeu ne réside pas seulement dans la question de savoir si le Royaume-Uni quittera avec fracas l'Union européenne sans accord de Brexit, mais également dans celle de savoir jusqu'à quelles profondeurs un pays autrefois reconnu pour sa stabilité et sa modération risque de chuter dans sa descente vers la guerre civile politique.
Le Premier ministre Boris Johnson semble déterminé à faire sortir le Royaume-Uni de l'UE le 31 octobre à n'importe quel prix. La probabilité d'un Brexit chaotique sans accord a considérablement augmenté le 28 août, lorsque Johnson a pris la décision de suspendre le Parlement britannique pendant cinq semaines, de mi-septembre jusqu'au 14 octobre. Il sera désormais beaucoup plus difficile – mais pas impossible – pour ses opposants au Parlement de contrecarrer sa démarche.
Johnson prétend vouloir un accord, mais considère la menace d'une sortie sans accord comme nécessaire pour contraindre l'UE à un compromis. De son point de vue, il était donc nécessaire d'entraver la capacité du Parlement à faire obstacle à un Brexit sans accord, afin de rendre la menace crédible.
Il n'est pas inconcevable que les dirigeants de l'UE, qui se réuniront au Conseil européen les 17 et 18 octobre, consentent à un accord revisité, que les parlementaires britanniques pourraient ensuite entériner par crainte de l'alternative. Les demandes de Johnson sont toutefois extrêmes. Il entend notamment enterrer, et pas seulement modifier, le fameux « backstop » destiné à maintenir ouverte la frontière irlandaise – ainsi qu'à préserver une paix fragile en Irlande du Nord – à l'issue du Brexit. Ceci suggère que son véritable objectif consiste à attribuer l'échec des négociations à l'intransigeance de l'UE, ainsi qu'à pousser ses opposants parlementaires à organiser des élections générales forcées, dans la perspective desquelles Johnson prépare d'ores et déjà un torrent de promesses de dépenses et autres annonces politiques accrocheuses.
Dans le cadre de la campagne électorale, Johnson accuserait alors le Parlement de trahir la « volonté du peuple », à savoir le vote serré de 2016 en faveur d'une sortie de l'UE. Cette tactique pourrait mettre à mal le soutien au parti du Brexit de Nigel Farage, et rallier la plupart des partisans du Leave sous la bannière du Parti conservateur de Johnson. Les europhiles se retrouvant divisés, Johnson pourrait alors remporter cette majorité parlementaire conséquente qui avait échappé à sa prédécesseur Theresa May lors des élections générales de 2017.
Seulement voilà, pour l'heure, aucun mandat démocratique n'a été obtenu qui pourrait légitimer un Brexit sans accord. Le référendum de 2016 ne précisait pas les modalités de sortie du Royaume-Uni ; la campagne du Leave promettait simplement que cette sortie serait facile, indolore, et convenue dans le cadre d'un accord – autant de qualificatifs aux antipodes d'un Brexit sans accord.
Subscribe now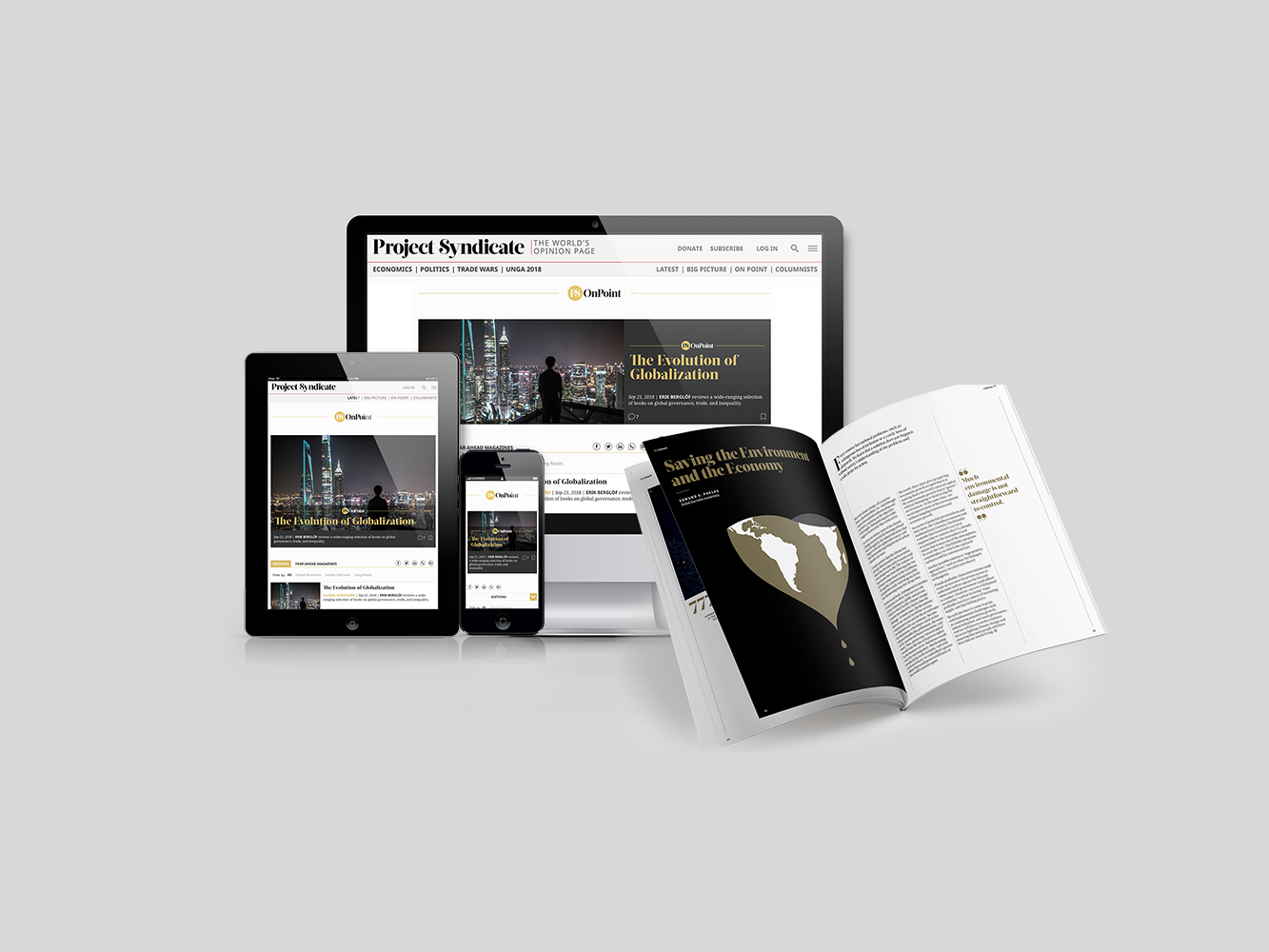 Subscribe now
Subscribe today and get unlimited access to OnPoint, the Big Picture, the PS archive of more than 14,000 commentaries, and our annual magazine, for less than $2 a week.
Les propres prévisions du gouvernement envisagent une paralysie des ports, ainsi que des faillites d'entreprises, tandis que les taxes douanières sur les exportations britanniques vers l'UE exploseront du jour au lendemain. Produits alimentaires, médicaments et carburant pourraient venir à manquer. S'ensuivrait probablement une agitation sociale, puis sans aucun doute une récession douloureuse.
Pire encore, une telle issue isolerait le Royaume-Uni de ses voisins européens. Un accord commercial post-Brexit avec l'UE, avec laquelle le Royaume-Uni effectue près de la moitié de ses échanges commerciaux, se trouverait reporté indéfiniment ; le commencement même de discussions exigerait du pays qu'il accepte les conditions de l'accord de sortie refusé. La rancœur menacerait également la coopération en matière de politique étrangère et de sécurité. Pas étonnant que le président américain Donald Trump, qui voue une haine à l'UE dans la mesure où elle permet aux Européens de s'opposer à lui, soit le plus grand supporter de Johnson.
Un Brexit sans accord serait également douloureux pour l'UE, et en particulier pour l'Irlande. L'économie fragile de la zone euro, d'ores et déjà en difficulté face au ralentissement chinois ainsi qu'à l'incertitude engendrée par les guerres commerciales de Trump, pourrait tomber dans la récession. Et compte tenu d'une marge européenne réduite en termes de relance monétaire et budgétaire, les dégâts pourraient être plus sérieux que prévu.
Comment un Brexit sans accord pourrait-il alors être encore stoppé ?
L'option privilégiée par les parlementaires réfractaires consiste à promulguer une législation imposant à Johnson de solliciter un nouveau report de l'échéance de sortie du Royaume-Uni. Ils pourraient encore le faire la semaine prochaine, voire juste après la réunion du Conseil européen en octobre. Le timing est toutefois très serré, et les manœuvres de retardement conduites par le gouvernement pourraient contrecarrer cette démarche. Johnson pourrait par ailleurs ignorer tout simplement cette obligation, l'UE refuser la demande de report, ou (plus probablement) imposer à ce report certaines conditions que Johnson rejetterait de son côté.
La deuxième option des parlementaires opposés à Johnson – une motion de censure – apparaît probable la semaine prochaine. Fort de ses alliés du Parti unioniste démocrate d'Irlande du Nord, Johnson ne dispose que d'une majorité parlementaire d'une voix. La suspension du Parlement ayant par ailleurs révolté des Conservateurs réfractaires précédemment hésitants à faire tomber leur propre gouvernement, une motion de censure a désormais de plus grandes chances d'aboutir.
Renverser le gouvernement ne suffirait toutefois pas à stopper un Brexit sans accord. Les rangs rebelles hétéroclites devraient également soutenir la formation d'un gouvernement intérimaire chargé de solliciter un report du Brexit, d'organiser des élections générales, voire de légiférer pour un deuxième référendum. Par ailleurs, le leader du Parti travailliste Jeremy Corbyn, socialiste de la ligne dure et partisan non assumé du Brexit, insiste pour conduire un tel gouvernement. Il faudrait pour cela que les réfractaires conservateurs, l'opposition démocrate libérale, et les parlementaires sortis du Parti travailliste en protestation contre le leadership de Corbyn, se rallient tous derrière lui – un défi de taille.
Autre possibilité, si Corbyn ne parvenait pas à rassembler une majorité, il pourrait apporter le soutien travailliste à un gouvernement provisoire conduit par un leader moins controversé – ce qui est ici encore peu probable. Si un gouvernement alternatif ne pouvait être formé dans les deux semaines suivant une motion de censure, les réfractaires devraient alors espérer que Johnson organise – et perde – une élection avant le 31 octobre. Par calcul, Johnson pourrait considérer plus facile de gagner une élection avant que le chaos d'une absence d'accord se concrétise ; pour l'heure, à tout le moins, il n'entend pas enclencher un scrutin pré-Brexit.
Il nous reste alors l'hypothèse cataclysmique dans laquelle le Parlement voterait la révocation unilatérale de la notification par le Royaume-Uni de son intention de quitter l'UE en vertu de l'Article 50 du Traité de l'Union européenne. Ce serait la seule manière infaillible d'empêcher un Brexit sans accord. Ce serait toutefois une décision incendiaire. De nombreux partisans du Leave y verraient un coup d'État antidémocratique. Et dans la mesure où cette démarche invaliderait le résultat du référendum de 2016, il faudrait alors organiser une nouvelle consultation opposant le « Remain » au « No Deal ».
Avec un peu de chance, la politique de la terre brûlée employée par Johnson conduira ses opposants hétérogènes à surmonter leurs différences pour stopper un Brexit sans accord. Quoi qu'il advienne, la voix du centre pragmatique ne porte plus dans la politique britannique. Les partisans de la ligne dure du Brexit et les irréductibles europhiles ont rejeté le seul accord de Brexit existant. À l'heure où chacun des deux camps surenchérit, le Brexit est désormais une bataille du tout pour le tout, livrée à mort dans le jusqu'au-boutisme.
Traduit de l'anglais par Martin Morel