Un Brexit caótico amenaza al RU
LONDRES – En otros tiempos se veía en la democracia británica un modelo que imitar; pero ahora se hundió en la crisis más profunda de la que se tenga recuerdo. Está en juego no sólo la posibilidad de que el Reino Unido se vaya por las malas de la Unión Europea sin un acuerdo de salida, sino también hasta dónde un país que tuvo fama de estabilidad y moderación descenderá hacia una variante política de guerra civil.
El primer ministro Boris Johnson parece decidido a sacar al RU de la UE el 31 de octubre a cualquier costo. Las chances de un caótico Brexit sin acuerdo aumentaron drásticamente el 28 de agosto, cuando Johnson pidió la suspensión del Parlamento británico por cinco semanas entre mediados de septiembre y el 14 de octubre. Ahora a sus oponentes en el Parlamento les será mucho más difícil (pero no imposible) frustrar sus planes.
Johnson asegura que quiere llegar a un acuerdo para la salida, pero que la amenaza de irse incluso sin él es necesaria para obligar a la UE a ceder. En su opinión, restarle capacidad al Parlamento para impedir un Brexit sin acuerdo era necesario para que la amenaza fuera creíble.
No es inconcebible que la dirigencia de la UE (que se reunirá los días 17 y 18 de octubre en el Consejo Europeo) esté dispuesta a aceptar un acuerdo modificado que los parlamentarios británicos suscribirían por temor a la alternativa. Pero Johnson está planteando demandas extremas; en particular, quiere eliminar (no sólo modificar) la "salvaguarda irlandesa", con la que se busca mantener una frontera abierta en Irlanda (y preservar la frágil paz en Irlanda del Norte) después del Brexit. Eso hace pensar que su verdadero objetivo es poder atribuir un fracaso de las renegociaciones a la intransigencia de la UE e incitar a los parlamentarios que se le oponen a que fuercen una elección general, para la que ya se está preparando con una lluvia de promesas de gasto y anuncios pegadizos.
En la campaña electoral, Johnson acusará al Parlamento de no respetar "la voluntad del pueblo" (es decir, la exigua mayoría de votantes que en 2016 optaron por abandonar la UE). Esta táctica puede restarle apoyo al Partido del Brexit de Nigel Farage y encolumnar a la mayoría de los votantes anti‑UE detrás de la facción conservadora de Johnson. Como los partidarios de quedarse en la UE están divididos, Johnson puede conseguir una mayoría parlamentaria considerable como la que no obtuvo su predecesora, Theresa May, en la elección general de 2017.
Pero por ahora, no hay un mandato democrático para un Brexit sin acuerdo. El referendo de 2016 no estipuló una forma particular para la salida del bloque; sus promotores sólo prometieron que era posible hacerlo en forma fácil, indolora y acordada. Un Brexit sin acuerdo no será nada de eso.
Subscribe now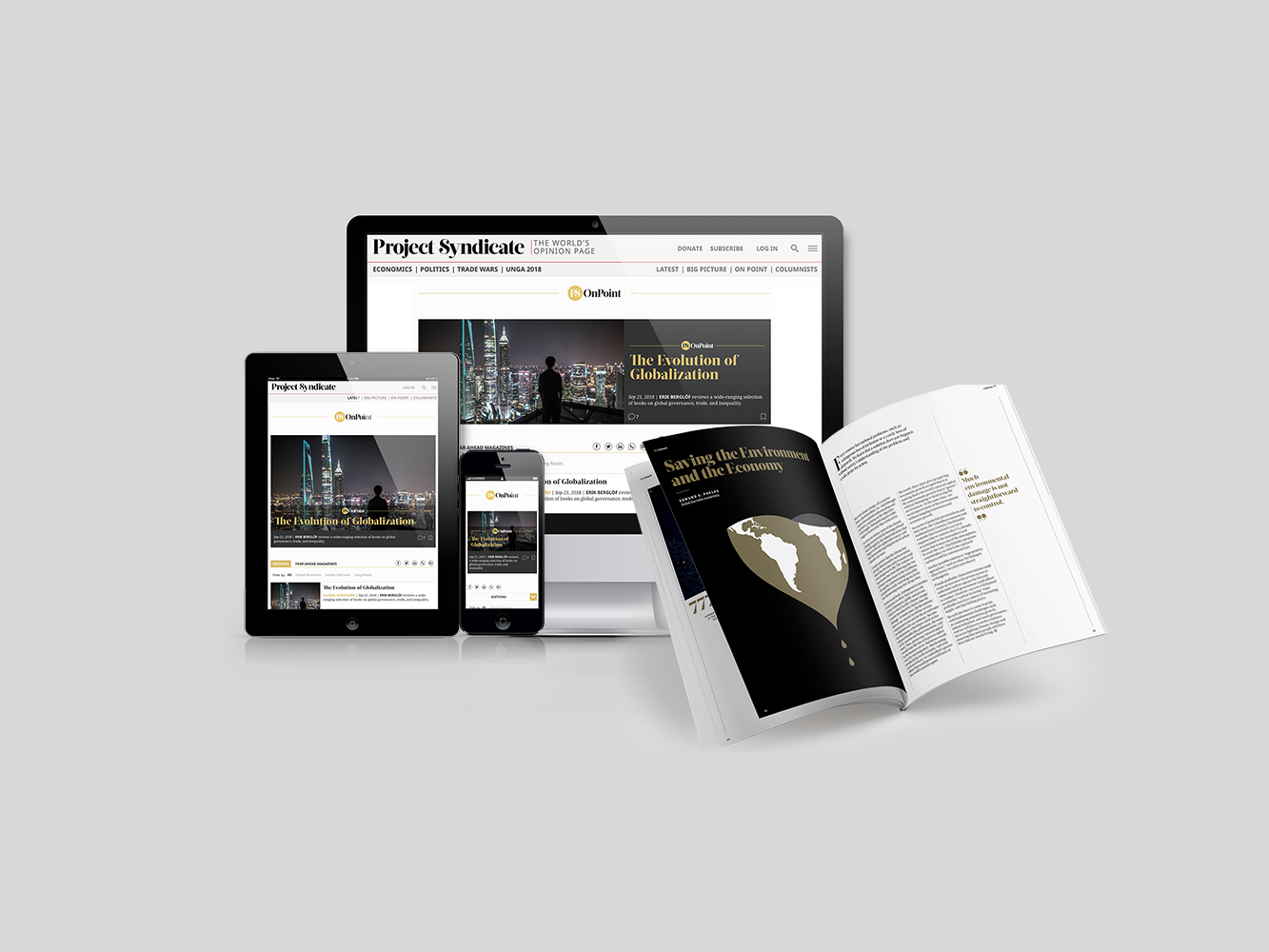 Subscribe now
Subscribe today and get unlimited access to OnPoint, the Big Picture, the PS archive of more than 14,000 commentaries, and our annual magazine, for less than $2 a week.
Hasta los planes del gobierno hablan de puertos colapsados y empresas quebradas por el aumento repentino de los aranceles a las exportaciones del RU a la UE. Puede haber escasez de alimentos, medicinas y combustible; es probable que haya agitación civil; y seguirá indudablemente una dura recesión.
Peor aún, el RU quedará a la deriva, aislado de sus vecinos europeos. La firma de un tratado comercial post‑Brexit con la UE (que equivale a casi la mitad del comercio internacional del RU) quedaría pospuesta por tiempo indefinido (hasta para iniciar conversaciones, el RU tendría que aceptar las condiciones del acuerdo de retirada rechazado). La cooperación en materia de seguridad y política exterior se vería afectada por el rencor. No es extraño que el presidente estadounidense Donald Trump, que odia a la UE porque permite a los europeos hacerle frente juntos, esté alentando a Johnson.
Un Brexit sin acuerdo también sería duro para la UE, y en particular para Irlanda. Puede hundir en la recesión la frágil economía de la eurozona, que ya enfrenta la desaceleración de China y la incertidumbre creada por las guerras comerciales de Trump. Y dado el poco margen que hay para un estímulo fiscal o monetario en Europa, el daño puede ser peor a lo esperado.
¿Hay algún modo de evitar un Brexit sin acuerdo?
La opción preferida de los parlamentarios rebeldes era aprobar una ley para exigirle a Johnson que pida una nueva extensión del plazo para el Brexit. Todavía pueden hacerlo la semana entrante, o incluso inmediatamente después de la reunión de octubre del Consejo Europeo. Pero el tiempo apremia, y el gobierno puede frustrar a los rebeldes con tácticas dilatorias. Además, Johnson puede negarse a pedir la extensión; la UE puede rechazar el pedido; o (más probable) puede supeditar la extensión a condiciones que Johnson rechazará.
Los rebeldes tienen otra opción (una moción de censura), que parece probable para la semana que viene. Johnson tiene, con sus aliados del Partido Unionista Democrático de Irlanda del Norte, mayoría parlamentaria por un solo voto. Y como la suspensión del Parlamento escandalizó a conservadores rebeldes que antes no se atrevieron a derribar un gobierno propio, en este momento una moción de censura tiene más chances de éxito.
Pero forzar la salida del gobierno no bastará para detener un Brexit sin acuerdo. Los rebeldes (un grupo variopinto) también tendrán que apoyar la formación de un gobierno interino que pida una extensión del Brexit, llame a elección general y, tal vez, legisle para un segundo referendo. Además, Jeremy Corbyn (líder del Partido Laborista, un socialista a ultranza y partidario no declarado del Brexit) insiste en encabezar ese gobierno. Para eso tendrían que votarlo los conservadores rebeldes, los opositores liberaldemócratas y hasta los parlamentarios que se fueron del laborismo en protesta por la designación de Corbyn como líder del partido. Sería pedir demasiado.
Otra posibilidad, si Corbyn no consigue formar una mayoría, es que ofrezca el respaldo del laborismo a un gobierno interino encabezado por alguna figura no tan polémica (pero eso también es improbable). Si después de una moción de censura exitosa no se consigue formar un gobierno alternativo en un plazo de dos semanas, los rebeldes tendrán que esperar que Johnson llame a una elección antes del 31 de octubre y la pierda. Puede que Johnson calcule que le resultará más fácil ganar una elección antes de que el caos de una salida sin acuerdo se materialice; pero por ahora, al menos, está diciendo que no iniciará un proceso electoral antes del Brexit.
Eso deja abierta la opción nuclear: que el Parlamento vote una revocación unilateral de la notificación de intención del RU de salir de la UE conforme al artículo 50 del Tratado de la Unión Europea. Es el único modo infalible de impedir un Brexit sin acuerdo. Pero sería una jugada incendiaria. Muchos votantes pro‑Brexit la verían como un golpe antidemocrático. Y al anularse el resultado del referendo de 2016, habría que llamar a un segundo plebiscito, que enfrentaría a los partidarios de "quedarse" con los de "irse sin ningún acuerdo".
Con suerte, el uso de tácticas de tierra quemada por parte de Johnson puede alentar a la oposición dividida a superar sus diferencias y frenar un Brexit sin acuerdo. Pero pase lo que pase, el centro pragmático está quedándose sin espacio en la política británica. Los intransigentes de ambos bandos rechazaron el único acuerdo de salida disponible. Mientras cada lado sube la apuesta, el Brexit se ha convertido en una lucha a muerte sin cuartel entre absolutistas.
Traducción: Esteban Flamini