El House of Cards del Brexit
LONDRES – Al largo culebrón del Brexit en el Reino Unido le ha salido un argumento más. ¿Tiene el primer ministro Boris Johnson un astuto plan para obtener un nuevo acuerdo de salida mejorado, o sólo está arrastrando al país hacia el abismo del "sin acuerdo"?
El más alto tribunal de Escocia dictaminó que la suspensión del Parlamento por Johnson es ilegal, y la Cámara de los Comunes lo obligó a publicar un documento (gloriosamente titulado Operación Yellowhammer) que contiene una evaluación oficial sumamente negativa del impacto catastrófico de un Brexit sin acuerdo.
Las últimas divisiones dentro del Partido Conservador (incluida la expulsión de 21 parlamentarios que se opusieron a la estrategia de Johnson para el Brexit) parecen históricamente trascendentales. La Corte Suprema del RU se prepara para juzgar en varias demandas planteadas contra el gobierno de Johnson, y se ve arrastrada a un papel político similar al de su homóloga estadounidense. Esto puede ser un motivo de alarma para los británicos; pero también habrá profundo alivio al constatar que pese al asalto lanzado contra la constitución no escrita del RU, al menos todavía quedan jueces imparciales dispuestos a defenderla.
Estos nuevos temas de debate aparecieron entre escenas de caos nocturno en la Cámara de los Comunes, antes del cierre sumario del Parlamento el 9 de septiembre. Durante esas horas surrealistas, cuando miembros de la Cámara de los Lores (por lo general, un lugar bastante tranquilo) frustraron una inusual maniobra dilatoria de los leales al gobierno, me encontré con mi colega dentro de la Cámara Michael Dobbs, autor de House of Cards. Nos preguntamos qué le quedaba por escribir, ahora que la realidad de las intrigas políticas superó tanto a la ficción. En comparación con muchos dirigentes políticos actuales en el RU, el ficticio primer ministro Francis Urquhart (el villano de House of Cards, que fue sustituido por el presidente Frank Underwood en la serie de TV estadounidense) parece un operador político mesurado y respetable.
Ahora la gran pregunta es si Johnson tiene un plan (o al menos una brújula) para navegar el caos que ayudó a crear. La respuesta probable depende del lugar de cada uno y de sus ideas respecto de la incertidumbre. Los racionalistas especializados en la evaluación de riesgos políticos y financieros parecen creer que Johnson de hecho tiene un plan: que tras agotar a sus oponentes y sumir al país en la confusión, a último minuto se correrá hacia el centro y formará una coalición con aliviados conservadores y laboristas para apoyar una versión modificada del acuerdo tres veces rechazado de la ex primera ministra Theresa May.
En este escenario, Johnson puede perder una parte de su base de seguidores de derecha (los parlamentarios nucleados en el European Research Group) pero al mismo tiempo ganar una cantidad suficiente de parlamentarios laboristas y conservadores rebeldes, que verían con alivio que se haya evitado una ruptura inmediata y violenta con la Unión Europea. El desafío principal para Johnson es encontrar una solución honrosa al problema de la "salvaguarda" irlandesa; y de hecho parece dispuesto a contemplar un mercado único irlandés, al menos para los bienes agrícolas (siempre que el nomenclador acordado no reconozca que en la práctica, Irlanda del Norte seguiría siendo parte del mercado común europeo).
Subscribe now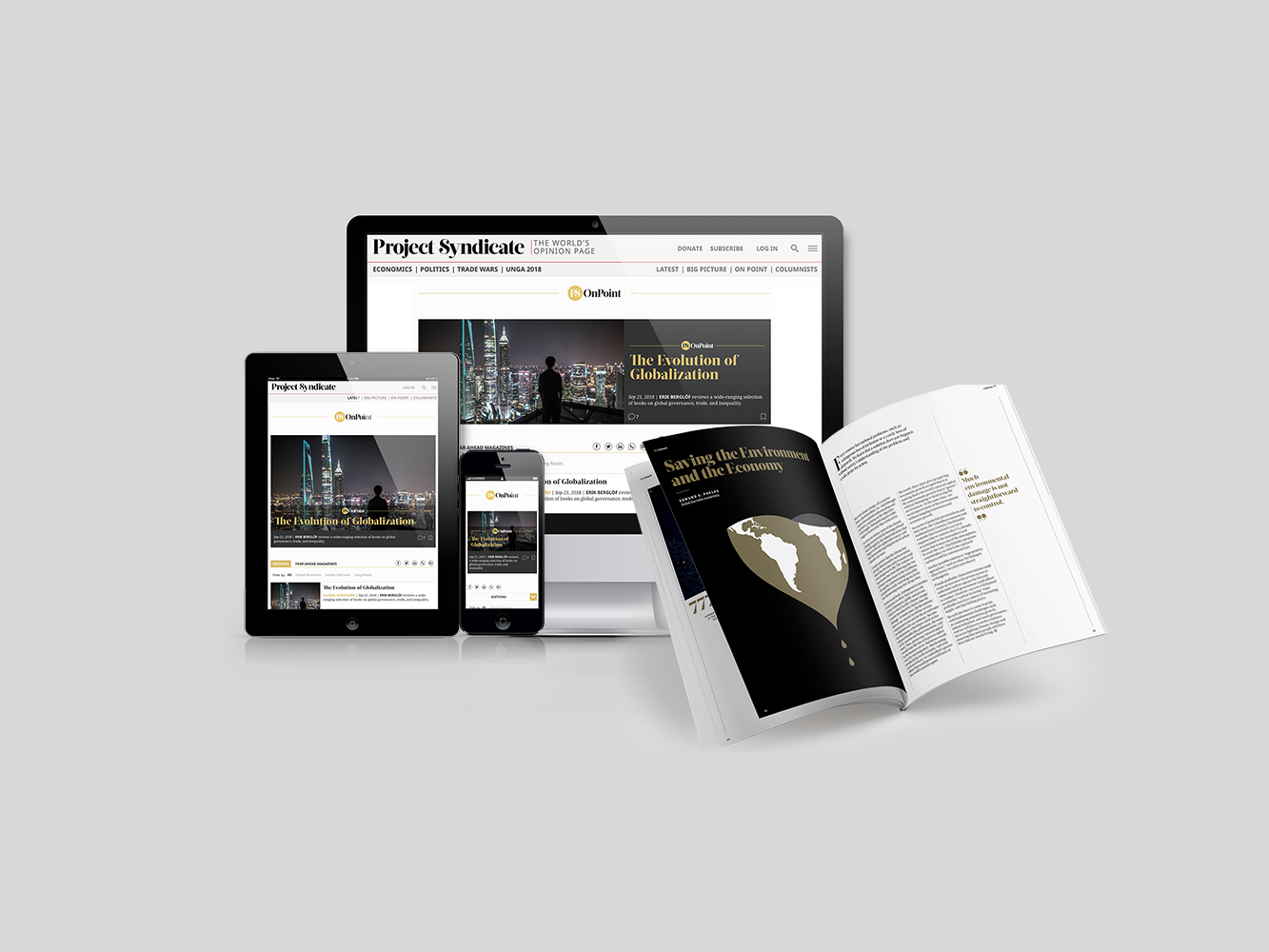 Subscribe now
Subscribe today and get unlimited access to OnPoint, the Big Picture, the PS archive of more than 14,000 commentaries, and our annual magazine, for less than $2 a week.
Pero los parlamentarios y las "élites opinadoras" no piensan lo mismo. Aquí, la mayoría ve en Johnson no un hombre con un plan, sino un torpe elefante suelto en el bazar de Westminster, que al anular toda alternativa propia para un acuerdo y hacer caso omiso de las instrucciones del Parlamento, se lanzó a la carrera hacia la disyuntiva de una salida sin acuerdo o la caída de su gobierno. Su única salvación (si llega a ella) sería una elección general, que intentará presentar como un enfrentamiento "Pueblo contra Parlamento".
Lo más probable es que ni siquiera Johnson sepa cómo va a terminar esto. Tras su rapto de arrogancia inicial, sus opositores lo dejaron sin empuje. Ahora su consigliere, Dominic Cummings, es el centro de la historia, y los medios lo presentan alegremente como el Rasputín de la corte de Johnson. La realidad supera a la ficción una vez más: el Cummings real se está mostrando incluso más diabólico que su versión ficticia interpretada por Benedict Cumberbatch en la película de 2019 Brexit: The Uncivil War que se emitió por Channel 4 y HBO.
Las clases financieras y funcionariales creen en la toma racional de decisiones, porque así es como operan. Pero los políticos (hoy más que nunca) tienden a confiar en el poder de la emoción y del instinto. Si Johnson no tiene un plan, no es el único. Aunque el laborismo se deshizo en promesas de renegociar un acuerdo de salida mejorado, luego sus mejores dirigentes harán campaña contra ese mismo acuerdo (en favor de la opción de quedarse en el RU) si hubiera otro referendo. La razón no es bienvenida en Westminster.
Pero con plan o sin él, puede que el juego de nervios al que se han entregado todas las partes de la contienda termine facilitando un acuerdo. Como boxeadores exhaustos, tal vez las facciones en pugna se den un abrazo para mantenerse de pie. Pero eso llevaría sin duda a un acuerdo terrible. Habría que redactarlo a las apuradas en la reunión del 17 de octubre del Consejo Europeo, cuyos integrantes están cada vez más cansados de todo el proceso. Además, Johnson ya desarmó los equipos de funcionarios que condujeron las negociaciones previas. Cualquier acuerdo nuevo será el acuerdo viejo de May con algún que otro adorno. En vez de poner fin al debate por el Brexit, sólo pateará los problemas reales para más adelante. El show continuará por muchos años.
El RU se las arregló para caer en la histeria, y la toma racional de decisiones sobre el futuro se ha vuelto prácticamente imposible. Incluso si los racionalistas aciertan y aparece un nuevo acuerdo, no habrá aparecido por motivos racionales. Para bien o para (bastante más) mal, el virus del Brexit todavía infecta el organismo político británico, y un nuevo acuerdo no será la cura sino un placebo.
Traducción: Esteban Flamini