Le Brexit, un « House of Cards » devenu réel
LONDRES – L'interminable saga du Brexit a accouché d'une nouvelle interrogation : le Premier ministre britannique Boris Johnson a-t-il une stratégie astucieuse pour produire un nouvel accord amélioré de sortie de l'Union européenne ou est-t-il sur le point de plonger le Royaume-Uni dans le précipice que serait un « no deal » ?
La Haute Cour d'Écosse a jugé que la suspension (par prorogation) du Parlement par Johnson était illégale et la Chambre des communes a obligé le gouvernement à publier les détails de « l'Opération Yellowhammer », le nom de code des documents officiels qui précisent les conséquences catastrophiques d'un Brexit sans accord.
Les dernières divisions au sein du Parti conservateur – dont l'exclusion de 21 députés conservateurs opposés à la position de Johnson sur le Brexit – semblent avoir une dimension historique. Alors que la Cour suprême britannique s'apprête à examiner plusieurs actions en justice concernant le bien fondé de la prorogation du Parlement par le gouvernement, elle se retrouve devoir jouer un rôle similaire à celui de son homologue américaine. Certains Britanniques sont consternés par cette évolution. D'autres sont profondément soulagés par le fait qu'il reste au moins des juges prêts à défendre équitablement la constitution non écrite du Royaume-Uni face aux assauts qu'elle subit actuellement.
Ces nouveaux éléments de controverse ont surgi le 9 septembre au milieu de scènes de chaos en pleine nuit à la Chambre des communes, avant que le Parlement soit sommairement suspendu. Au cours de ces heures surréalistes, durant lesquelles les membres de la Chambre des lords (d'ordinaire plutôt flegmatiques) ont mis fin à une rare obstruction parlementaire de la part des fidèles du gouvernement, j'ai croisé mon confrère Michael Dobbs, l'auteur de la trilogie House of Cards. Nous nous sommes demandés ce qu'il lui restait à écrire, maintenant que les intrigues politiques ont si largement excédé la fiction. Le personnage principal du roman, l'odieux Premier ministre Francis Urquhart (ou le président Frank Underwood dans la série télévisée américaine) apparaît comme un homme politique mesuré et respectable comparé à plusieurs dirigeants politiques britanniques actuels.
La question qui se pose aujourd'hui est évidemment de savoir si Johnson a un plan – ou du moins une boussole – qui lui permette de s'orienter dans le chaos qu'il a contribué à engendrer. L'hypothèse la plus probable dépend de la position de chacun et de sa capacité à concevoir les incertitudes. Les personnes rationnelles dont le métier est d'évaluer les risques politiques et financiers semblent penser que Johnson a un plan : après avoir épuisé ses adversaires et plongé le pays dans la tourmente, il lancera un appel de dernière minute au centre, réunissant une coalition de conservateurs et de travaillistes soulagés et prêts à soutenir une version modifiée de l'accord proposé par l'ancienne Première ministre Theresa May, pourtant rejeté à trois reprises par Bruxelles.
Selon ce scénario, Johnson pourrait perdre le soutien d'une partie de l'aile droite de son parti – en particulier celui des membres du European Research Group (ERG), partisans d'un Brexit dur – mais il pourrait recueillir l'adhésion d'un nombre suffisant de députés travaillistes et de députés conservateurs rebelles. À ce stade, tous seraient simplement rassurés d'éviter un divorce brutal avec l'Union européenne. Sa principale difficulté serait alors de sauver la face au sujet du « backstop » irlandais, le filet de sécurité permettant d'éviter le rétablissement de frontières physiques entre les deux Irlandes. Il semble que Johnson soit prêt à envisager un marché unique irlandais, du moins pour les produits agricoles – tant que la nomenclature douanière convenue ne reconnaît pas, qu'en fait, l'Irlande du Nord restera dans le marché unique de l'Union européenne.
Subscribe now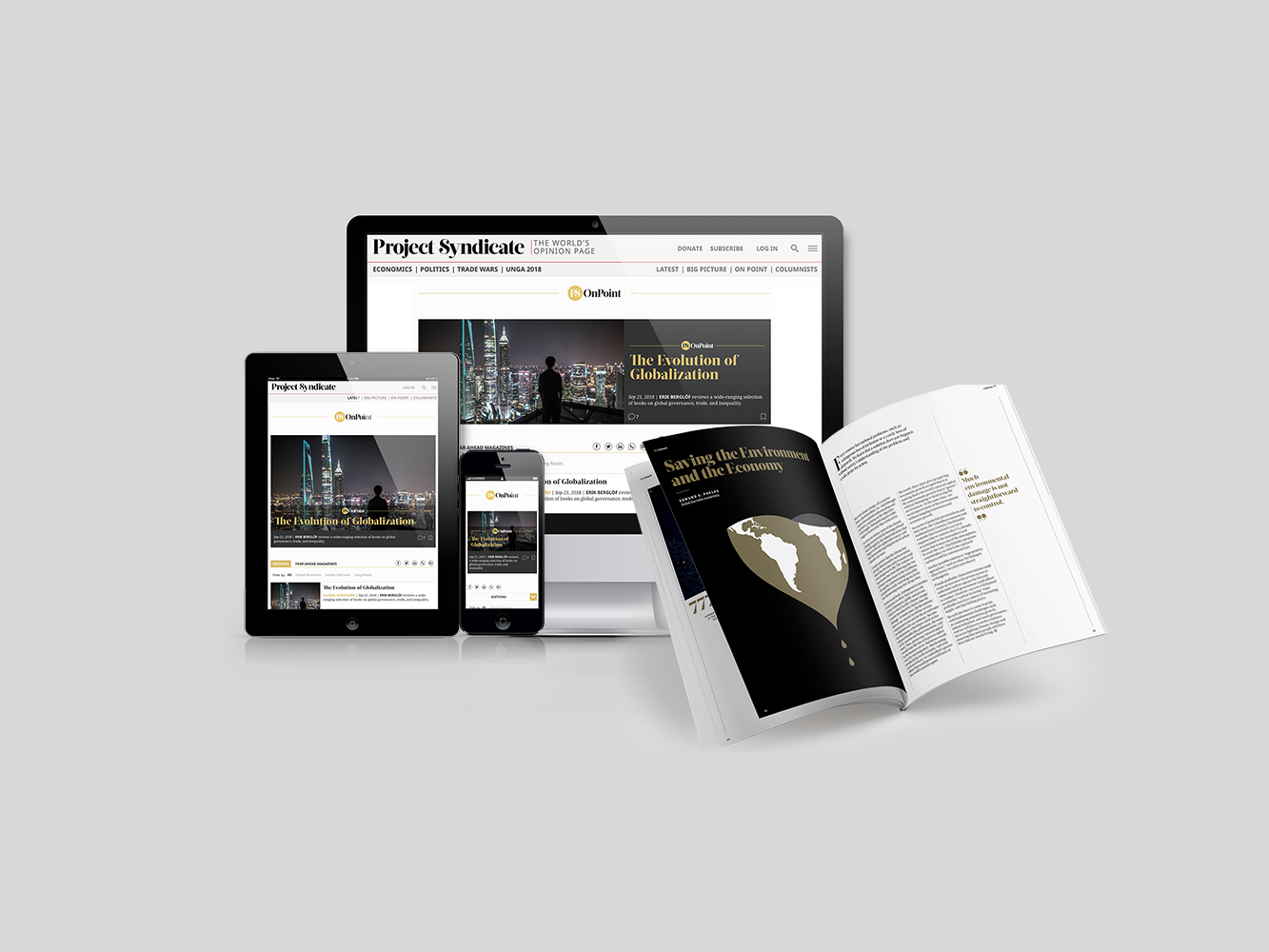 Subscribe now
Subscribe today and get unlimited access to OnPoint, the Big Picture, the PS archive of more than 14,000 commentaries, and our annual magazine, for less than $2 a week.
Le point de vue des parlementaires et des intellectuels britanniques est toutefois différent. La majorité d'entre eux ne voient pas Johnson comme un homme avec une stratégie, mais comme un éléphant trublion dans le magasin de porcelaine de Westminster.  En supprimant ses propres possibilités de compromis et en ignorant les instructions du Parlement, Johnson se dirige à toute allure, soit vers une sortie sans accord, soit vers la chute de son gouvernement. Sa seule bouée de sauvetage – s'il parvient à l'attraper – est de déclencher des élections générales, qu'il présenterait comme une confrontation entre le « peuple » et le Parlement.
Il est fort probable que Johnson lui-même n'a aucune idée de la manière dont se terminera cette saga. Après son accès de fanfaronnade initial, ses opposants politiques ont sapé son élan. Son éminence grise, Dominic Cummings, est à présent au centre de l'attention des médias, qui le présentent allégrement comme le Raspoutine de la cour de Johnson. Une fois encore, la réalité dépasse la fiction : le véritable Cummings s'est révélé plus diabolique encore que son avatar fictif joué par Benedict Cumberbatch dans la série télévisée diffusée en 2019 par Channel Four et HBO, Brexit: The Uncivil War.
Les classes financière et politique se fient aux processus de décision rationnels parce que c'est ainsi qu'elles fonctionnent. Mais les politiciens ont tendance, aujourd'hui plus que jamais, à exploiter les leviers de l'émotion et de l'instinct. Si Johnson n'a pas de plan, il n'est pas seul. Le parti travailliste s'est mis dans une position intenable en promettant de renégocier un meilleur accord de sortie, même si les dirigeants les plus éminents du parti feront alors campagne contre cet accord même, en faveur du maintien dans l'UE, dans le cas d'un nouveau référendum. La raison n'a plus sa place à Westminster. 
Quoiqu'il en soit, avec ou sans plan, la stratégie de la corde raide utilisée par toutes les parties pourrait en fin de compte faciliter la conclusion d'un accord. Comme des lutteurs épuisés, les factions adverses pourraient s'embrasser pour rester debout. Mais cette conjoncture déboucherait très certainement sur un accord désastreux, qui devra être bricolé le 17 octobre lors de la réunion du Conseil européen, dans un contexte où les dirigeants européens sont de plus en plus exacerbés par la question du Brexit. Le gouvernement Johnson a en outre démis de leurs fonctions les représentants britanniques chargés des précédentes négociations. Tout nouvel accord ne sera que l'ancien accord de May avec des fioritures, remettant à plus tard les questions importantes sans mettre fin au débat sur le Brexit. Ce cirque là a encore de beaux jours devant lui.
Maintenant que le Royaume-Uni est plongé dans l'hystérie, la prise de décision rationnelle sur l'avenir est devenue impossible. Même si le camp rationnel a raison et qu'un nouvel accord est conclu, il ne l'aura pas été pour des raisons rationnelles. Pour le meilleur et le (nettement) pire, le virus du Brexit continue à représenter une menace mortelle pour le corps politique britannique. Un nouvel accord serait un placebo, pas un remède.