L'ennemi du peuple britannique ?
LONDRES – L'idée que le Premier ministre britannique Boris Johnson puisse être un homme du peuple, le porte-parole des citoyens ordinaires luttant contre les élites en place pourrait sembler insolite, voire tout à fait étrange. Il est après tout un pur produit de l'élite britannique, éduqué à Eton et Oxford et doté de tous les maniérismes exagérés, en actes et en paroles, de la classe supérieure. En tant que journaliste et député, il s'est montré malicieux et souvent malhonnête, mais toujours un fervent défenseur de l'establishment conservateur.     
Et pourtant, le voilà qui prétend représenter la « vox populi » face aux voix des députés de la Chambre des communes qui, de la gauche à la droite de l'échiquier politique, s'opposent à sa ligne dure concernant la sortie du Royaume-Uni de l'Union européenne. L'un des éléments saillants de la saga du Brexit a d'ailleurs été de dépeindre tous ceux qui s'opposent à une sortie sans transition et totale de l'UE comme des ennemis du peuple. Étant donné que le peuple s'était exprimé lors du référendum de 2016, toute tentative faite pour atténuer les conséquences négatives du Brexit, que ce soit en trouvant un compromis avec l'UE ou en retardant la rupture, est considérée comme un affront à la volonté du peuple.
Johnson est confronté à une opposition féroce des députés, en particulier depuis sa décision de suspendre le Parlement pendant cinq semaines avant la sortie programmée de l'UE le 31 octobre, avec ou sans accord. Mardi 3 septembre, il a perdu sa majorité au Parlement, qui ne tenait qu'à une voix, avec la défection de l'ancien ministre et député conservateur Phillip Lee, qui a rejoint le Parti libéral-démocrate. Pire, il a du céder le contrôle de l'agenda législatif à la Chambre des communes. Les députés conservateurs qui ont voté contre lui ont été exclus du parti. Dans la foulée, le chef du gouvernement a déposé une motion au Parlement demandant la tenue d'élections anticipées, une motion rejetée par les députés dans la soirée. Johnson aurait pu présenter ces élections comme une bataille entre le « peuple » et les « politiciens » qui lui font barrage.
Si les mesures prises par Johnson sont extraordinaires, elles ne sont pas illégales. Elles ne sont en tout cas pas conservatrices au sens de la défense des normes traditionnelles et de l'ordre établi. Surtout, elles sont très peu britanniques. Certains observateurs inquiets ont tiré un parallèle avec la montée du fascisme. En fait, Johnson, en tant qu'ancien étudiant des lettres classiques, doit bien être conscient du fait que le modèle du démagogue issu de l'élite, s'emparant du pouvoir en attisant la colère de plébéiens  mécontents, remonte à l'époque de la République romaine, lorsque les tribuns de la plèbe défiaient les patriciens du Sénat, souvent avec le concours de foules agressives. On peut certainement trouver à redire aux privilèges détenus par les patriciens, mais cette démagogie a sonné le glas de la République et l'apparition de dictateurs dotés des pleins pouvoirs.
Les référendums ne sont pas non plus une tradition britannique. Lorsque Winston Churchill a proposé la tenue d'un référendum en 1945 sur le maintien de son gouvernement de coalition après la fin de la guerre, le chef du parti travailliste Clement Attlee s'y est fermement opposé, disant que telle idée « est étrangère à toutes nos traditions ». Mussolini eu souvent recours aux référendums, comme la plupart des dictateurs. Ce genre de plébiscite est perçu comme une forme de « démocratie directe » où la volonté du peuple est censée trouver son expression la plus pure au travers de la volonté d'un grand dirigeant.
Le point fondamental de la démocratie parlementaire, dont le Royaume-Uni est l'un des plus ancien et fier représentant, est toutefois qu'elle est une démocratie indirecte.  Le concept de l'État comme représentant de la volonté du peuple est une notion jacobine française, qui a toujours été rejetée par les conservateurs britanniques, à commencer par Edmund Burke. Il n'y a rien de tel que le « peuple » dans une démocratie parlementaire, ou à plus forte raison une volonté ou voix populaire unique. Des hommes et femmes politiques sont élus pour représenter différents intérêts qui feront l'objet de débats au sein du Parlement dans l'espoir de parvenir à des solutions de compromis.  
Subscribe now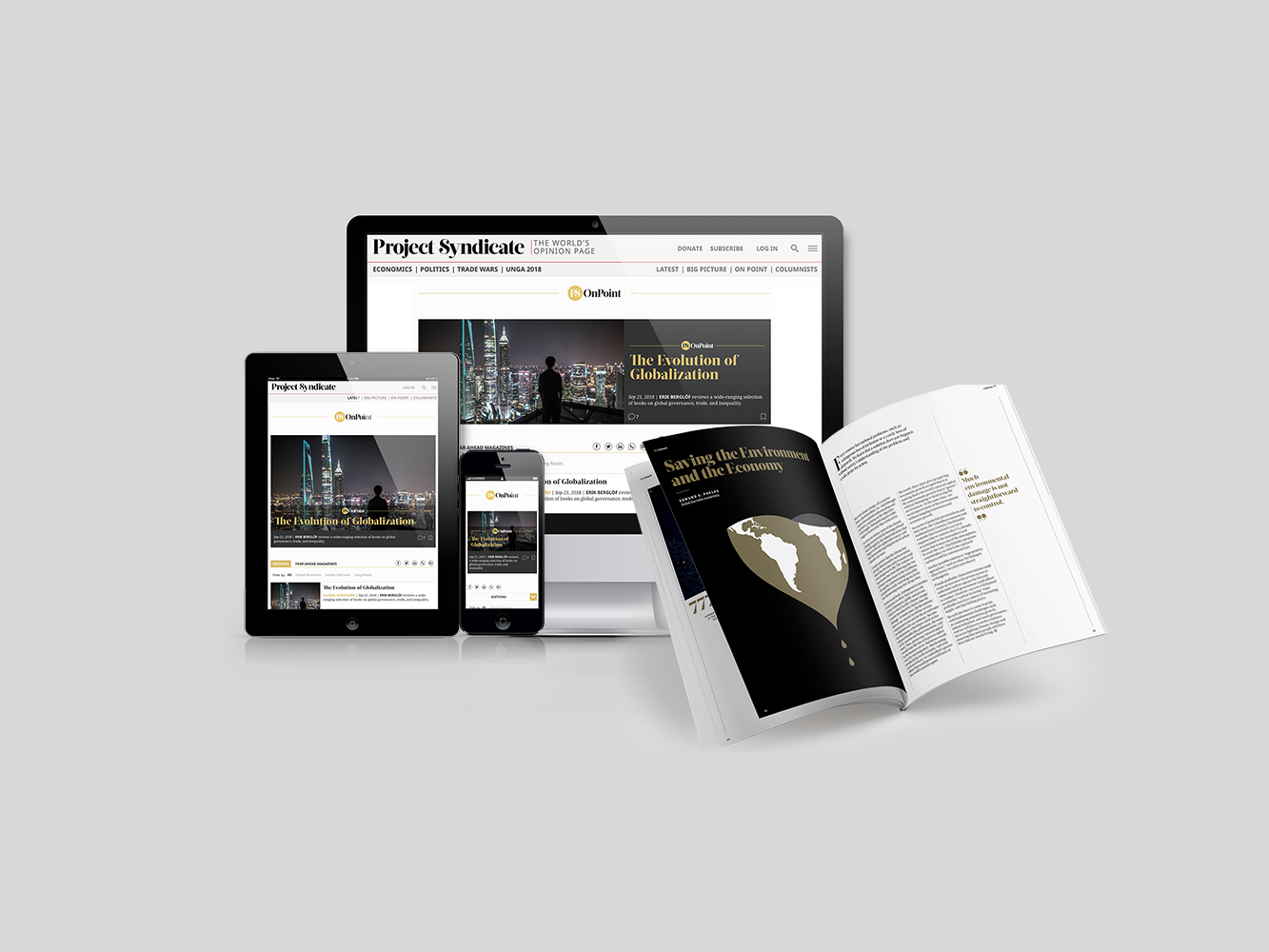 Subscribe now
Subscribe today and get unlimited access to OnPoint, the Big Picture, the PS archive of more than 14,000 commentaries, and our annual magazine, for less than $2 a week.
Dans une démocratie libérale, l'opinion publique est également plus une forme de représentation qu'une expression directe. Ces derniers siècles, l'opinion publique s'est exprimée par le biais de la presse, écrite et audiovisuelle, avec les journalistes et rédacteurs en chef comme médiateurs. Les temps ont changé, bien entendu. Grâce à l'internet, la plupart des opinions ne font l'objet d'aucune médiation aujourd'hui, et le peuple s'exprime par des centaines de millions de voix. Les journalistes dont le métier semble être devenu obsolète, sont, comme les politiciens largement perçus avec méfiance – des pourvoyeurs élitistes de « fausses nouvelles ».
Les journalistes ou les responsables politiques ne sont pas tous des personnes admirables avec des opinions sensées, loin de là. Mais nous avons déjà pu constater à quel point, dans cet environnement médiatique illimité, la voix populaire peut être facilement manipulée par les démagogues et les escrocs. En sapant le Parlement, dans le contexte de l'un des plus importants débats de ce siècle, Johnson fait courir les mêmes dangers à la démocratie libérale que faisaient peser les agitateurs populistes sur la République romaine.    
La campagne en faveur du Brexit comporte plusieurs aspects peu reluisants : les immigrant présentés comme une menace, une folie des grandeurs nationale, et autres. L'argument le plus méritoire a porté sur la question de la souveraineté. L'Union européenne n'est pas un État démocratique. L'adhésion à l'UE signifie que certaines lois sont proposées et promulguées par des personnes qui n'ont pas été élues directement dans le cadre d'élections nationales. Les puristes pourraient argumenter qu'une démocratie libérale ne peut pas déléguer le pouvoir législatif à des institutions supranationales sans affaiblir la souveraineté nationale.
En fait, certaines des lois qui irritent le plus les partisans du Brexit ne sont pas du tout des lois européennes, mais des lois votées par le gouvernement britannique. La question qui se pose n'est cependant pas de savoir si ces lois sont bonnes ou mauvaise, mais qui est en droit de les promulguer. Certains chauvins britanniques estiment que la souveraineté nationale absolue est le fondement du système démocratique du pays, tel qu'incarné par Westminster, la mère des Parlements. Mais lorsqu'ils idolâtrent la volonté populaire exprimée par un référendum, ils deviennent les prosélytes d'une tradition politique très différente, incompatible avec le système parlementaire britannique.
Si Boris Johnson, un Premier ministre non élu, et ses supporteurs de plus en plus enragés, décident de « reconquérir » leur pays en créant un conflit entre les citoyens et leurs représentants politiques, ils risquent de détruire ce qui fait la grandeur du Royaume-Uni. De plus, en s'aliénant les Écossais, qui pourraient choisir la voie de l'indépendance, comme éventuellement les Irlandais du Nord, ils mettent en péril l'existence même du Royaume-Uni.