Britský nepřítel lidu?
LONDÝN – Představa, že britský premiér Boris Johnson je mužem z lidu, tribunem obyčejného člověka bojujícího proti zavedeným elitám, by se mohla zdát neobvyklá, ba přímo bizarní. Koneckonců je Johnson dokonalým ztělesněním anglické elity: vzdělání získal v Etonu a Oxfordu a v jeho řeči i chování jsou patrné všechny nabubřelé manýry britských horních vrstev. Jako novinář a poslanec parlamentu byl zlomyslný a často i nepoctivý, ale vždy představoval věrný hlas konzervativního establishmentu.
Přesto dnes tento člověk předstírá, že zastupuje "hlas lidu" proti hlasům v parlamentu, jež se od levice po pravici stavějí proti jeho tvrdému přístupu k odchodu Velké Británie z Evropské unie. Je typickým rysem kampaně za brexit vykreslovat všechny, kdo se stavějí proti náhlému a úplnému odchodu z EU, jako nepřátele lidu. Od roku 2016, kdy se lidé v referendu vyjádřili, je jakákoliv snaha změkčit negativní důsledky brexitu kompromisem s EU nebo odložit odtržení, líčena jako útok na vůli lidu.
Johnson čelí v parlamentu mohutné opozici, zejména po svém rozhodnutí přerušit jeho činnost s cílem dosáhnout k 31. říjnu brexitu, s dohodou nebo i bez ní. A když v úterý bývalý ministr Phillip Lee přeběhl k liberálním demokratům, přišel Johnson i o konzervativní většinu jednoho hlasu. A co je pro něj ještě horší, parlament mu hlasováním odebral kontrolu nad agendou brexitu. Konzervativci, kteří pro tento návrh hlasovali, se stali předmětem čistky. To téměř jistě povede k všeobecným volbám, jež Johnson pojme jako bitvu mezi "lidem" a "politiky" stojícími mu v cestě.
Johnsonovy kroky jsou výjimečné, ale ne nezákonné. Rozhodně nejsou konzervativní v tom smyslu, že by chránily tradiční normy či zavedený řád. A co víc, jsou nebritské. Někteří zděšení komentátoři v nich vidí paralely se vzestupem fašismu. Johnson coby vzdělanec z tradičního světa si koneckonců musí uvědomovat, že model demagoga z vyšších vrstev, jenž získává moc rozdmýcháváním zlostných vášní ublížených plebejců, je známý už ze starého Říma, kdy tribunové lidu napadali patricijský senát, často podněcováním násilné lůzy. Na privilegiích senátního establishmentu bylo nepochybně mnoho věcí špatných, avšak podobná demagogie znamenala konec republiky a nástup imperiální diktatury.
Ostatně ani referenda nejsou britským zvykem. Když Winston Churchill navrhl v roce 1945 uspořádání referenda o prodloužení činnosti jeho válečného kabinetu, vůdce labouristů Clement Attlee označil tento nápad za "cizí všem našim tradicím". Naopak Mussolini byl stejně jako většina diktátorů velkým stoupencem referend. Lidová hlasování jsou v uzavřených systémech vnímána jako určitá forma "přímé demokracie", kdy vůle lidu údajně nachází nejčistší vyjádření ve vůli velkého vůdce.
Celý smysl parlamentní demokracie, jíž je Velká Británie jedním z nejstarších a nejhrdějších příkladů, však spočívá právě v tom, že je nepřímá. Představa státu zastupujícího vůli lidu je francouzským jakobínským konstruktem, který britští konzervativci počínaje Edmundem Burkem odjakživa odmítali. V parlamentní demokracii neexistuje žádný "lid", natožpak jediná vůle lidu či jediný hlas lidu. Politici jsou voleni proto, aby zastupovali různé zájmy, o nichž pak lze debatovat v parlamentu v naději, že se prostřednictvím kompromisu dospěje k řešení.
Subscribe now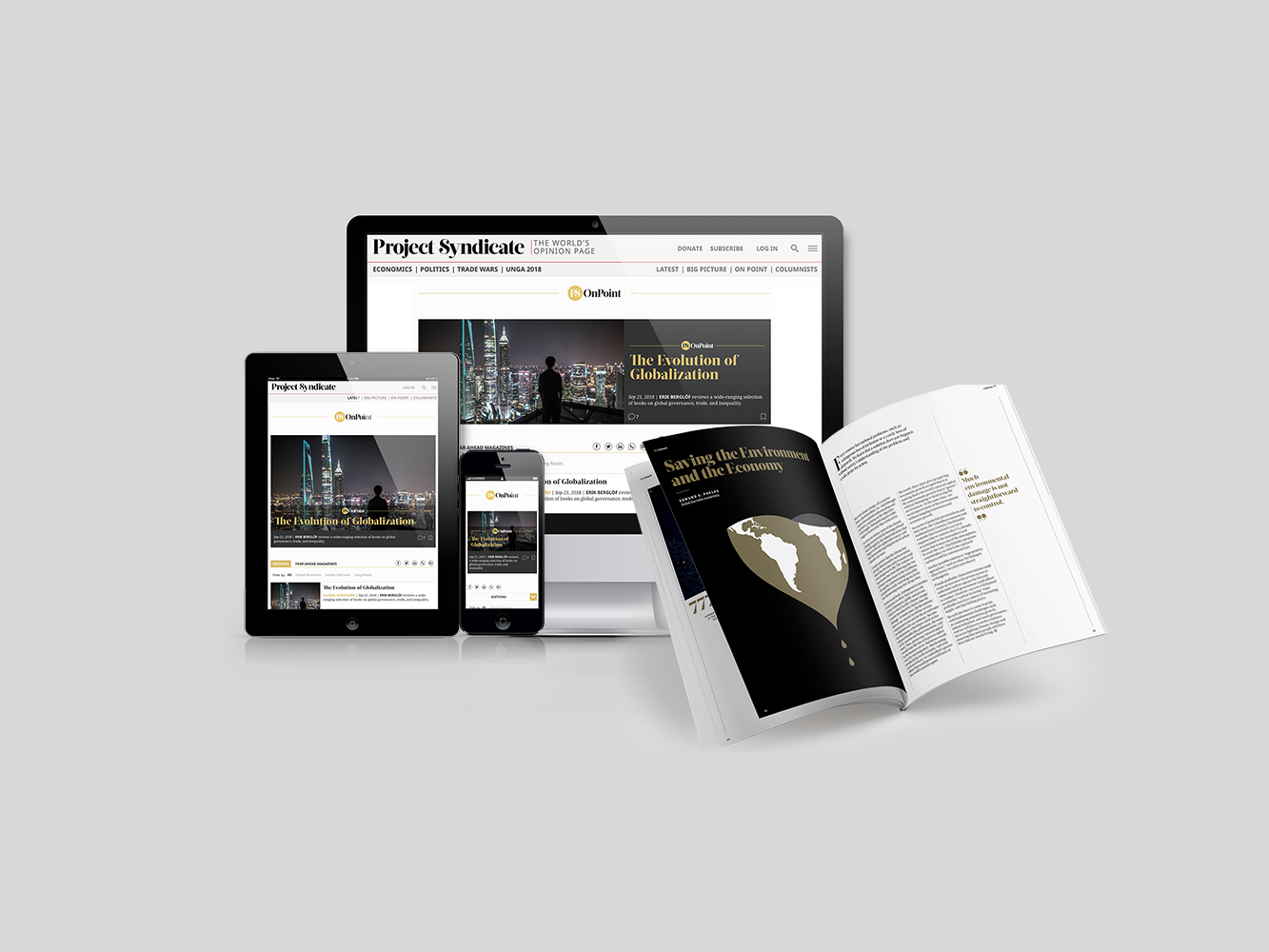 Subscribe now
Subscribe today and get unlimited access to OnPoint, the Big Picture, the PS archive of more than 14,000 commentaries, and our annual magazine, for less than $2 a week.
Rovněž veřejné mínění má v liberální demokracii spíše formu zastoupení než přímého vyjádření. V posledních několika stech letech vyjadřovali veřejné mínění novináři a editoři v médiích, tištěných či vysílaných. To se samozřejmě změnilo. Díky internetu je dnes většina názorů zcela nezprostředkovaných a lid hovoří stamiliony hlasů. Profesionální novináři se jeví jako překonaní a stejně jako na politiky se na ně pohlíží s nedůvěrou – jako na elitářské dodavatele falešných zpráv nebo jako na média nedůvěryhodného hlavního proudu.
To samozřejmě neznamená, že novináři nebo politici jsou vesměs kvalitní lidé se zdravými názory. Ani zdaleka ne. Ale už jsme viděli, o kolik snáze mohou demagogové a křiváci manipulovat v ničím nespoutané mediální krajině hlasy lidu a používat metody otevřeného boje. A pokud Johnson podkopává parlament v jedné z nejdůležitějších politických debat století, pak představuje pro liberální demokracii stejné nebezpečí, jaké populističtí agitátoři představovali pro římskou republiku.
Kampaň za brexit obsahuje mnoho pochybných aspektů: přiživování obav z imigrantů, bludy o národní výjimečnosti a tak dále. Serióznější spor se točil kolem otázky suverenity. EU není demokratický stát. Členství v EU znamená, že určité zákony navrhují a schvalují lidé, kteří nebyli přímo zvoleni v národních volbách. Existuje puristický argument, že liberální demokracie nemůže delegovat pravomoci na nadnárodní instituce, aniž tím rozředí státní suverenitu.
Některé zákony, jež zastáncům brexitu připadají nejprotivnější, přitom vůbec nejsou evropské, nýbrž národní. Diskuse by se však nevedla o otázce, zda jsou zákony dobré, nebo špatné, nýbrž kdo má právo je vytvářet. Někteří britští patrioti chápou absolutní národní suverenitu jako jádro svého demokratického systému, jehož ztělesněním je "matka všech parlamentů". Když však dělají fetiš z vůle lidu vyjádřené v referendu, stávají se z nich zastánci naprosto odlišné politické tradice, jež britskému parlamentnímu systému odporuje.
Pokud se Johnson coby nevolený premiér a jeho stále zuřivější stoupenci rozhodnou "vzít si zemi zpět" vytvořením konfliktu mezi lidmi a jejich politickými zástupci, pak riskují zničení britské velikosti. Pokud si navíc znepřátelí Skoty, kteří by se mohli rozhodnout jít vlastní národní cestou, a možná i Severní Iry, pak doslova ohrožují Spojené království jako takové.
Z angličtiny přeložil Jiří Kobělka.