Pohled skrze kouřovou clonu velké tabákové pětky
,
ŽENEVA – Všichni víme, jak škodlivý je tabák, že zabíjí každoročně miliony lidí a že mnoha dalším škodí. Víme také, že tabákové firmy soustavně lžou o tom, jakou škodu jejich produkty páchají.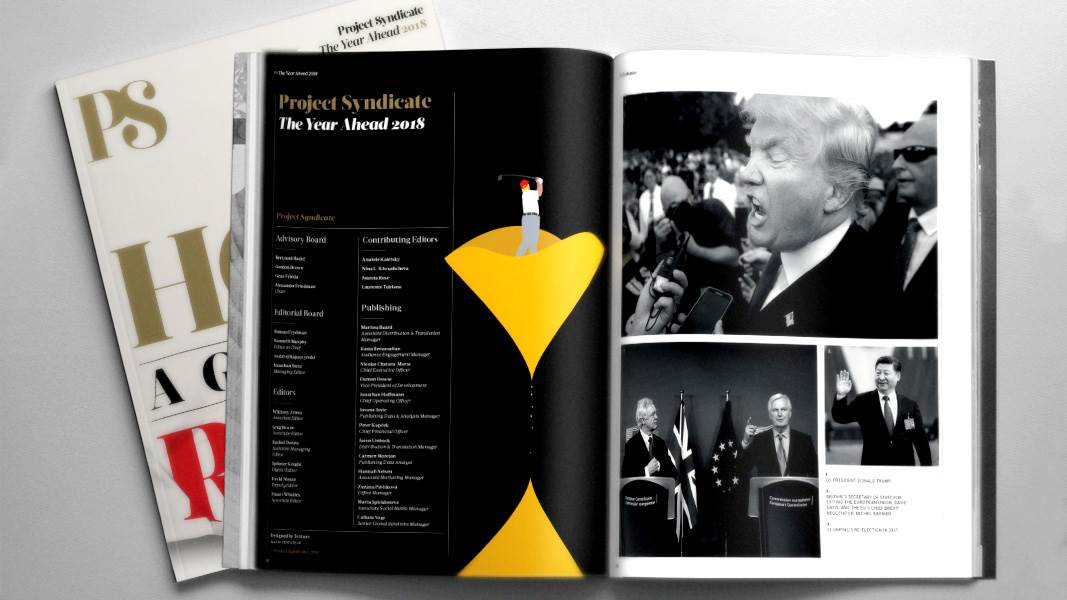 The Year Ahead 2018
The world's leading thinkers and policymakers examine what's come apart in the past year, and anticipate what will define the year ahead.
Nyní byla však dokonce i Velká pětka  donucena uvádět fakta pravdivě. Poté, co prohrála šňůru odvolání po rozsudku federálního soudu z roku 2006 , byly čtyři firmy přinuceny odhalit pravdu za roky klamavého marketingu tím, že uveřejní v amerických novinách a televizi reklamu obsahující "opravná vyjádření." Tyto veřejná prohlášení uznávají, že společnosti - Philip Morris USA, RJ Reynolds Tobacco, Lorillard a Altria – věděly, jakou škodu jejich produkty páchají, ale přesto je prodávaly.
A nejsou to jen soudy, kdo podniká kroky proti tabákovému průmyslu. Nedávné rozhodnutí francouzské banky BNP Paribas zastavit financování a investice do tabákových firem – včetně producentů, velkoobchodů a obchodníků – je posledním znakem, že veřejné zdraví se konečně dostává před komerční zájmy.
Nesmíme se ale nechat ukolébat vírou, že tato opožděná přiznání reflektují altruistickou katarzi tabákového průmyslu. Jsou vyústěním kombinovaného tlaku právního systému USA, advokáty kontrolujícími tabákový průmysl a samotnou vahou důkazů proti zavádějícímu marketingu "lehkých" a "slabých" tabákových produktů. Měly by se být považovány za varování: Průmyslu se nedalo věřit v minulosti a nemělo by se věřit tomu, že v budoucnosti udělá správnou věc.
Dokonce i dnes stejné tabákové firmy uvádějí na trh nové produkty, o kterých tvrdí, že jsou méně škodlivé – kupříkladu zařízení "heat-not-burn," která odpařují tabák k produkci aerosolu obsahujícího nikotin – a financují přední skupiny, které mají za cíl svět bez kouře. Svět byl svědkem obdobné taktiky všude možně, od Uruguaye po Austrálii, kde tabákové firmy spustily drahé právní bitvy proti legitimní regulaci svých smrtících produktů. Navzdory těmto ztrátám budou bezpochyby hledat nové způsoby, jak se bránit tabákovým restrikcím.
Jistě, soudem nařízené vypuštění "opravných vyjádření" v amerických mediích reprezentuje vítězství pravdy. Přináší uzavření důležité právní pře amerického ministerstva spravedlnosti, která začala v roce 1999 v rámci Zákonu o zločinných organizacích a zůstala až do října 2017 částečně nedořešená a to i během dekády odvolání a právních tahanic po rozhodnutí v roce 2006.
Prohlášení popisují smrtelné efekty kouření a to i toho pasivního, včetně toho, že "lehké cigarety" nejsou o nic méně škodlivější než ty normální; že kouření a nikotin jsou vysoce návykové; a že cigarety jsou "úmyslně" upravovány, aby "maximalizovaly požití nikotinu."
Dokonce i výrobci cigaret přiznávají, že jejich produkty přispívají ke každodenním 1200 úmrtím v USA. Na celém světě tabák zabije ročně více než sedm milionů lidí.
Dost je dost; v tuto kritickou chvíli si nesmíme nechat tuto iniciativu proklouznout. Vlády a zdravotní organizace, jako je ta naše, jsou ve válce s tabákovým průmyslem a v boji budeme pokračovat, doku velkou pětku neporazíme.
Pokud někdy národní lídři, ministři zdravotnictví a financí uvažovali, kam až by měli v regulaci tabákových produktů zajít, poskytlo jim přiznání Velké pětky společně s pochybami investorů odpověď: tak daleko, jak to bude nutné. Vlády čelí morálnímu a legálnímu imperativu v otázce použití nejsilnějších možných způsobů jak ochránit jejich občany před tabákem.
Jeden ze způsobů, jak pokročit, by bylo, kdyby více vlád implementovalo závazky zakotvené v Rámcové úmluvě o tabákové kontrole (FCTC). FCTC WHO poskytuje směrnice k tématům jako je zdanění tabáku, veřejné povědomí a vzdělávání a upozornění na baleních. Tato opatření pomohla zachránit miliony dolarů v nákladech zdravotnictví.
Lze však udělat více, což je důvod, proč vyzýváme vlády na celém světě, aby zesílili implementaci FCTC WHO tak, že zrychlí činnost v otázce politiky tabákové kontroly "MPOWER" – opatření tvořená s cílem posílit implementaci FCTC WHO na národní úrovni. Dohromady tyto rámce reprezentují nejsilnější obranu zemí proti tabákovému průmyslu.
Vlády by navíc měly podpořit Protokol o eliminaci zakázaného obchodu s tabákovými produkty, který má za cíl zabránit nezákonnému obchodu, jako je pašování. Zatímco 33 zemí a Evropská unie tento protokol podepsali, je zapotřebí podpory ještě dalších sedmi zemí, než vejde v platnost.
No a konečně při pohledu na nadcházející High-level Meeting o nepřenosných chorobách OSN v roce 2018 musí být vládní lídři připraveni demonstrovat jejich závazek na ochranu lidí před srdečními a plicními chorobami, rakovinou a diabetem tím, že podpoří silnou tabákovou kontrolu.
Svými nedávnými přiznáními byla Velká pětka donucena odhalit svou pravou povahu. I když neochotně, vyzvaly nás tyto společnosti, abychom odmítli jejich výrobky. Myslíme si, že je načase, abychom přijali jejich nabídku.