Lo que Biden les debe a los palestinos
AMÁN – Hace casi tres años, el presidente palestino, Mahmoud Abbas, tomó la decisión extraordinaria de poner fin a todas las negociaciones con la administración del presidente norteamericano, Donald Trump, debido a su descarado sesgo pro-Israel. En el gobierno del presidente electo Joe Biden, la conducción palestina espera regresar a la mesa de negociaciones. Uno de los puntos principales de su agenda será el fin de la construcción por parte de Israel de asentamientos ilegales en tierra palestina en los territorios ocupados.
El sesgo de la administración Trump a favor de Israel no podría haber sido más evidente. Quienes lideraron el "proceso de paz" –como el yerno de Trump, Jared Kushner, y el embajador norteamericano en Israel, David Friedman- han apoyado públicamente la construcción de asentamientos y las violaciones de derechos humanos palestinos por parte de Israel.

No sorprende entonces que el llamado plan de paz que este equipo diseñó le diera a Israel prácticamente todo lo que quería, sin ofrecer ninguna concesión a los palestinos. Por el contrario, la administración Trump intentó comprar la aquiescencia –o, más precisamente, la rendición- de los palestinos con promesas de inversión. En lugar de someterse, Abbas interrumpió las discusiones con Estados Unidos –una decisión remarcable cuando uno considera que, en los años 1980, los palestinos les rogaban a los norteamericanos que tuvieran conversaciones directas con sus líderes.
Pero Abbas no tenía alternativa. Con la principal superpotencia del mundo de su lado, el gobierno de derecha del primer ministro israelí, Benjamin Netanyahu, no necesitaba la aprobación de los palestinos para incrementar su construcción de asentamientos y sentar las bases para más. En los últimos meses, Israel ha llevado a cabo una ola de demoliciones sin precedentes de hogares y estructuras palestinos.
Es indudable que estas actividades violan el derecho humanitario internacional. El Consejo de Seguridad de las Naciones Unidas lo confirmó hace cuatro años, cuando de manera unánime sancionó la Resolución 2334. El preámbulo de la resolución explícitamente condenaba "todas las medidas destinadas a alterar la composición demográfica, el carácter y el estatus del Territorio Palestino ocupado desde 1967", incluyendo "la construcción y expansión de asentamientos" y "la demolición de hogares y el desplazamiento de civiles palestinos".
Sin embargo, la administración Trump sigue comprometida a apoyar las violaciones de Israel. El secretario de Estado, Mike Pompeo, que puede estar analizando detenidamente su propia carrera presidencial en 2024, está dispuesto a visitar un asentamiento israelí ilegal en la ocupada Cisjordania, convirtiéndolo en el primer secretario de Estado norteamericano en hacerlo. Esto es una violación flagrante de la Resolución 2334, que insta a todos los estados "a distinguir en sus acuerdos relevantes entre el territorio del Estado de Israel y los territorios ocupados desde 1967".
Subscribe to Project Syndicate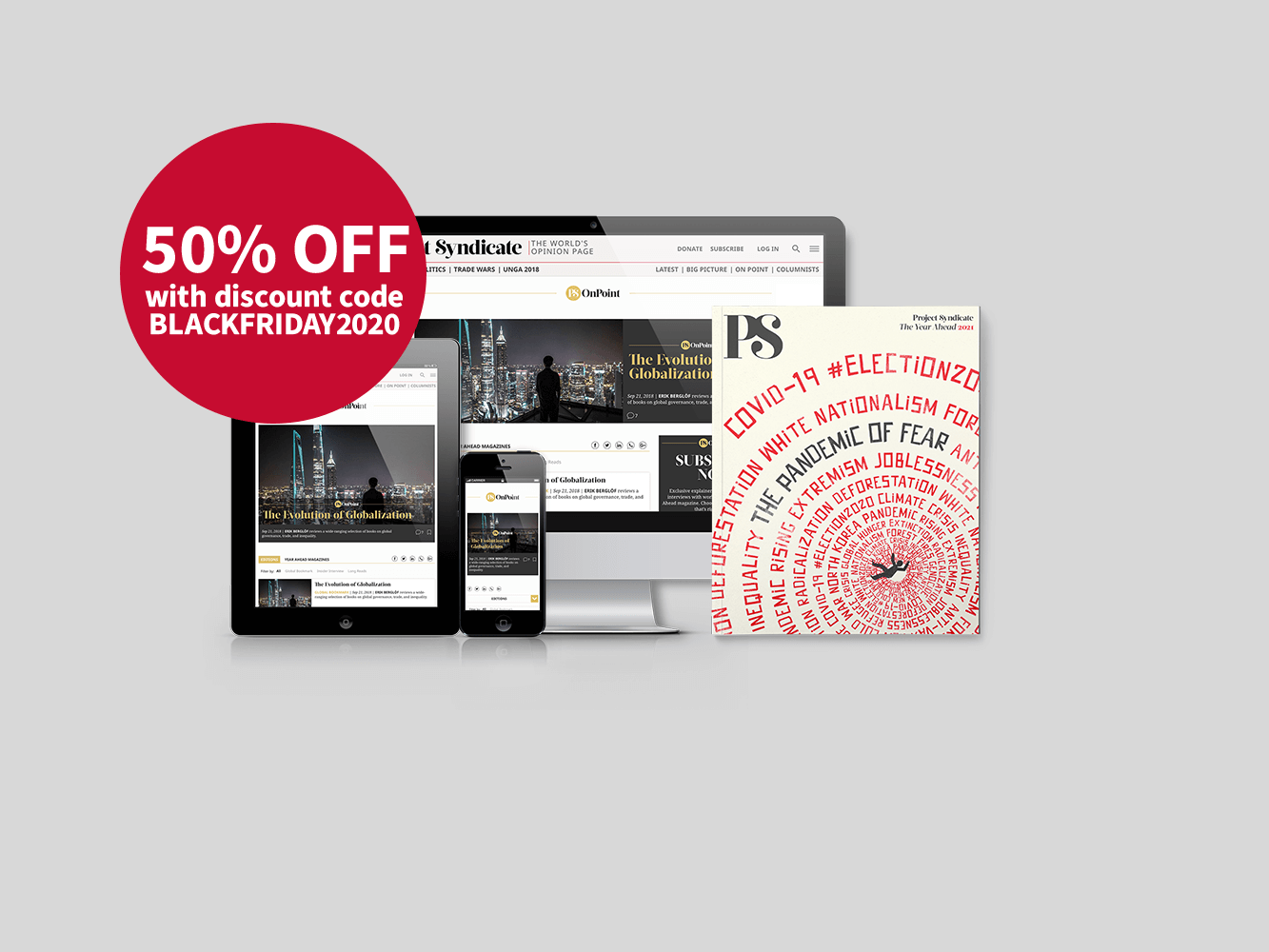 Subscribe to Project Syndicate
Enjoy unlimited access to the ideas and opinions of the world's leading thinkers, including weekly long reads, book reviews, and interviews; The Year Ahead annual print magazine; the complete PS archive; and more – All for less than $9 a month.
Desde la traición de la administración Trump, los palestinos han estado abandonados a su suerte. En protesta por la actividad de asentamientos de Israel, se han negado a aceptar impuestos cobrados por Israel en su nombre –una decisión que, junto con una marcada reducción de la ayuda estadounidense, ha llevado a la Autoridad Palestina al borde de la bancarrota.
Esto demuestra lo crucial que es la cuestión de los asentamientos para los palestinos –y por buenos motivos-. Más allá de violar el derecho internacional y los derechos de los palestinos, la expansión de asentamientos israelí impide el establecimiento de un estado palestino independiente según las fronteras previas a 1967.
Afortunadamente, existen señales alentadoras de que Biden adoptará una estrategia muy diferente a la de su antecesor. La Resolución 2334 fue sancionada porque la administración del presidente norteamericano Barack Obama, ya en sus tramos finales, decidió no vetarla. La orden provino de Susan Rice, la por entonces asesora de seguridad nacional de Obama que ahora, según se dice, estaría en la lista corta de candidatos a secretario de Estado de Biden.
Por supuesto, el propio Biden fue vicepresidente en la administración Obama y, en 2014, le dijo a Netanyahu: "No estoy de acuerdo con nada de lo que usted dice". Otros posibles candidatos de la administración Biden –entre ellos el entrante jefe de Gabinete Ron Klain- se oponen a la actividad de asentamientos ilegales de Israel.
Abbas claramente espera que esto se traduzca en un avance. Después de felicitar a Biden por su victoria, Abbas llamó a su administración a "fortalecer las relaciones palestino-norteamericanas", procurar "la libertad, la independencia, la justicia y la dignidad" para los palestinos y "trabajar para la paz, la estabilidad y la seguridad para todos" en Oriente Medio y en el mundo.
Inclusive antes de que Biden fuera electo, Abbas intentó dar impulso a la cuestión. En su discurso ante la Asamblea General de las Naciones Unidas en septiembre, instó al Cuarteto –Estados Unidos, las Naciones Unidas, la Unión Europea y Rusia- a convocar a una conferencia internacional a comienzos del año próximo "para comprometerse en un proceso de paz genuino, basado en el derecho internacional, las resoluciones de las Naciones Unidas y los términos de referencia relevantes, de cara al fin de la ocupación".
Realizar una conferencia de este tipo, y sobre todo generar resultados, en los primeros días de la administración Biden es mucho pedir. Pero no es descabellado esperar que la nueva administración implemente de inmediato la Resolución 2334 –y eso significa hacer que la construcción de asentamientos israelíes concluya rápidamente.
Contrariamente a la opinión generalizada, un acuerdo permanente del conflicto palestino-israelí no es una causa perdida. Pero exigirá un liderazgo norteamericano valiente y decidido. Todavía está por verse si eso es lo que ofrecerá Biden, pero la promesa de garantizar que Israel empiece a respetar la Resolución 2334 sería un buen comienzo.