Das schuldet Biden den Palästinensern
AMMAN – Vor fast drei Jahren tat der palästinensische Präsident Mahmud Abbas etwas sehr Ungewöhnliches: er beendete alle Verhandlungen mit der Regierung von US-Präsident Donald Trump mit der Begründung, diese stehe zu unverblümt auf der Seite Israels. Unter dem designierten Präsidenten Joe Biden freut sich die palästinensische Führung darauf, wieder an den Verhandlungstisch zurückzukehren. Ganz oben auf ihrer Tagesordnung wird ein Ende des israelischen Baus illegaler Siedlungen auf palästinensischem Land in den besetzten Gebieten stehen.
Die Parteinahme der Trump-Administration für Israel hätte nicht offensichtlicher sein können. Diejenigen, die den "Friedensprozess" leiteten - wie Trumps Schwiegersohn, Jared Kushner, und der US-Botschafter in Israel, David Friedman - haben alle öffentlich den israelischen Siedlungsbau und die Verletzung der palästinensischen Menschenrechte unterstützt.
Es überrascht nicht, dass der von diesem Team erarbeitete so genannte Friedensplan Israel praktisch alles gab, was es wollte, ohne den Palästinensern Zugeständnisse zu machen. Stattdessen versuchte die Trump-Administration, die Zustimmung der Palästinenser - oder genauer gesagt, die Kapitulation - mit Investitionsversprechen zu erkaufen. Anstatt sich zu fügen, brach Abbas die Gespräche mit den Vereinigten Staaten ab - eine bemerkenswerte Entscheidung, wenn man bedenkt, dass die Palästinenser in den 1980er Jahren die Amerikaner anflehten, direkte Gespräche mit ihnen zu führen.
Aber Abbas hatte keine Wahl. Mit der führenden Supermacht der Welt auf ihrer Seite brauchte die rechte Regierung des israelischen Premierministers Benjamin Netanjahu nicht die Zustimmung der Palästinenser, um den Siedlungsbau zu beschleunigen und den Grundstein für mehr zu legen. In den letzten Monaten hat Israel eine beispiellose Zerstörungswelle palästinensischer Häuser und Strukturen in Gang gesetzt.
Es steht außer Frage, dass solche Aktivitäten gegen das humanitäre Völkerrecht verstoßen. Der Sicherheitsrat der Vereinten Nationen bestätigte dies vor vier Jahren, als er die Resolution 2334 einstimmig verabschiedete. Die Präambel der Resolution verurteilte ausdrücklich "alle Maßnahmen, die darauf abzielen, die demographische Zusammensetzung, den Charakter und den Status der seit 1967 besetzten palästinensischen Gebiete zu verändern", einschließlich "des Baus und der Erweiterung von Siedlungen" und "des Abrisses von Häusern und der Vertreibung der palästinensischen Zivilbevölkerung".
Dennoch bleibt die Trump-Administration dabei, Israels Verletzungen zu unterstützen. Außenminister Mike Pompeo, der möglicherweise 2024 selber kandidieren will, ist entschlossen, eine illegale israelische Siedlung im besetzten Westjordanland zu besuchen, womit er der erste US-Außenminister wäre, der dies tut. Dies ist eine eklatante Verletzung der Resolution 2334, in der alle Staaten aufgefordert werden, "bei ihren einschlägigen Geschäften zwischen dem Territorium des Staates Israel und den seit 1967 besetzten Gebieten zu unterscheiden".
Subscribe to Project Syndicate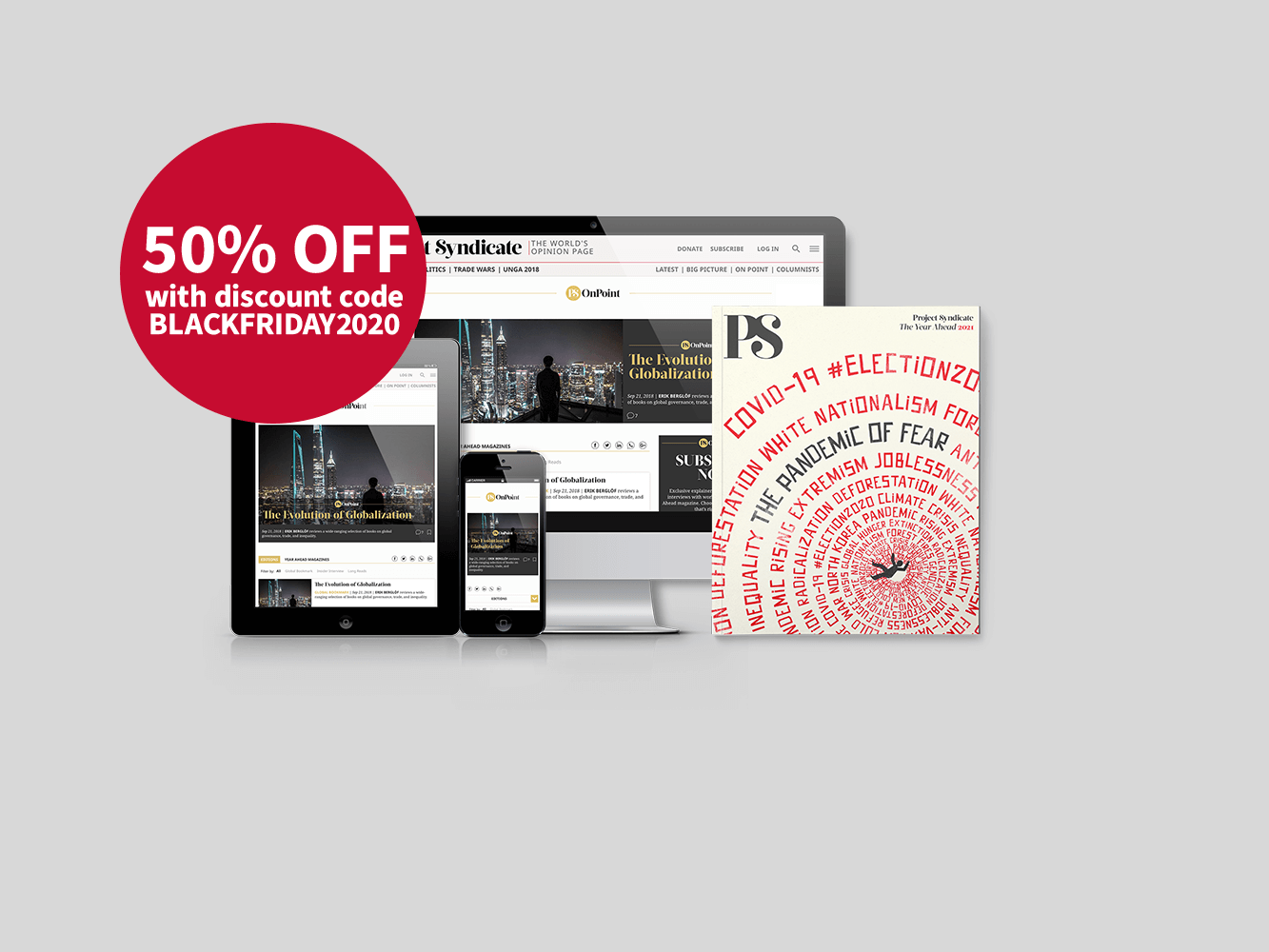 Subscribe to Project Syndicate
Enjoy unlimited access to the ideas and opinions of the world's leading thinkers, including weekly long reads, book reviews, and interviews; The Year Ahead annual print magazine; the complete PS archive; and more – All for less than $9 a month.
Seit dem Verrat der Trump-Administration haben die Palästinenser für sich selbst gekämpft. Aus Protest gegen die israelischen Siedlungsaktivitäten haben sie sich geweigert, die von Israel in ihrem Namen eingezogenen Steuern zu akzeptieren - eine Entscheidung, die zusammen mit einer starken Reduzierung der US-Hilfe die Palästinensische Autonomiebehörde an den Rand des Bankrotts gebracht hat.
Dies zeigt, wie entscheidend die Siedlungsfrage für die Palästinenser ist - und das aus gutem Grund. Der israelische Siedlungsausbau verletzt nicht nur das Völkerrecht und die Rechte der Palästinenser, sondern schließt auch die Gründung eines unabhängigen palästinensischen Staates entlang der Grenzen von vor 1967 aus.
Glücklicherweise gibt es vielversprechende Anzeichen dafür, dass Biden einen ganz anderen Ansatz als sein Vorgänger verfolgen wird. Die Resolution 2334 wurde verabschiedet, weil die Regierung von US-Präsident Barack Obama in ihren letzten Tagen beschlossen hatte, kein Veto einzulegen. Der Befehl kam von Susan Rice, Obamas damaliger nationaler Sicherheitsberaterin, die heute auf Bidens Shortlist für das Amt des Außenministers stehen soll.
Natürlich war Biden selbst Vizepräsident in der Obama-Regierung, und 2014 sagte er zu Netanjahu: "Ich bin mit nichts einverstanden, was Sie sagen". Andere Namen, die für die Regierung Bidens gehandelt werden - darunter der neue Stabschef Ron Klain -, sind alle gegen illegale israelische Siedlungsaktivitäten.
Abbas hofft eindeutig, dass dies zu Fortschritten führen wird. Nachdem er Biden zu seinem Sieg gratuliert hatte, forderte Abbas dessen zukünftige Regierung auf, "die palästinensisch-amerikanischen Beziehungen zu stärken", "für Freiheit, Unabhängigkeit, Gerechtigkeit und Würde" der Palästinenser einzustehen und "sich für Frieden, Stabilität und Sicherheit für alle" im Nahen Osten und weltweit einzusetzen.
Noch bevor Biden gewählt wurde, versuchte Abbas, den Fortschritt in Gang zu bringen. In seiner Rede vor der UNO-Generalversammlung im September forderte er das Quartett - die USA, die UNO, die Europäische Union und Russland - auf, Anfang nächsten Jahres eine internationale Konferenz einzuberufen, "um einen echten Friedensprozess auf der Grundlage des Völkerrechts, der UNO-Resolutionen und der einschlägigen Mandate einzuleiten, der zu einem Ende der Besatzung führt".
Eine solche Konferenz in den ersten Tagen der Biden-Administration abzuhalten, geschweige denn Ergebnisse zu erzielen, ist eine schwierige Aufgabe. Aber es ist nicht unvernünftig, von der neuen Regierung zu erwarten, dass sie die Resolution 2334 unverzüglich umsetzt - und das bedeutet, den israelischen Siedlungsbau zügig zu beenden.
Entgegen der landläufigen Meinung ist eine dauerhafte Beilegung des israelisch-palästinensischen Konflikts keine verlorene Sache. Sie erfordert jedoch eine mutige und entschlossene Führung der USA. Ob Biden dafür sorgen wird, bleibt abzuwarten, aber ein Versprechen, dafür zu sorgen, dass Israel mit der Einhaltung der Resolution 2334 beginnt, wäre ein guter Anfang.
Aus dem Englischen von Eva Göllner