De voordelen van een progressieve verbruiksbelasting
CAMBRIDGE – Is het tijd dat de Verenigde Staten gaan overwegen om over te stappen van een inkomstenbelasting op een progressieve consumptie- of verbruiksbelasting, als manier om de toenemende ongelijkheid in rijkdom aan te pakken? Veel economen zijn al lange tijd voorstander van een op de consumptie gebaseerd belastingstelsel, om redenen van efficiency en eenvoud. Maar ondanks wat sporadische steun heeft het idee nooit veel aanhang gewonnen onder politici. Is het tijd om het opnieuw te overwegen?
Een van de voornaamste bezwaren is dat voor een systeemverandering een mogelijk ingewikkelde transitie nodig is om te voorkomen dat bestaande rijken gestraft worden, die belast zouden worden als ze zouden proberen hun opgetaste spaartegoeden uit te geven, waarover ze al inkomstenbelasting hebben betaald. Maar in een klimaat waarin de ongelijkheid in rijkdom onverbiddelijk toeneemt kan dat nadeel feitelijk een voordeel zijn. Bovendien is een grote kracht van een verbruiksbelasting dat die het sparen niet belast en bedrijven meer prikkels geeft om te investeren.
Er zijn zeker andere, ongecompliceerdere ideeën om de ongelijkheid in rijkdom aan te pakken. De Amerikaanse senator Elizabeth Warren heeft een belasting voorgesteld op de 75.000 rijkste Amerikaanse huishoudens, wat zou neerkomen op een jaarlijkse belasting op rijkdom van 2% voor degenen met een vermogen van ruim $50 mln, oplopend naar 3% voor miljardairs. Het stoutmoedige voorstel van Warren heeft geleid tot een intensief debat onder economen over de vraag hoeveel geld het zou opbrengen. Emmanuel Saez en Gabriel Zucman van de Universiteit van Californië, Berkeley – zware jongens op het terrein van de literatuur over ongelijkheid – hebben het plan van Warren gesteund, en becijferd dat het bijna $3 bln zou kunnen opbrengen over een periode van tien jaar. Een aantal prominente ultra-rijken heeft zich er ook voor uitgesproken.
Maar Lawrence Summers van de Harvard Universiteit – een voormalige minister van Financiën van de VS en een figuur met groot gezag als het gaat om de overheidsfinanciën – heeft betoogd dat dergelijke schattingen zeer optimistisch zijn. Summers en zijn mede-auteur Natasha Sarin, hoogleraar rechten aan de Universiteit van Pennsylvania, hebben geopperd dat een betere route naar hetzelfde doel het implementeren van een breed scala aan conventionele reparaties zou zijn, inclusief een verhoging van de ondernemingsbelasting en het elimineren van de mogelijkheid voor ultra-rijke families om de kapitaalwinstbelasting te ontduiken via schenkingen.
De discussie duurt voort. Hoe dwingend de morele argumenten voor een belasting op rijkdom ook mogen zijn, het is van oudsher lastig gebleken er grote inkomsten aan te ontlenen. Maar Saez en Zucman houden voet bij stuk, en hebben betoogd dat veel zal afhangen van de middelen waarover de Amerikaanse belastingdienst, de US Internal Revenue Service, zal kunnen  beschikken om de belasting te innen. Niettemin zijn beide kampen het over het doel eens, en de algemene richting van het debat is een voorafschaduwing van wat we mogen verwachten als een progressief als Warren het Amerikaanse presidentschap in de wacht sleept.
Ik heb sympathie voor het plan van Warren, en ook voor het plan van Summers en Sarin, maar beiden zijn te ingewikkeld om ten uitvoer te leggen. Waarom zouden we niet proberen dezelfde doelen te bereiken met een beter systeem dat bredere steun geniet en daarom duurzamer zal blijken?
Subscribe now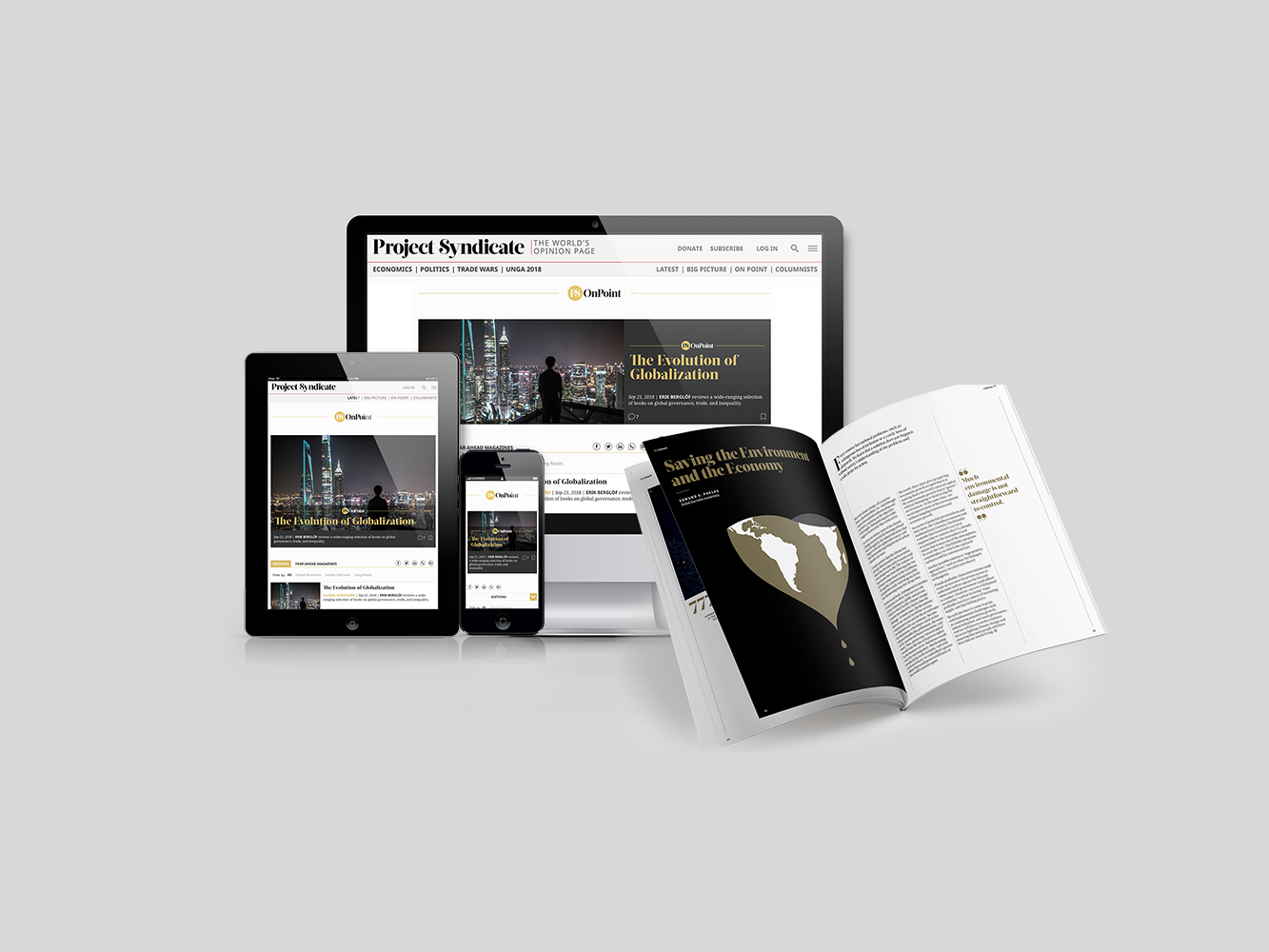 Subscribe now
Subscribe today and get unlimited access to OnPoint, the Big Picture, the PS archive of more than 14,000 commentaries, and our annual magazine, for less than $2 a week.
Midden jaren tachtig hebben Robert Hall en Alvin Rabushka van de Stanford Universiteit een plan naar voren gebracht dat feitelijk een variant was van een belasting op de toegevoegde waarde (BTW), waarbij een scheiding werd aangebracht naar inkomen, zodat de belastingheffing progressief kon zijn (wat zelfs nog meer het geval was in een verfijning die werd voorgesteld door David Bradford van de Princeton Universiteit in zijn "X-tax"). Een verbruiksbelasting (die geen omzetbelasting is, maar gebruik maakt van hetzelfde soort informatie dat vereist wordt door het bestaande belastingstelsel) is eenvoudig en elegant, en zou een paar honderd miljard dollar per jaar kunnen besparen aan nutteloze boekhoudkundige kosten. Belangrijk is dat deze plannen voorzien in grote uitzonderingen, zodat gezinnen met lagere inkomens helemaal geen belasting hoeven te betalen.
Maar in plaats van een uitzonderingsclausule te gebruiken voor huishoudens met lage inkomens kan het systeem ook progressiviteit bereiken door te voorzien in grote overdrachtsbetalingen (zoals bij het universeel basisinkomen), wat is geopperd door de toonaangevende Portugese macro-econoom Isabel Correia, die inschat dat haar plan zowel zou leiden tot hogere groei als tot een grotere inkomensgelijkheid dan onder het huidige belastingstelsel. Correia's analyse richt zich op de lange termijn, maar met een transitie die goed zou zijn ontworpen om kleine familiebedrijven te beschermen moet het mogelijk zijn om ook kortetermijnwinst te boeken.
In termen van eerlijkheid hangt uiteraard veel af van de vraag hoe groot de overdrachten en uitzonderingen zullen zijn, en hoe laag het belastingtarief zal zijn. Tot nu toe waren het voor het merendeel een paar Republikeinen die voorstander waren van het overstappen op een progressieve verbruiksbelasting (hoewel een variant ervan werd bepleit door de progressieve icoon Bill Bradley, een voormalige Amerikaanse senator uit New Jersey). Ironisch genoeg is één reden dat het idee geen bredere steun onder de Republikeinen heeft gekregen de erkenning door conservatieven dat een verbruiksbelasting zó efficiënt kan zijn dat de overheid te makkelijk fondsen zou kunnen binnenhalen om de sociale programma's uit te breiden.
Velen ter linkerzijde reageren intussen reflexmatig op het idee, in de overtuiging dat een verbruiksbelasting op een of andere manier regressief moet zijn omdat een omzetbelasting regressief is. Ze begrijpen niet dat een progressieve omzetbelasting totaal anders kan worden geïmplementeerd.
Uiteraard heeft iedere grote verandering in de federale belastingheffing complexe gevolgen, onder meer door de interactie met de belastingsystemen op staats- en lokaal niveau. En het Amerikaanse Congres heeft waarschijnlijk een aangeboren voorkeur voor een ingewikkeld belastingstelsel met tal van mazen en uitzonderingen, waardoor de Congresleden invloed hebben op potentiële donoren. Maar dat is des te meer reden om de kans te grijpen het systeem op te schonen en tegelijkertijd de inkomensongelijkheid in rijkdom te verkleinen.
Vertaling: Menno Grootveld