Keine sichere Bank: das neue amerikanische Insolvenzrecht für Banken
CAMBRIDGE – Es wird erwartet, dass das US-Finanzministerium nächsten Monat entscheidet, ob der im Dodd-Frank-Gesetz vorgesehene, von Regulierungsbehörden geleitete Prozess der Abwicklung gescheiterter Großbanken von einem ausschließlich auf Gerichtsverfahren beruhenden Mechanismus abgelöst wird. Eine derartige Änderung wäre ein Fehler von potenziell krisenhaften Ausmaßen.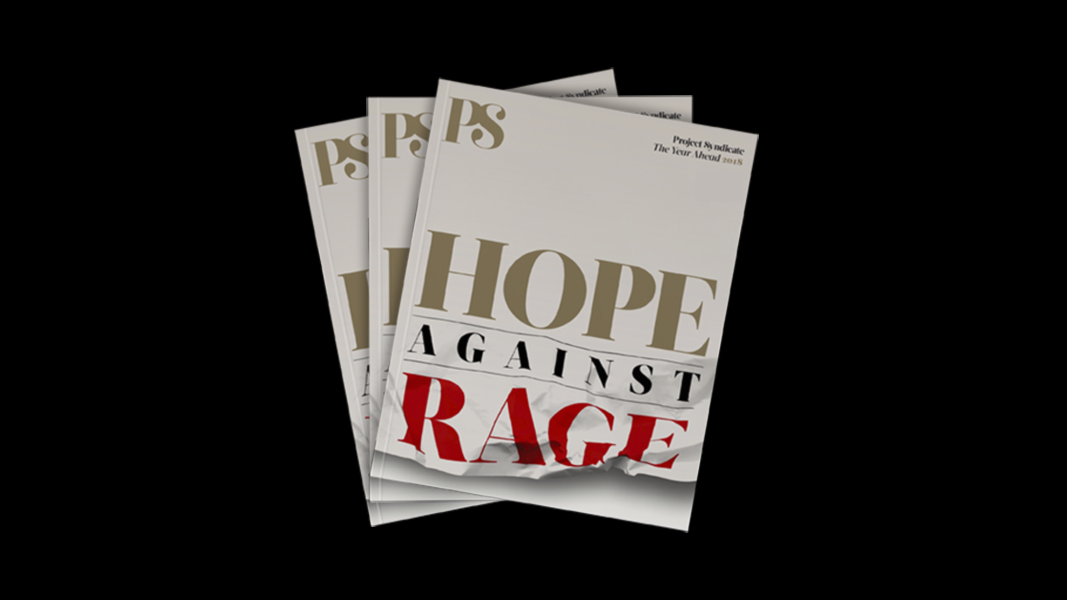 The Year Ahead 2018
The world's leading thinkers and policymakers examine what's come apart in the past year, and anticipate what will define the year ahead.
Ja, die Schaffung eines schlankeren Insolvenzverfahrens kann das Getöse rund um eine Bankenpleite einschränken und Konkursrichter sind Experten im Bereich wichtiger Restrukturierungsaufgaben. Dennoch geht es auch um kritische Faktoren, die nicht außer Acht gelassen werden dürfen. Die Restrukturierung einer Großbank erfordert Vorausplanung, Vertrautheit mit den Stärken und Schwächen der Bank, das Wissen um den richtigen Zeitpunkt einer Insolvenz in einer volatilen Ökonomie sowie die Möglichkeit, sich mit ausländischen Regulierungsbehörden zu koordinieren.
Alleine können die Gerichte diese Aufgaben nicht erfüllen, insbesondere nicht in der im Gesetzesvorschlag dafür vorgesehenen Zeit – nämlich innerhalb eines 48-stündigen Wochenendes. Da man nicht vorausplanen kann, würden die Gerichte in den Restrukturierungsprozess eintreten, ohne mit den Gegebenheiten der Bank vertraut zu sein. Außerdem sind Gerichte nicht in der Lage eine gesamtwirtschaftliche Krise in den Griff zu bekommen, die entstehen würde, wenn mehrere Großbanken gleichzeitig in die Pleite schlittern. Und sie können sich nicht mit ausländischen Regulierungsbehörden koordinieren. 
Kurzum: eine ordnungsgemäße Restrukturierung würde Beiträge von Regulierungsbehörden erfordern, darunter Vorausplanung, Beratung und Koordination. Doch das ist im vorliegenden Plan nicht vorgesehen und die Regulierungsbehörden sind aus dem Prozess weitgehend ausgeschlossen.
So werden dem Plan zufolge Regulierungsbehörden beispielsweise daran gehindert, das Insolvenzverfahren einer Bank einzuleiten. Derartiges bliebe im Ermessen der Manager der Bank. Auf dem Nichtfinanzsektor warten scheiternde Unternehmen oft zu lange, bevor sie Insolvenz anmelden, so dass die Gläubiger drängend einschreiten und potenziell sogar den Konkurs eines gescheiterten Unternehmens erzwingen können. Obwohl die Bankenaufsicht über Instrumente verfügt, die Banken in ähnlicher Weise zu drängen, besteht ihre wirksamste Handhabe jedoch darin, ein Insolvenzverfahren zu dem für die Wirtschaft besten Zeitpunkt einzuleiten.
Die Eliminierung dieses Instruments könnte schwerwiegende nachteilige Folgen haben. Ebenso wie die Geschäftsführer scheiternder Industrieunternehmen haben Führungskräfte der Banken Grund "zu beten und abzuwarten" in der Hoffnung, irgendeine neue Entwicklung würde sie retten. Wenn einer scheiternden Großbank während dieser Zeit des Abwartens allerdings das Geld ausgeht, erhöht sich das Risiko, dass es zu einer ungeordneten Pleite kommt – wie im Falle Lehman Brothers im Jahr 2008 -  ebenso wie die Gefahr, dass diese Pleite in der Realwirtschaft verheerende Schäden anrichtet. 
Es ist einfach eine Tatsache, dass staatliche Regulierungsbehörden über Möglichkeiten verfügen, die Gerichten verwehrt sind. Bei Gericht fehlt es an Personal und Expertise, um ein landesweites Sanierungskonzept zu erstellen. Außerdem können Gerichte keine Kredite an eine klamme, wackelige Bank vergeben, bis diese wieder auf eigenen Beinen steht. Der Staat kann das sehr wohl – und er kann sicherstellen, dass entweder die Bank ihre Kredite zurückzahlt (indem man gute Sicherheiten bekommt) oder dass der Finanzsektor insgesamt, für die Rückzahlung aufkommt (wie im Dodd-Frank-Gesetz festgelegt und gefordert).
Wenn Gerichte die Insolvenzverfahren von Firmen aus dem Nichtfinanzsektor leiten, sind sie auf private Kreditgeber angewiesen, die Notfallliquidität bereitstellen. Aber während einer Finanzkrise können geschwächte Banken keine Kredite vergeben und das heißt, der Staat muss als Kreditgeber letzter Instanz fungieren. Und um diese Aufgabe angemessen zu erfüllen, muss er in den Insolvenzprozess eng eingebunden sein, um im Bedarfsfall einzuspringen.
Der aktuelle vom US-Repräsentantenhaus bereits gebilligte Gesetzesvorschlag weist noch weitere Mängel auf. Zunächst operieren amerikanische Großbanken weltweit, typischerweise mit bedeutender Präsenz in London und anderen Finanzzentren. Würden Gläubiger und Sparer der ausländischen Konzerngesellschaft einer gescheiterten amerikanischen Großbank ihr Geld abziehen oder eine ausländische Regulierungsbehörde diese Konzerngesellschaft schließen, wäre die US-Bank in einer untragbaren Position. Doch Gerichte können mit ausländischen Regulierungsbehörden keine Übereinkunft schließen. Amerikanische Regulierungsbehörden können das sehr wohl, aber nur, wenn sie den zeitlichen Ablauf der Insolvenz bestimmen und auch anderweitig in den Prozess eingebunden sind.
Freilich: der vorliegende Gesetzesvorschlag zu Bank-Insolvenzverfahren ist nützlich. Aber er ist nicht tragfähig. Denn nicht möglich wären breit angelegte und umfassende Insolvenzen, im Rahmen derer scheiternde Geschäftsbereiche unter der Schirmherrschaft eines Gerichts geschlossen, lebensfähige Bereiche verkauft und die Schulden, wie in der Unternehmensbilanz ausgewiesen, umstrukturiert werden. Vielmehr sieht der vorliegende Gesetzesvorschlag eine eingeschränkte Restrukturierung über das Wochenende vor, wobei dafür eine jahrelang im Voraus erarbeitete präzise Aufstellung der Kredite erforderlich ist. Die Bank würde Freitagabend schließen, über das Wochenende ihrer zuvor geordneten abzubauenden Schulden entledigt und würde Montagmorgen wieder öffnen, ohne (im Idealfall) staatliche Rettung zu brauchen.   
Wenn das funktioniert, wären diese Art Schnellfeuer-Insolvenzverfahren durchaus wertvoll. Aber man hat so etwas noch nie ausprobiert. Damit am Montagmorgen überhaupt eine Chance auf Öffnung der Bank besteht, müssten die Milliarden Dollar an langfristigen Verbindlichkeiten der Bank bereits so strukturiert sein, dass ein Konkursgericht sie über das Wochenende eliminieren könnte.
Doch die Konkursrichter wüssten im Voraus nichts über die Schulden der Bank und würden mehr als ein Wochenende brauchen, um festzustellen, ob die Schulden ordnungsgemäß zu beseitigen sind. Staatliche Regulierungsbehörden könnten das sehr wohl im Voraus tun. Doch im vorliegenden Gesetzesvorschlag wären ihre offiziellen Möglichkeiten dafür drastisch beschnitten.
Ein funktionierendes Insolvenzverfahren stellt für ein scheiterndes Unternehmen eine gute Möglichkeit zur Restrukturierung oder Schrumpfung dar. Wenn jedoch eine scheiternde Großbank am Montagmorgen nicht öffnen kann, braucht das Finanzsystem Unterstützung. Das im vorliegenden Gesetzesvorschlag nicht vorhandene Regulierungs-Sicherheitsnetz könnte im Falle des Scheiterns einer Restrukturierung über das Wochenende in ein weltweites chaotisches Szenario führen, wie es sich auch im Jahr 2008 im Anschluss an die Pleite von Lehman Brothers ereignete.
Die Aufrechterhaltung der Finanzstabilität im Krisenfall ist zu wichtig, um unsere Hoffnungen auf einen einzigen engen Insolvenzpfad zu setzen. Gerichte können helfen, insbesondere, wenn sie einen Routineprozess für die Restrukturierung von Banken entwickelt haben, so wie dies bei der Restrukturierung von Fluglinien der Fall war. Aber wir sollten auf der Hut sein, wenn wir uns bei Dingen auf Gerichte verlassen sollen, mit deren Erledigung sie noch nie zuvor betraut waren. 
Das Repräsentantenhaus hat bereits – überstürzt – für die Ablöse eines von Regulierungsbehörden geführten Systems zugunsten schwächerer, von Gerichten dominierter Insolvenzverfahren gestimmt. Hoffen, wir dass im Finanzministerium die klügeren Köpfe die Oberhand behalten. 
120 Wissenschaftler mit jeweiliger Expertise in Konkursrecht, Bankenregulierung oder Finanz oder in allen drei Bereichen unterzeichneten einen Brief an den Kongress, in dem man zu ähnlichen Schlussfolgerungen kommt.
Aus dem Englischen von Helga Klinger-Groier