Nesázejte na bankrot pro banky
CAMBRIDGE – Očekává se, že americké ministerstvo financí příští měsíc rozhodne, zda se pokusí nahradit Dodd-Frankův zákon z roku 2010 a jeho stávající proces řešení případů zkrachovalých megabank, v němž mají hlavní slovo regulátoři, mechanismem založeným výlučně na soudech. Tato změna by byla chybou takových rozměrů, že by potenciálně mohla vést ke krizím.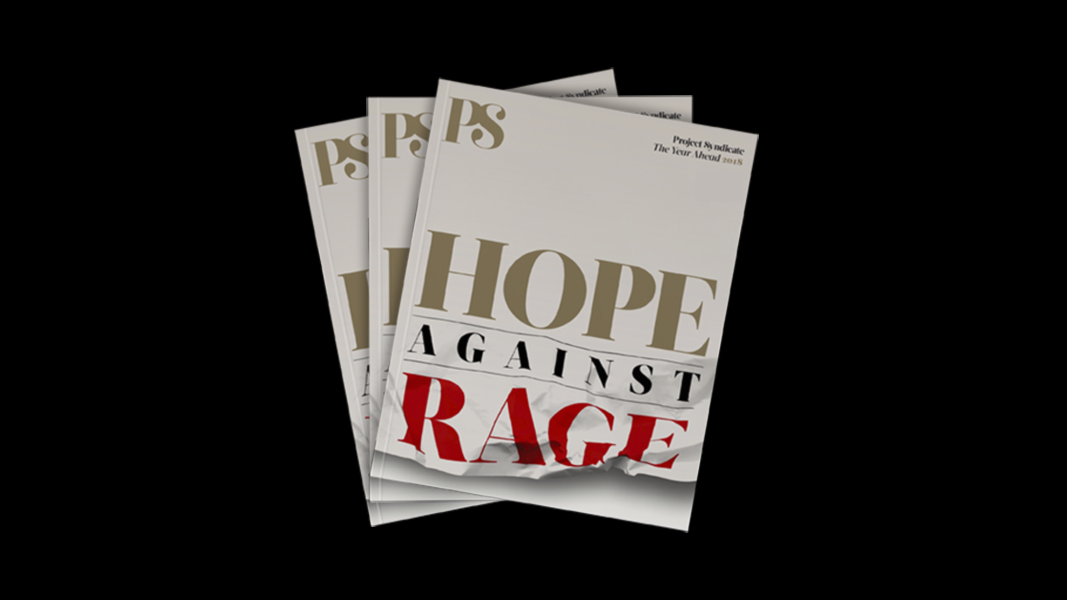 The Year Ahead 2018
The world's leading thinkers and policymakers examine what's come apart in the past year, and anticipate what will define the year ahead.
Ano, vytvoření hladšího bankrotového procesu může snížit "hlukovou hladinu" bankovního krachu a konkurzní soudci jsou experty na důležité restrukturalizační úkoly. Existují však klíčové faktory, které nelze ignorovat. Restrukturalizace megabanky vyžaduje plánování předem, obeznámenost se silnými stránkami a slabinami dané banky, znalost správného načasování bankrotu ve volatilní ekonomice a schopnost koordinovat postup se zahraničními regulátory.
Soudy nemohou plnit tyto úkoly samy, zejména ne v čase, který jim uvažovaný návrh vyčleňuje – totiž během osmačtyřicetihodinového víkendu. Soudy neumějí plánovat dopředu a do restrukturalizačního procesu by vstupovaly bez obeznámení se s bankou. Navíc nemohou řešit krize s dopady na celou ekonomiku, které by vznikly v případě, že by zkrachovalo více megabank současně. A nemohou koordinovat postup se zahraničními regulátory.
Stručně řečeno by dovršení řádné restrukturalizace vyžadovalo přispění regulátorů, a to včetně plánování předem, rad a koordinace. Navržený plán by však tento příspěvek nejen neakceptoval, ale v podstatě by regulátory z celého procesu vyloučil.
Plán by například zakázal regulátorům iniciovat bankrot megabanky a ponechal by to na uvážení jejích manažerů. V nefinančním sektoru přitom upadající společnosti často čekají příliš dlouho, než vyhlásí bankrot, takže věřitelé mohou vstoupit do hry, trochu "zatlačit na pilu" a potenciálně si dokonce vynutit bankrot krachující firmy. Bankovní regulátoři sice mají nástroje k tomu, aby podobným způsobem zatlačili na banky, avšak jejich nejúčinnější zbraní je schopnost iniciovat bankrot ve chvíli, kdy je to pro ekonomiku nejlepší.
Odejmutí tohoto nástroje by mohlo mít vážné nepříznivé následky. Bankovní manažeři mají podobně jako šéfové potápějících se průmyslových firem důvod chovat se podle hesla "modli se a zdržuj" v naději, že je zachrání nějaký nový vývoj událostí. Pokud však během takového otálení dojde krachující megabance hotovost, pak se zvyšuje riziko, že její bankrot bude neřízený – tak jako v případě Lehman Brothers v roce 2008 –, a spolu s tím roste i pravděpodobnost, že tento pád napáchá spoušť na světové ekonomice.
Prostým faktem je, že vládní regulátoři mohou dělat věci, které soudy dělat nemohou. Soudy postrádají personál a znalosti potřebné k tomu, aby formulovaly celonárodní plán zotavení. Navíc nemohou půjčit hotovost rozkolísané bance do doby, než se dokáže postavit na vlastní nohy. Vláda to dělat může – a může zajistit i to, že banka buďto své půjčky splatí (sjednáním kvalitní zástavy), nebo že dluh uhradí finanční sektor jako takový (což Dodd-Frankův zákon schvaloval a vyžadoval).
Když soudy řídí bankroty v nefinanční sféře, jsou závislé na soukromých věřitelích, kteří poskytnou krizovou likviditu. V případě finanční krize však oslabené banky půjčovat nemohou, což znamená, že jako věřitel poslední instance musí fungovat vláda. A aby mohla vláda tuto roli dobře plnit, musí být hluboce zaangažovaná do konkurzního procesu, protože jedině tak se do něj může v případě potřeby vložit.
Současný návrh, který už schválila Sněmovna reprezentantů, má i další velké chyby. Tak především americké megabanky působí celosvětově, obvykle s výrazným zastoupením v Londýně a dalších finančních centrech. Kdyby věřitelé a vkladatelé zahraniční pobočky zkrachovalé americké megabanky utekli s penězi, které tam drží, nebo kdyby zahraniční regulátor tuto pobočku uzavřel, pak by se americká banka ocitla v neudržitelné pozici. Soudy přitom nemohou sjednávat dohody se zahraničními regulátory. Američtí regulátoři to dělat mohou, avšak jen v případě, že mají pod kontrolou načasování bankrotu a i jinak se v tomto procesu angažují.
Jistě, návrh zákona o konkurzu, o který se nyní hraje, je užitečný. Není však dostatečně silný. Neumožnil by široce pojaté bankroty v plné šíři, při nichž se krachující provozy pod ochranou soudu uzavřou, životaschopné provozy se prodají a dluhy se restrukturalizují v účetní bilanci firmy. Současný návrh počítá spíše s omezenými "víkendovými" restrukturalizacemi a vyžaduje, aby byla několik let předem stanovena přesná struktura půjček. Banka by se v pátek večer uzavřela, přes víkend by se zbavila předem vyčleněných dluhů a v pondělí ráno by se znovu otevřela bez potřeby (při nejlepším scénáři vývoje) vládní sanace.
V případě úspěchu by byl tento druh "rychlopalného" úpadkového procesu cenný. Nikdo ho však nikdy nevyzkoušel. Aby měla krachující banka šanci znovu v pondělí ráno otevřít pobočky, musely by být miliardy dolarů v dlouhodobých dluzích předem strukturovány tak, aby je konkurzní soud mohl přes víkend eliminovat.
Konkurzní soudci by však o dluzích banky předem nevěděli a potřebovali by delší čas než jeden víkend, aby posoudili, zda lze daný dluh řádně vyjmout. Naopak vládní regulátoři by to mohli udělat předem. Současný návrh by však výrazně omezil jejich nástroje, jak toho dosáhnout.
Pokud bankrot funguje, představuje dobrý způsob, jak restrukturalizovat nebo zeštíhlit krachující firmu. Pokud však krachující megabanka nemůže v pondělí ráno otevřít pobočky, bude finanční soustava potřebovat záložní řešení. Podle současného návrhu by absence regulační záchranné sítě mohla mít v případě nezdaru víkendové restrukturalizace za následek globální chaotickou rvačku bez pravidel, jaká v roce 2008 následovala po bankrotu Lehman Brothers.
Udržení finanční stability během krize je pro nás příliš důležité na to, abychom upírali naděje k jedinému a úzkému bankrotovému kanálu. Soudy mohou pomoci – zejména poté, co si vytvoří rutinizovaný proces restrukturalizace bank, podobně jako to udělaly s restrukturalizací leteckých společností. Měli bychom však být obezřetní, zda chceme soudům svěřit i věci, o které je v minulosti nikdy nikdo nežádal.
Sněmovna už ukvapeně odhlasovala nahrazení systému restrukturalizace pod vedením regulátora slabším řešením založeným na soudech. Doufejme, že moudřejší hlavy na ministerstvu financí nakonec dosáhnou svého.
Dopis adresovaný Kongresu a obsahující podobný závěr podepsalo 120 akademiků s odbornými znalostmi v oborech konkurzní správy, bankovních regulací, financí nebo všech tří.
Z angličtiny přeložil Jiří Kobělka.