Ist Google unbesiegbar?
BERLIN – Die besten Erfindungen kommen nie zum Abschluss. Als der deutsche Ingenieur Karl Benz sein erstes ölbetriebenes Automobil erfand, schuf er nicht nur einen Motor auf Rädern, sondern gab den Startschuss für einen Wirtschaftsbereich, der die Struktur der Gesellschaft revolutionierte. Auch der englische Computerwissenschaftler Tim Berners­Lee hat nicht nur die erste Webseite der Welt erstellt. Er hat die Grundlage für das World Wide Web geschaffen. Keiner von beiden konnte den Einfluss seiner Taten vorhersehen.
Wenn es eine Lektion gibt, die Wirtschaftspolitiker für 2015 und darüber hinaus lernen sollten, dann ist es diese: Ebenso dynamisch wie Erfindungen sind die Industrien, die daraus entstehen. Wie wir 2014 feststellen mussten, ist diese Lektion noch nicht wirklich angekommen.
Bei der Gründung von Google waren die Menschen begeistert, dass sie nur ein paar Worte in einen Computer eingeben mussten, um Informationen über fast alles zu bekommen. Die Technik dahinter war kompliziert, aber das Ergebnis ziemlich simpel: eine Seite Text, die durch zehn blaue Verknüpfungen unterbrochen war. Nach heutigen Standard ist dies nichts Besonderes, aber damals war es besser als alles andere.
Also machten sich unsere Gründer Larry Page und Sergey Brin – wie alle erfolgreichen Erfinder – daran, es zu verbessern. Sie begannen mit Bildern. Schließlich wollten die Leute mehr als nur Text. Dies wurde nach den Grammy Awards im Jahr 2000 klar, als Jennifer Lopez ein grünes Kleid trug, das, sagen wir, die Aufmerksamkeit der Welt auf sich zog. Zu dieser Zeit war dies die populärste Suchanfrage, die wir jemals hatten. Aber wir hatten keinen sicheren Weg, den Benutzern genau das zu bieten, was sie wollten: J­Lo in diesem Kleid. Die Bildersuche von Google wurde geboren.
Ein weiteres gutes Beispiel ist Google Maps. Wenn Menschen Google nach einer Adresse durchsuchen, wollen sie keine Verknüpfungen zu Webseiten, auf denen die Straße vorkommt. Normalerweise wollen sie wissen, wie sie dorthin kommen können. Also haben wir eine Karte gebaut, auf die man klicken, die man ziehen und die man leicht erkunden konnte. Maps wurde zu solch einem integralen Bestandteil von Google, dass es für die meisten Nutzer nicht mehr wegzudenken ist.
Mit vielen unserer Änderungen war es ähnlich. Mit der Zeit wurden unsere Suchen besser. Wenn man das Wetter an seinem Wohnort googelt, bekommt man die Vorhersage für die nächsten paar Tage und spart so Zeit und Aufwand.
Introductory Offer: Save 30% on PS Digital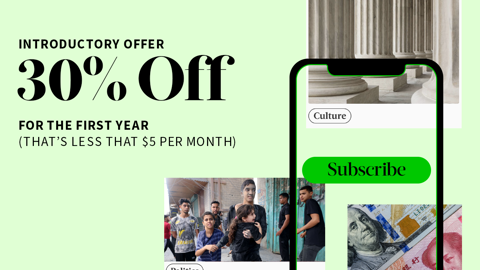 Introductory Offer: Save 30% on PS Digital
Subscribe now to gain greater access to Project Syndicate – including every commentary and our entire On Point suite of subscriber-exclusive content – starting at less than $5 per month.
Aber Googles Bemühungen, auf Fragen direkte Antworten zu geben, hatten Beschwerden bei der Europäischen Kommission zur Folge. Firmen wie Expedia, Yelp und TripAdvisor sind der Ansicht, Google-Suchen würden ihre Webseiten um wertvollen Datenverkehr prellen und ihre Unternehmen benachteiligen. Statt Bilder, Karten, das Wetter, Nachrichten oder übersetzte Versionen fremdsprachiger Seiten zu bieten, sollen wir ihrer Meinung nach wieder zu den zehn blauen Verknüpfungen zurück gehen.
Vor einigen Jahren zeichnete ein Anwalt einer unserer Wettbewerber ein Bild einer Küste mit einer kleinen Insel davor. Er fügte eine gepunktete Linie hinzu und erklärte, dies sei die einzige Fährverbindung vom Festland zu dieser Insel. Sein Punkt war, dass Google genau wie diese Fähre sei: die einzige Möglichkeit, sich durch das Internet zu bewegen.
In Wirklichkeit gibt es viele Arten, sich im Netz zu bewegen. Nachrichten kann man direkt auf den bevorzugten Nachrichtenseiten finden. Wenn man etwas kaufen will, kann man direkt zu Zalando oder Amazon gehen und dort Modelle und Preise vergleichen, Bewertungen lesen und für seinen Kauf bezahlen.
Der wirkliche Punkt ist, dass die wirtschaftliche Landschaft, in der wir uns bewegen, nicht nur durch Wettbewerb bestimmt ist, sondern sich auch ständig verändert. Dieses Jahr hat unsere Branche einen wichtigen Wendepunkt erreicht. Erstmals verbringen die Menschen mehr Zeit an ihren Mobilgeräten als an ihren PCs. Die Zeit an letzteren ist auf 40% zurück gegangen. Und Menschen verwenden Mobilgeräte sehr anders als PCs. Sieben von acht Minuten an einem Mobiltelefon wird innerhalb von Apps verbracht, und die populärste App der Welt ist Facebook.
Viele Menschen sehen Facebook, Google, Apple, Amazon und andere als Unternehmen, die von keinem Wettbewerber besiegt werden können. Da bin ich mir nicht so sicher. Die Geschichte ist voll mit Beispielen, die zeigen, dass Größe und vergangener Erfolg für gar nichts garantieren. Große Unternehmen können schnell überholt werden. Vor nur ein paar Jahren schienen Unternehmen wie Yahoo, Nokia, Microsoft und Blackberry unschlagbar zu sein. Sie alle wurden durch eine neue Generation von Unternehmen überrollt – zu denen auch Google gehört.
Google arbeitet sehr anders als andere Unternehmen, die als "Torwächter" betrachtet und entsprechend reguliert werden. Wir sind keine Fähre oder Eisenbahn, kein Telekommunikationsnetzwerk oder Stromnetz, bei denen es nur eine Verbindung gibt und keine Wettbewerber möglich sind. Niemand ist gezwungen, Google zu verwenden. Menschen haben die Wahl und üben sie ständig aus. Wir wissen, dass wir, wenn wir nicht mehr nützlich sind, von unseren Nutzern verlassen werden. Die Eintrittsbarrieren sind zu vernachlässigen, da die Wettbewerber nur einen Mausklick weit entfernt sind.
Irgendjemand in irgendeiner Garage hat uns im Visier, und 2015 könnte das Jahr sein, an dem er auf uns schießt. Ich weiß das, weil wir noch vor kurzer Zeit selbst in dieser Garage waren. Und ich weiß, dass das nächste Google nicht das tun wird, was Google heute tut, ebenso wie Google nicht das getan hat, was AOL getan hat.
Mit den Umwälzungen durch schnelle technologische Veränderungen wurde selten vorher gerechnet. Der Postdienst wurde durch die Telegrafie erschüttert. Radio und Fernsehen stellten die Zeitungsindustrie auf den Kopf. Flugzeuge beendeten das Zeitalter der Passagierdampfer. Erfindungen sind immer dynamisch, und daher wird die Zukunft immer ebenso aufregend sein wie die Vergangenheit.
Aus dem Englischen von Harald Eckhoff