¿Debilitar el sistema comercial multilateral?
BRUSELAS – El libre comercio parece tener pocos defensores estos días. Si bien los volúmenes comerciales reales se están recuperando de la recesión post-crisis y de la caída de los precios de las materias primas, la "globalización" se ha vuelto cada vez más polémica, como lo demostró la elección del presidente norteamericano, Donald Trump, sobre la base de una promesa de romper los acuerdos internacionales y ponerse duro con los socios comerciales. ¿Qué significa esto para el futuro del sistema comercial basado en reglas?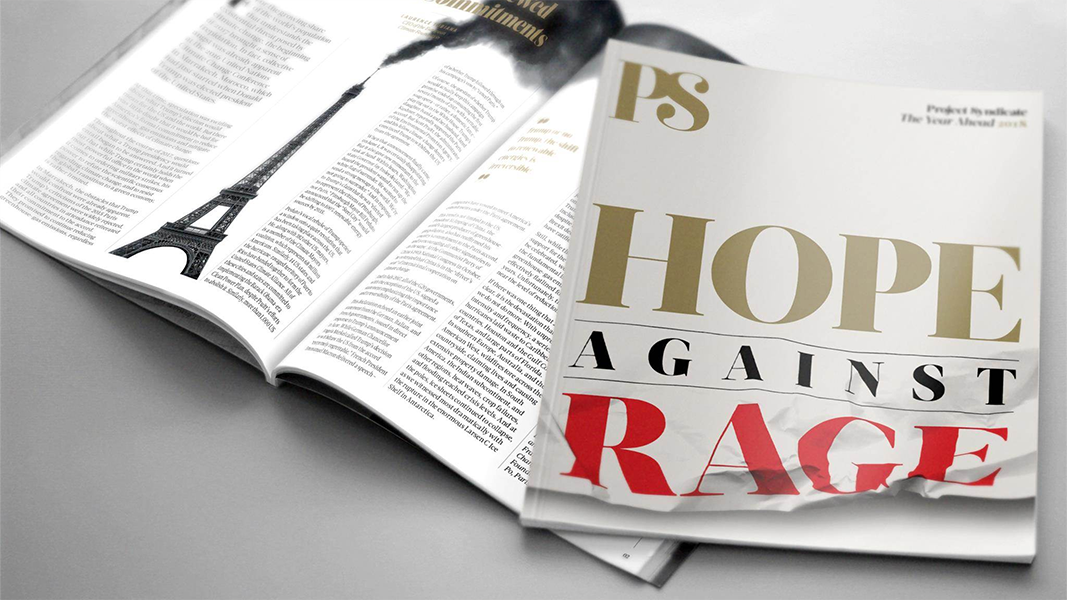 The Year Ahead 2018
The world's leading thinkers and policymakers examine what's come apart in the past year, and anticipate what will define the year ahead.
Hace unos 60 años, cuando se concibió el actual sistema comercial global basado en reglas, Estados Unidos era la única "híperpotencia" económica del mundo, y ejercía un predominio incuestionable en las industrias más avanzadas de la época. Con suficiente poder para imponer reglas, y suficiente dominio para poder contar con recibir el mayor porcentaje de las ganancias, podía -y de hecho lo hizo- desempeñar el papel de "superpotencia benevolente". 
En la medida que Japón y Europa se recuperaban de la Segunda Guerra Mundial -y Europa recibía un impulso adicional a partir de la integración económica-, el liderazgo de Estados Unidos comenzó a menguar y, para los años 1970 y 1980, Estados Unidos compartía el poder sobre la agenda comercial del mundo con Europa. De todos modos, como Estados Unidos y Europa comparten tantos intereses comunes, por lo general adhirieron a una estrategia de cooperación.
Recién cuando las importaciones comenzaron a oprimir a un creciente número de industrias en Estados Unidos, alimentando el surgimiento de déficits externos importantes y persistentes, la política comercial del país se volvió más defensiva, lo que generó fricción con muchos de sus socios. Aun así, inclusive entonces, los líderes estadounidenses entendieron el valor del sistema comercial multilateral liberal, y respaldaron la creación, en 1995, de la Organización Mundial de Comercio como sucesora del Acuerdo General sobre Aranceles Aduaneros y Comercio. 
La creación de la OMC representó un paso importante hacia adelante, ya que pasó a ocuparse no sólo de los aranceles aduaneros, sino también de otras barreras comerciales, entre ellas las barreras indirectas como consecuencia de las regulaciones domésticas. Dada la complejidad de tener que evaluar cómo el comercio se podría ver perjudicado por las regulaciones domésticas, especialmente si se lo compara con juzgar si un arancel aduanero ha sido aplicado correctamente, la OMC necesitó mecanismos efectivos de resolución de conflictos, y que los miembros aceptaran un arbitraje vinculante. El sistema funcionó, porque sus miembros principales reconocieron la legitimidad de los paneles independientes, inclusive si a veces emitían juicios políticamente inconvenientes.
Sin embargo, este reconocimiento hoy está cada vez más en duda. Consideremos qué tipo de economía respaldaría un sistema basado en reglas. Después de la Segunda Guerra Mundial, Estados Unidos apoyó este sistema por su supremacía económica irrefutable. Un sistema abierto basado en reglas también sería sumamente atractivo en un mundo que sólo comprendiera países pequeños que, en ningún caso, podrían aspirar a ganar en base a su relativo poder económico.
Las cosas se vuelven más complicadas cuando la economía global incluye una pequeña cantidad de economías de tamaño similar, más grandes que las economías pequeñas del ejemplo anterior, pero no lo suficientemente grandes como para dominar por sí solas el sistema. Este es el escenario que el economista y premio Nobel Paul Krugman consideró en un documento de 1989 sobre el bilateralismo, en el que sostenía que un mundo que consiste de tres bloques comerciales importantes constituye la peor constelación para el comercio, ya que una falta de cooperación explícita entre los tres conduciría a mayores barreras comerciales.
Desafortunadamente, esta es exactamente la situación en la que se encuentra hoy la economía global. Existen tres economías o bloques comerciales dominantes -China, la Unión Europea y Estados Unidos- con volúmenes comerciales muy similares (exportaciones más importaciones) de aproximadamente 4 billones de dólares cada uno. (Japón, que era un contendiente fuerte hace 25 años, hoy tiene un volumen comercial mucho menor). Juntas, las economías del G3 representan el 40% del comercio mundial y el 45% del PIB global.
Frente a una distribución tal del poder económico, la cooperación explícita de los tres actores es crucial. Sin embargo, existen razones convincentes por las que todos serían reticentes a buscar esta cooperación.
Aun si Trump no fuera presidente, el sistema comercial global de hoy presentaría problemas para Estados Unidos, cuya política comercial desde hace mucho tiempo está centrada en los productos manufacturados. (El comercio de materias primas ha sido siempre relativamente libre, y el comercio de productos agrícolas por lo general se ha considerado especial y, por ende, no está sometido a las reglas como el principio de "nación más favorecida", que se aplica a los productos manufacturados).
Como Estados Unidos hoy es autosuficiente en materia energética, necesita exportar menos productos manufacturados que los países industrializados sin recursos energéticos domésticos. Las exportaciones anuales estadounidenses de productos manufacturados, por ende, hoy representan sólo 1 billón de dólares al año -significativamente menos que la UE y China, que exportan casi el doble de productos manufacturados, a pesar de tener economías más pequeñas.
Sin duda, es poco probable que Trump inicie una guerra comercial abierta, porque cualquier arancel estadounidense afectaría los intereses de las compañías más grandes del país, que han invertido enormes sumas de dinero en instalaciones de producción en el exterior. Sin embargo, ninguna firma individual tampoco querrá renunciar a gran parte de su capital político por defender el sistema basado en reglas, porque tendría que asumir las pérdidas, mientras que sus competidores comparten las ganancias. Lo mismo es válido para los bloques comerciales del G3: si la UE gasta capital político para impedir que Estados Unidos mine los mecanismos de la OMC, China (y el resto del mundo) recogerá gran parte de los beneficios.
Esa dinámica de alguna manera explica por qué los líderes de China, a pesar de haber proclamado su apoyo al sistema comercial multilateral basado en reglas, no han tomado medidas concretas para reforzarlo. Su reticencia probablemente se vea fortalecida por la suposición de que, en la generación actual, su país dominará la economía global; en ese momento, tal vez ya no quieran estar obligados a respetar las reglas de otro.
No ayuda que el Partido Comunista de China recientemente se haya visto fortalecido aún más en todas las áreas de la economía. Hoy todas las empresas importantes tienen que aceptar un representante del PCC en su directorio. Es difícil imaginar que una potencia económica dominante gobernada por un solo partido -especialmente un partido con un control tan amplio de la economía- acepte la primacía de reglas y procedimientos internacionales sobre consideraciones domésticas.
La conclusión es clara. El mundo debería prepararse para la erosión del sistema comercial basado en reglas consagrado en la OMC.