¿Pueden las sanciones de Trump doblegar a Irán?
LONDRES – "Las sanciones contra Irán han sido emitidas oficialmente", tuiteó el presidente estadounidense Donald Trump tres meses después de haber firmado una orden ejecutiva en mayo pasado anunciando la retirada de su administración del acuerdo nuclear con Irán de 2015. A continuación, pasó a alardear sobre el regreso de "las sanciones más mordaces jamás impuestas", como si hiciese repicar las campanas que anuncian la sentencia de muerte del Plan de Acción Conjunto y Completo (JCPOA), como se conoce oficialmente al acuerdo.
El anuncio tomó a pocos observadores por sorpresa. Pero la ironía no pasó desapercibida para Wendy Sherman, la principal negociadora estadounidense del JCPOA, quien recientemente bromeó al indicar que ella siempre había esperado que "el mayor desafío al éxito del acuerdo vendría a través de las violaciones por parte de Irán, no las maquinaciones políticas del Presidente de Estados Unidos".
De hecho, Irán y Estados Unidos parecen haber revertido sus roles: el aislamiento de Irán antes del acuerdo ahora contrasta con la determinación de Estados Unidos de nadar contra la corriente mundial. La decepción, y hasta la incredulidad, prevaleció entre los otros participantes del JCPOA – los países de la Unión Europea, Rusia y China – cuyos líderes se apresuraron a reafirmar su firme compromiso con el acuerdo.
Por el contrario, los funcionarios estadounidenses han reiterado la determinación de la administración Trump de controlar permanentemente las "ambiciones nucleares" de Irán, limitar su programa de misiles balísticos y reducir su influencia regional. En la etapa final de las sanciones, que comienza el 4 de noviembre (coincidiendo con el 39 aniversario del secuestro de diplomáticos y personal en la Embajada de los Estados Unidos en Teherán en 1979), el objetivo de Estados Unidos es reducir las exportaciones de petróleo de Irán "hasta llegar a cero
Dada la larga y tensa historia de las sanciones económicas contra Irán, ahora la pregunta que se avecina es si, esta vez, existen mayores probabilidades de que dichas sanciones sean efectivas para cambiar al régimen o su comportamiento.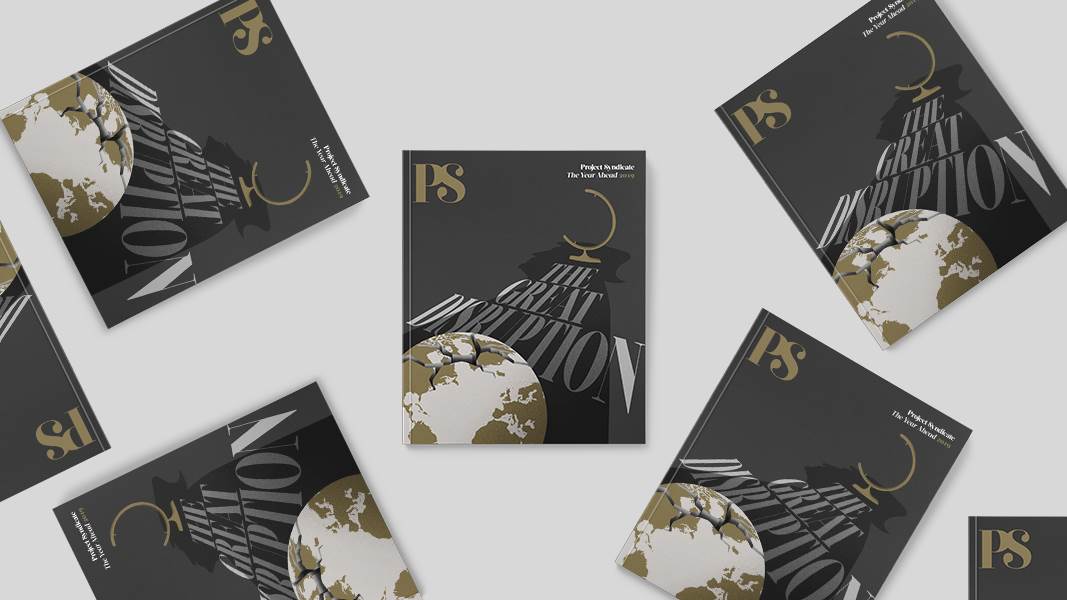 The Year Ahead 2019
Featuring commentaries by Joseph Stiglitz, Sri Mulyani Indrawati, Angus Deaton, Célestin Monga, Jean-Claude Juncker, and other leading thinkers. Now available for pre-order.
La última vez que las exportaciones de petróleo de Irán se redujeron a niveles insignificantes a través de un amplio boicot económico fue a mediados del siglo XX, cuando el primer ministro electo por Irán, Mohammad Mossadegh, nacionalizó la industria petrolera. Un bloqueo liderado por los británicos e impuesto al petróleo iraní llevó a la industria a una virtual paralización, desestabilizó la economía y allanó el camino para el infame golpe instigado por Estados Unidos y el Reino Unido que restituyó al Sha al poder en el año 1953.
Tal ha sido la resaca de esos años tumultuosos que llevó medio siglo a la secretaria de Estado de Estados Unidos, Madeleine Albright, reconocer en el año 2000 que el golpe que derrocó a Mossadegh fue un claro "revés para el desarrollo político de Irán" y una razón clave "por la que muchos iraníes continúan resentidos por esta intervención de Estados Unidos".
Tal remordimiento, si se puede considerar eso, no cerró la puerta a más sanciones contra Irán. Las sanciones impuestas por Estados Unidos y la Unión Europea desde el año 2010 hasta el 2015 tuvieron resultados mixtos. Estas medidas integrales – descritas por quien era en aquel entonces vicepresidente de Estados Unidos, Joe Biden, como "las sanciones más paralizantes en la historia de las sanciones", contrajeron el nivel de las exportaciones de petróleo en dos tercios, a menos de un millón de barriles por día.
La estanflación resultante hizo que la miseria cayera sobre los hombros de los iraníes comunes, ya que el PBI se contrajo en casi un 6% en el año 2012 la inflación llegó a un promedio del 35% el año siguiente. Las fallas generalizadas del sector privado y el creciente desempleo siguieron. Contrariamente a los objetivos principales de las sanciones, sin embargo, se fortaleció el control económico y político del sector público y de las organizaciones paraestatales. Por su parte, Irán insistió en su derecho soberano de ir tras a un programa nuclear pacífico. El alcance del compromiso parecía ausente hasta que la administración reformista del presidente Hassan Rouhani asumió el control en el año 2013.
Entonces, ¿que hace que esta vez sea diferente?
Aunque promete ser aún más mordaz, el régimen de sanciones de Estados Unidos no está respaldado por las resoluciones del Consejo de Seguridad de la ONU y, por lo tanto, carece de legitimidad internacional. Esto significa que el aislamiento de Irán será mucho menos completo, por lo que socios comerciales clave como China y Turquía ya emitieron anuncios sobre que solamente acatarán sanciones "legales".
Pero el estatus de facto y no de jure de las sanciones será lo que determinará su efectividad. Esto es especialmente cierto en el caso de las empresas europeas, quienes finalmente serán quienes decidan el resultado de la batalla por las sanciones secundarias tomando en cuenta los intereses de sus accionistas, en vez de las maquinaciones políticas de sus gobiernos.
Esto explica el importante flujo de salidas de los mercados de Irán que ya anunciado por las grandes empresas. En un mundo interconectado donde la influencia económica de Estados Unidos se extiende lo largo y ancho, es difícil incluso para las empresas europeas, fabricantes de automóviles, líneas aéreas, compañías, bancos y similares – a arriesgar la ira del Tesoro de Estados Unidos. Esto significa que al fin de cuentas el éxito de las sanciones probablemente dependa de lo que otros hagan con ellas, tanto como de lo que haga Irán.
Pero las condiciones domésticas en Irán también juegan un papel clave, y es en este punto que Estados Unidos parece basar su confianza en que las sanciones tendrán "éxito". Durante meses, las ciudades iraníes han sido sacudidas por protestas generalizadas, aparentemente contra el empeoramiento de las condiciones económicas. Estos arrebatos han debilitado a los reformadores iraníes al socavar el monopolio que ellos mantenían como la única esperanza. A aquellos de línea dura, al parecer, se les ha ofrecido una nueva oportunidad de vida y ahora pueden afirmar que su desestimación del JCPOA estaba justificada desde el principio. El impacto económico ya se ha sentido, con la moneda iraní en caída libre luego de que comenzaran las especulaciones sobre la retirada de Estados Unidos del acuerdo. El fantasma de la inflación está de regreso.
En última instancia, las sanciones para alcanzar el éxito desde la perspectiva de Estados Unidos, deben traer sobre cambio de régimen o cambio de conducta. Históricamente, las sanciones tienen un historial menos que convincente (simplemente piense en lo ocurrido en Cuba, Myanmar y Zimbabue) en cuanto al logro lo primeramente dicho, y si pueden allanar el camino para el logro de lo dicho en segundo lugar, es decir para un cambio de conducta, en la forma de una solución negociada, queda por ver. Pero una cosa está clara: aplicar a Irán, la "doctrina de Trump" de empujar a los enemigos al borde del abismo, guardando la esperanza de que coquetearán antes de llegar al abismo, es entrar en terreno desconocido.
Traducción del inglés: Rocío L. Barrientos